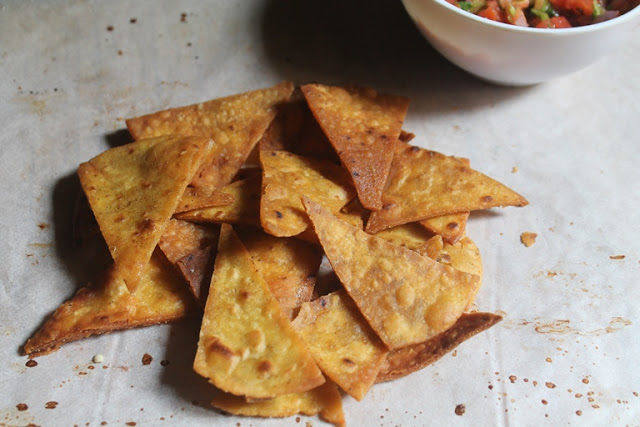 This is a delicious snack for kids. It is easy to make and taste yummy with salsa or any dips like guacamole.
Similar Recipes,
Whole Wheat Tortilla
Tortilla
More Mexican Recipes,
Similar Recipes,
Mexican Breakfast Burrito
Mexican Scrambled Eggs
Mexican Rice
Veg Fajitas
Mexican Salsa
Mexican Refried Beans
Homemade Flour Tortilla
Tres Leches Cake
Veg Quesadilla
Guacamole
Scrambled Egg Quesadilla
Veg Quesadilla
Scrambled Egg Quesadilla
Mexican Veg Quesadilla
Vegetable Quesadilla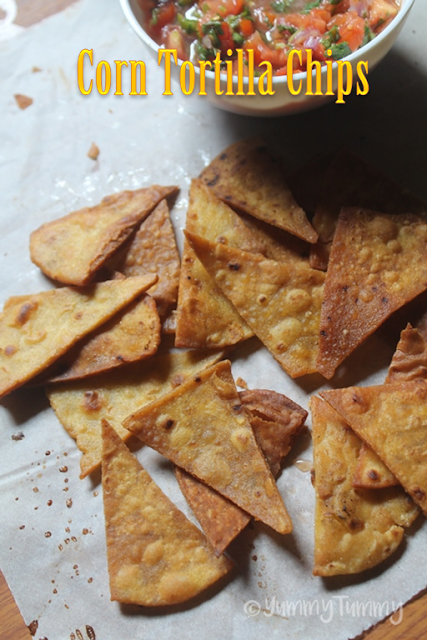 Hope you will give this a try and let me know how it turns out for you.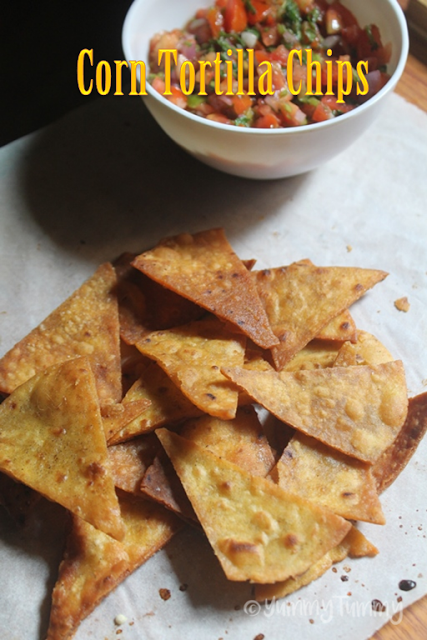 Preparation Time: 10 mins
Cooking Time : 1 to 2 mins
Serves: 2 to 3


Ingredients:
Corn Tortilla – 4 or 5 (Recipe here)
Salt to taste
Oil for deep frying
Method:
Cut tortilla into wedges.
Heat oil for deep frying, drop tortilla in hot oil and fry till golden.
Drain them and salt them lightly.
Serve with salsa.



Pictorial: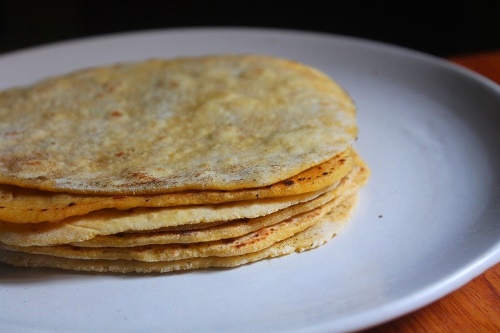 I made my own corn tortilla..Check this link for recipe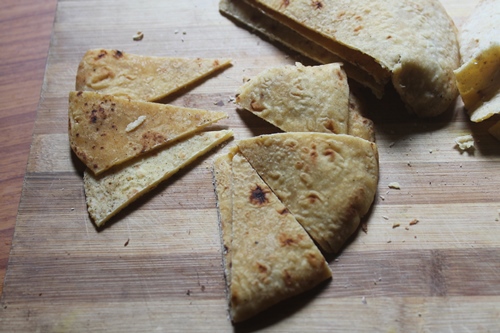 Cut them into wedges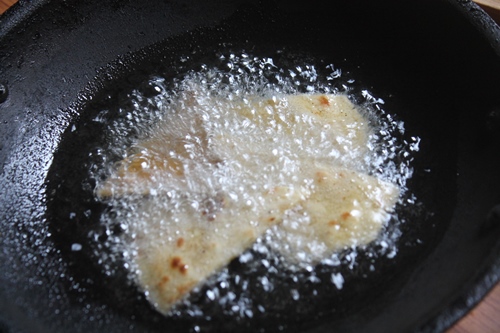 Drop them in hot oil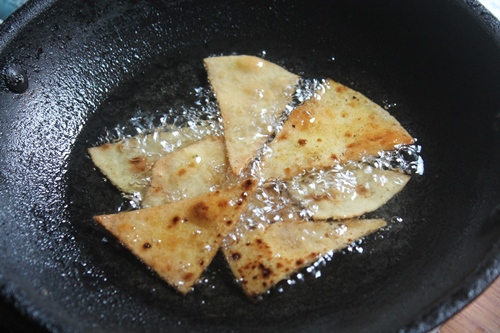 fry till golden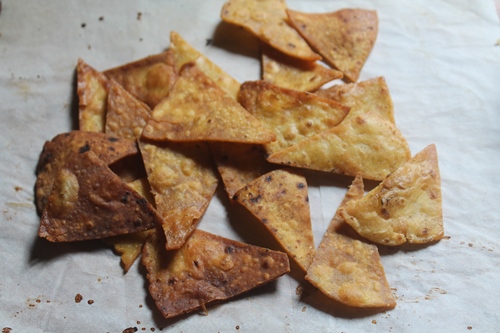 drain them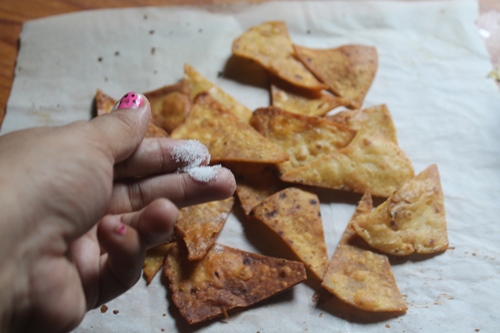 sprinkle fine salt over it and toss gently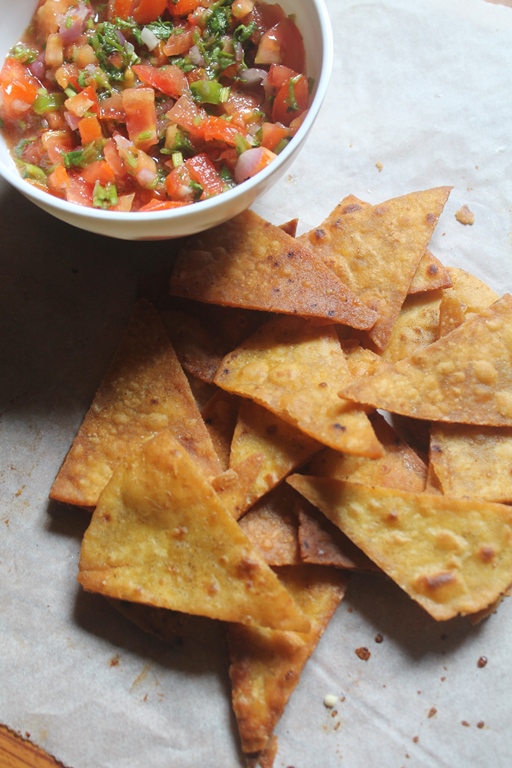 Serve