Gummy Bear Fudge Recipe with step by step pictures. Fudge made with white chocolate, gummy bears and condensed milk.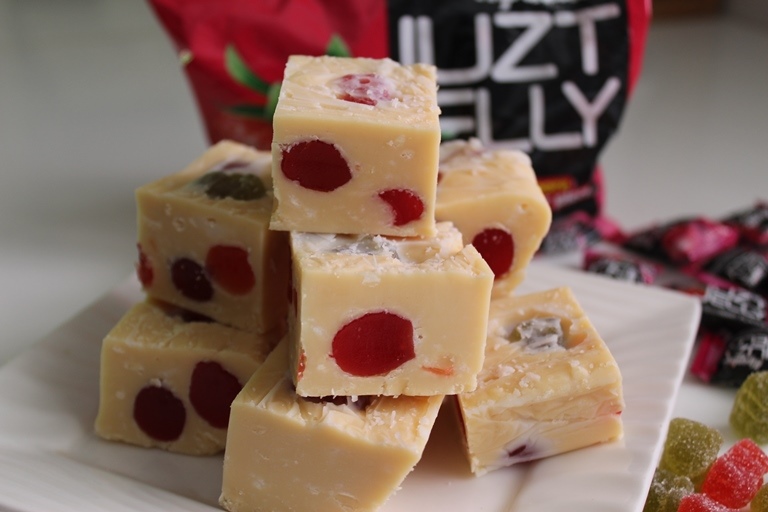 Pin
Fun filled gummy bear fudge which is truly delicious. This fudge is not only easy to make but is a hit in any parties.
This fudge taste so heavenly. The combination of the chocolate with the chewy gummy is yummy and it taste absolutely heaven.
About Gummy Bear Fudge Recipe
Fudge is a type of sugar candy made by combining sugar, butter, and milk, heating it to the soft-ball stage at 240 °F (115 °C), and then beating it while it cools to achieve a smooth, creamy consistency. This crystalline candy has a texture somewhere between fondant icing and hard caramels.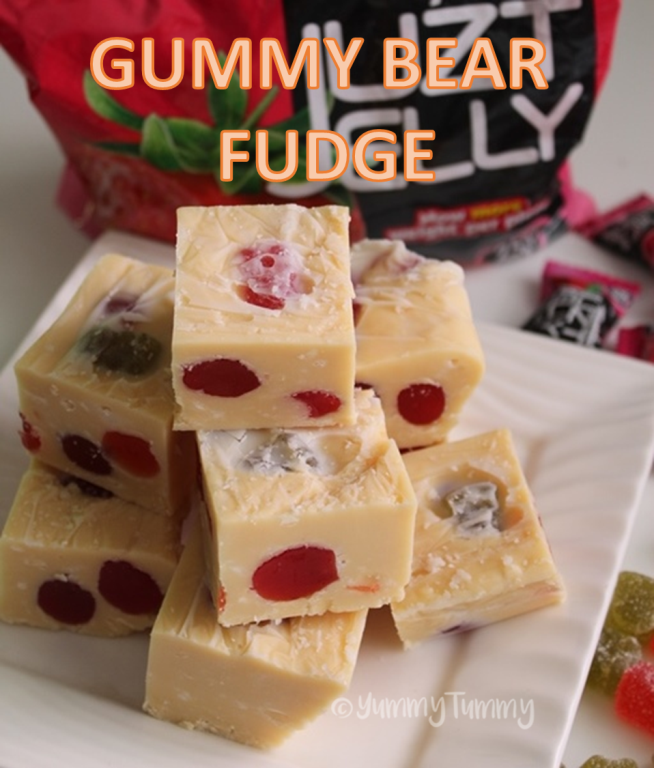 Pin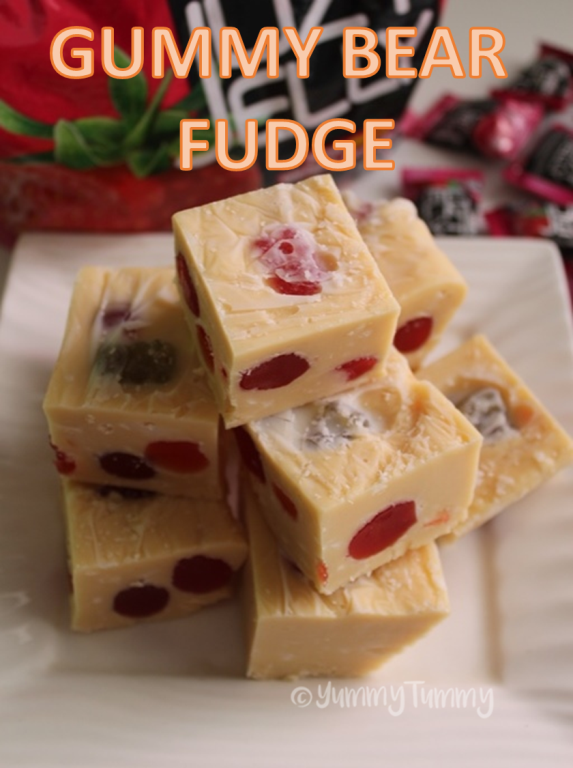 Pin
Ingredients For Gummy Fudge Recipe 
Sweetened Condensed Milk 
Sweetened condensed milk is cooked until it thickens and becomes a creamy caramel-like pudding that can be used in a variety of dessert recipes. Its delicious on its own, with ice cream, in coffee, or spread on apple slices.
White Chocolate Chips
White chocolate chips, which add a creamy sweetness to cookies, brownies, and bars. We also enjoy incorporating them into mousse, bark, frosting, and fruit tart filling.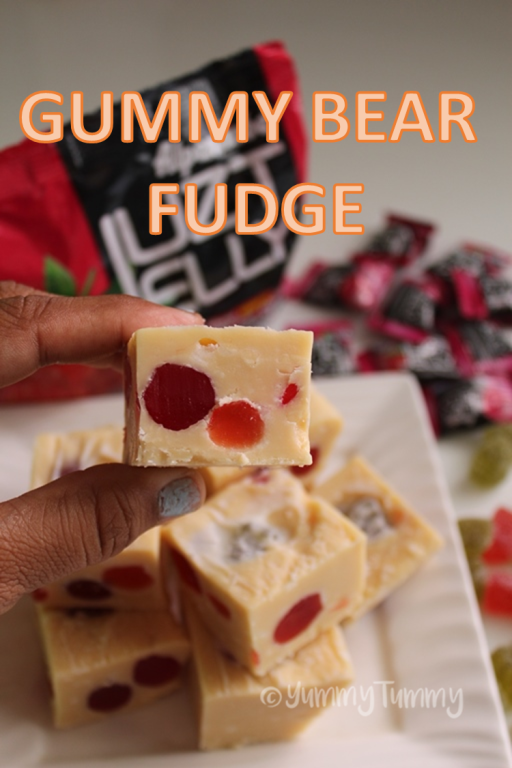 Pin
If you have any questions not covered in this post and if you need help, leave me a comment or mail me @[email protected] and I'll help as soon as I can.
Follow me on Instagram, Facebook, Pinterest ,Youtube and Twitter for more Yummy Tummy inspiration.
IF YOU MAKE THIS RECIPE OR ANYTHING FROM YUMMY TUMMY, MAKE SURE TO POST IT AND TAG ME SO I CAN SEE ALL OF YOUR CREATIONS!! #YUMMYTUMMYAARTHI AND @YUMMYTUMMYAARTHI ON INSTAGRAM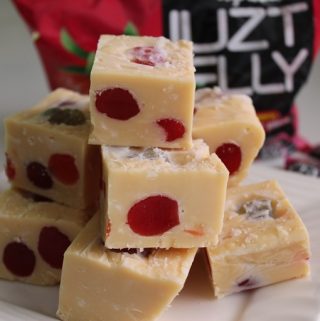 Gummy Bear Fudge Recipe
Fun filled gummy bear fudge which is truly delicious. This fudge is not only easy to make but is a hit in any parties.
Ingredients
White Chocolate Chips - 2 cups

Sweetened Condensed Milk - ¼ cup

Salted Butter - ¼ cup

Vanilla Extract - ½ tsp

Gummy candy - ½ cup
Instructions
Take chocolate chips, condensed milk and butter in a sauce pan.

Melt together on low heat till it is completely melted.

Add in vanilla and gummy candy. Mix well.

Pour in a lined baking pan. Top with more gummy.

Rest in fridge for 3 to 4 hours.

Slice and serve.
Gummy Bear Fudge Recipe Step by Step Picture
1)Line a pan with parchment paper or plastic wrap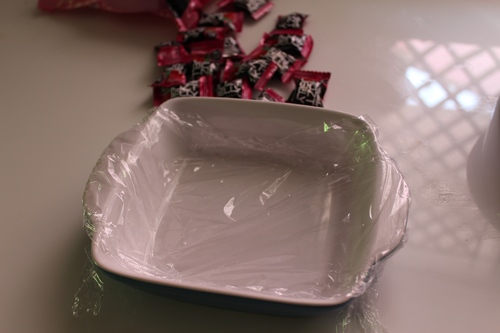 Pin
2)Take all your ingredients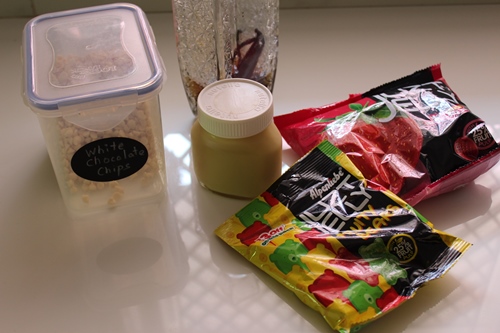 Pin
3)take white chocolate chips in a sauce pan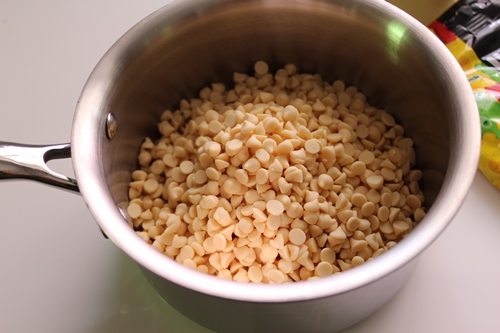 Pin
4)Add in sweetened condensed milk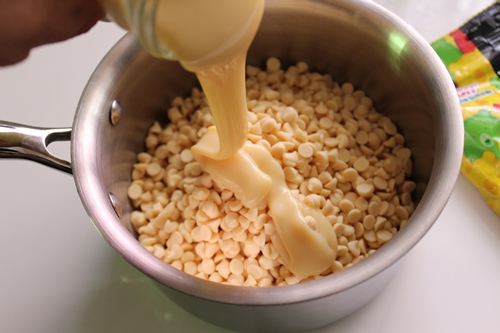 Pin
5)So good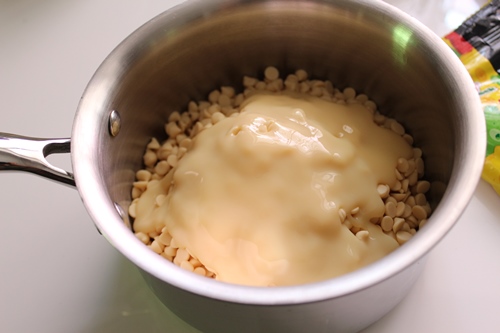 Pin
6)Place it on heat and cook on low heat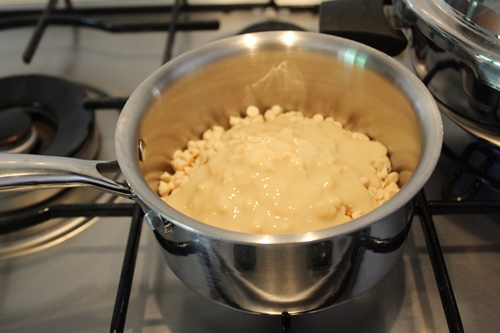 Pin
7)Add some salted butter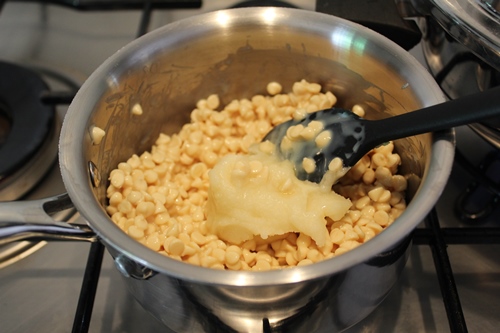 Pin
8)melt gently till chocolate is melted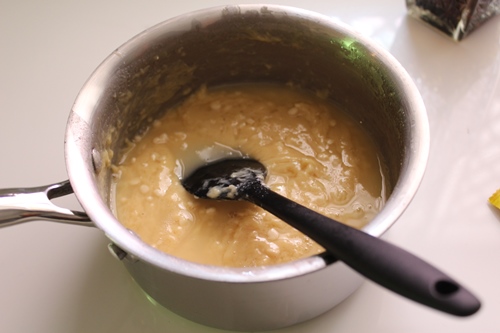 Pin
9)Add little vanilla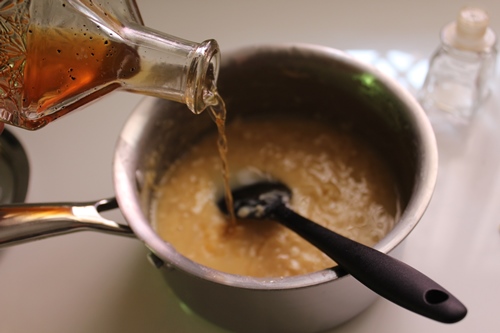 Pin
10)Mix well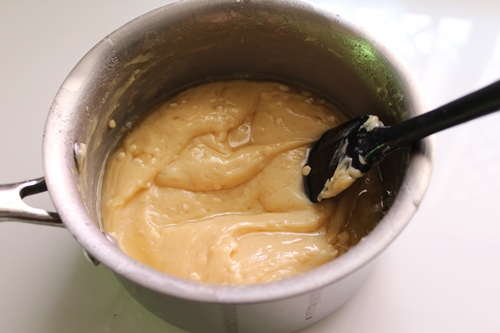 Pin
11)take your gummy candy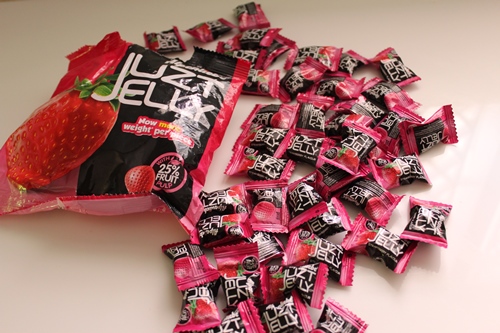 Pin
12)Add them in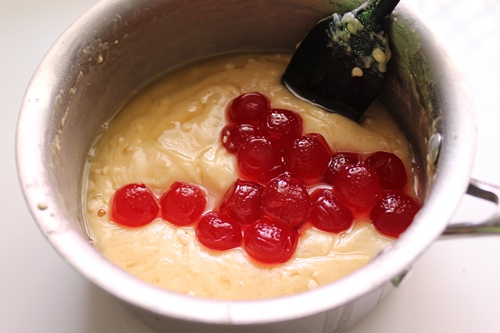 Pin
13)Mix well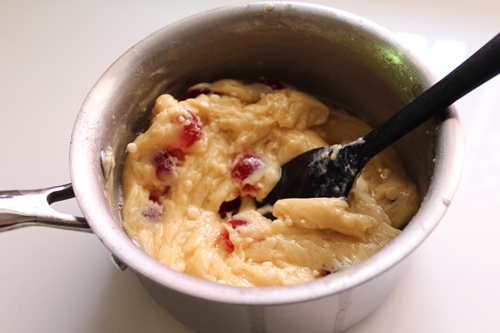 Pin
14)Spoon it into pan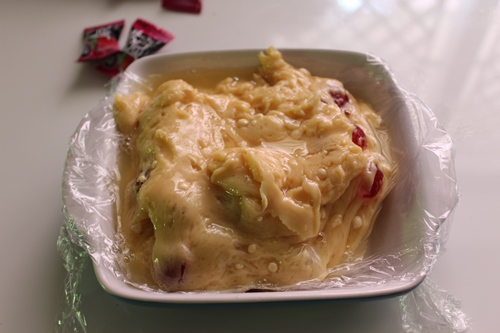 Pin
15)Spread evenly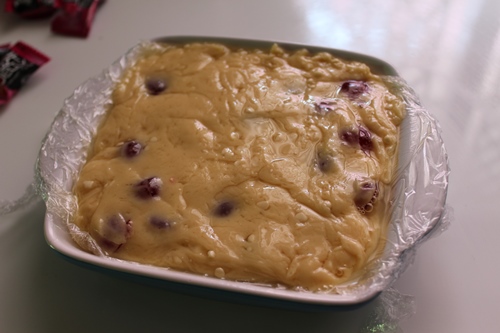 Pin
16)Place more gummy candies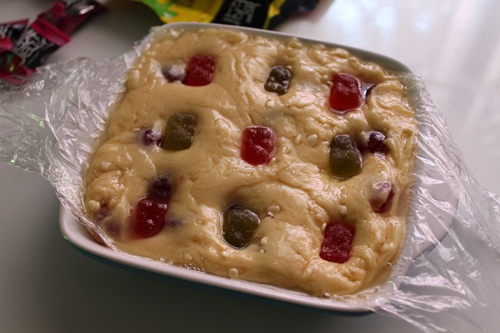 Pin
17)Wrap and chill for few hours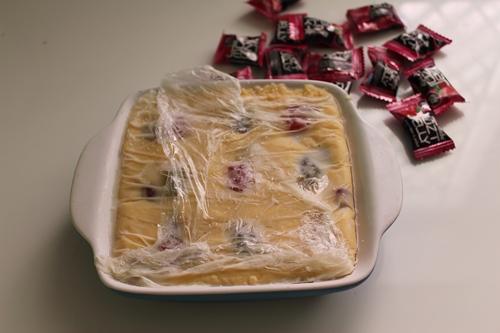 Pin
18)Slice and serve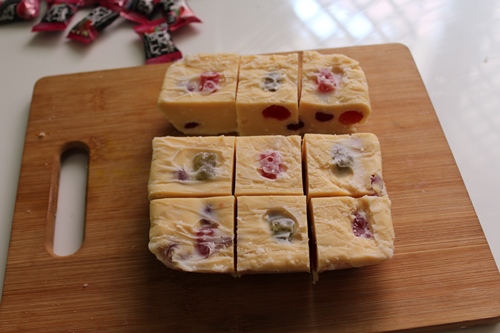 Pin
Frequently Asked Questions
Is fudge a candy or chocolate?
Fudge is a creamy candy made with butter, sugar, milk, and usually chocolate that is cooked and beaten until it is soft and smooth. Fudge has a harder consistency than fondant but a softer consistency than hard chocolate.
Is fudge American or British?
While many people believe that fudge originated in the United Kingdom, it is actually an American invention!!! The original fudge recipes were notoriously delicate, requiring precise measurements and cooking times to produce the sweet and smooth end product.