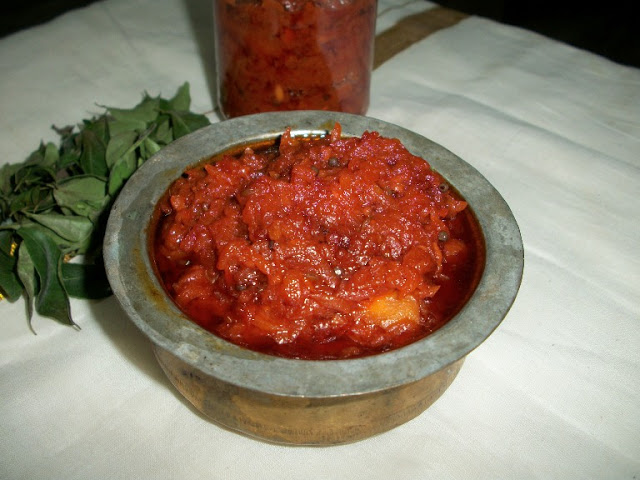 Pickles are one of my family favorite…Specially people in this house go crazy for mango pickles..Infact amma finished this entire lot within two days,even though I mentioned her to keep some for me..He He..
If you don't like some sweet taste coming through this pickle, please don't add jaggery in this..But I love this taste..Actually this pickle is great for eating as it is..
I hope you love it and off you go for the step by step recipe with pictures..
Ingrediants:
Raw Mango-4
Chilli powder-1 tblspn
Mustard seeds / Kaduku-1 tsp
Cumin seeds / Jeerakam-1 tsp
Asafoetida / Kaya podi / Hing- ¼ tsp
Jaggery / Vellam / Sarkarai -1 tblspn
Salt to taste
Oil- ¼ cup
Method:
Peel and grate mangoes and put this in a kadai and pour some water over it..
Cover and let it steam for 10-15 mins untill the mangoes are cooked..Remove and set aside.
Now heat oil in a kadai and add in mustard and cumin seeds and allow it to crackle..
Now add in hing, chilli powder and salt to this..
Now add in cooked mangoes and mix well..Add in jaggery and mix well.
Cover it with a lid and simmer for 15-20 mins until oil floats on top..
Let this cool completely before storing in a air tight container..
Refrigerate for several weeks..
Pictorial: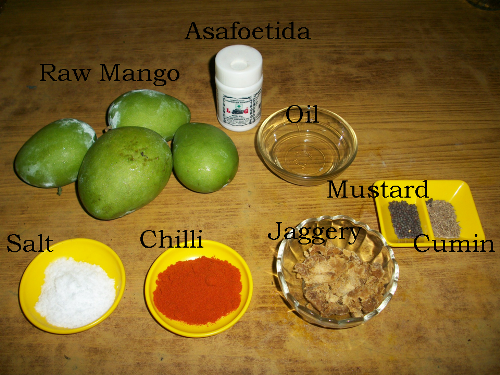 Take all your ingrediants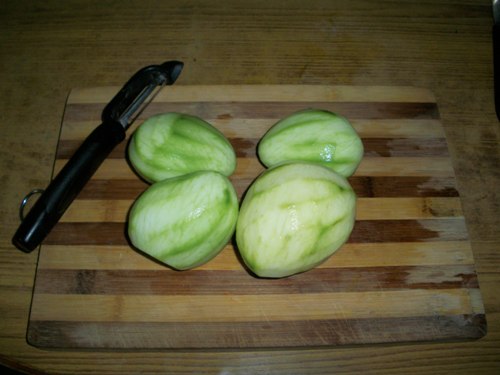 Peel your mangoes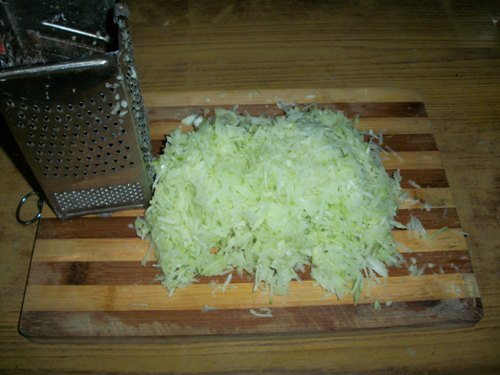 grate it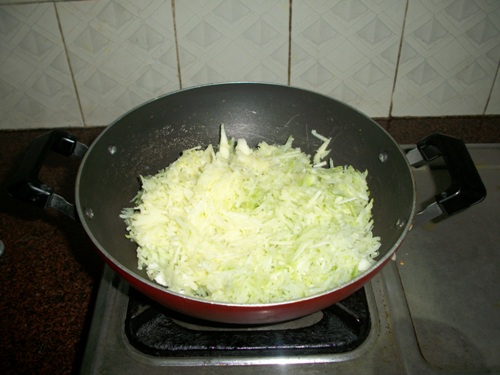 take it in a kadai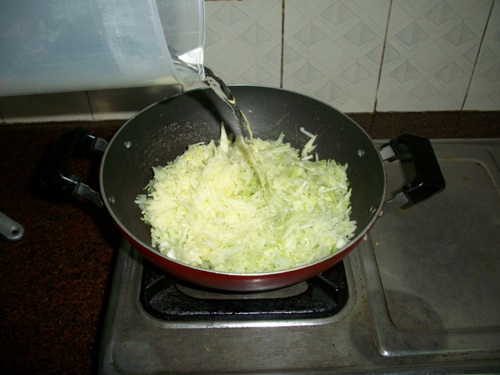 pour some water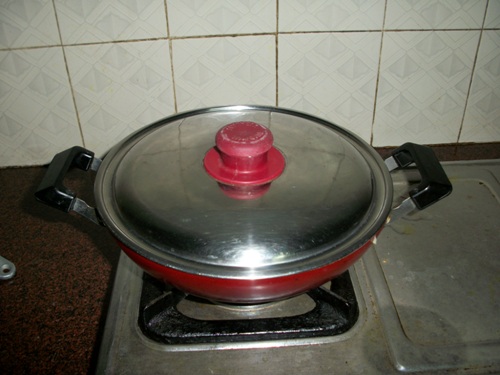 cover and steam it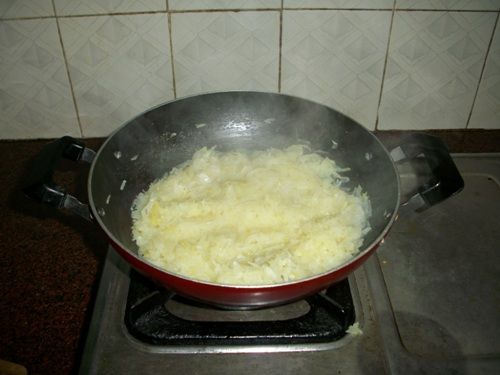 till cooked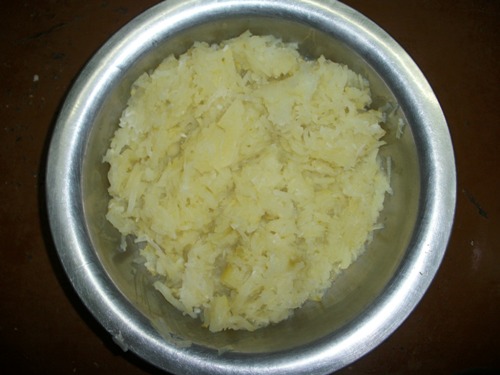 remove to a bowl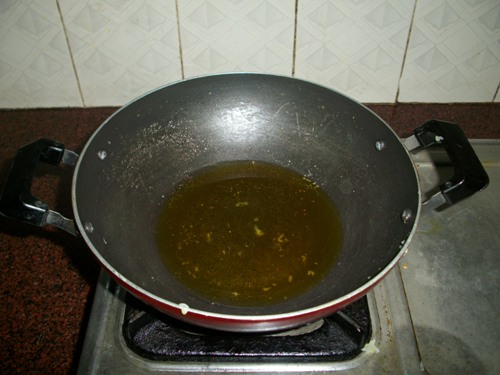 heat oil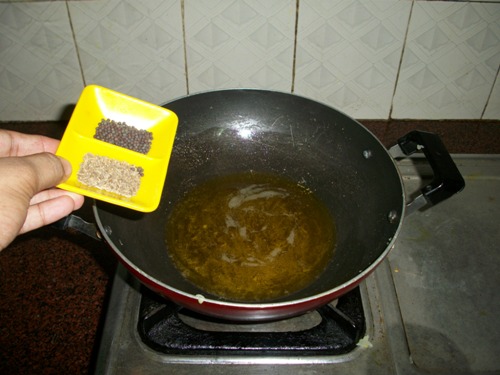 add in mustard and cumin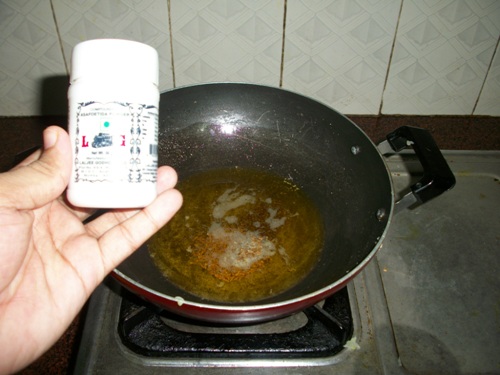 add in hing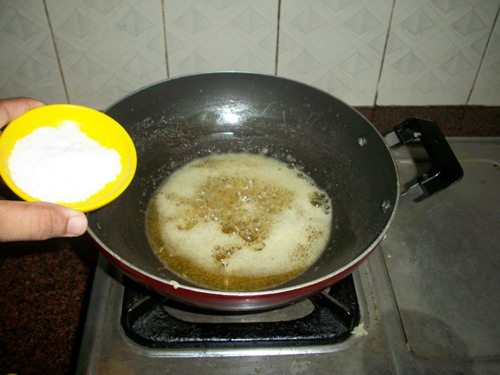 and salt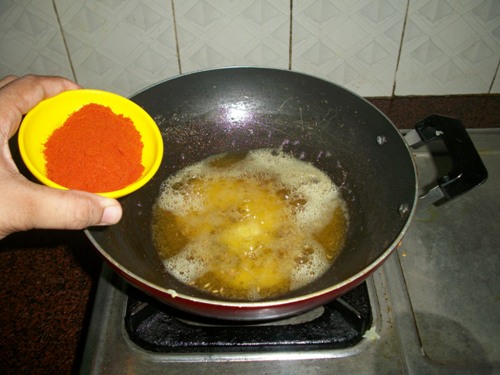 and chilli powder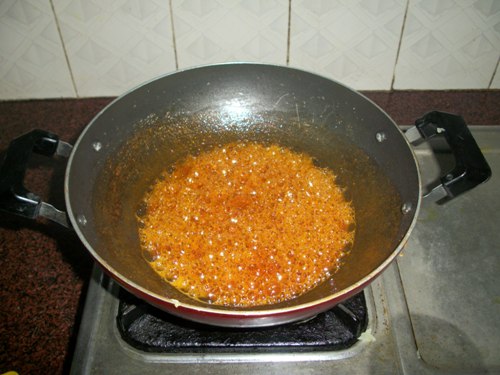 Let it cook for 10 sec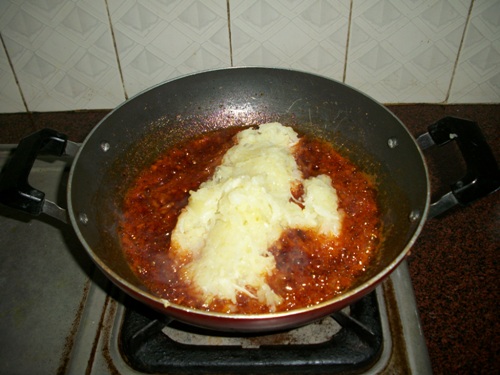 add in mangoes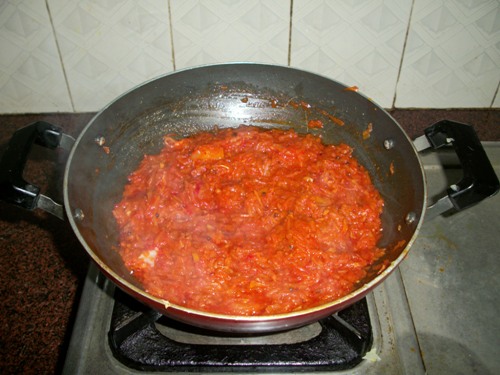 and mix well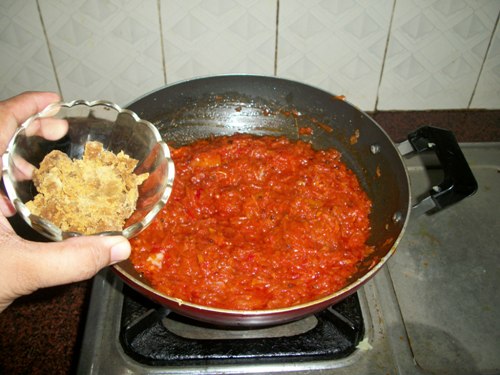 add jaggery in this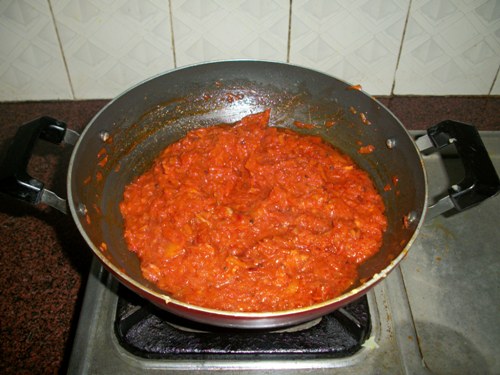 and mix well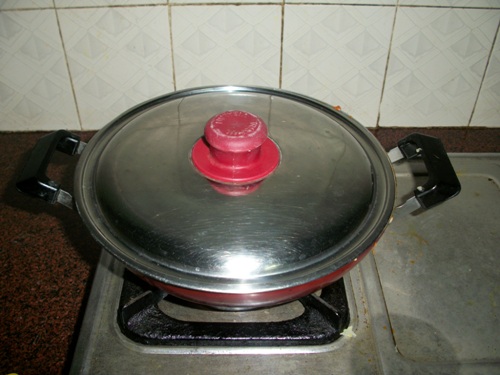 cover and simmer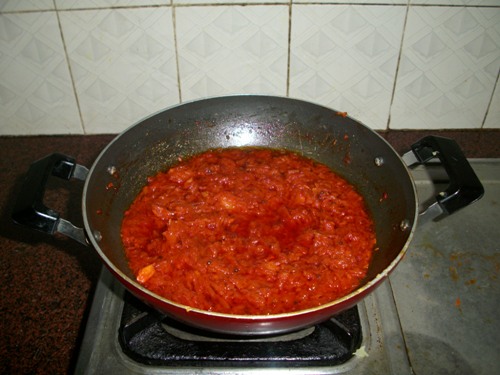 untill oil separates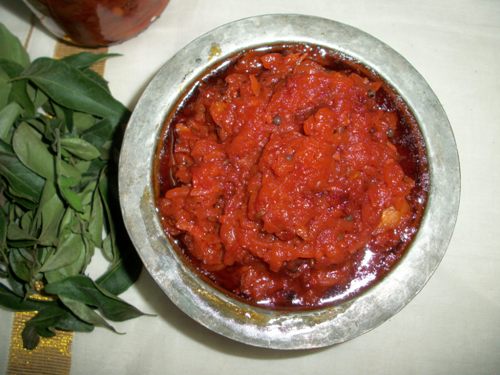 Serve with some roti or some curd rice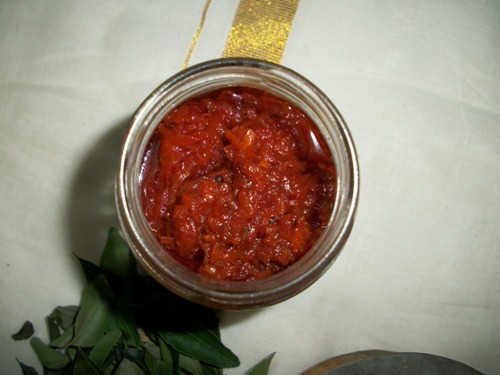 Or as it is..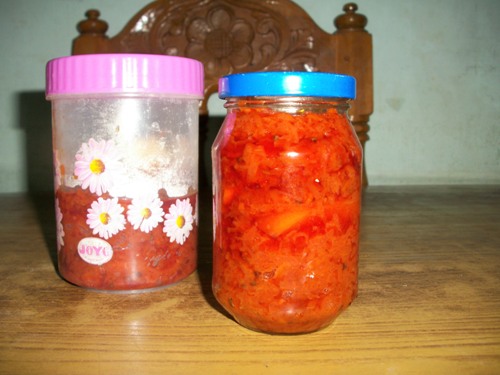 Store it in some air tight containers…