Bonbons are tiny bite size morsels of fruit cake heaven. This delicious bites is a perfect way to use up leftover fruit cakes.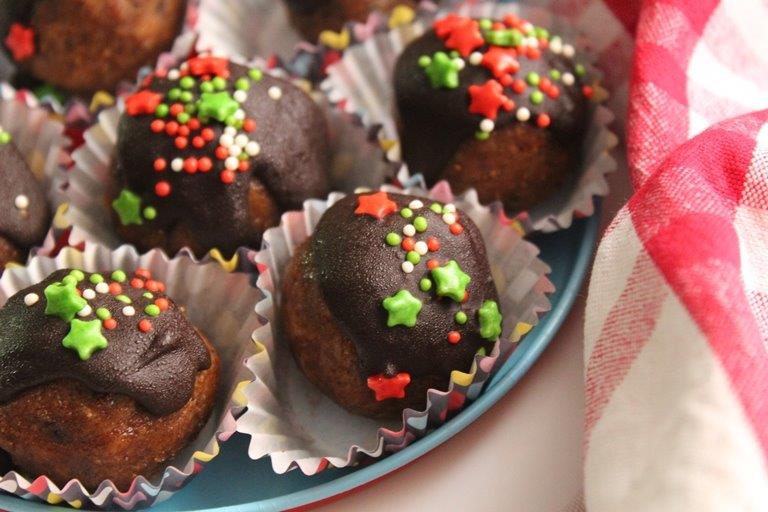 Pin
Plum Cake Balls or Christmas Bonbons Recipe with step by step pictures. Fruit Cake Balls or Leftover Plum Cake Balls Recipe.
I am here with an awesome recipe which I waited so long to post. This is the first dish which I made when I thought of doing Christmas recipes. Hope you all are busy in packing and sending gifts to your friends. I would love if you include this in your gifts. Because it is such an awesome  dish and everyone will love it for sure.
This is one of Nigella lawson's recipe and you all know that her recipe never fails. I found this in one of her cookbook "Nigella Christmas". I made it as soon as I saw that. Later took a few to my friends and everyone totally loved it and they asked for more.
About Bonbons
This bonbons tasted like rich rich chocolate truffles. It had a deep chocolate flavour from the cake as well as the dark chocolate. In her recipe she used christmas pudding, but I used chocolate cake and adjusted  few things as per my taste. I used the chocolate cake recipe from my blackforest cake. You could use any store bought chocolate cake or plum cake or make one at home..
Cake Balls Recipe which taste so delicious and is easy to make as well. If you have leftover fruit cakes from christmas lying in the fridge then use that to make this. It is easy and tasty too.
Similar Recipes,
Chocolate plum cake, White fruit cake, Christmas Pudding, Rum Raisan Cake, Rum Fruit Cake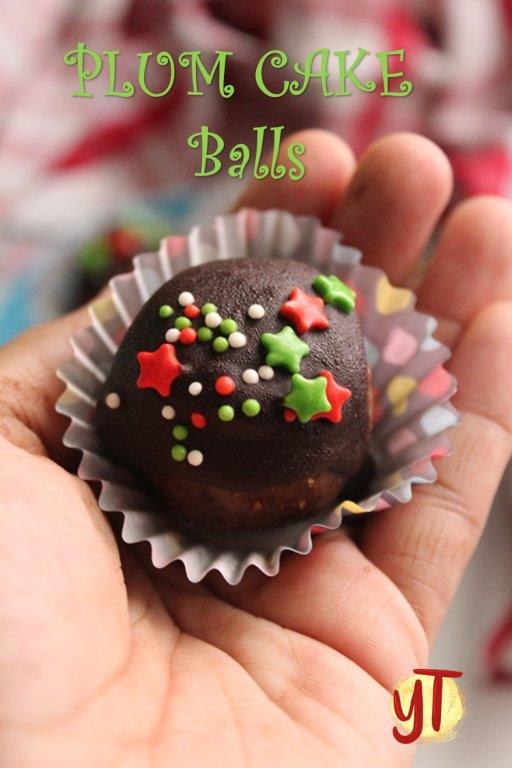 Pin
How to Make Bon Bons
Crumble cake in a bowl. Add buttercream and mix well.
Shape it into balls. Chill in fridge for 1 hour.
Melt chocolate in a bowl.
Spoon little chocolate on each ball and top with sprinkles.
Let it set for few mins and then serve.
Check this coconut jaggery milk balls recipe too.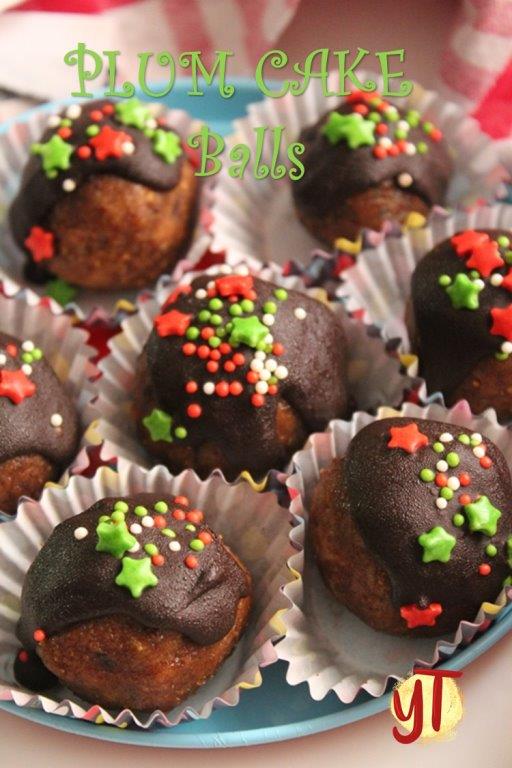 Pin
Hope you will give this a try and let me know how it turns out for you.
Pro Tips
1)Make the dough balls and store in freezer for at least 1 to 2 hours.
2)Use good quality chocolate chips for melting. I used chocolate melts.
3)Dip frozen balls in melted chocolate so it set immediately.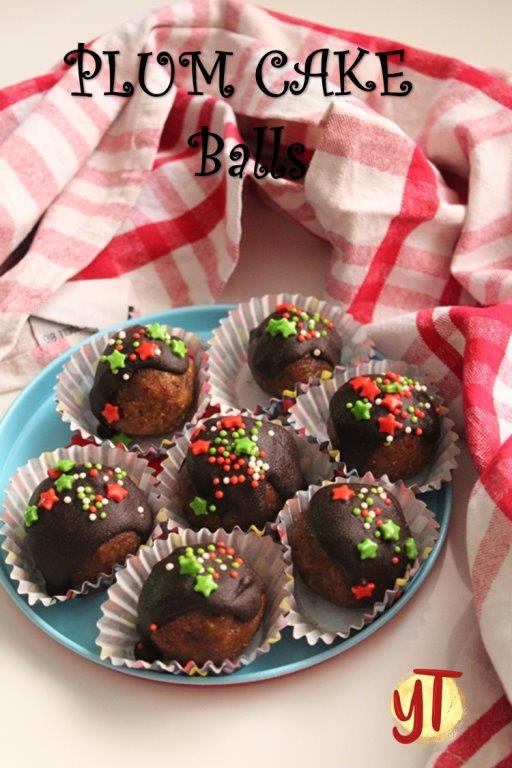 Pin
If you have any questions not covered in this post and if you need help, leave me a comment or mail me @[email protected] and I'll help as soon as I can.
Follow me on Instagram, Facebook, Pinterest ,Youtube and Twitter for more Yummy Tummy inspiration.
IF YOU MAKE THIS RECIPE OR ANYTHING FROM YUMMY TUMMY, MAKE SURE TO POST IT AND TAG ME SO I CAN SEE ALL OF YOUR CREATIONS!! #YUMMYTUMMYAARTHI AND @YUMMYTUMMYAARTHI ON INSTAGRAM!
Bonbons Using Fruit Cake 
1)Crumble fruit cake in a bowl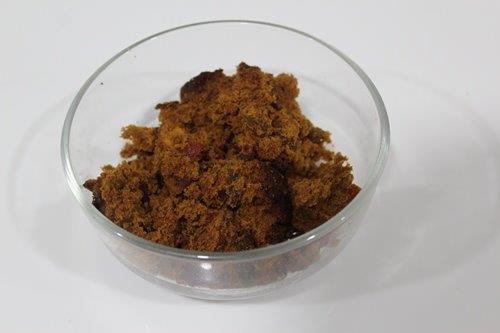 Pin
2)Add some buttercream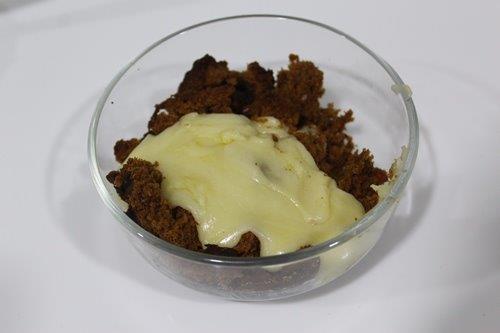 Pin
3)Crumble it well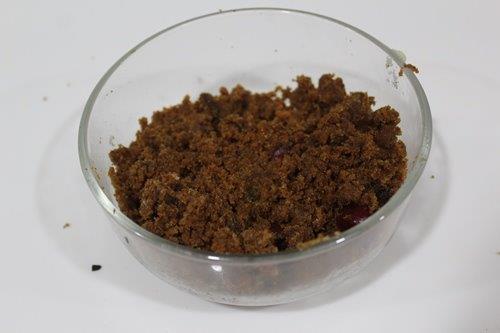 Pin
4)Make small balls. Place it in fridge and let it set for 1 hour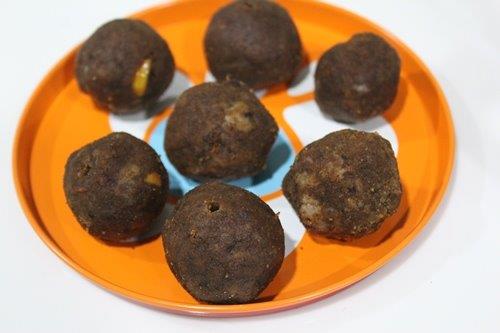 Pin
5)Take some dark chocolate in a bowl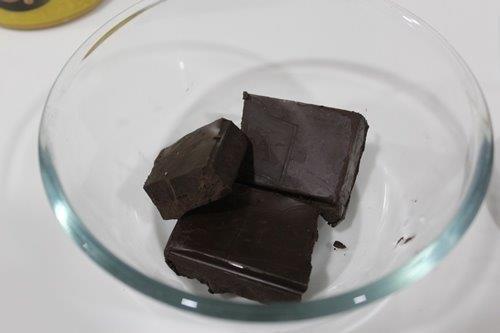 Pin
6)Melt it gently till smooth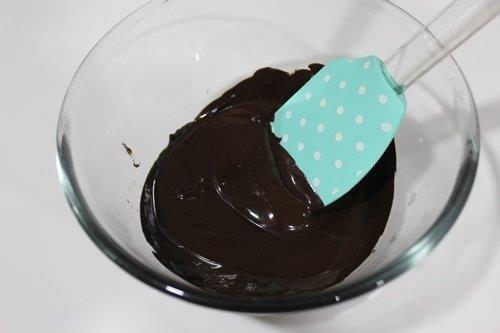 Pin
6)Take the ball from fridge.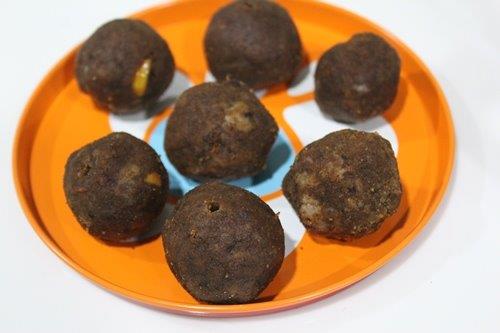 Pin
7)Spoon some melted chocolate on top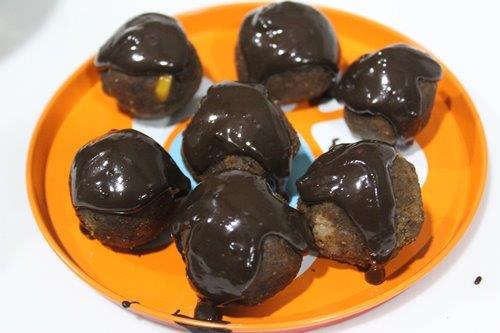 Pin
8)Top with sprinkles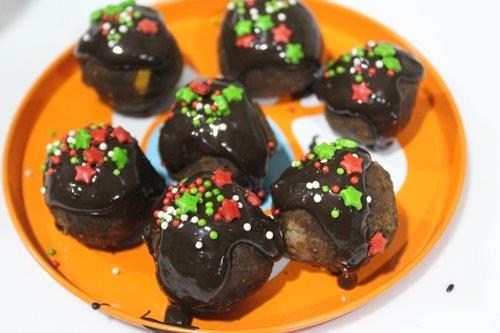 Pin
10)serve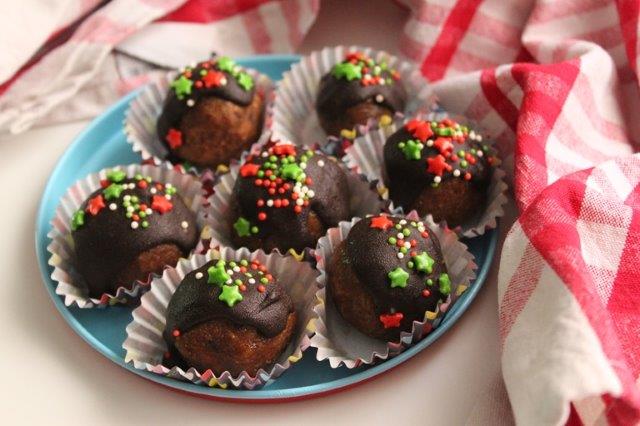 Pin
Bonbons using Christmas Pudding
Recipe Card
📖 Recipe
Related Recipes