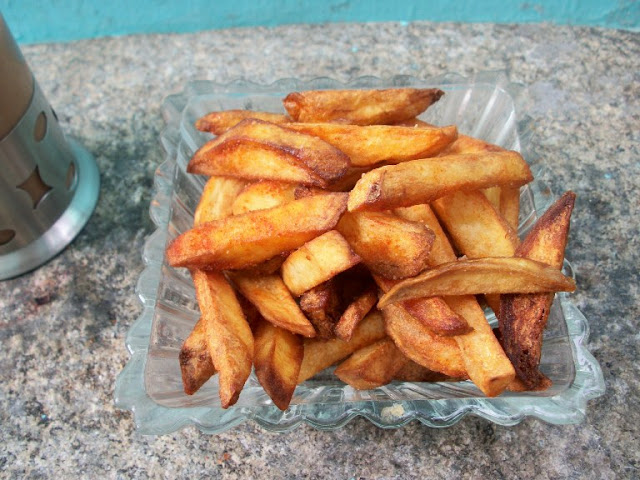 There is nothing compared to a plate full of crispy french fries when you are watching a movie, or chatting with friends, browsing food blogs or even having a party..French fries are popular with kids of all ages..We love french fries a lot, I do make it at home often but I found that french fries tend to get soggy once you take them off the heat..So I was searching for a good recipe for so long time and finally found this one, I modified it slightly according to my taste..The original recipe doesn't need to boil, but I did that step so that the potatoes get cooked inside and get crispy outside when fried..I added some salt and chilli powder to make it get more flavourful..
Ingrediants:
Potatoes – 5 large peeled and cut into long strips
Salt to taste
Chilli powder – 1 tsp
Oil for Deep frying
Method:
Heat water in a sauce pan and add salt and chilli powder to it. Bring it to a rolling boil.
Now add in the potatoes in this and cook it for 3 mins.
Drain it in a colander and pat it dry.
Heat oil for deep frying over medium heat. Add in the potatoes. Fry it in few batches for 5 mins. Now crank the heat to a high and fry these potatoes till they turn golden colour.
Drain in a paper towel and Sprinkle with some salt and chilli powder.
Serve with ketchup.
Pictorial: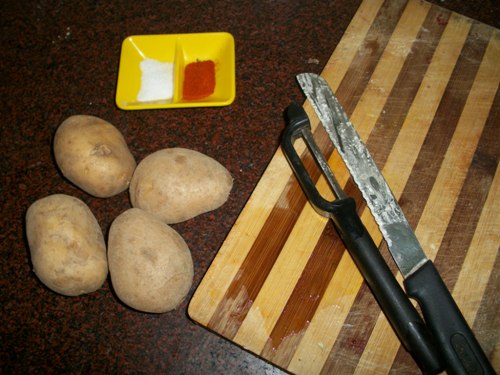 This is all the stuff which you need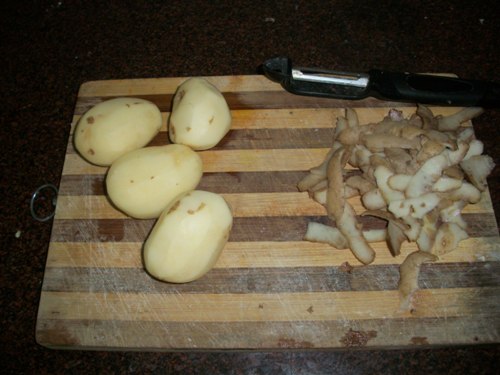 Peel your potatoes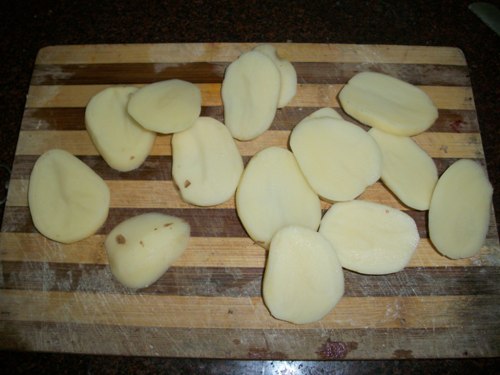 Cut them in thick slices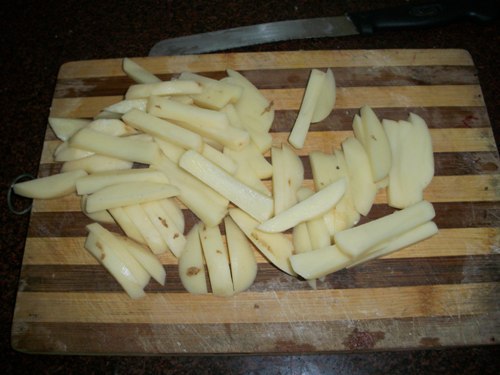 and cut them into strips
that should be about this thick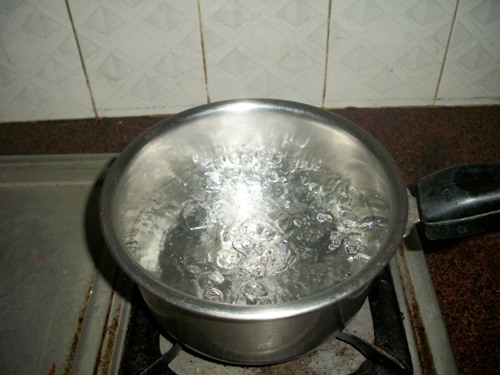 Heat water in a sauce pan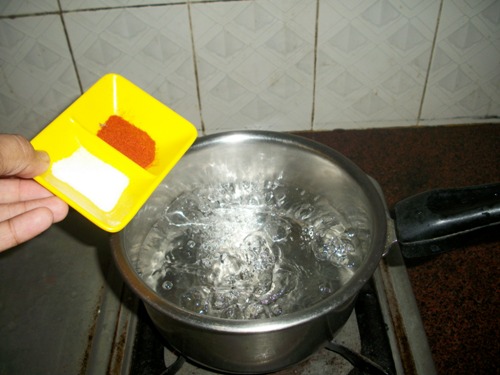 add salt and chilli powder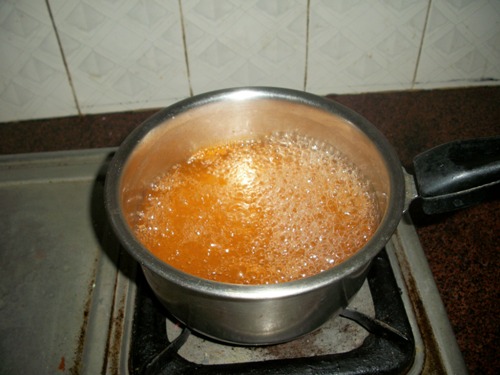 and bring it to a boil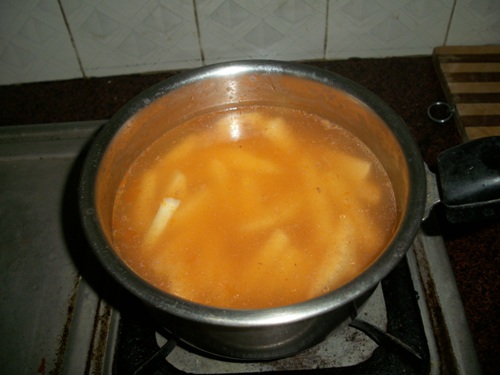 now add in potatoes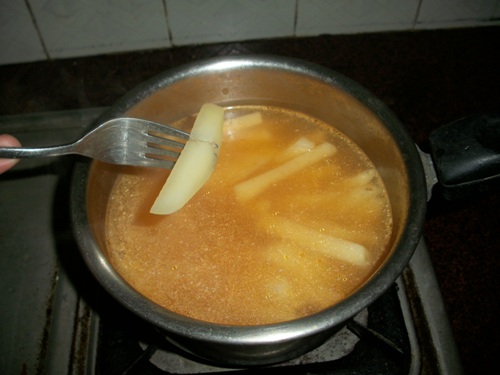 and cook untill they are fork tender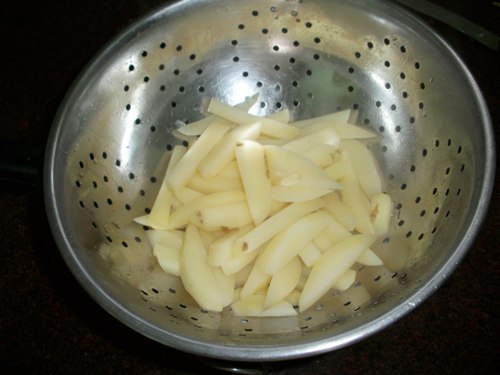 Drain em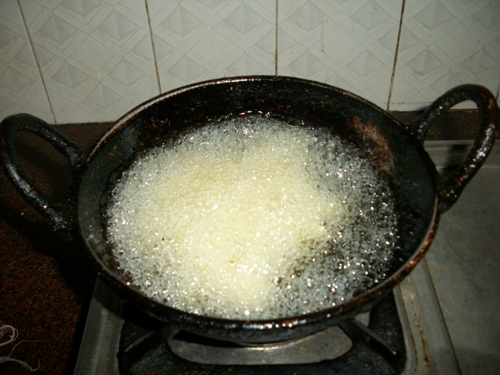 Drop them in hot oil and fry till golden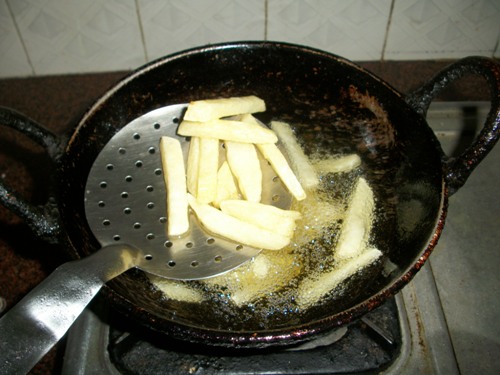 Start frying on a medium flame till they turn a little darker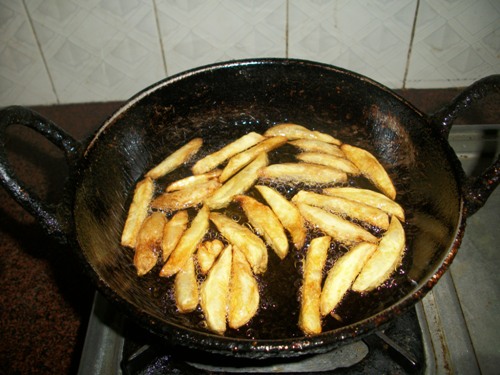 Now increase the heat and fry till they turn darker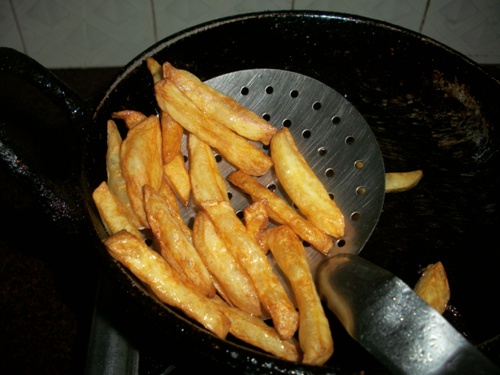 drain em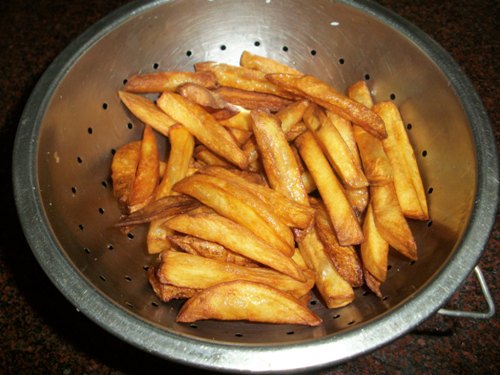 all done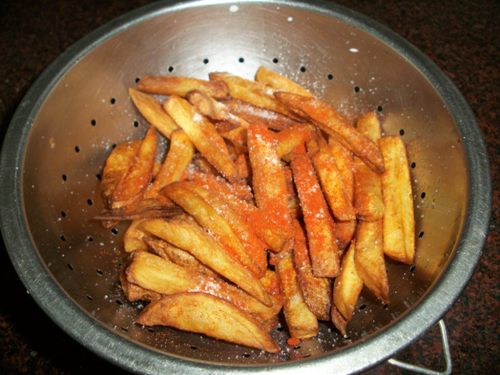 season with some salt and chilli powder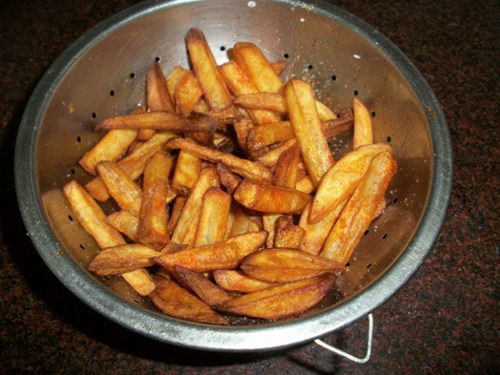 Toss em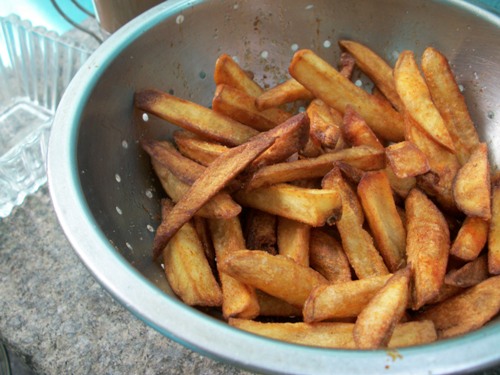 and serve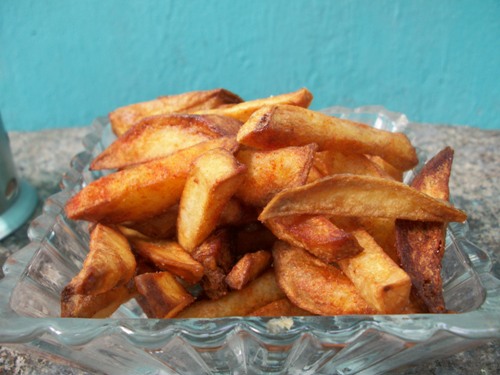 The perfect crispy potatoes