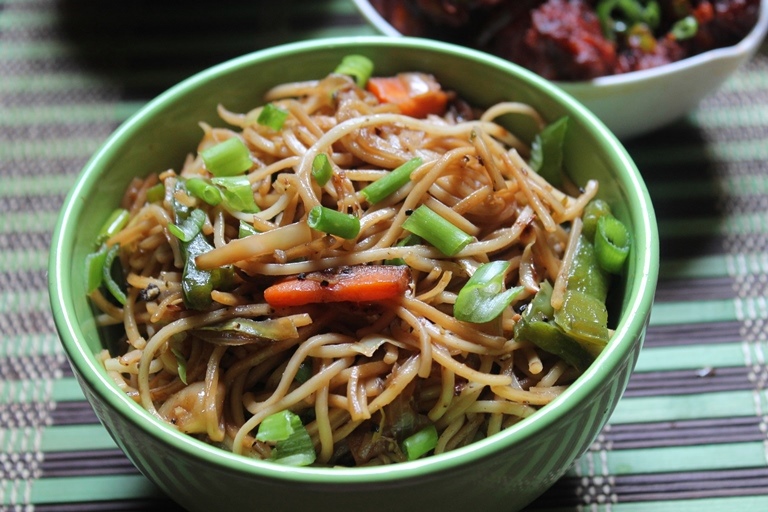 Making noodles can be pretty easy. I do make them when i cook any indo chinese sidedishes like paneer dishes or chicken dishes or anything. They go perfectly with them. Even today i made garlic chicken and chilli chicken, so i also made this noodles to go with them.
Similar Recipes,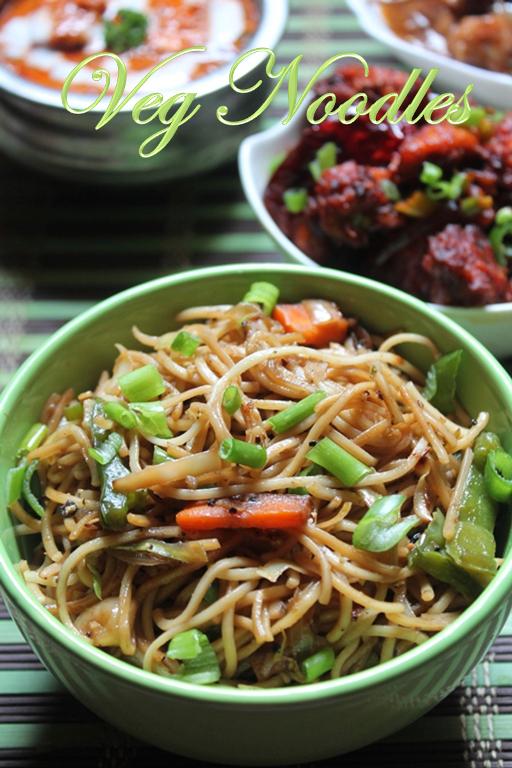 I make noodles different type each time. I make mushroom noodles, paneer noodles, chicken noodles, will share all those recipes soon..For today i am giving you a simple veg noodles..This recipe is similar to my
veg hakka noodles
with a slight variation.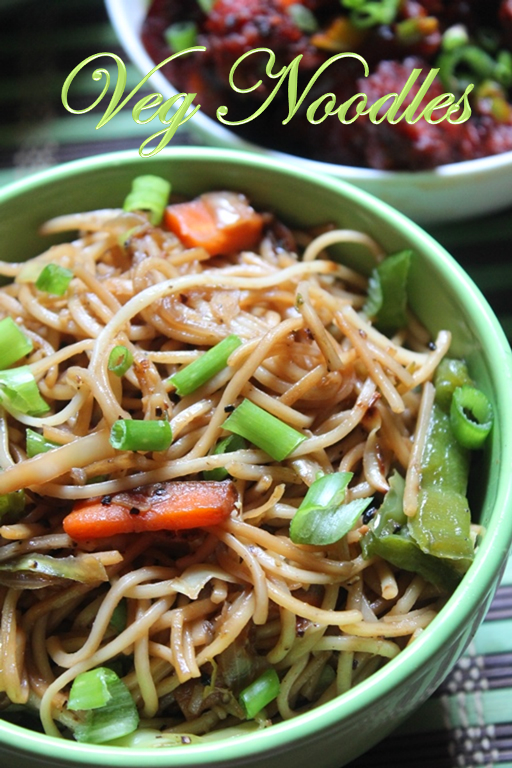 Hope you will give this a try and let me know how it turns out for you..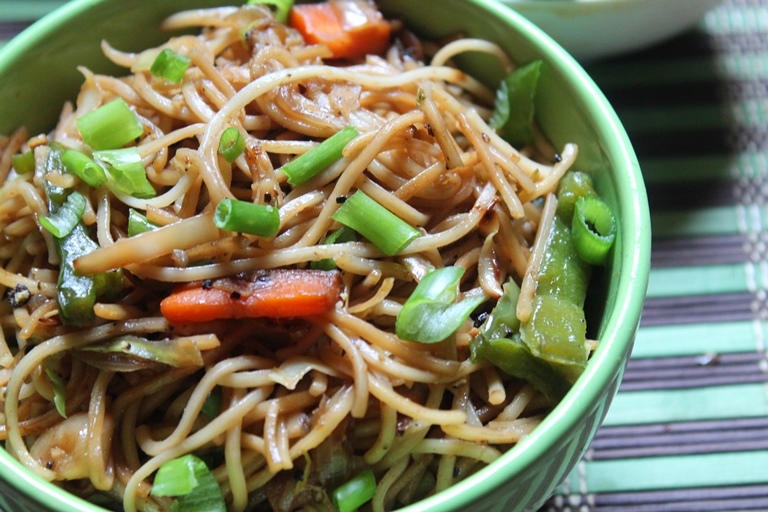 Preparation Time : 10 mins
Cooking Time : 25 to 30 mins
Serves : 4
Ingredients:
Plain Egg Noodles – 1 packet / 200 grams
Water lots of it
Salt – 2 tsp
Oil – 1 tblspn
For Noodles:
Oil – 2 tblspn
Ginger – 1 tblspn finely chopped
Garlic – 1 tblspn finely chopped
Onion – 1 medium size chopped finely
Green Chillies – 1 chopped finely
Carrot – 1 medium size cut lengthwise
Cabbage – 1 cup cut lengthwise
Capsicum – 1 cut lengthwise
Dark Soy Sauce – 1 tsp
Green Chilli Sauce – 1 tblspn
Vinegar – 1 tsp
Salt to taste
Sugar – 1 tsp
Ajinomoto – a pinch (optional – i didn't use)
Black Pepper Powder – 2 tsp or to taste
Spring onion a handful finely chopped
Method:
Bring lots of water to boil, add in salt. Add in noodles and cook for 5 mins or as per package instructions. Drain them Rinse in cold water, drizzle in a tblspn of oil and toss well. Set aside.
Heat oil in a big wok till smoking.
Add in ginger, garlic, onion, chillies and cook till onions turn darker.
Add in all veggies and salt, sugar and keep sauteing till the veggies are done.
Now add in noodles and fry for 5 mins or so.
Add in soy sauce, green chilli sauce, vinegar and fry again for few more mins.
Now add in pepper powder and spring onion. Toss well.
Serve hot.
HERE IS A QUICK VIDEO:


Pictorial: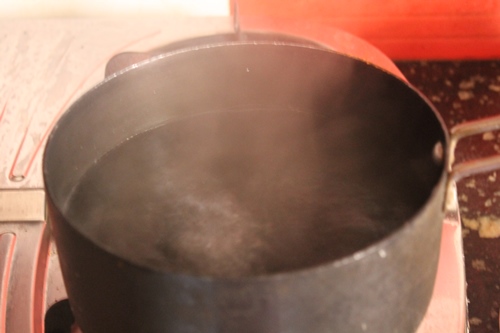 Bring lots of water to boil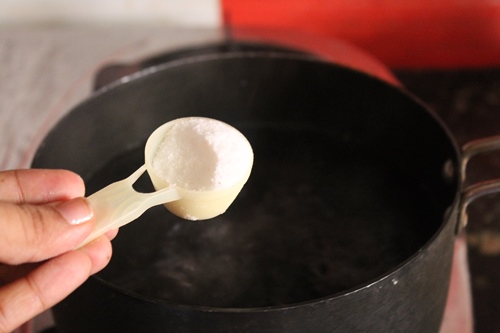 Add in salt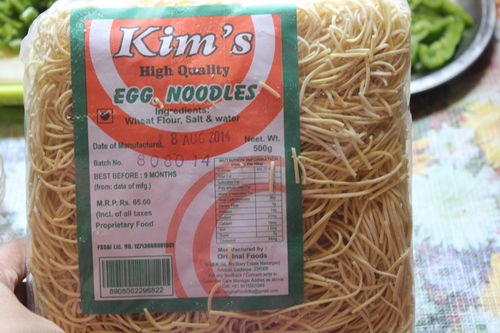 I used this egg noodles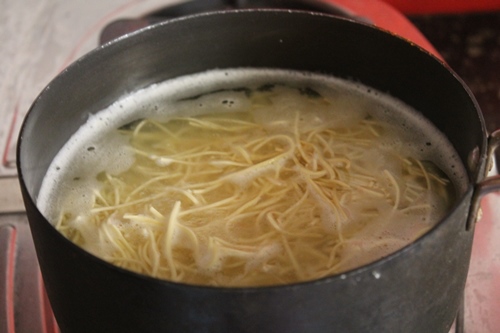 Break them up and add it to the boiling water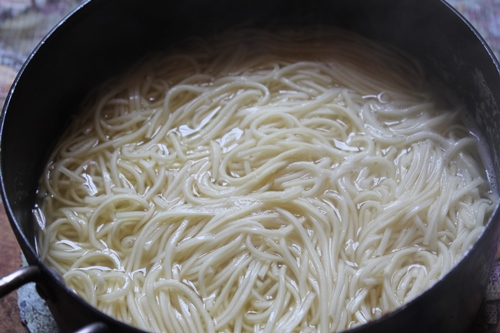 Cook till done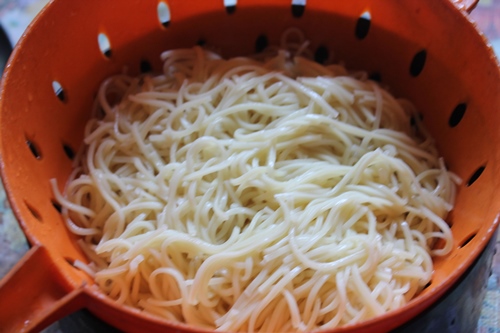 Drain them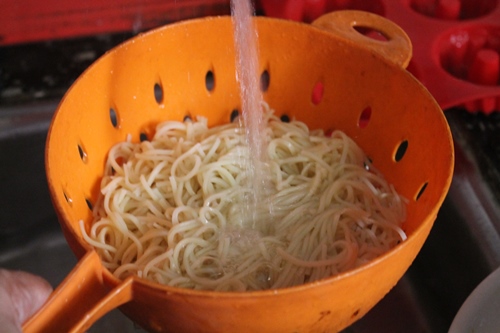 Wash them in cold water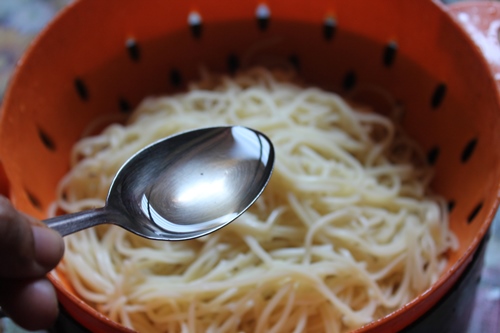 Now drizzle a tblspn of oil all over it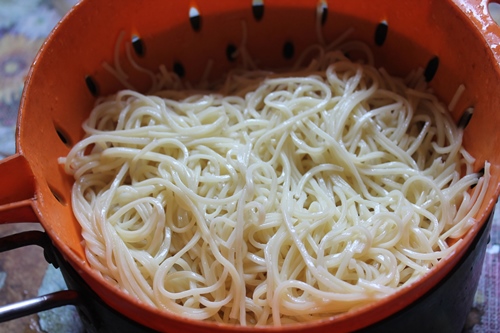 done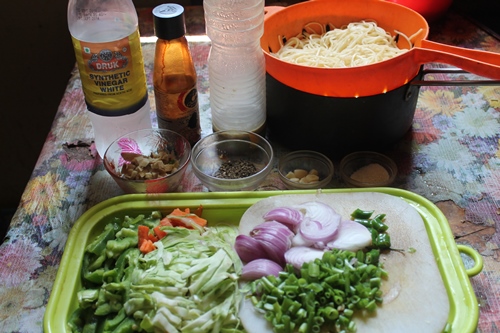 Take your other ingredients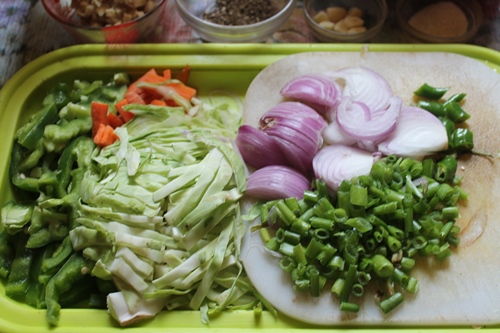 These are the vegetables you are gonna use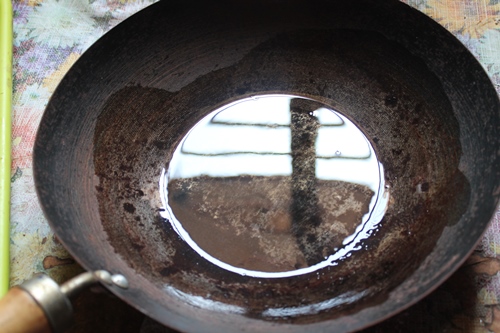 Heat oil in a kadai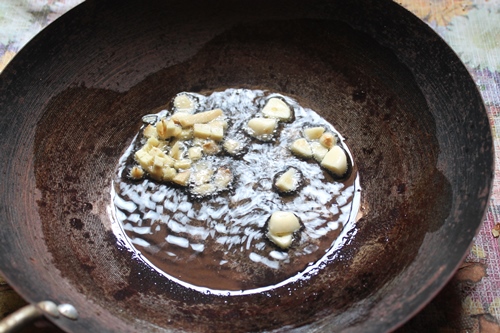 Add in chopped ginger and garlic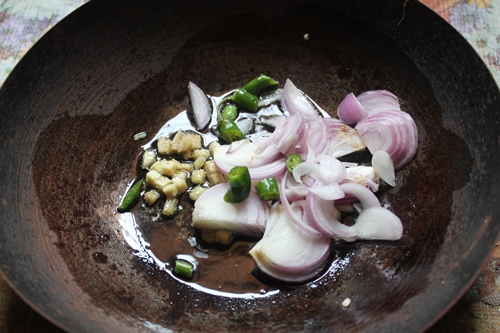 add in onions and green chillies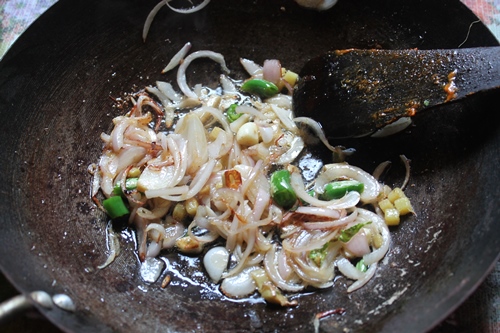 Saute till golden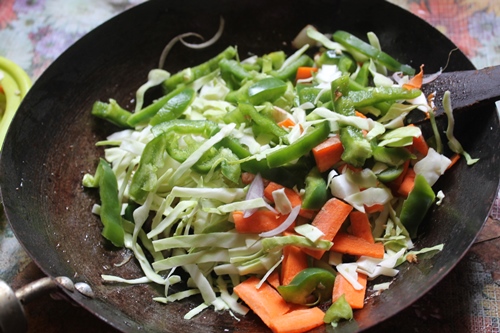 Add in all veggies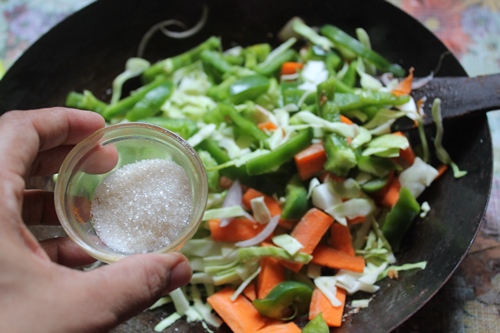 season with salt and sugar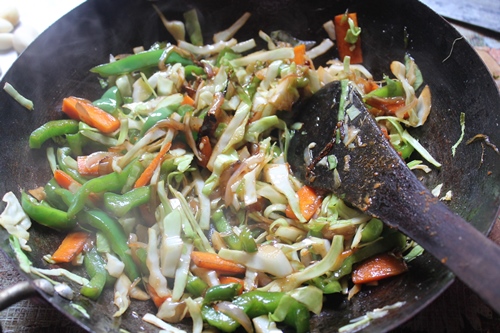 Cook till the veggies are done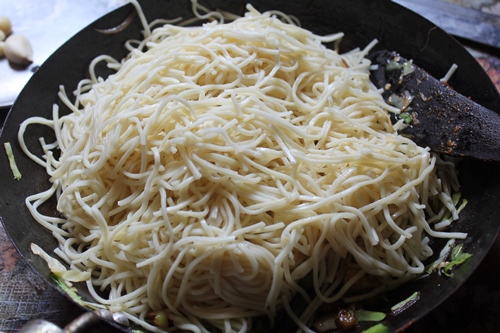 Add in cooked noodles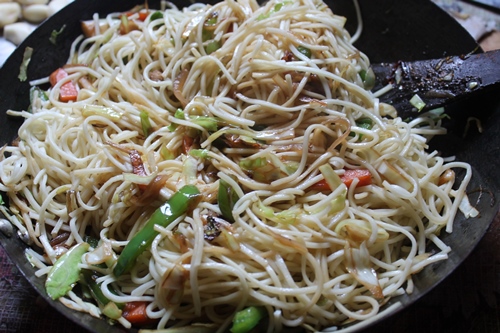 Toss well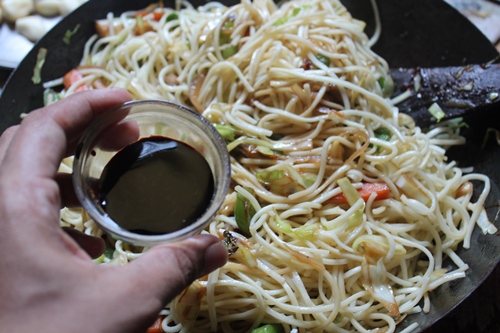 Add in some soy sauce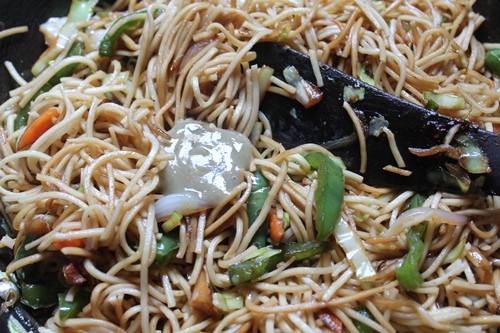 and some chill sauce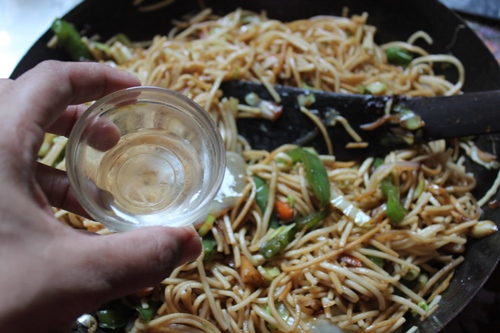 add in vinegar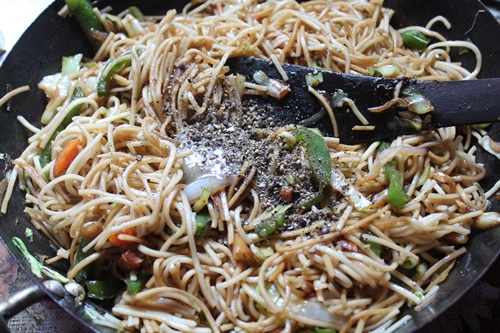 pepper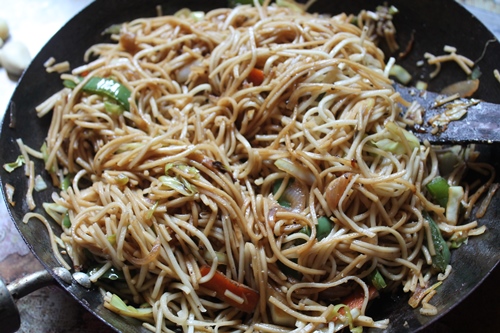 toss well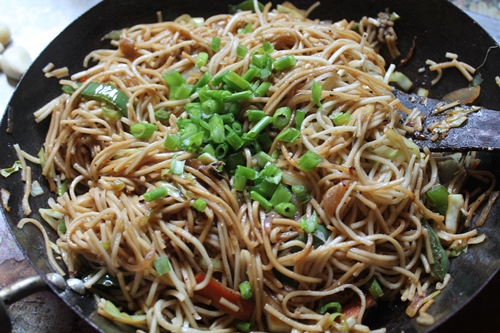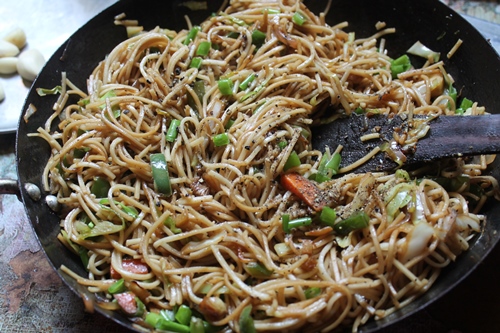 throw in some spring onion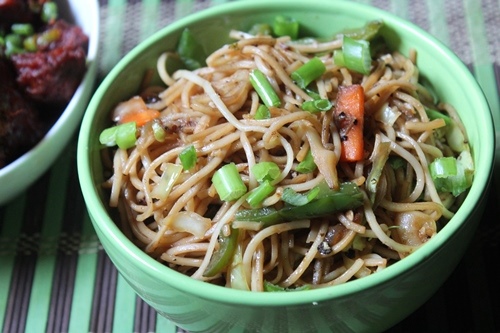 serve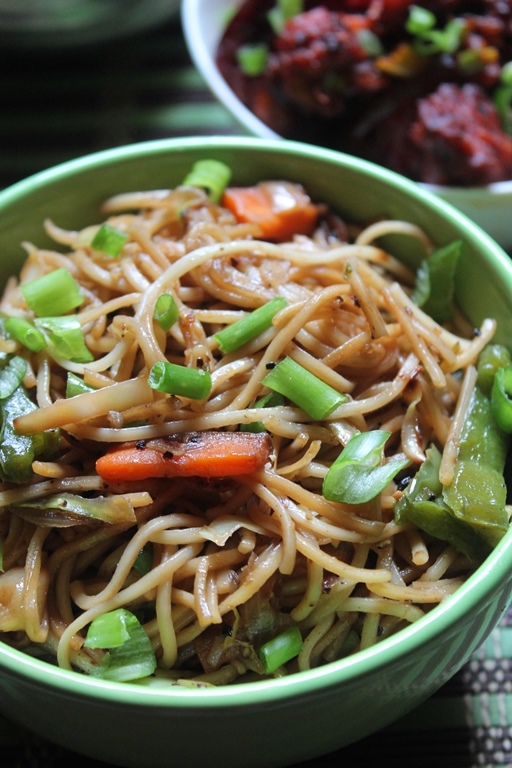 I am Aarthi, a happy homemaker, mom of two beautiful girls, married to my high school sweet heart. My goal is to teach people that cooking can be way more easier and joyful than they think. Yummy Tummy features recipes all over the world with step wise pictures which surely shows the ease of cooking.