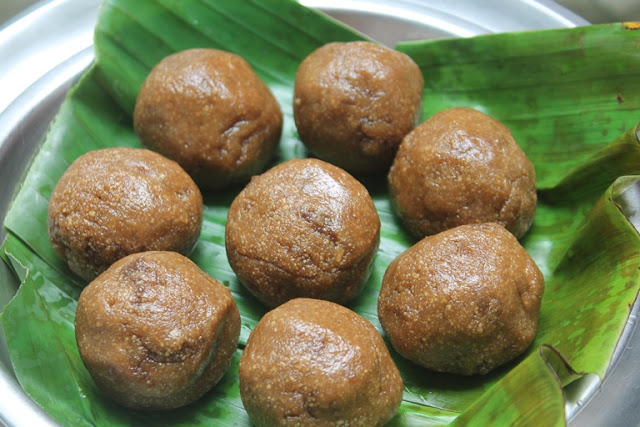 This is a special recipe which i given to girl children when they attain puberty. It is a traditional recipe which is proven that it strengthens pelvic bones and their bones.
Similar recipes,
Urad dal ladoo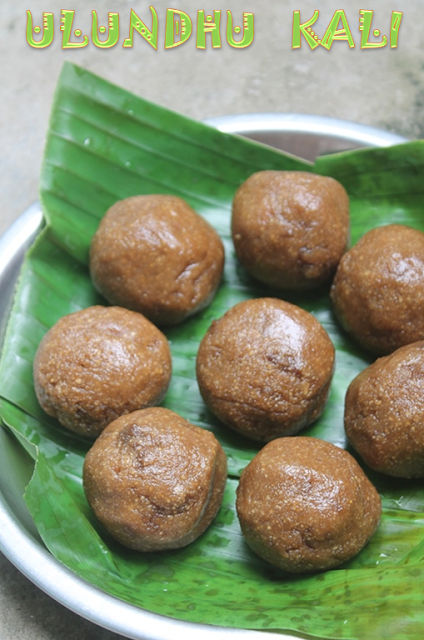 More over it has lots of iron in them which is essential for girls when they attain puberty since there is loss of blood. And giving this during their first menstruation cycle is recommended as it is good for them.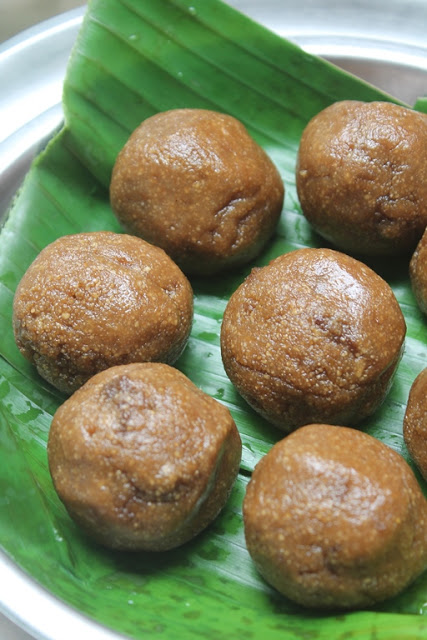 Hope you will give this a try and let me know how it turns out for you.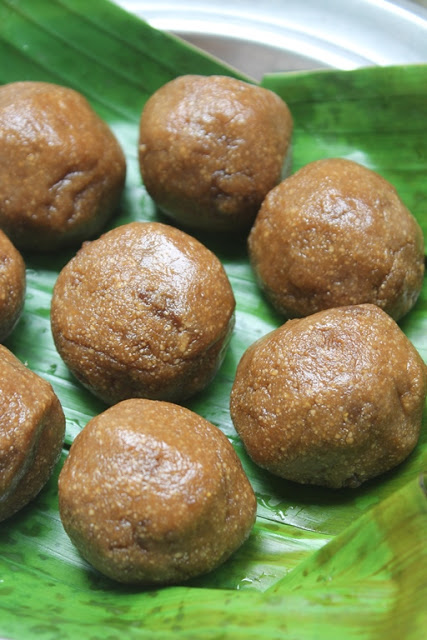 Preparation Time : 10 mins
Cooking Time : 25 to 30 mins
Serves : 4 to 6


Ingredients:
Raw Rice / Pacharisi – 1 cup
Urad Dal / Ulundu Paruppu – 3/4 cup
Fenugreek Seeds / Vendayam – 1/2 tsp
Karupatti / Palm Sugar – 1 1/2 cup
Water – 3 cups
Gingelly Oil / Indian Sesame Oil – 1/4 cup (nala ennai)
Method:
Take rice, urad dal, fenugreek in a blender and powder it finely. Set aside.
Take palm sugar and water in a sauce pan, heat it till sugar melts. Strain it and add it to a heavy bottom kadai.
Now bring this to a boil. Once it boils, sprinkle the powder slowly and mix well so no lumps are formed.
Now keep mixing and cooking on a low heat till it thickens. Add in oil slowly and mix well.
Once it starts to leave the sides, remove it and set aside to cool down a bit.
Now grease your hand with oil and take small portion of the mixture and shape it into ball.
Serve hot.
Pictorial: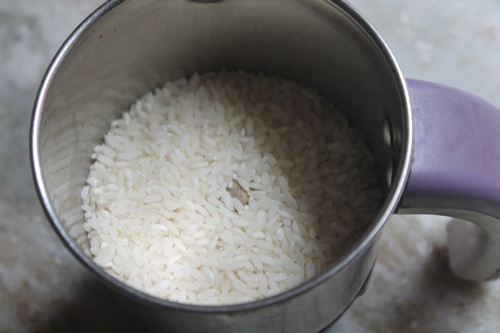 Take raw rice in a blender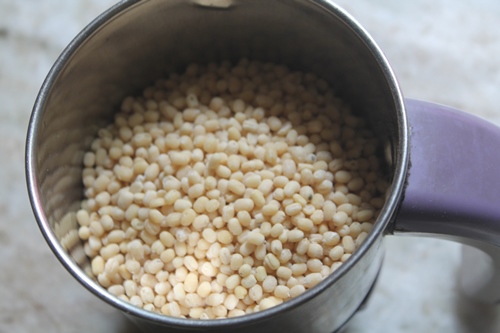 add urad dal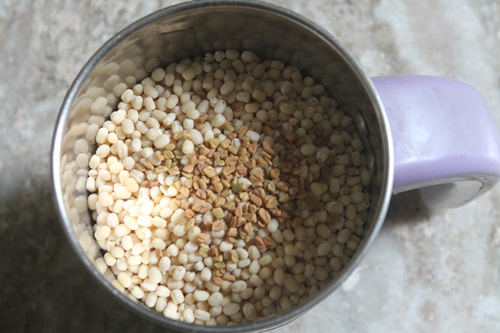 Add fenugreek seeds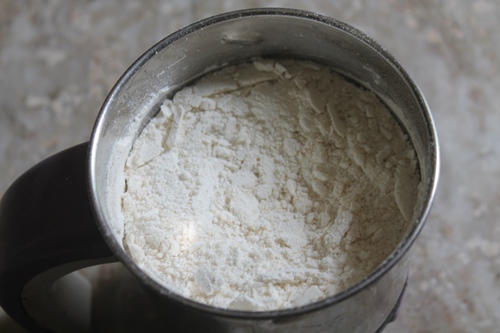 powder it fine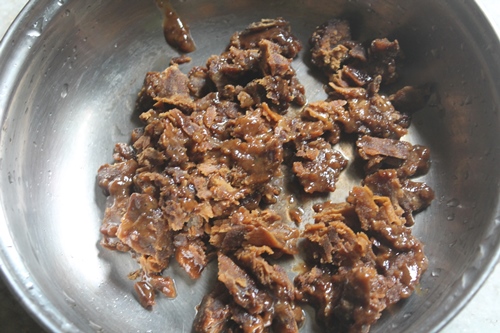 take palm sugar in a sauce pan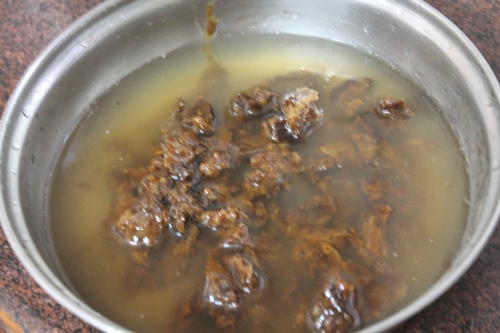 add water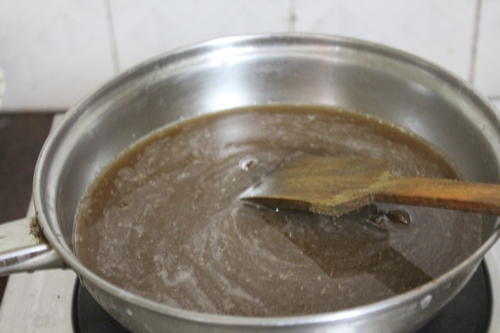 mix well and cook till sugar melts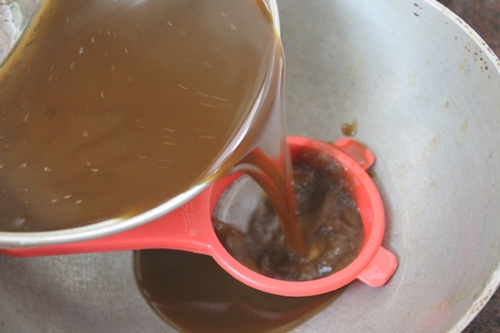 strain it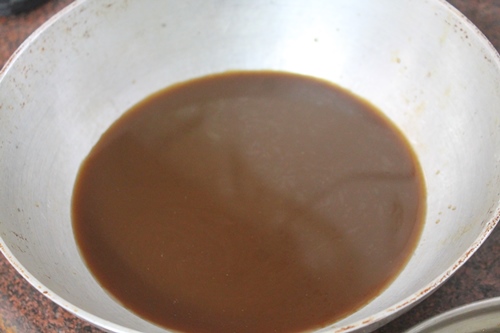 take it in a heavy bottom pan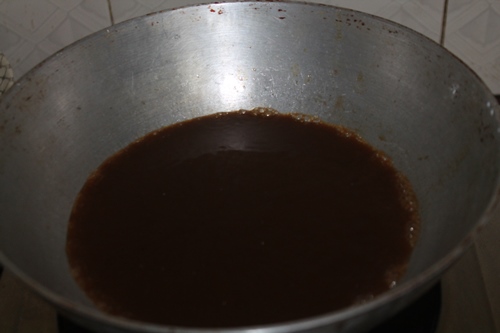 put it on heat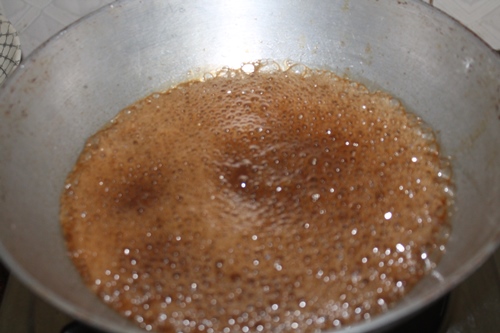 bring it to a boil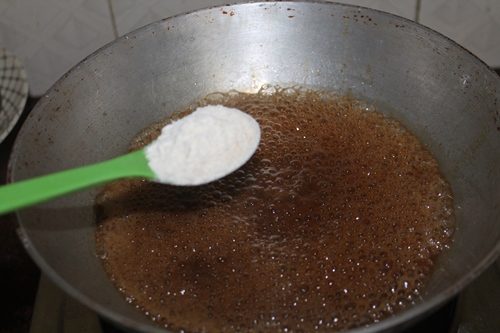 sprinkle over the powder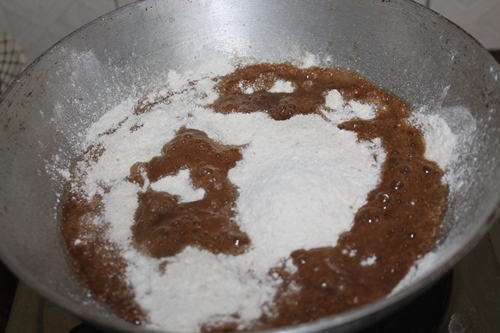 now the powder is added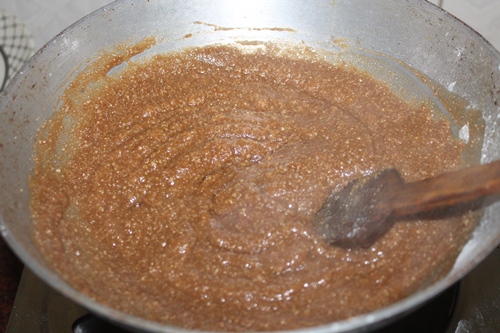 mix well so now lumps are formed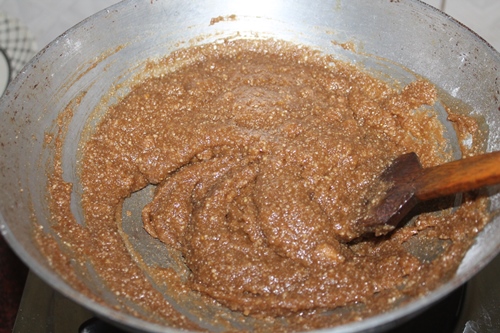 keep cooking on low heat till it thickens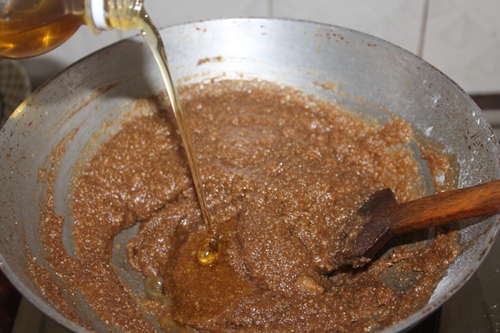 add gingelly oil little at a time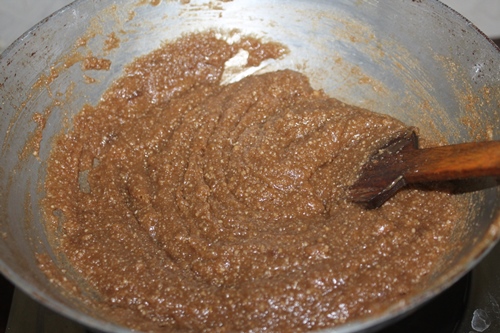 mix well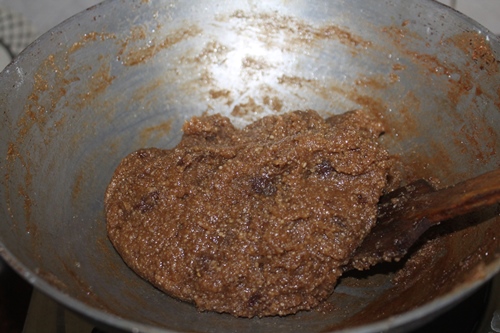 now it is done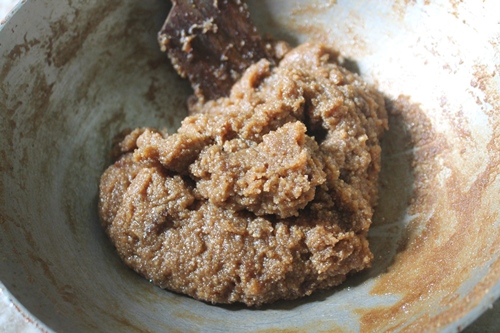 set aside so it cools a bit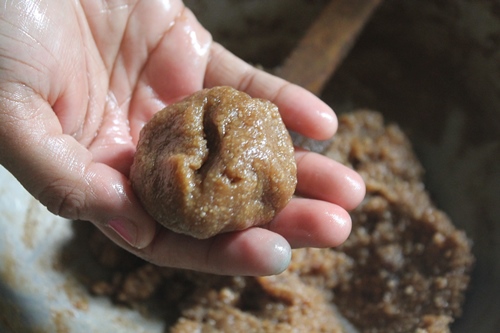 grease your hand with oil, take small portion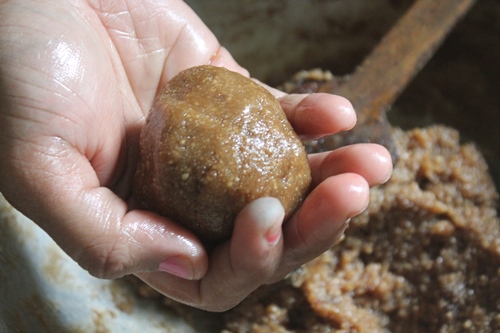 roll it out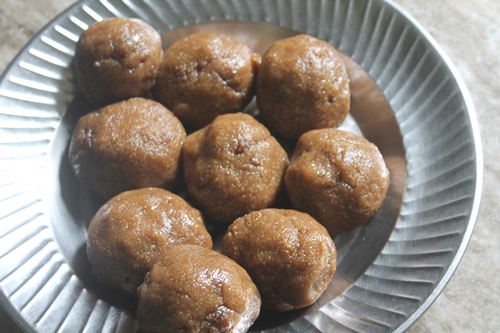 done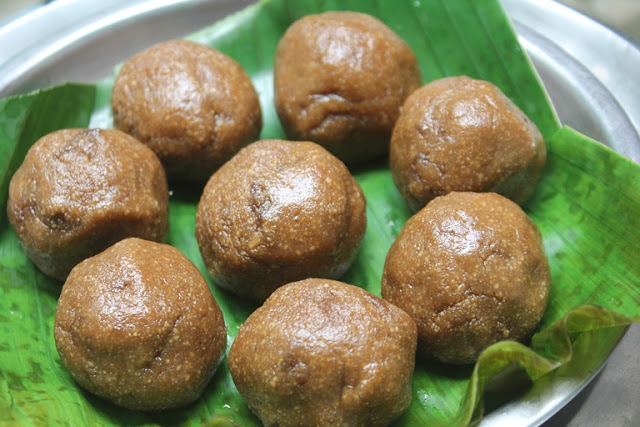 Serve
I am Aarthi, a happy homemaker, mom of two beautiful girls, married to my high school sweet heart. My goal is to teach people that cooking can be way more easier and joyful than they think. Yummy Tummy features recipes all over the world with step wise pictures which surely shows the ease of cooking.