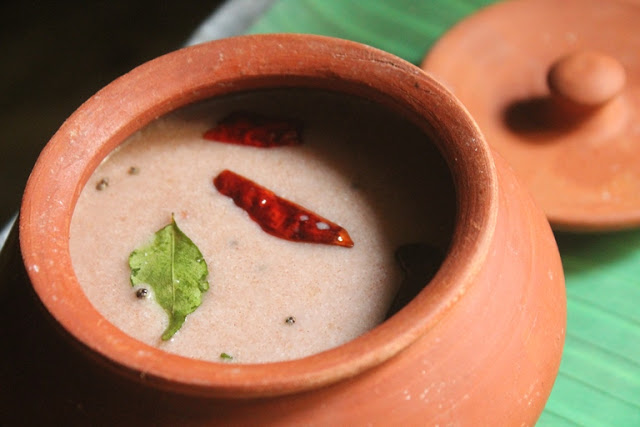 This is one dish which we make often for breakfast..I am not sure why i haven't posted it so far. Recently one of my viewer asked me to post this recipe. Immediately i made it and sharing it here..
Similar Recipes,
Ragi Malt
Ragi Ladoo
Ragi Puttu
Ragi Poori
Ragi Idiyappam
Ragi Dosa
Ragi Idli
Many More..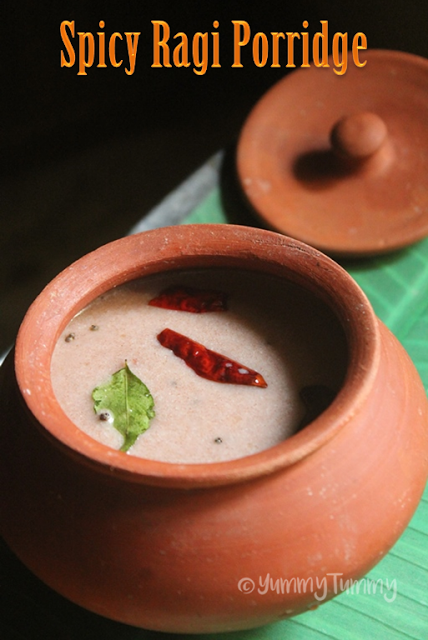 This is such a healthy and filling breakfast. Ragi is a great food when you are in diet. Even if you are not in diet, you can take this atleast once a week.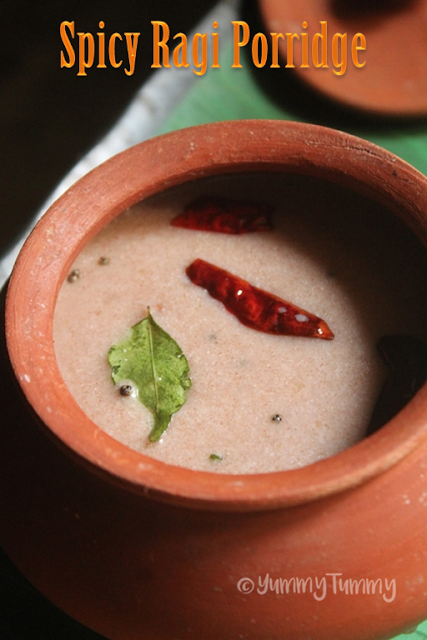 Hope you will give this a try and let me know how it turns out for you..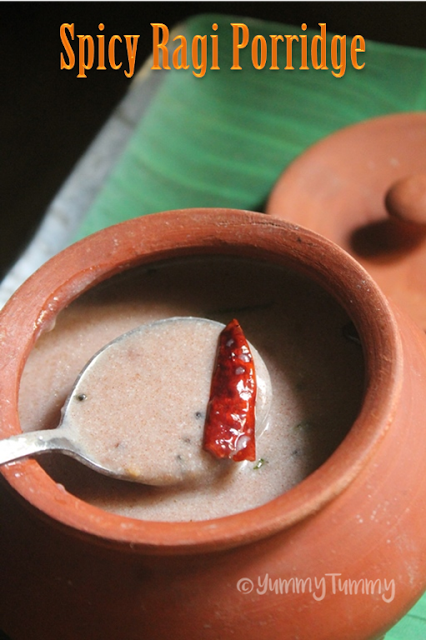 Preparation Time : 5 mins
Cooking time : 5 mins
Serves: 2 to 4


Ingredients:
Ragi Flour – 2 to 3 tblspn
Water – 1 cup
Buttermilk – 3/4 cup
Salt to taste


For Seasoning:
Oil – 1/2 tsp
Mustard Seeds / Kaduku – 1/2 tsp
Urad dal / Ulundu Paruppu – 1/2 tsp
Asafoetida / Hing / Kaya podi a pinch
Dry Red Chillies – 1 broken
Curry leaves a sprig
Method:
Take ragi flour and water in a sauce pan. Cook till it thickens and it is cooked. Set aside to cool completely.
Now take it in a bowl, add salt, water, buttermilk and whisk well.
Make seasoning by heating oil and crackling all the ingredients. Pour this into the ragi mix and mix well.
Serve.
Pictorial: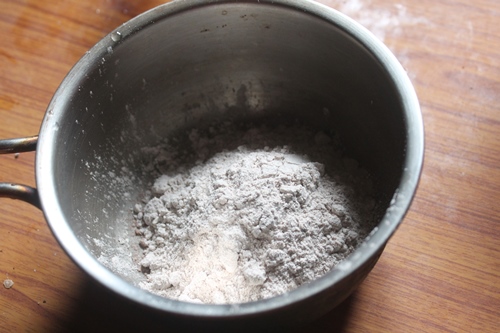 Take ragi in a sauce pan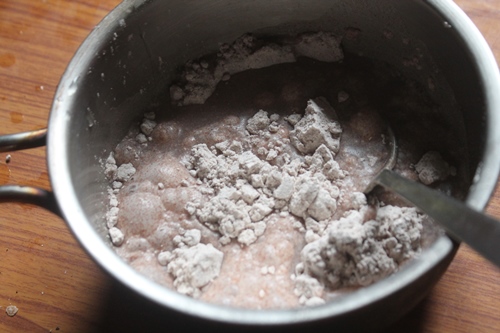 add water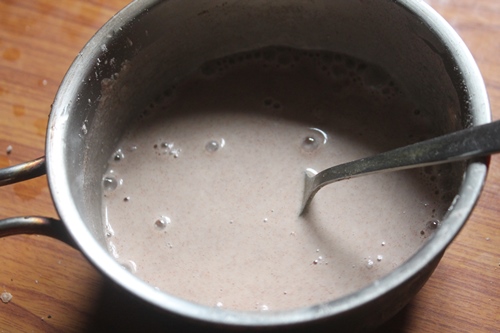 mix well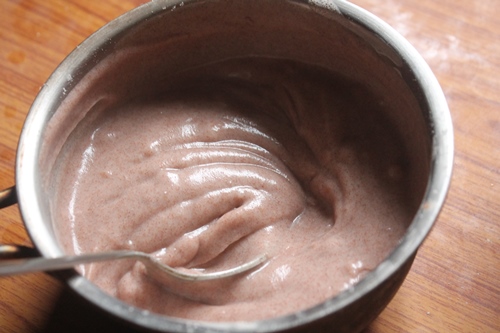 now cook this till it thickens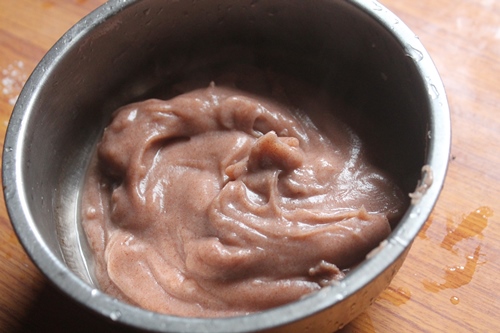 set aside to cool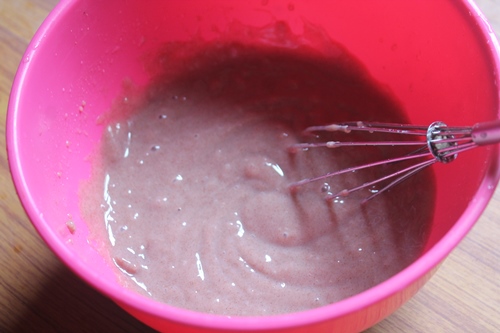 take it in a bowl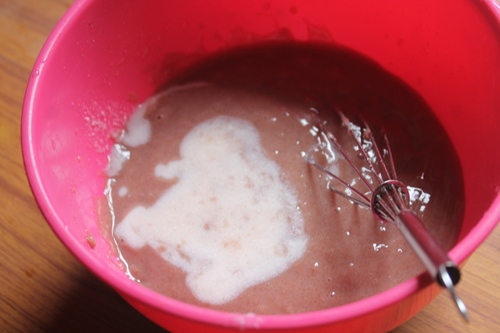 add buttermilk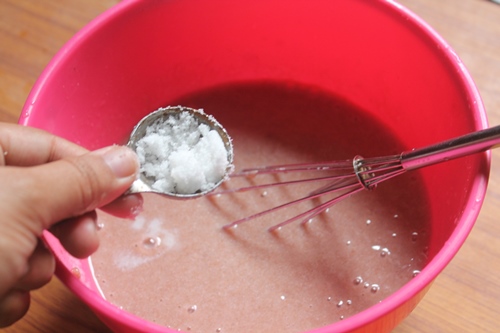 add salt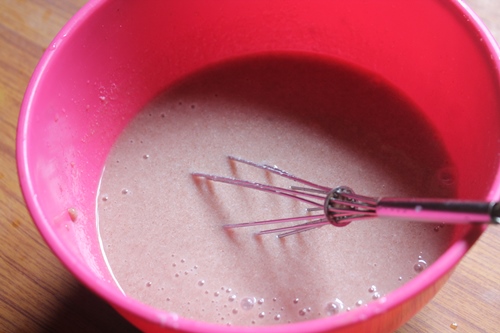 mix well..add water as needed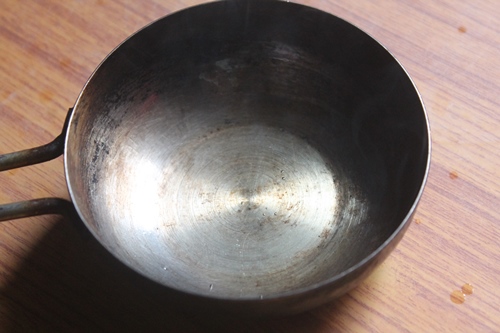 now make seasoning, heat oil in a pan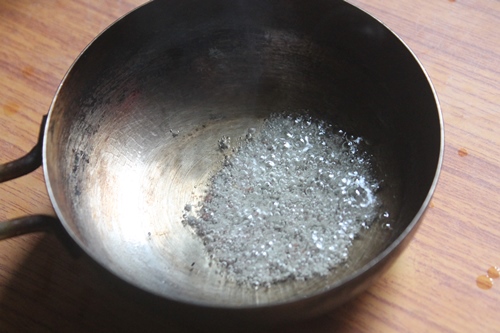 add mustard seeds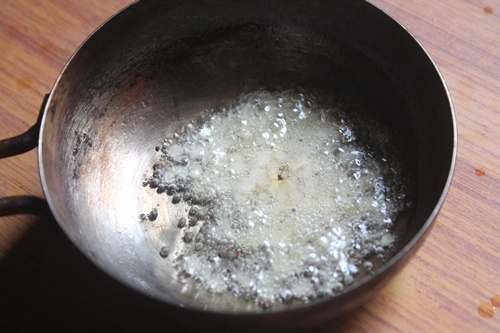 add urad dal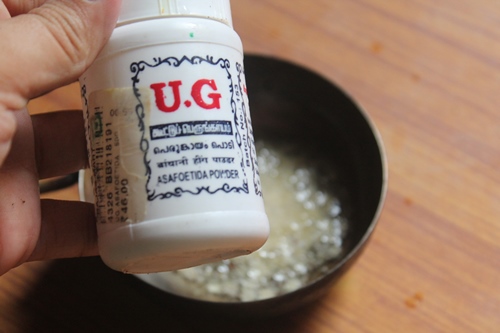 add asafoetida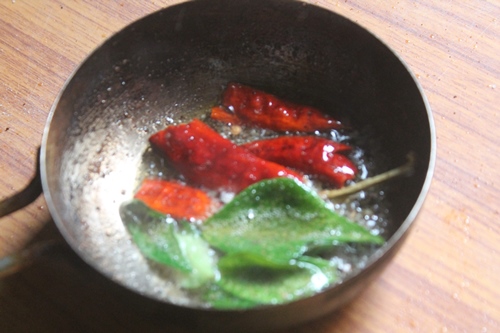 add dry red chilli and curry leaves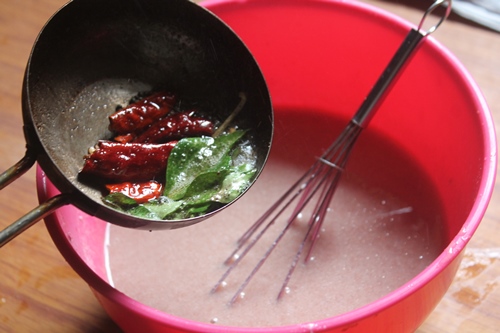 pour it in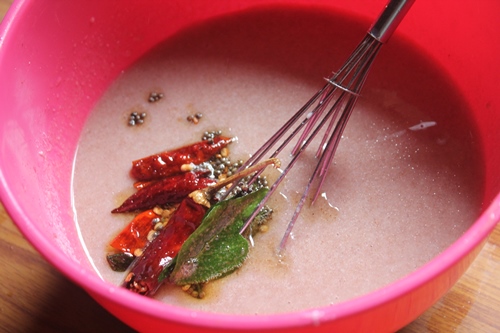 mix well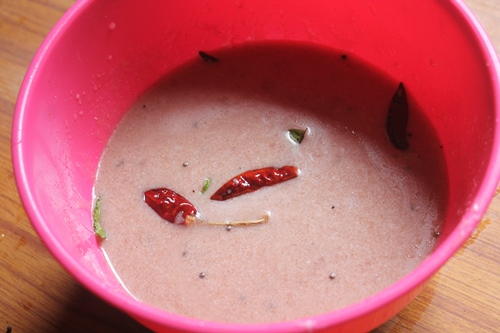 done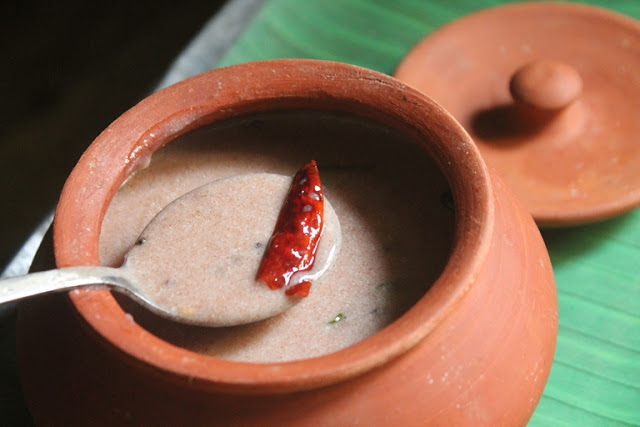 Serve
I am Aarthi, a happy homemaker, mom of two beautiful girls, married to my high school sweet heart. My goal is to teach people that cooking can be way more easier and joyful than they think. Yummy Tummy features recipes all over the world with step wise pictures which surely shows the ease of cooking.