"Easy Chicken Ramen Recipe made using a handful of ingredients. A Bowl full of hearty piping hot ramen is all you need on a cold rainy day"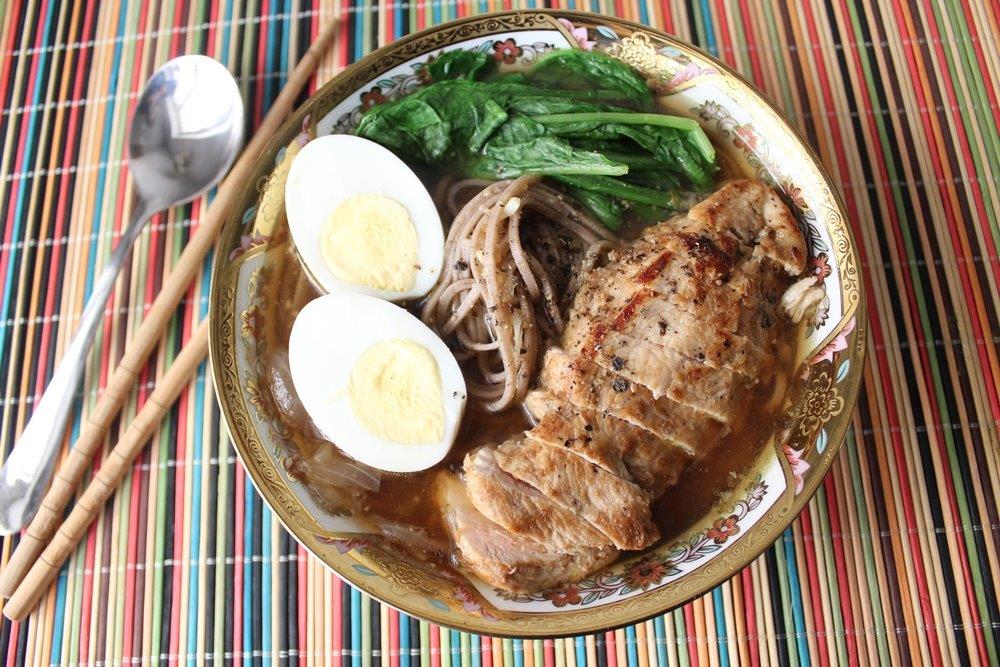 Pin
Chicken Ramen is a bowl of light chicken broth which is then poured over cooked noodles, spinach, seared chicken and boiled eggs.
(wiki)Ramen is a Japanese noodle soup. It consists of Chinese wheat noodles served in a meat or (occasionally) fish-based broth, often flavored with soy sauce or miso, and uses toppings such as sliced pork (chāshū), nori (dried seaweed), menma, and scallions. Nearly every region in Japan has its own variation of ramen, such as the tonkotsu (pork bone broth) ramen of Kyushu and the miso ramen of Hokkaido. Mazemen is a ramen dish that is not served in a soup, but rather with a sauce (such as tare), like noodles that are served with a sweet and sour sauce.
More Japanese Recipes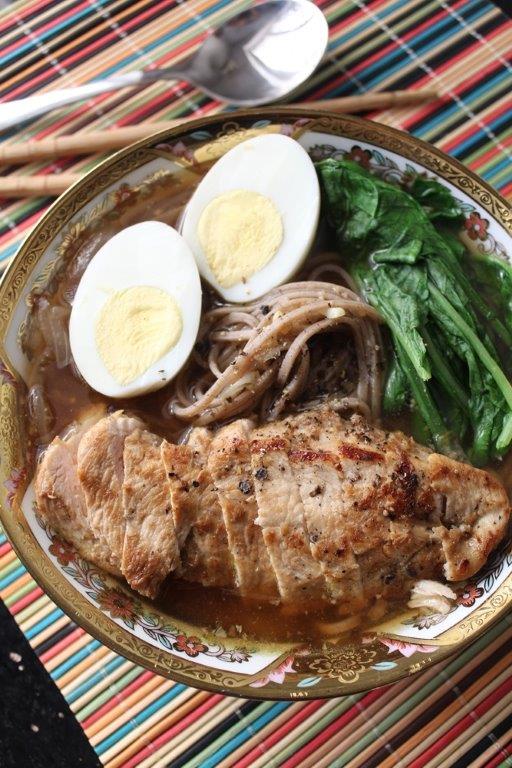 Pin
You can make this chicken ramen in a jiffy by following this tricks.
Use store bought chicken broth
Have boiled eggs on hand.
Use fresh noodles if you have that on hand. They cook faster.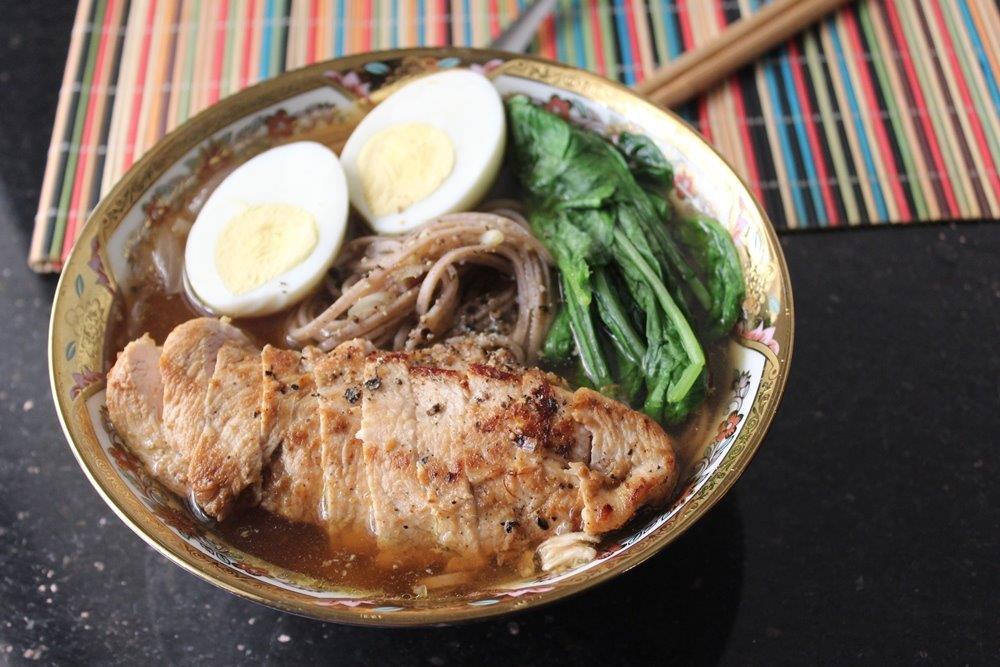 Pin
Chicken Ramen is soup taste so good. You can customize it as per your liking.
Variations you can make:
Add sliced mushrooms
Add blanched bok choy
You can top it with some fried chicken katsu.
You can use ready made ramen noodle cake, instead of soba noodles.
How you can make veg ramen soup
Add fried tofu cubes
Use vegetable stock instead of chicken stock.
Add sliced vegetables as you like.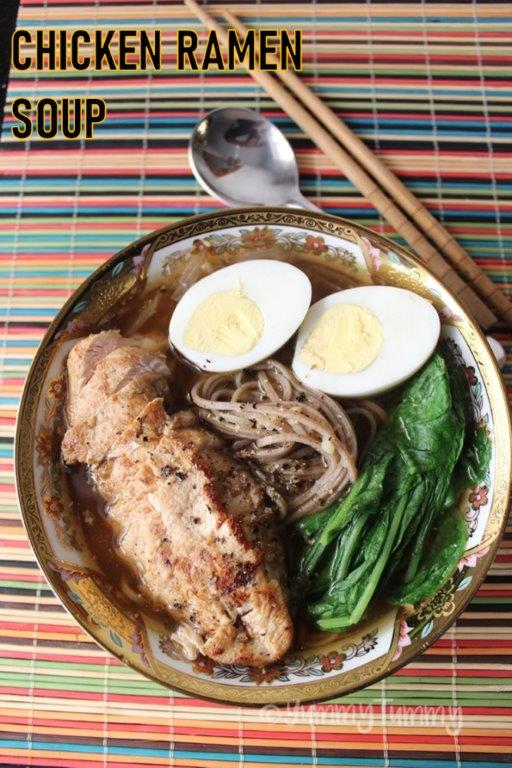 Pin
Hope you will give this a try and let me know how it turns out for you.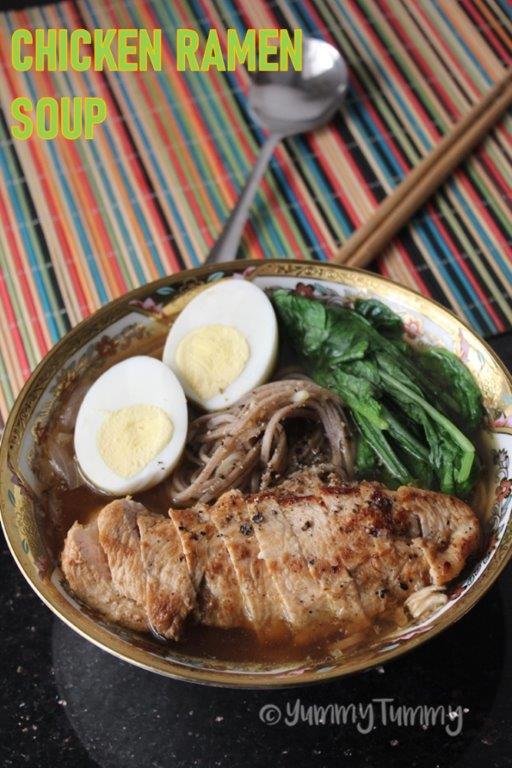 Pin
If you have any questions not covered in this post and if you need help, leave me a comment or mail me @[email protected] and I'll help as soon as I can.
Follow me on Instagram, Facebook, Pinterest ,Youtube and Twitter for more Yummy Tummy inspiration.
IF YOU MAKE THIS RECIPE OR ANYTHING FROM YUMMY TUMMY, MAKE SURE TO POST IT AND TAG ME SO I CAN SEE ALL OF YOUR CREATIONS!! #YUMMYTUMMYAARTHI AND @YUMMYTUMMYAARTHI ON INSTAGRAM!
📖 Recipe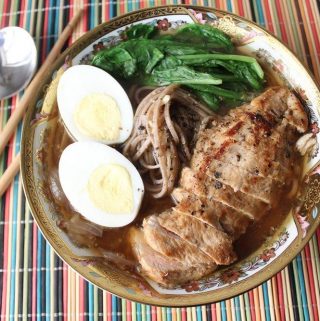 Chicken Ramen
Delicious piping hot chicken ramen is all your need on a cold rainy day. The broth is so flavourful and makes a wholesome meal.
Ingredients
Soba Noodles as needed

Spinach as needed

Boiled Eggs as needed

Black Pepper as needed
FOR CHICKEN:
Chicken Breast - 1 sliced in half

Soy Sauce as needed

Vinegar as needed

Ginger garlic paste - 1 tsp

Oil as needed
FOR CHICKEN BROTH:
Oil - 1 tsp

Onions or Spring Onions - 1 sliced

Mushrooms - 1 cup sliced

Ginger Garlic Paste - 1 tsp

Chicken Stock - 4 cups

Soy Sauce - as needed

Vinegar as needed
Instructions
Mix chicken, soy sauce, vinegar, ginger garlic paste in a bowl and set aside for 30 mins.

Heat oil in a pan. Place chicken and cook for 2 to 3 mins till golden.Flip over and cook.

Remove and set aside for 5 mins then slice them.

Now heat oil in a pot, Add in onions, ginger garlic paste and saute for 2 mins.

Add in mushrooms and mix well.

Pour in stock, soy sauce. vinegar and mix well. Bring it to a boil.

Now cook some noodles and blanch spinach in boiling water.

Take a bowl, spoon in some noodles. Pour over the broth.

Top with chicken, spinach and eggs.

Season with pepper.

Serve hot.
Video
Chicken Ramen with Step by Step Pictures
1)Take all your ingredients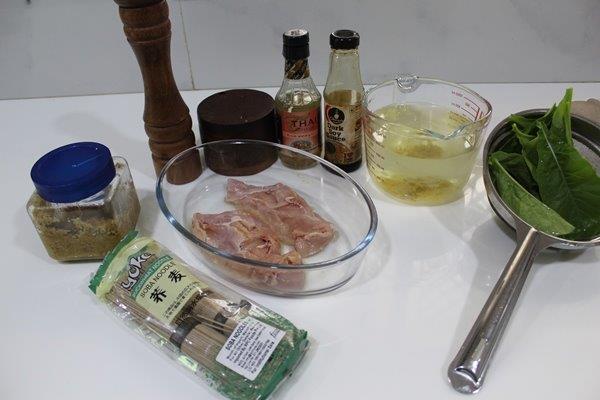 Pin
2)Add in chicken breast in a bowl. I sliced up a chicken breast in the middle.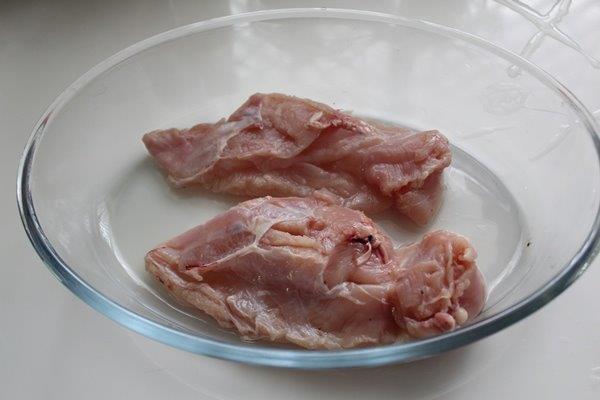 Pin
3)Season the chicken with soy sauce and ginger garlic paste.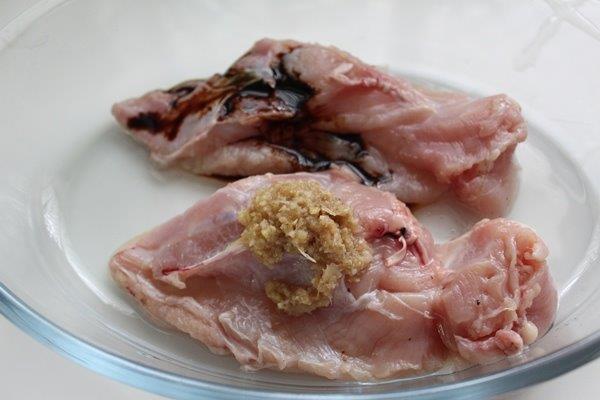 Pin
4)Add in some vinegar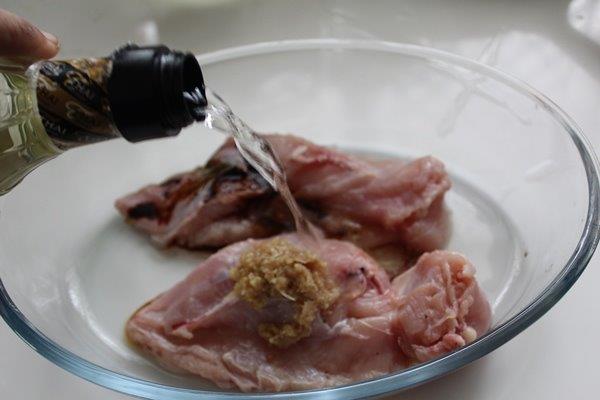 Pin
5) Mix well and set aside for 30 mins.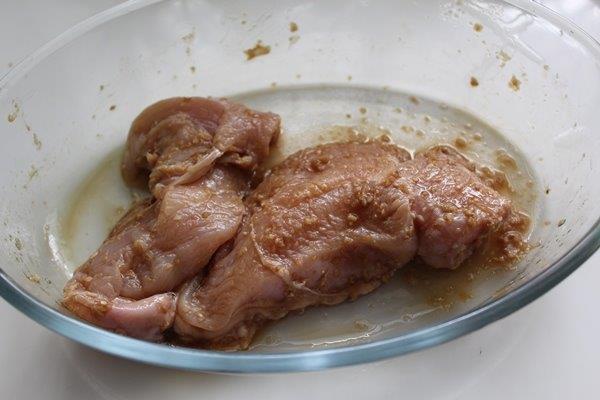 Pin
6)Heat a cast iron pan with little oil.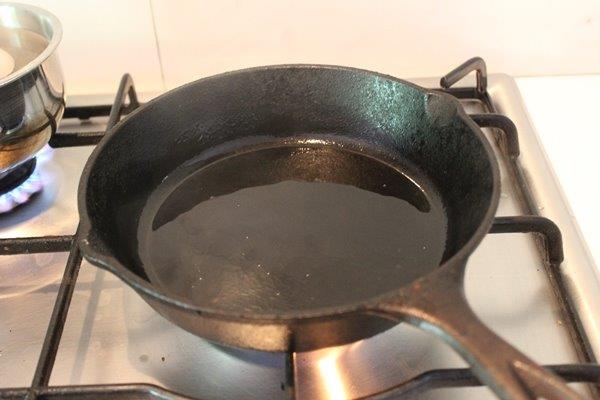 Pin
7)Place chicken in and cook for 2 to 3 mins till chicken is cooked on one side.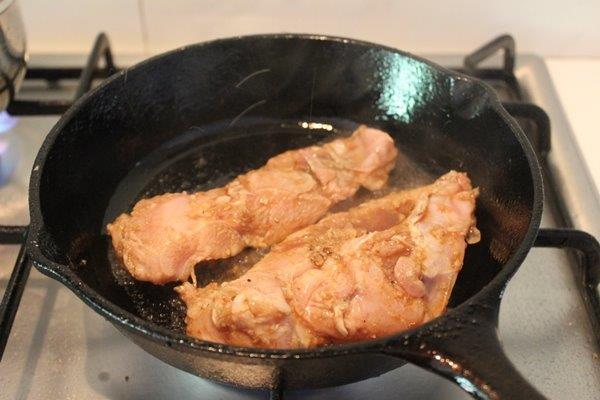 Pin
8)Flip over and cook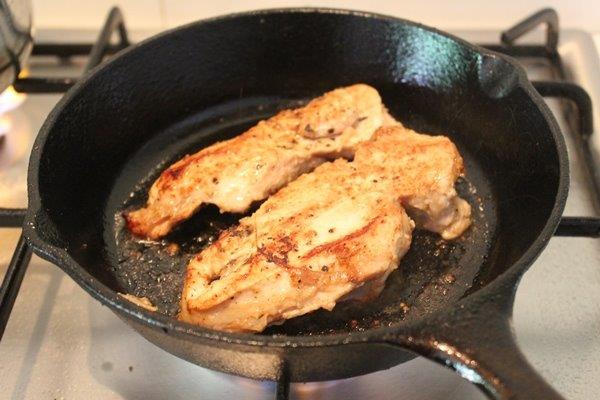 Pin
9)Take your chicken stock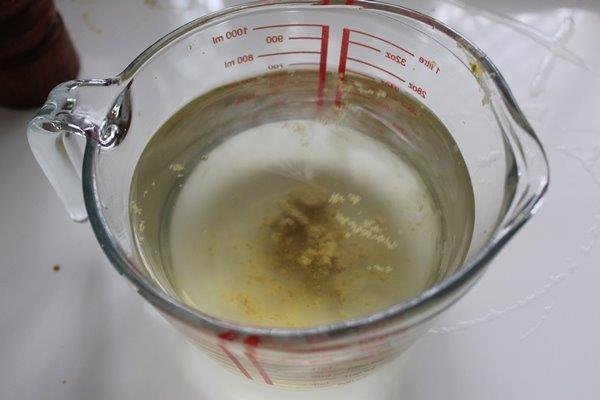 Pin
10)Add little soy sauce.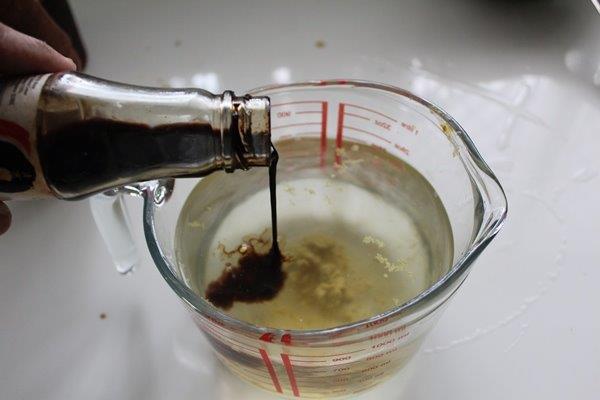 Pin
11)Add a touch of vinegar.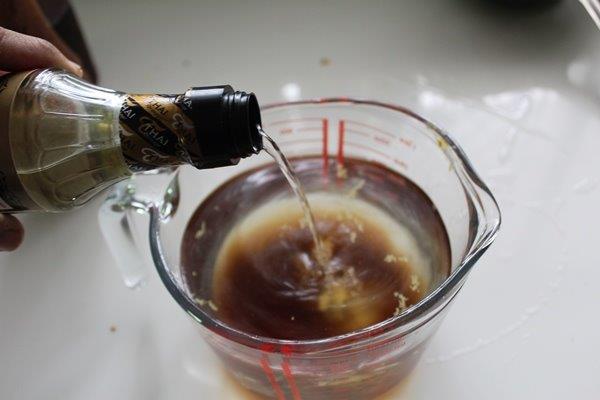 Pin
12)Mix well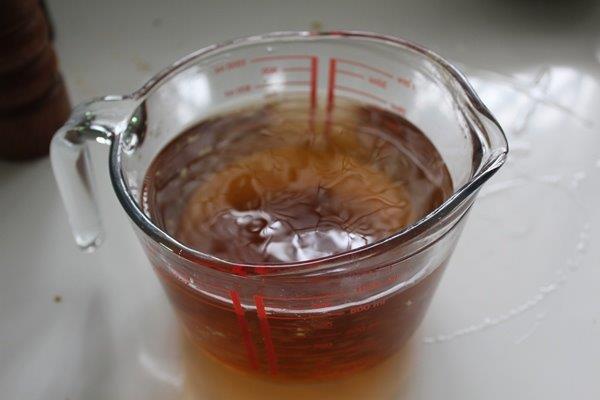 Pin
13)Heat a touch of oil in a pan.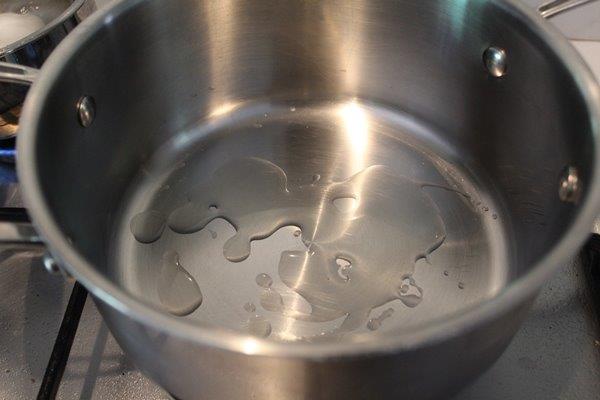 Pin
14)Add in sliced onions,.
Pin
15)Add in ginger garlic paste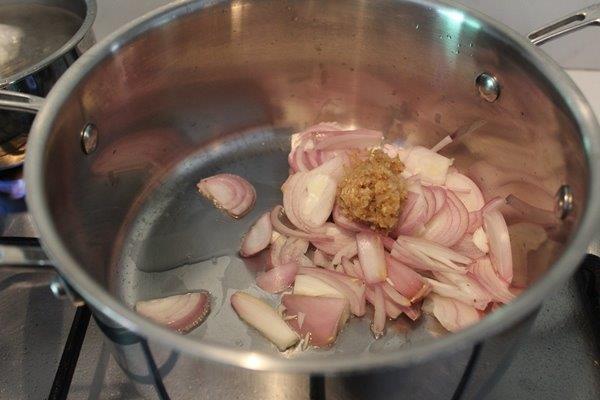 Pin
16)Mix well.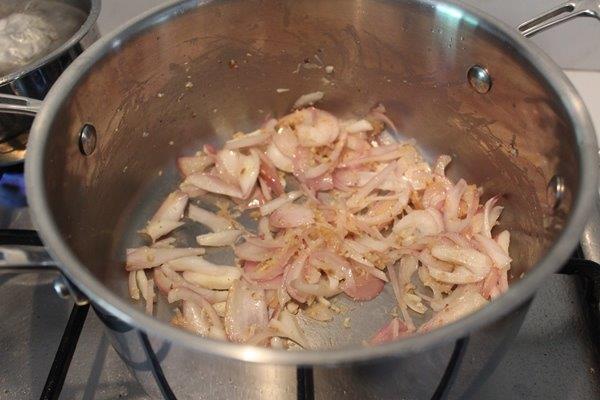 Pin
17)Add in chicken stock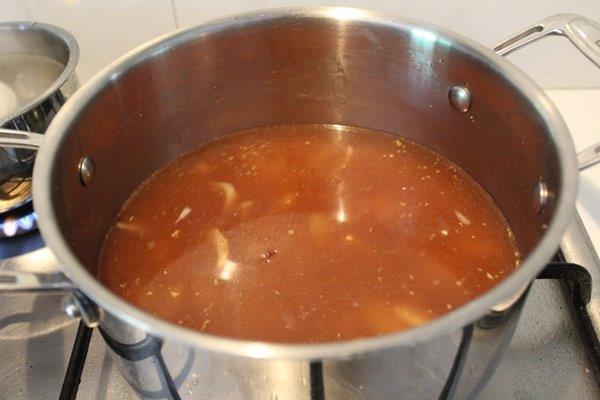 Pin
18)Now bring water to a boil, add salt.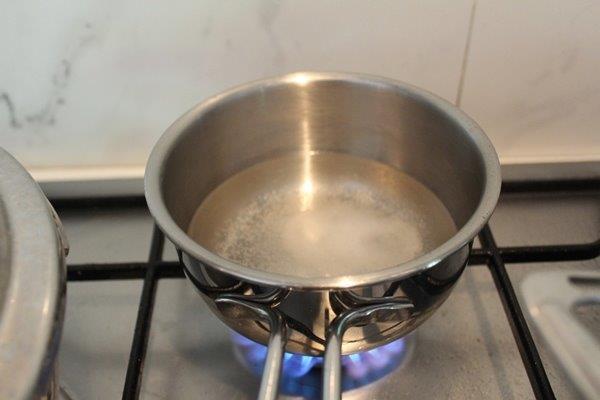 Pin
19)Blanch your spinach.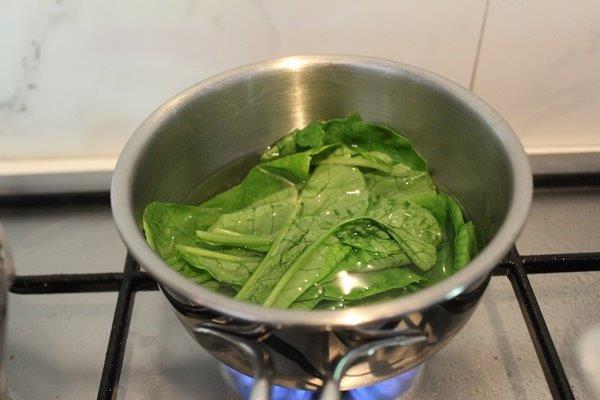 Pin
20)Cook your noodles and drain.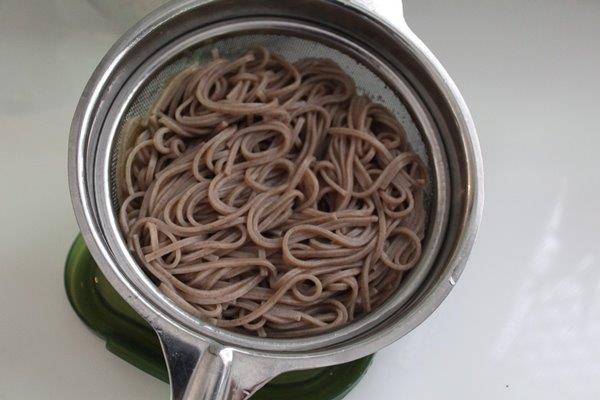 Pin
21)Take a serving bowl. Plate some noodles.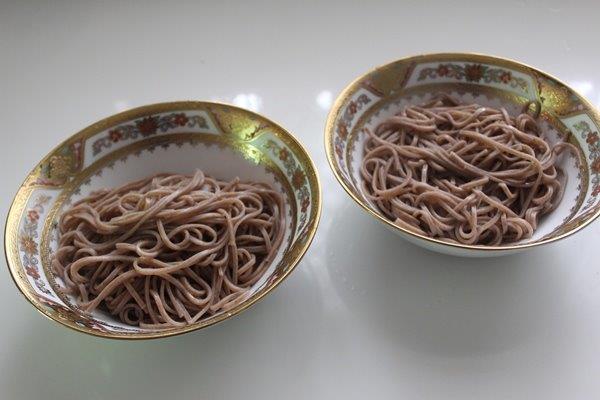 Pin
22)I used soba noodles.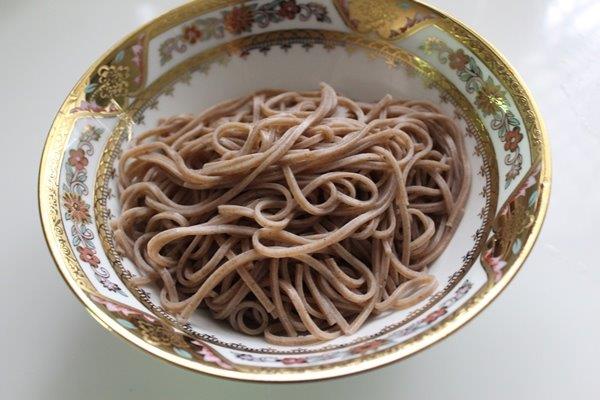 Pin
23)Pour in broth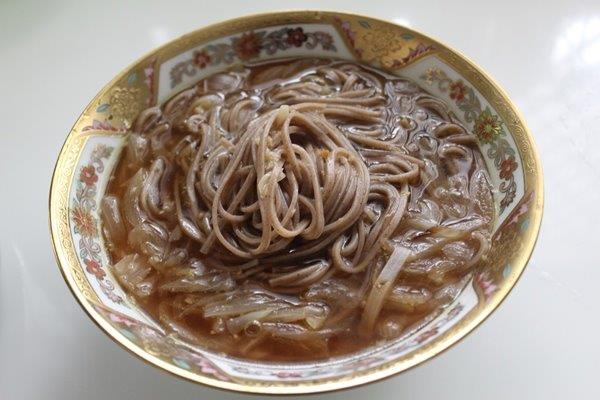 Pin
24)Top with blanched spinach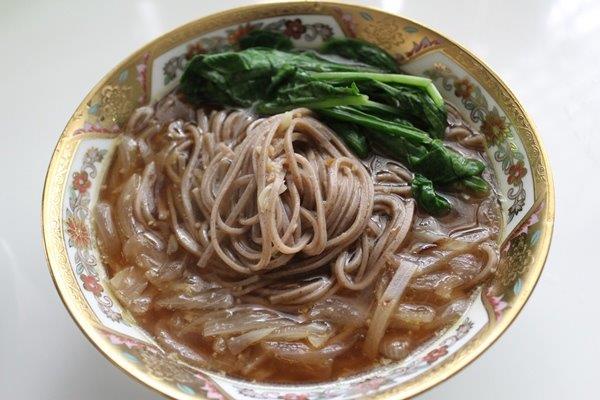 Pin
25)Top with chicken.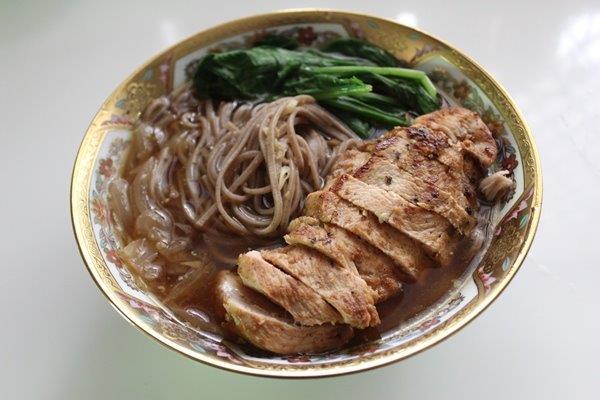 Pin
26)Top with boiled eggs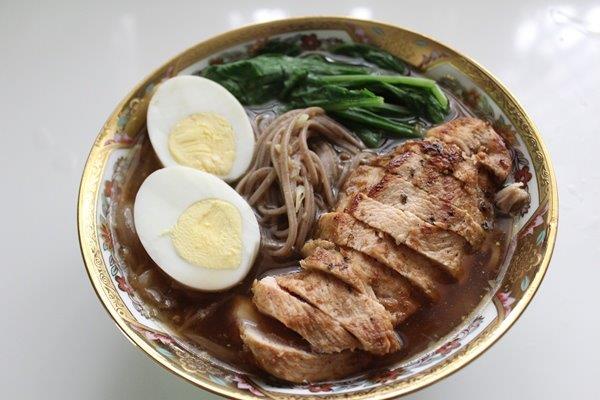 Pin
27)Season with pepper.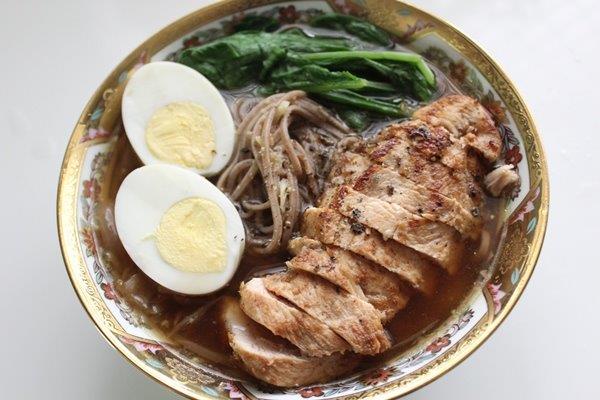 Pin
28)Serve.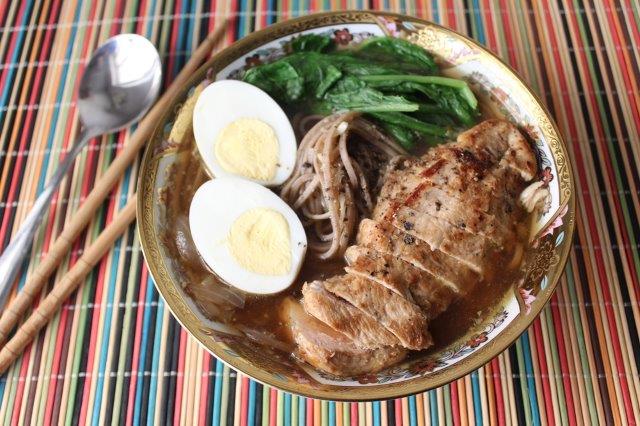 Pin
Related Recipes