"Grilled Chicken Salad, filled with tomatoes, apples, peppers and topped with a creamy mayonnaise dressing Yum"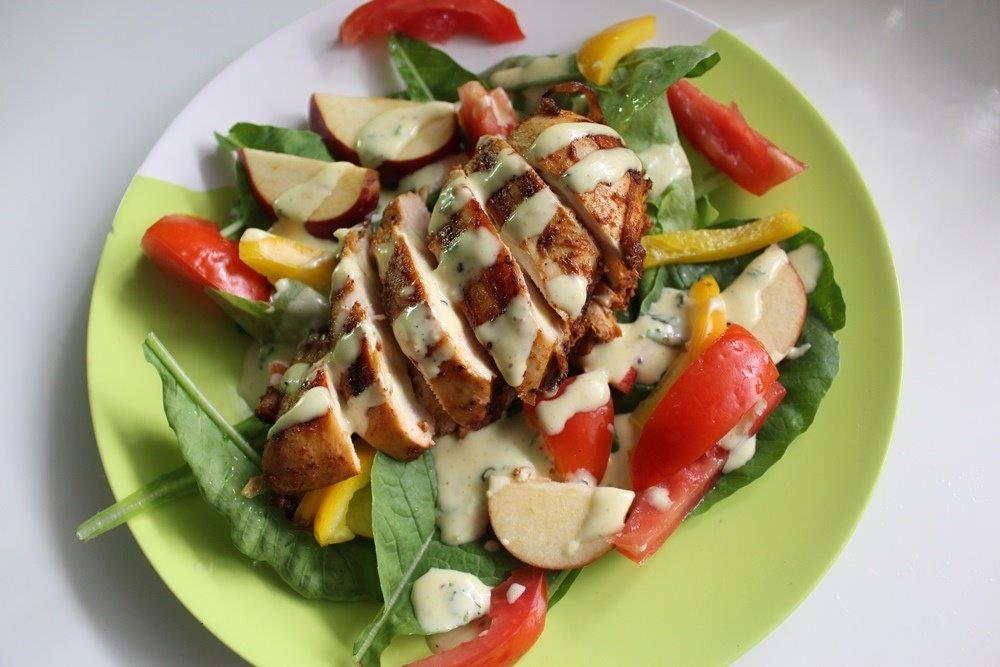 Pin
I love salads, whenever i feel like not having a meal. All i prefer is having a bowl of salad. You can make salad whatever way you like. This one is my favorite since it has honey mustard garlic dressing. I love it so much.
Moreover making grilled chicken can be a bit tricky. But if you follow my instructions you will get perfect grilled chicken all the time.
I used my home grown baby spinach and lettuce for this salad which made me even more happy.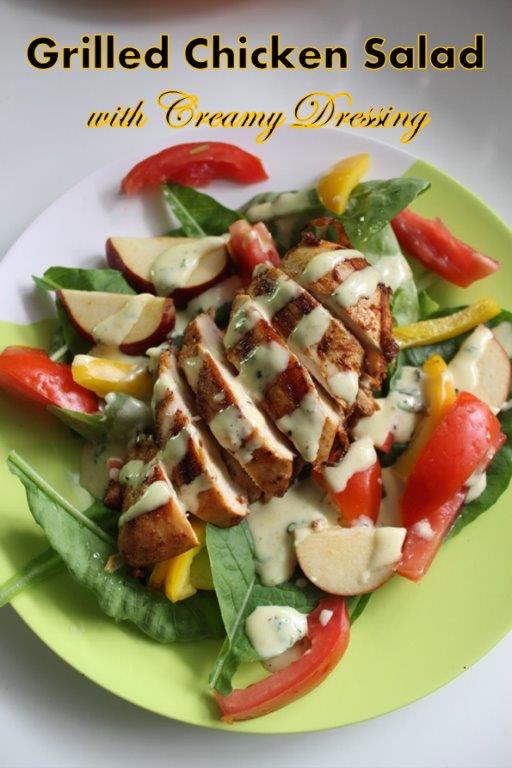 Pin
How do you grill chicken without drying it out?
You can brine the chicken for 4 to 5 hours to keep the chicken moist. Recipe below.
Flatten the chicken breast so it even thickness. Even thickness means it will cook evenly and in faster time so it doesn't dries out.
Cook in high temp for shorter time so it doesn't dries out.
Marinate the chicken overnight or at least 2 hours for best flavour.
How to Brine Chicken?
Bring water to a boil, add equal part of salt and sugar. Nearly ½ cup salt and ½ cup sugar for every kg of chicken.
Stir until the sugar and salt have dissolved, then allow the brine to cool to room temperature.
To use, place chicken in the brine, cover, and refrigerate two hours for skinless breasts, 4 hours for bone-in pieces, and 4 hours to overnight for whole chickens.
Drain and pat the chicken dry before cooking.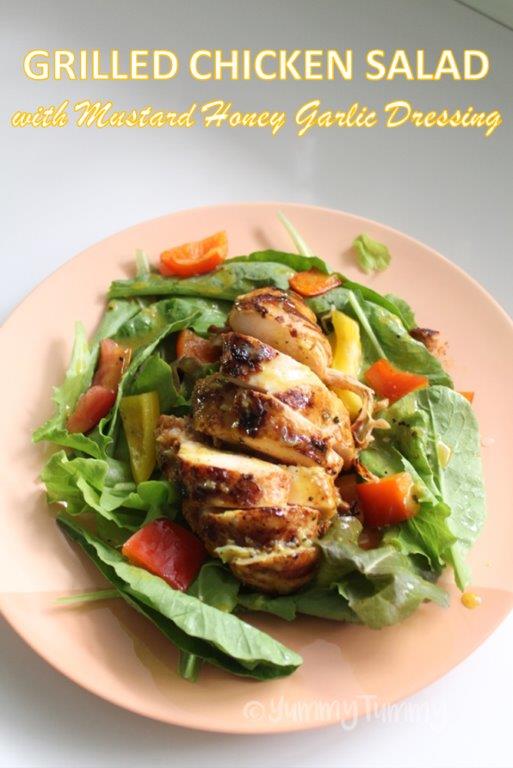 Pin
You will love my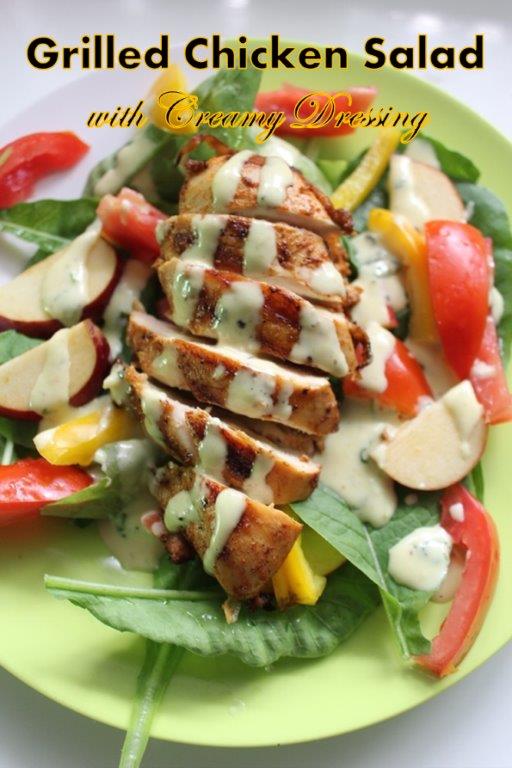 Pin
Hope you will give this a try and let me know how it turns out for you.
If you have any questions not covered in this post and if you need help, leave me a comment or mail me @[email protected] and I'll help as soon as I can.
Follow me on Instagram, Facebook, Pinterest ,Youtube and Twitter for more Yummy Tummy inspiration.
IF YOU MAKE THIS RECIPE OR ANYTHING FROM YUMMY TUMMY, MAKE SURE TO POST IT AND TAG ME SO I CAN SEE ALL OF YOUR CREATIONS!! #YUMMYTUMMYAARTHI AND @YUMMYTUMMYAARTHI ON INSTAGRAM!
📖 Recipe Card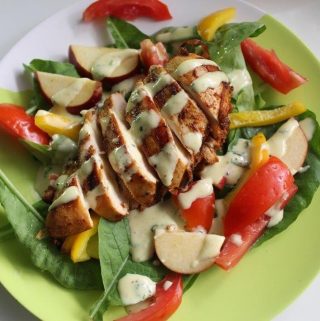 Grilled Chicken Salad with Creamy Dressing
Delicious spicy grilled chicken salad with a tangy sweet mustard, honey garlic creamy dressing.
Print
Pin
Rate
Ingredients
Chicken Breast - 3

Ginger Garlic Paste - 2 tblsp

Lemon Juice / Vinegar - 2 tblsp

Chilli Powder - 2 tsp

Cumin Powder - 2 tsp

Salt to taste
FOR DRESSING:
Garlic - 3 cloves grated

Mustard Sauce - 1 tblsp

Honey - 2 tblsp

Mayonnaise - ¼ cup

Milk - 2 to.3 tblsp

Salt to taste

Black Pepper to taste

Parsley - 1 tblsp chopped finely
FOR SALAD:
Lettuce as needed

Tomato - 1 deseeded and cubed

Capsicum / Bell Pepper - 1 cubed

Baby Spinach as needed

Apples sliced as needed
Instructions
Take chicken and add all ingredients and mix well. Set aside for 15 mins.

Mix all salad dressing together. Set aside.

Heat a grill pan till smoking. Brush oil over the pan using a paper towel.

Place chicken on the grill pan and cook on medium high heat and cook for 5 to 6 mins, flip over and cook on other side and cook for 4 to 5 mins.

Remove and set aside for 5 mins. Slice and set aside.

Take a serving plate, place lettuce, baby spinach, tomatoes, apples, peppers and chicken. Pour over dressing and enjoy.
Video
Notes
1)The grilled chicken can be made a day ahead and stored in fridge.
2)You can make the dressing in advance and store in fridge.
3)Dressing stays good for over a week in fridge when stored in a air tight container.
4)You can add whatever topping you like.
Join us on Facebook
Follow us on Facebook
Share by Email
Share on Facebook
Grilled chicken salad with step by step pictures
1)Take chicken breast in a bowl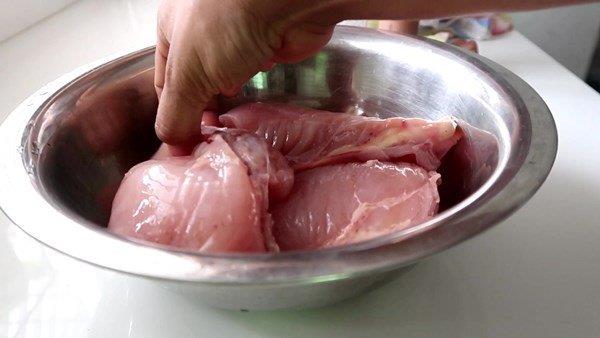 Pin
2)Add in ginger garlic paste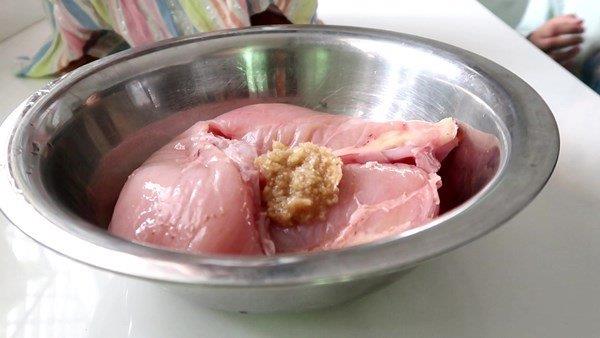 Pin
3)Add in pepper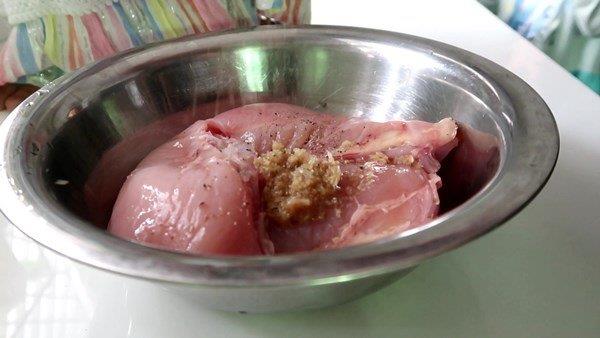 Pin
4)Add in lemon juice or vinegar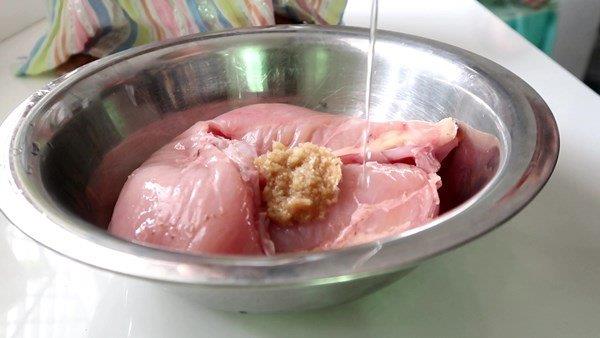 Pin
5)Add in chilli powder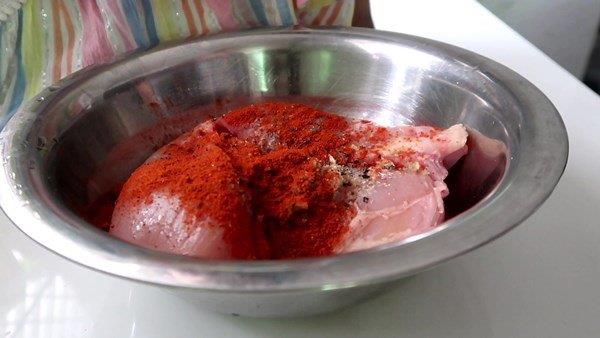 Pin
6)Add in cumin powder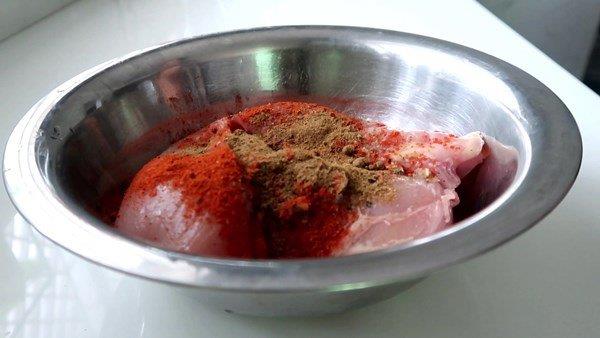 Pin
7)Add in salt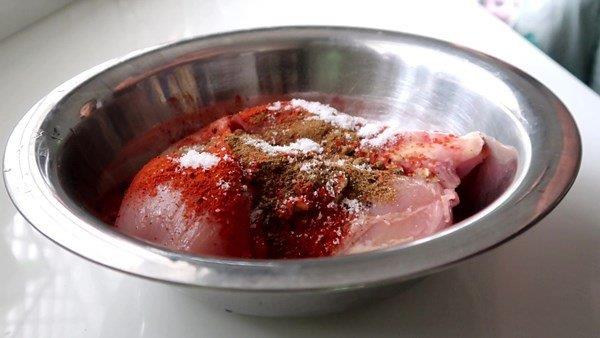 Pin
8)Mix well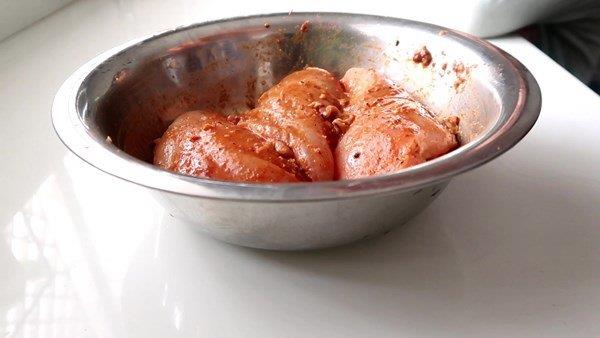 Pin
9)Apply some oil on paper towel and brush over the grill pan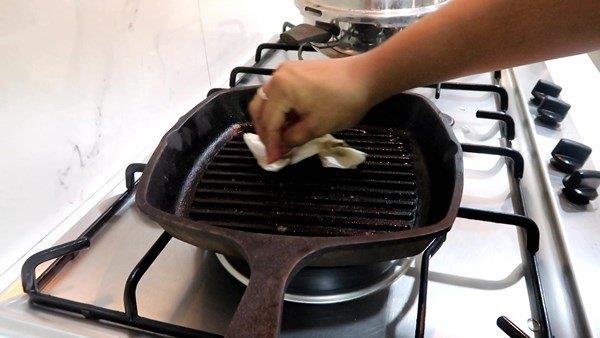 Pin
10)Place chicken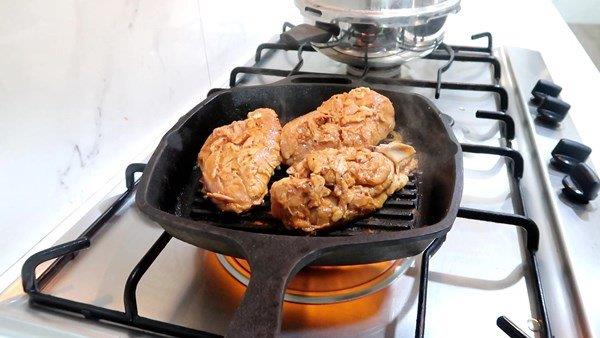 Pin
11)Once cooked flip over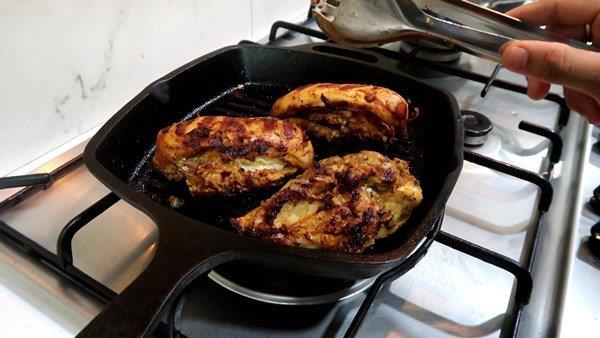 Pin
12)Slice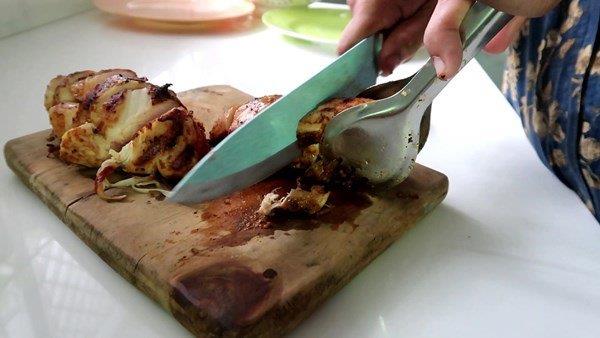 Pin
13)Grilled chicken is done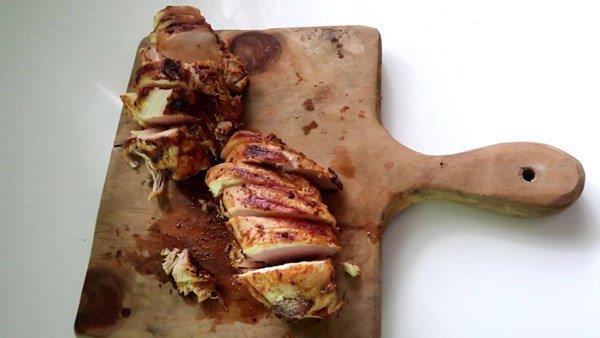 Pin
14)Now make dressing. Take garlic and grate it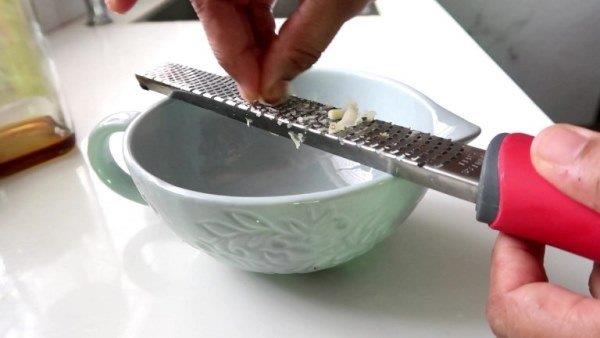 Pin
15)Add in honey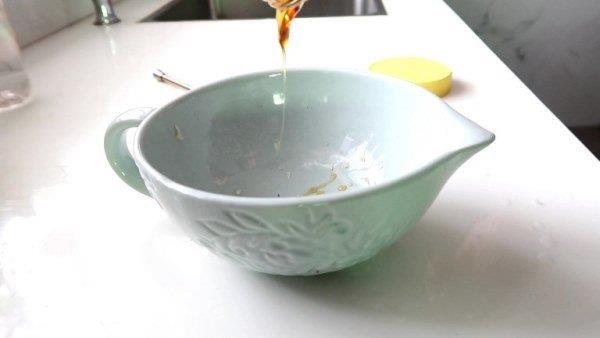 Pin
16)Add in mustard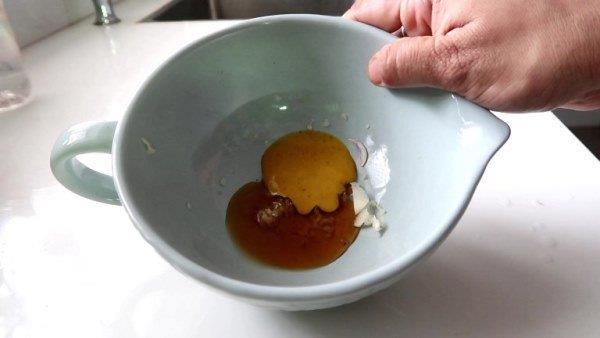 Pin
17)Add in mayonnaise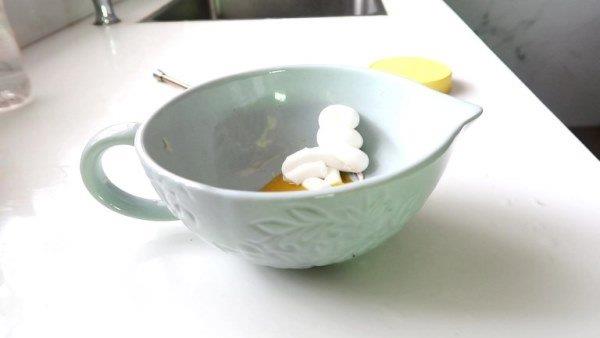 Pin
18)Add in vinegar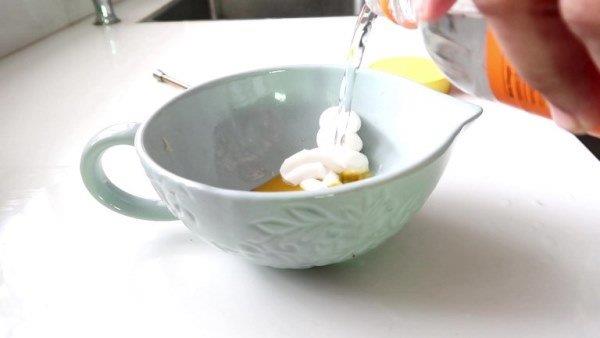 Pin
19)Season with salt and pepper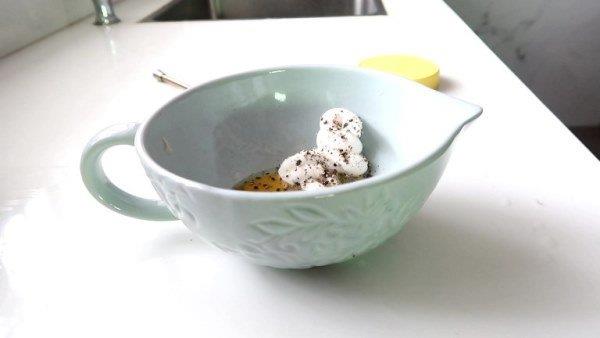 Pin
20)Mix well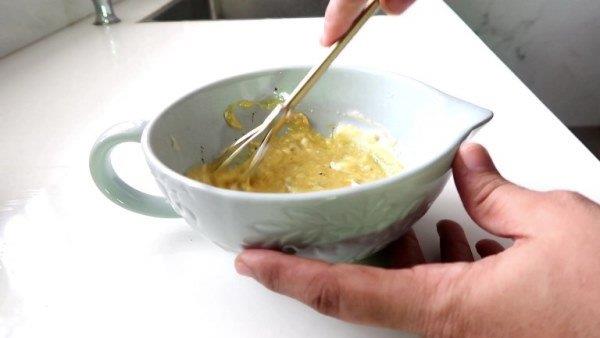 Pin
21)Add in milk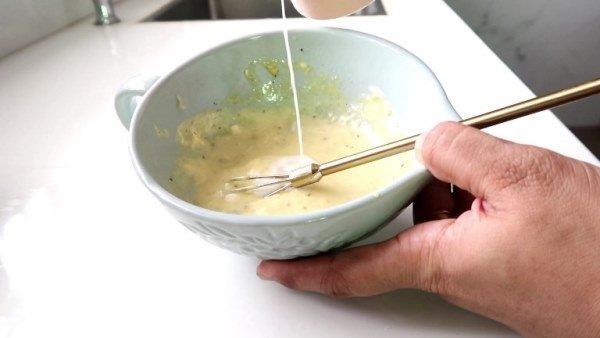 Pin
22)Add in parsley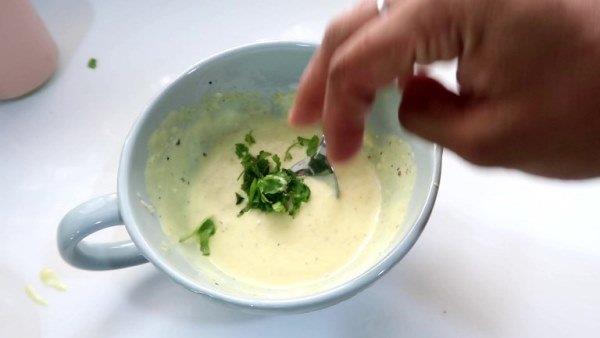 Pin
23)Mix well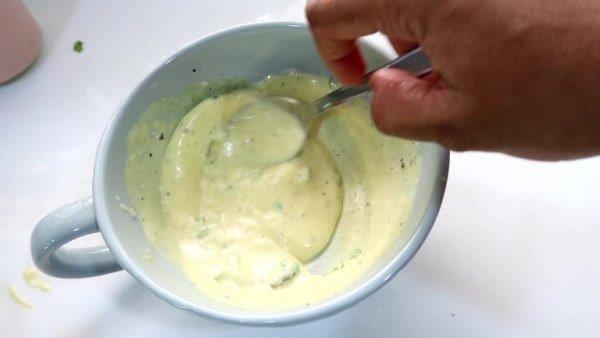 Pin
24)Plate some lettuce and baby spinach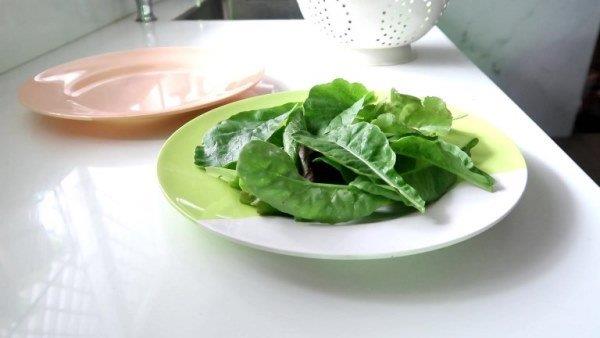 Pin
24)Add tomatoes, peppers and apples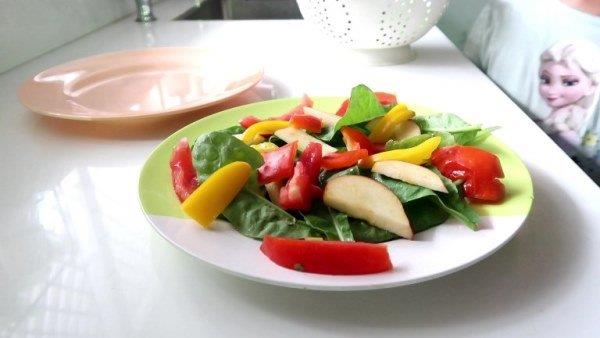 Pin
25)Add in grilled chicken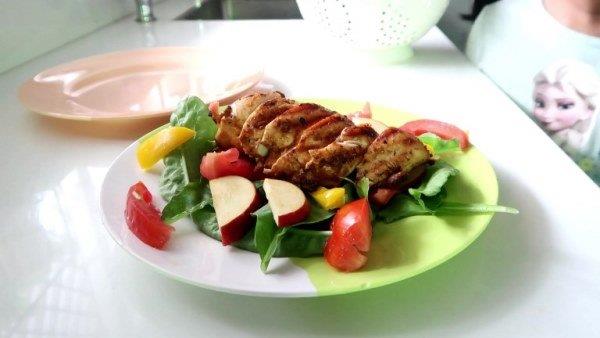 Pin
26)Spoon dressing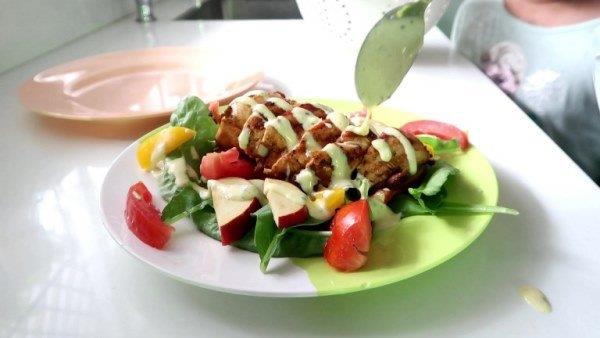 Pin
27)Serve
Pin
Related Recipes