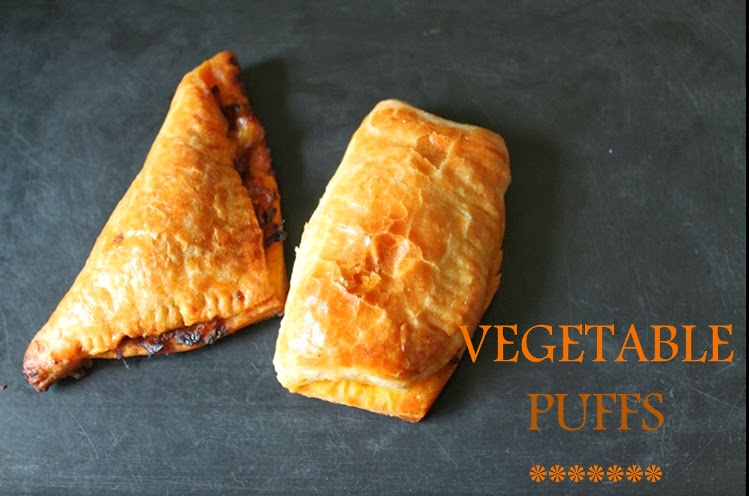 My long time mission came to an end, i successfully made puffs. Look at the pictures it looks promising right. I have made puff pastry before but it was a complete failure and a butter was leaking all the place and it was a complete mess. From that day onwards i stayed away from puff pastry for a while. But after watching so many videos and refering so many website, i got a little confident. But when many of my viewers requested me to post this, i got the complete confidence and got into action.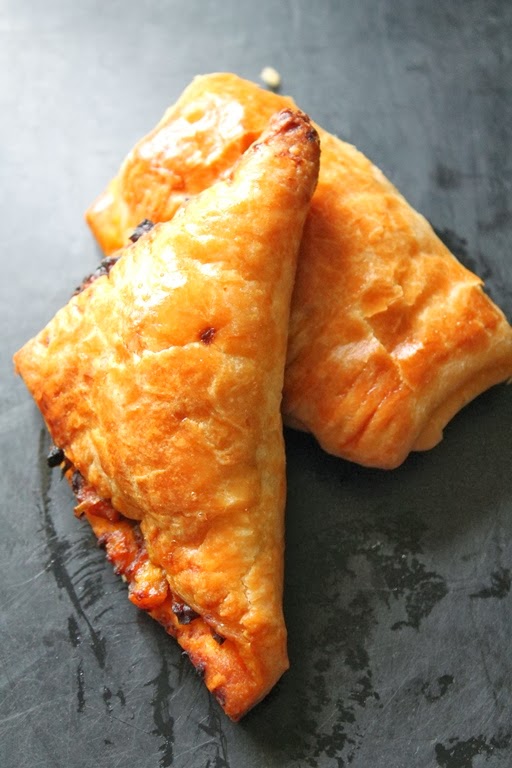 I took a recipe, followed it to the end and the result was amazing. So i decided to share it with you all. Check out the puff pastry sheet recipe before you check this. The cool thing about this is you could do what ever filling you like in this, the flakyness make it taste great. I have a recipe for chocolate crossaint and jam tart made with this. I will post the recipe soon. So try this and out and let me know how it turned out.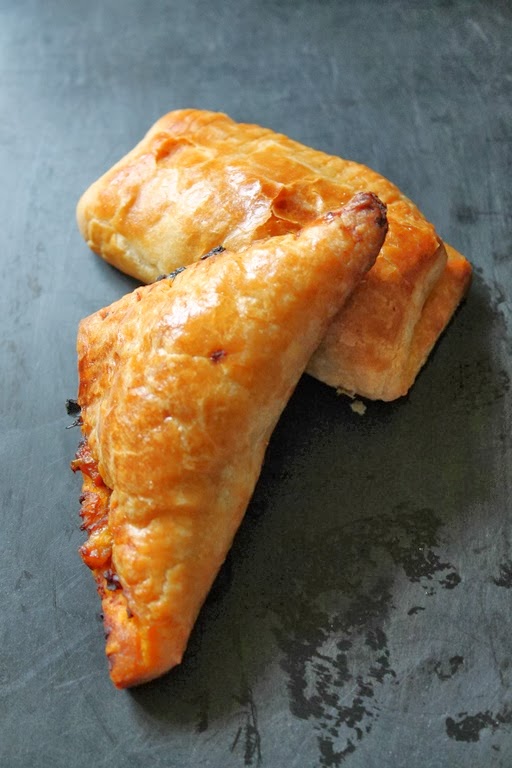 Preparation Time: 35 to 40 mins
Baking Time : 30 mins
Makes 10 puffs


Ingredients:
Puff Pastry Sheets – 10 squares
Egg – 1 for egg wash


For Filling:
Oil – 2 tblspn
Onion – 1 medium size sliced
Tomatoes – 1 large chopped finely
Carrot – 1 medium size chopped
Cabbage – 1.5 cup finely shredded
Potatoes – 2 medium size boiled and cubed
Chilli powder – 1 tsp
Garam Masala Powder – 1 tsp
Turmeric Powder / Manjal Podi – 1/2 tsp
Salt to taste
Sugar – 1 tsp
Soya Sauce – 2 tsp
Tomato ketchup – 1 tblspn


Method:
Preheat oven to 220 Degree C.
Heat oil in a kadai. Add in onions, salt and sugar. Saute for 2 mins till it turn light golden.
Now add in tomatoes and saute for 5 mins till the tomatoes turn mushy.
Add in spice powders and mix well. Now add in all the veggies except potatoes. Mix well with the masala.
Pour a splash of water and cover the kadai. Cook for 10 mins till the veggies are tender.
Add in soy sauce and tomato ketchup and mix well.
Now add in boiled potatoes and mix well. Allow the mixture to cool down.
Take the puff pastry square infront of you. Spread it a little if it is thick.
Spoon some filling on the center and fold it over. Use a fork to press the edges.
Now arrange them in a baking tray. Once you are done with everything, crack open a egg, beat it slightly and brush this over all the puffs..
Bake it in a preheated oven for 25 to 30 mins till the top is golden, i turn the tray half way through for even colouring.
Remove the tray from oven and let it cool.
Now serve with ketchup,


Pictorial: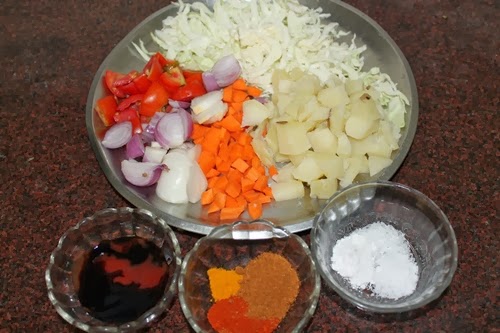 Take all your ingredients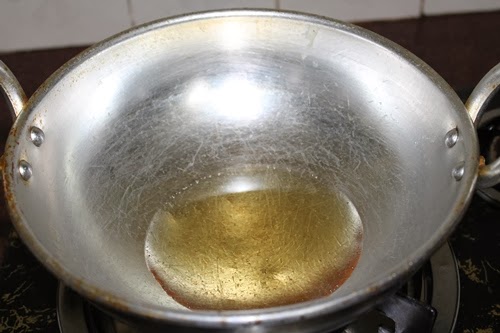 Heat oil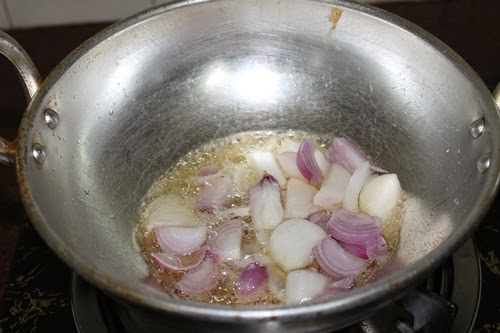 Add in onions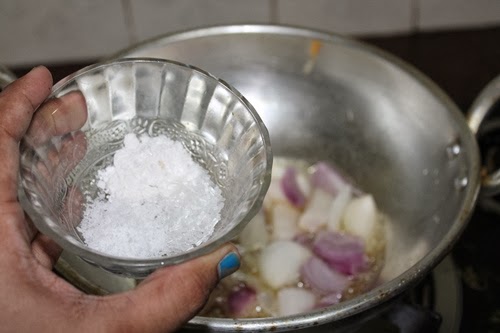 Add some salt and sugar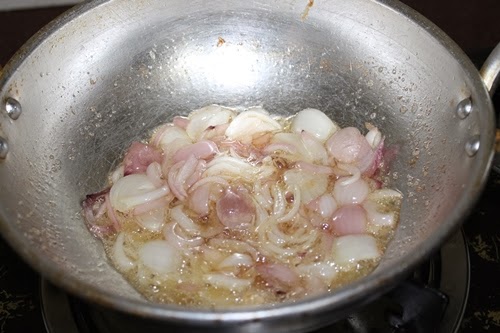 saute for few more mins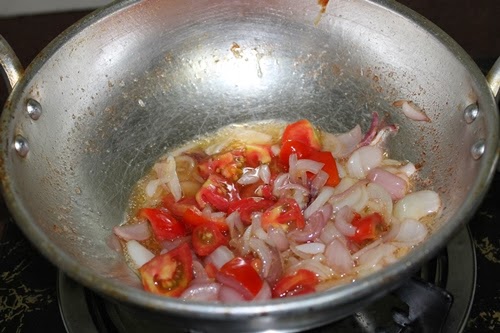 Add in tomatoes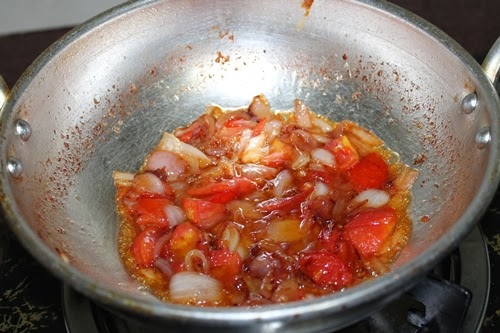 Cook till mushy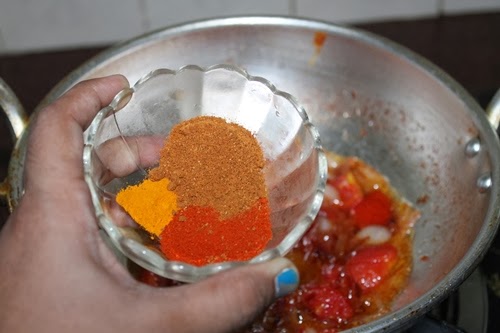 Add in spice powders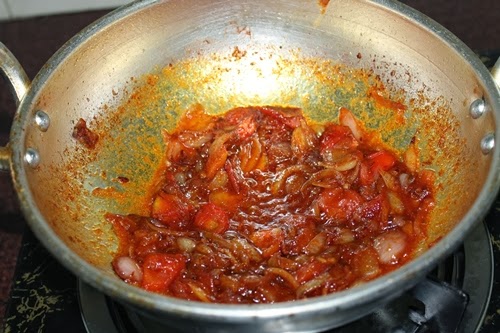 Mix well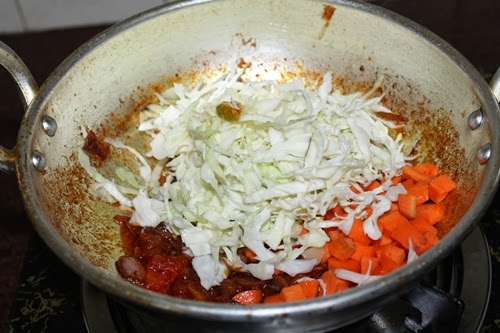 Add in veggies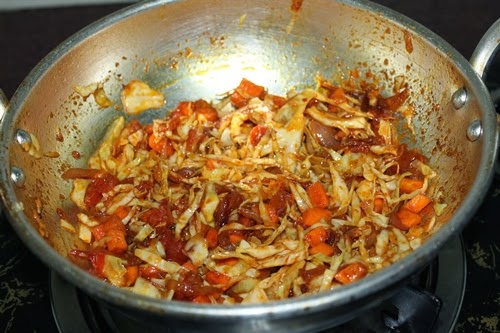 mix well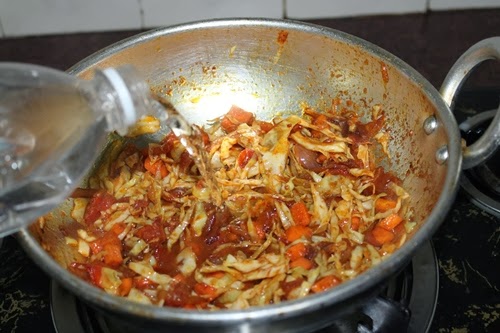 pour some water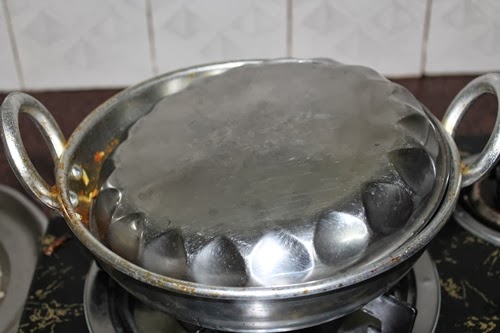 cover and cook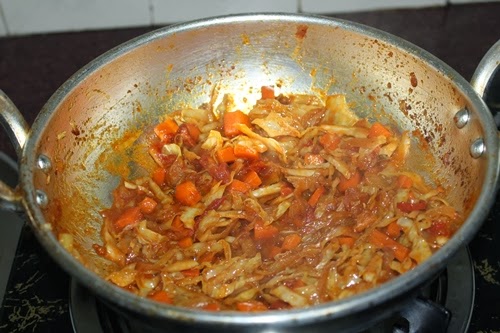 Cook till veggies are done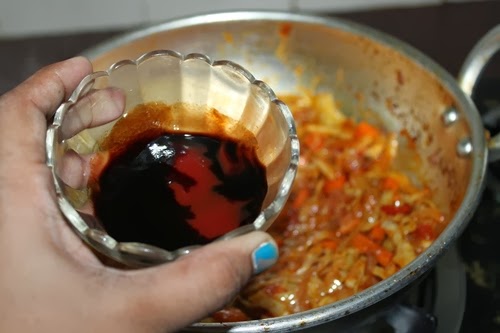 Add in soy and tomato sauce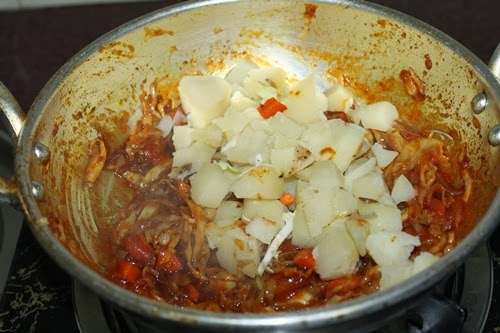 Add in boiled potatoes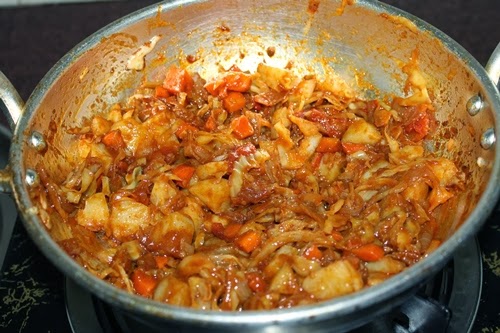 mix well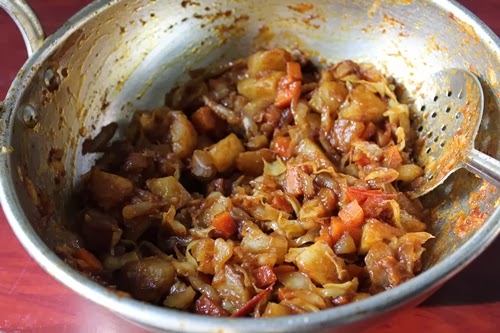 filling done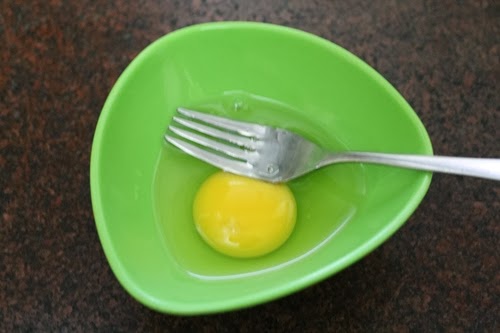 crack an egg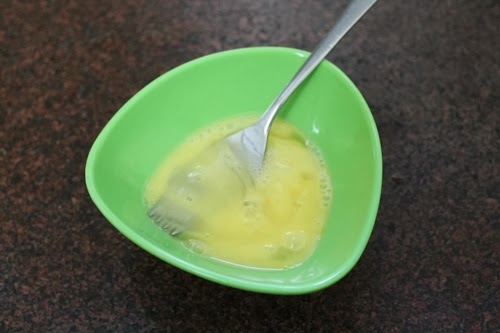 beat slightly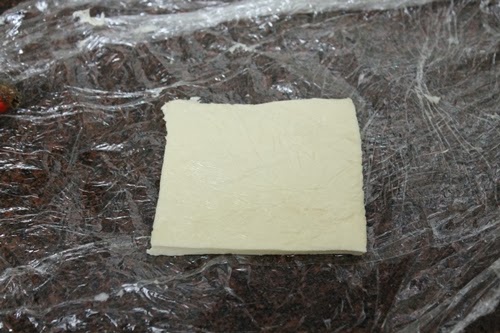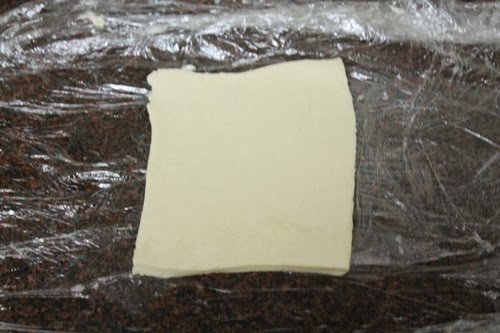 Take a puff pastry sheet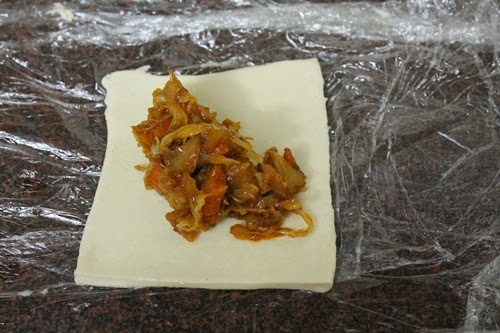 Spoon some filling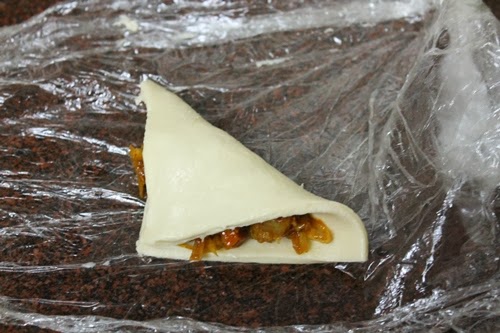 Fold over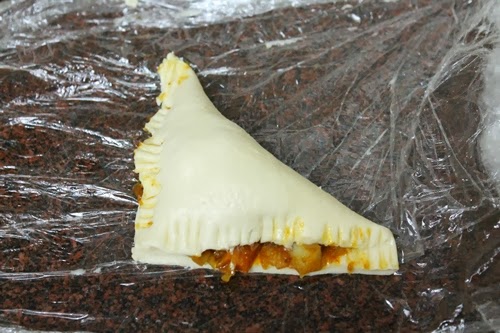 fork the edges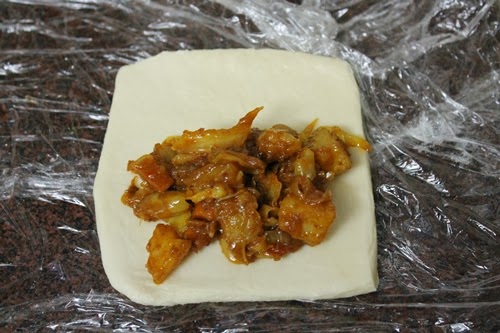 You can make retangle puffs too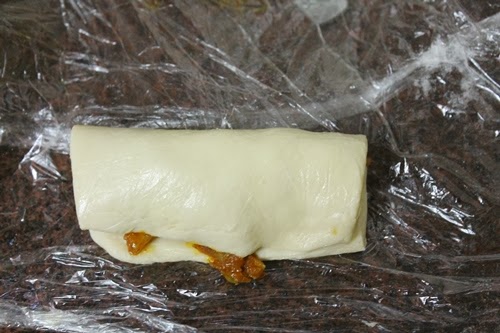 like this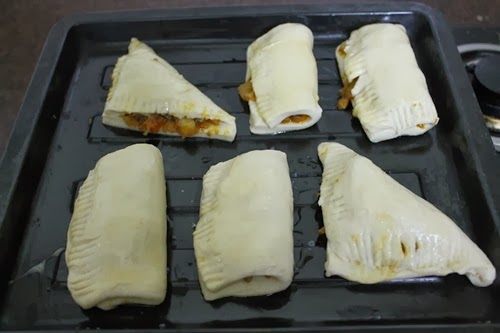 arrange in a tray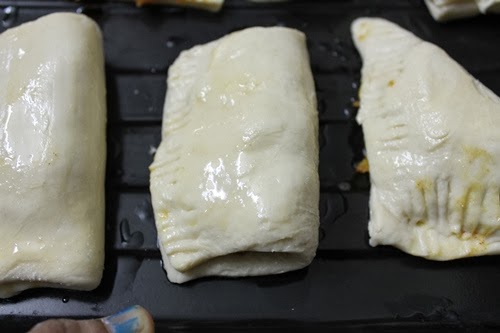 Brush with egg wash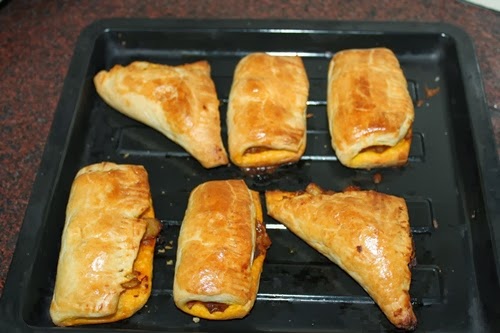 Bake till golden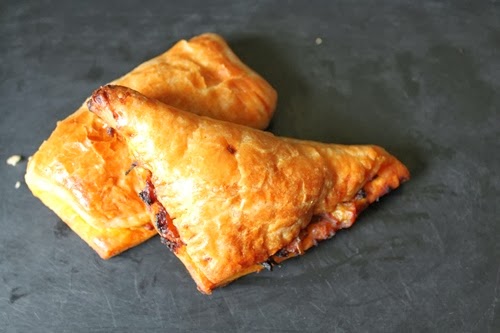 Done..
Technorati Tags:
Vegetable Puffs,
Veg Puffs ,
Kids Recipes,
Pastry ,
Homemade Pastry ,
Vegetable Pastry Puffs ,
Homemade Puffs ,
Vegetarian Pastry,
Eggless Pastry ,
Bakery Puffs ,
Recipes