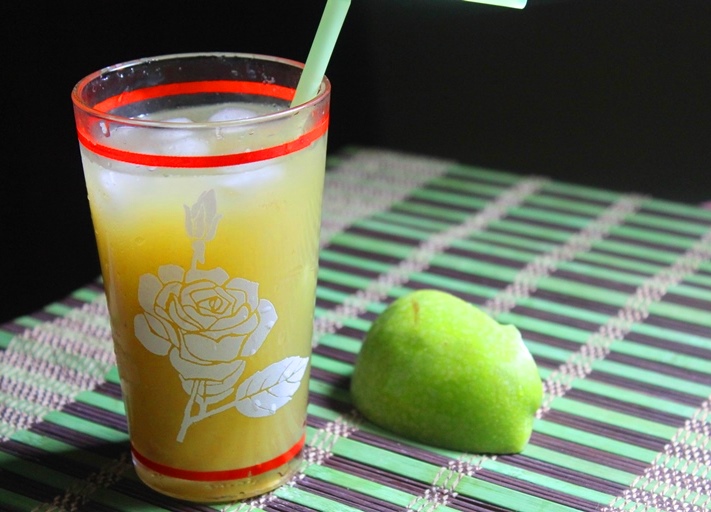 Apple juice is a instant refresher. If you feel tired, then have a glass of apple juice, i am sugar you will feel better. They are so good for you and really tasty too..I have already shared a homemade apple juice recipe in this blog, but i always wanted to try a juice with green apple. I love green apple, the slight tartness in them is what i adore. Normally i like to enjoy green apple, just washed and all as a whole fruit. But few days back i found a apple lying lonely in the fridge, so i decided to make this refreshing healthy juice and it was simply superb..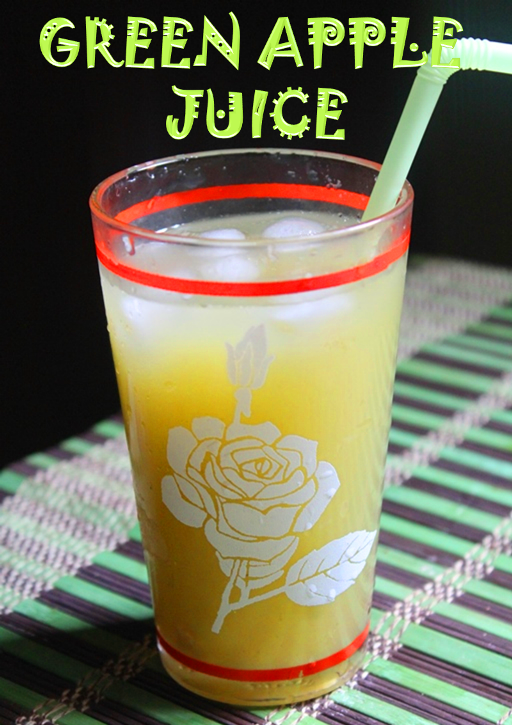 Hope u will give this a try and let me know how it turns out for you..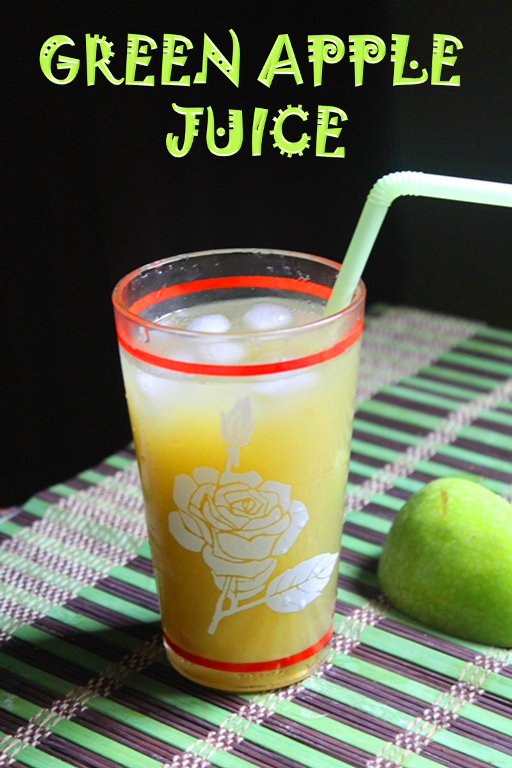 Preparation Time : 10 mins
Makes : 1 glass


Ingredients:
Green Apple – 1
Sugar – 1 tblspn or to taste
Lemon Juice few drops
Salt a pinch
Icecubes as needed
Cold water as needed


Method:
Cut apple, remove seeds and chop them
Take them in a blender and add little water, puree smoothly.
Pour this in a strainer and strain it.
Add in sugar, salt, lemon juice in and mix well.
Take a glass, add some icecubes, pour juice in and mix well.
Serve immediately.
Pictorial: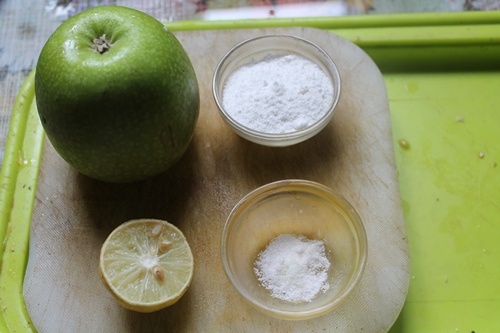 You will need green apple, sugar, lemon juice and some salt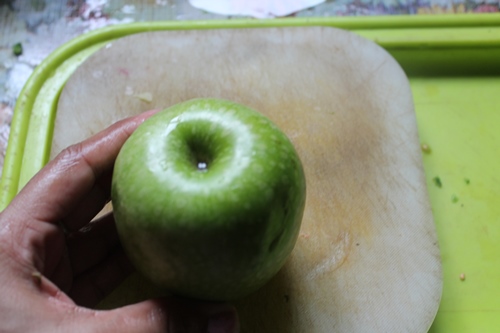 wash a green apple really well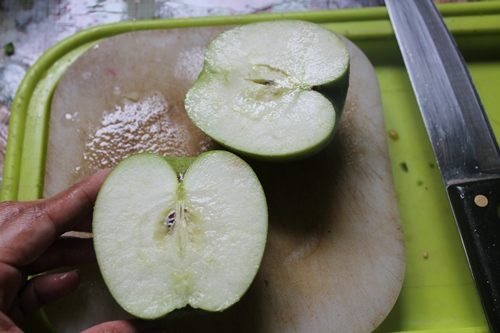 cut it in half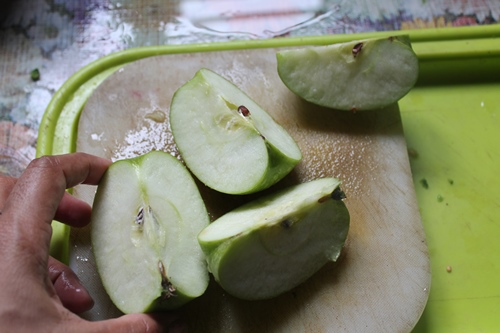 then in quarters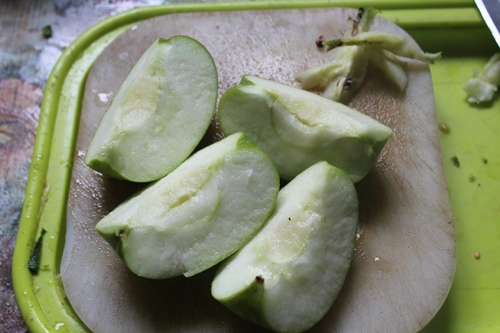 remove the seeds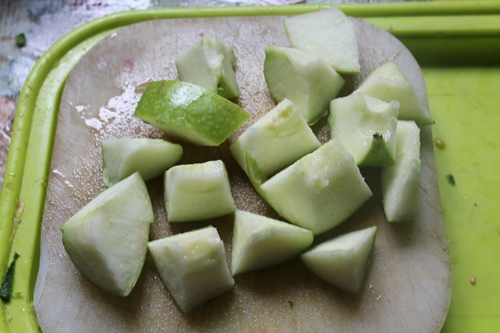 cut them into chunks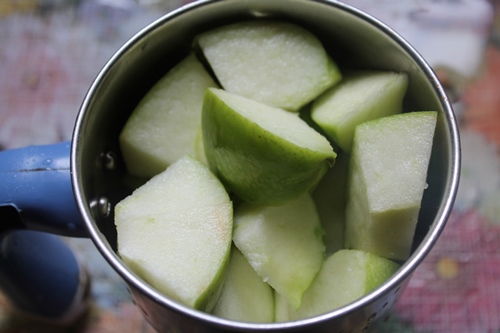 take them in a blender and add very little water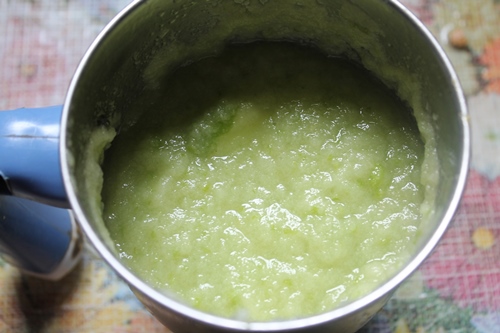 make it into a smooth puree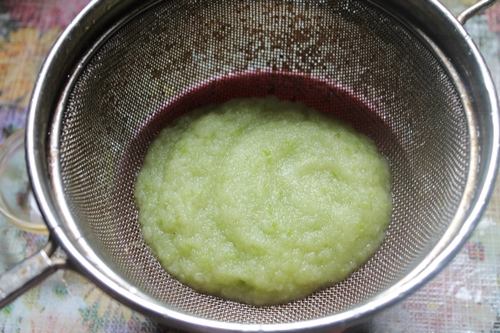 pour this in a sieve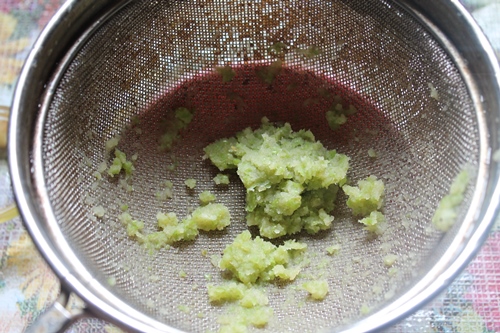 remove as much juice as possible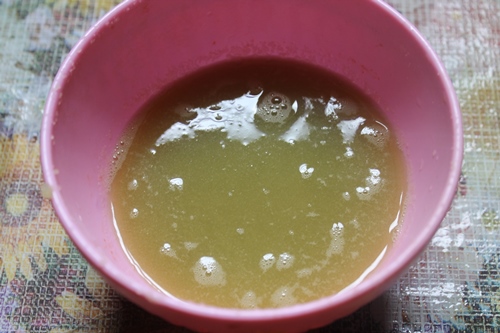 pure apple juice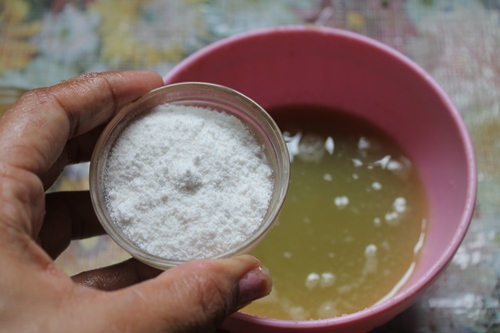 add in sugar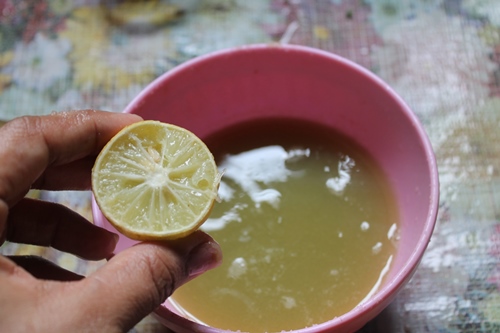 few drops of lemon juice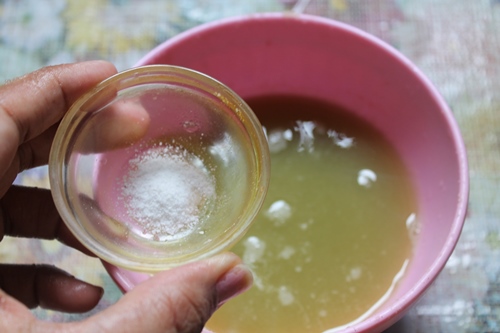 and some salt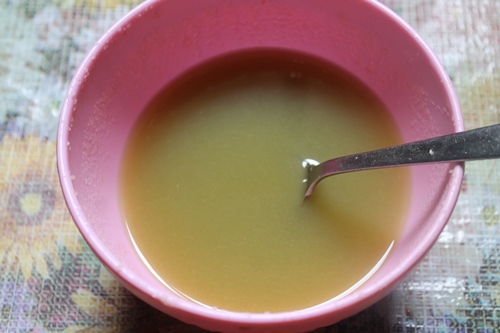 mix well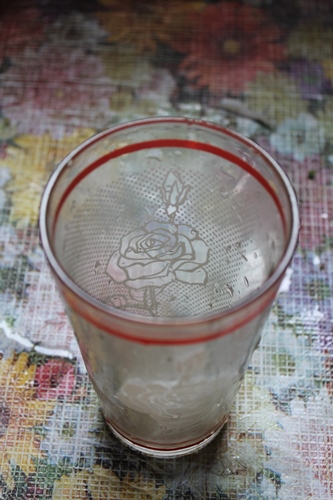 Take a glass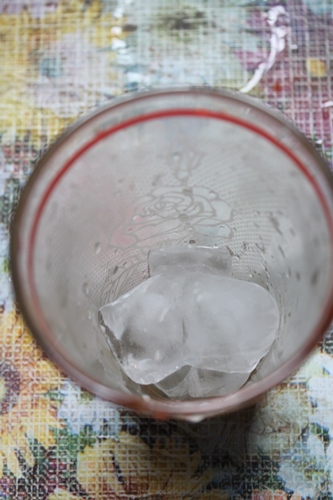 drop few icecubes in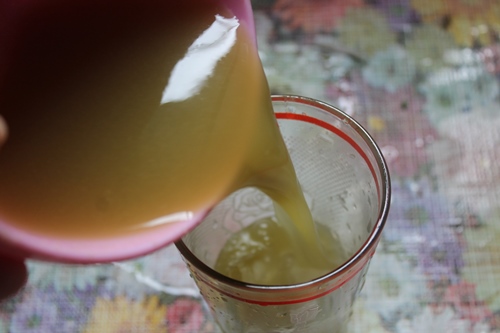 pour the apple juice in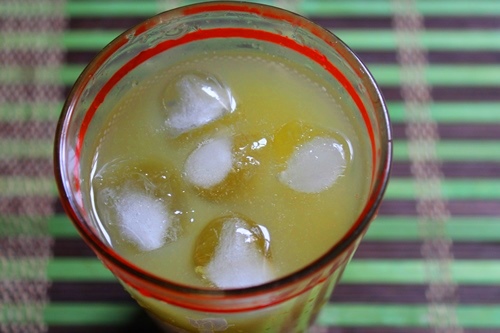 Enjoy cold