"Chicken Pastry made using spongy bread topped with spicy chicken filling. Cheesy chicken pastry taste amazing."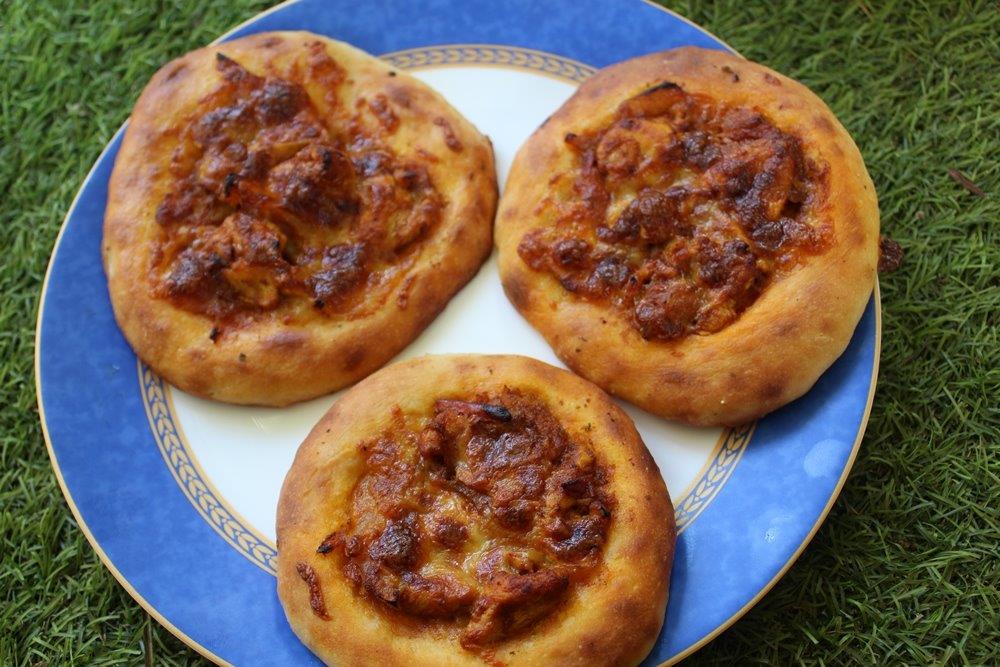 Pin
Chicken Pastry recipe is made using spicy chicken filling and topped with cheese. The bread is super soft and taste spicy and hot.
This is a fluffy soft bread recipe which has spicy chicken filling and makes a great snack for kids.
Pin
You will love my Hamburger Rolls, 2 Hour Burger Buns
If you are into sweet stuffs, then check Pecan Sticky Buns or Monkey Bread
Can i make bread and buns without oven?
Yes you can. check my recipe for "How to make buns without oven"
Frequently Asked Questions.
Why are my dinner rolls hard?
Here are some of the reasons rolls can come out hard and flat. if your yeast is not activated, then dough wont rise and the bread will be hard. Over baking can make your rolls hard. Also not letting the dough rise enough also makes it hard.
Why are dinner rolls called rolls?
A bread roll is a piece of bread, usually small and round and is usually a side dish. ... These were named depending on how the dough was made and how the roll was cooked.
Can you over knead dough?
If you think you've over-kneaded the dough, try letting it rise a little longer before shaping it.
What happens if I don't knead my dough enough?
If you don't knead your dough enough by hand or if you don't allow it enough time in your mixer, the dough will lack strength. Once baked, an under-kneaded bread loaf will be flat and dense in texture
Why is my bread so heavy and dense?
you did not knead it or leave it to prove for long enough or you could have killed the yeast by leaving the dough to rise in a place that was too hot.
Can you let bread rise too long?
Letting the dough rise for too long makes the structure of the bread weak, so it can't support itself.
What can I eat with dinner rolls?
You can serve it with just soups. You can even serve it with sabzi, kheema, bhurji, omelette or any curries to soak the rolls in.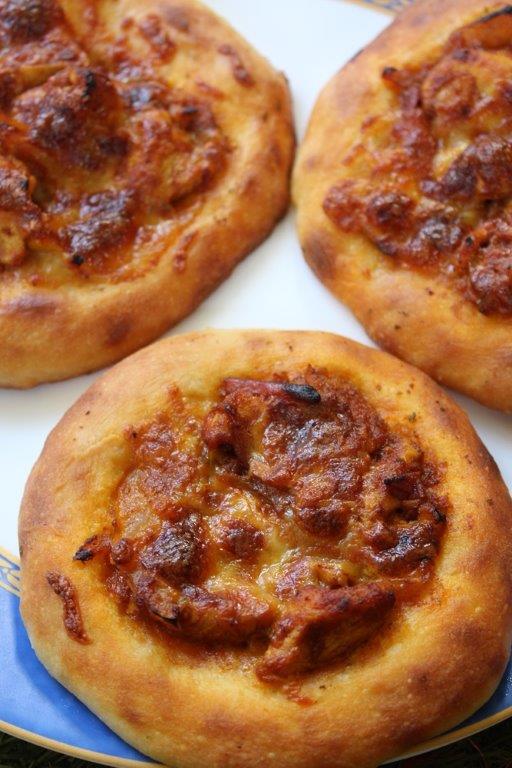 Pin
Hope you will give this a try and let me know how it turns out for you.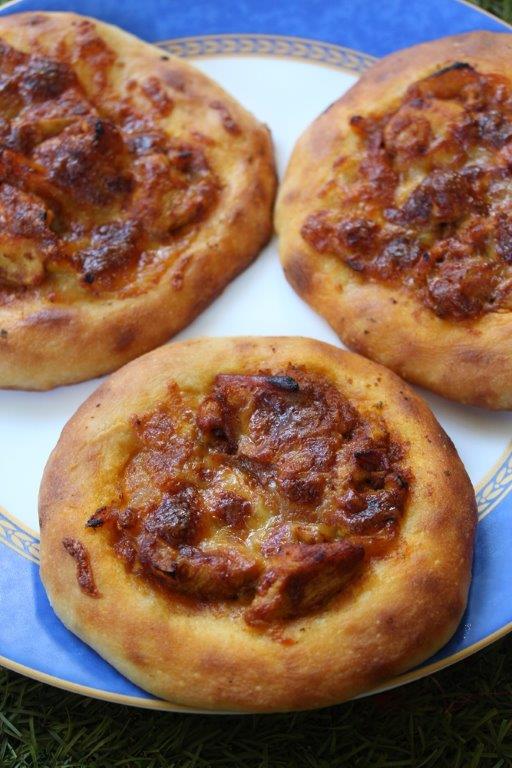 Pin
If you have any questions not covered in this post and if you need help, leave me a comment or mail me @[email protected] and I'll help as soon as I can.
Follow me on Instagram, Facebook, Pinterest ,Youtube and Twitter for more Yummy Tummy inspiration.
IF YOU MAKE THIS RECIPE OR ANYTHING FROM YUMMY TUMMY, MAKE SURE TO POST IT AND TAG ME SO I CAN SEE ALL OF YOUR CREATIONS!! #YUMMYTUMMYAARTHI AND @YUMMYTUMMYAARTHI ON INSTAGRAM!
📖 Recipe Card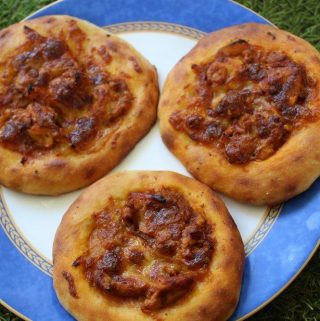 Chicken Pastry Recipe
Chicken Pastry is a delicious soft bread which is topped with chicken filling and cheese and baked to perfection.
Print
Pin
Rate
Ingredients
FOR DOUGH:
All Purpose Flour / Maida - 3 cups

Dry Yeast - 2 tsp

Sugar - 2 tsp

Salt to taste

Olive oil - 3 tblsp
FOR CHICKEN FILLING:
Oil - 1 tblsp

Onion - 1 chopped finely

Capsicum - ½ sliced

Tomato - 1 chopped finely

Chicken - 1 cup chopped finely

Chilli Powder - 2 tsp

Cumin Powder - 1 tsp

Meat masala - 2 tsp

Salt to taste

Turmeric powder - ½ tsp

Tomato ketchup - 3 tblsp

Mozzarella.Cheese as needed grated.
Instructions
Take warm water, sugar and dry yeast in a bowl, set aside for 5 mins.

Take flour, salt in a bowl and mix well.

Add in yeast water and use a dough kneader to knead it for 5 mins or so.

Add olive oil and mix well. Set aside to rise for 2 hours till double in size.

Now make filling. Heat oil in a pan.

Add in onions and peppers. Saute for 2 mins.

Add in tomatoes and mix well.

Add in spice powders and salt and mix well.

Add in chicken and mix well. Cook till chicken is done.

Add in ketchup and mix well.

Now the filling is done,.

Now preheat oven to 200 degree c for 10 mins.

Take the dough, punch out the air. Take small amount from it.

Flatten it and make a dent in the middle using a bowl.

Now place filling and top with some cheese.

Bake this in a preheated oven for 10 to 12 mins.

Remove and serve.
Video
Join us on Facebook
Follow us on Facebook
Share by Email
Share on Facebook
Chicken Pastry with Step by Step Pictures
1)Take warm water in a bowl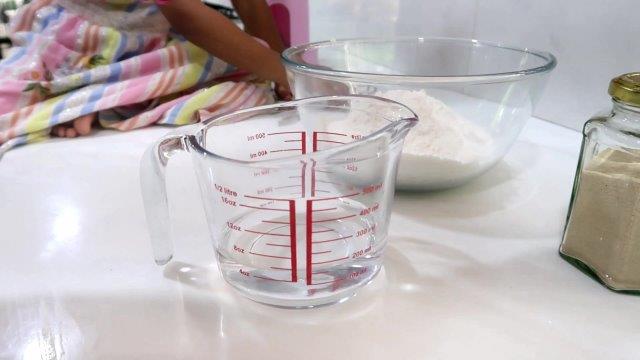 Pin
2)Add in little sugar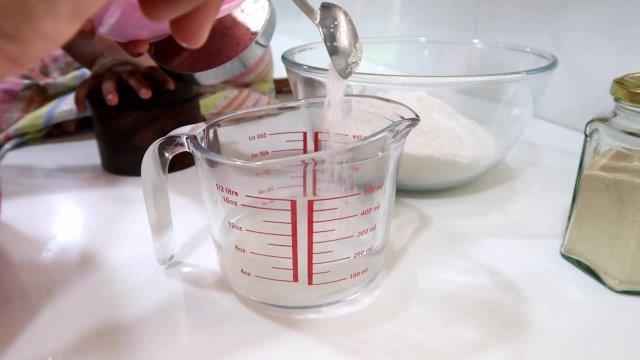 Pin
3)Add in dry yeast. leave aside to activate.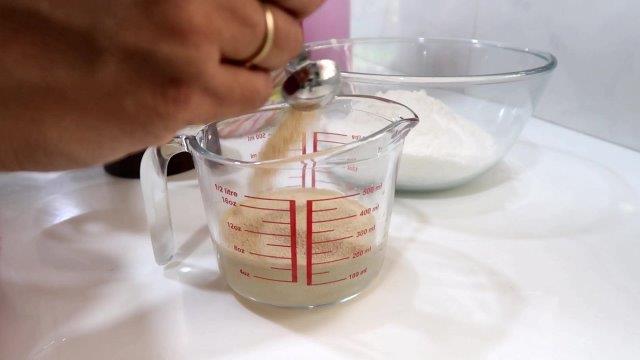 Pin
4)Add salt to flour.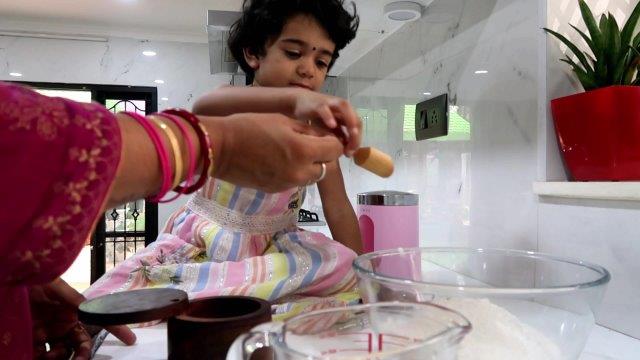 Pin
5)Mix well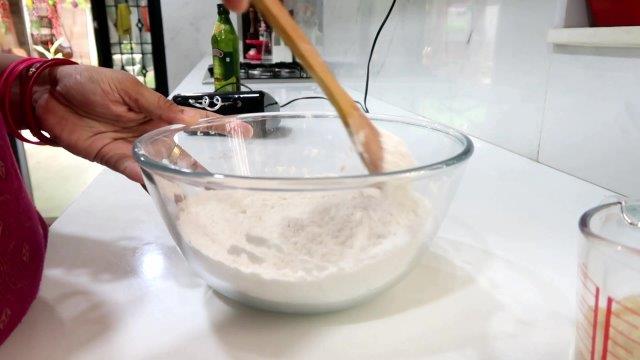 Pin
6)Add the yeast mix in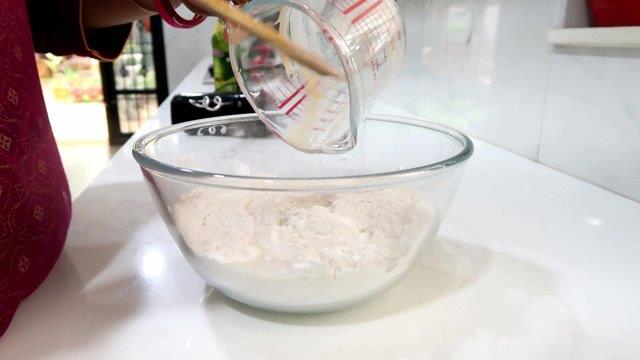 Pin
7)Mix well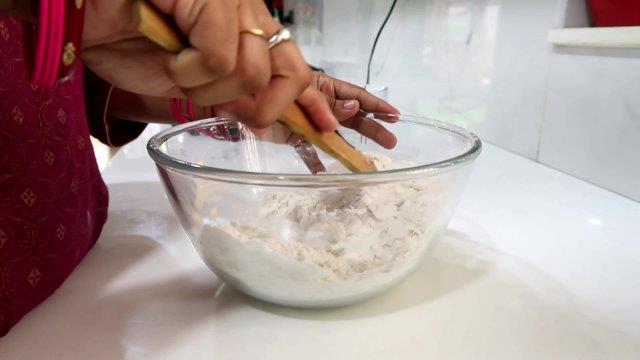 Pin
8)Place the dough hook in and knead it well.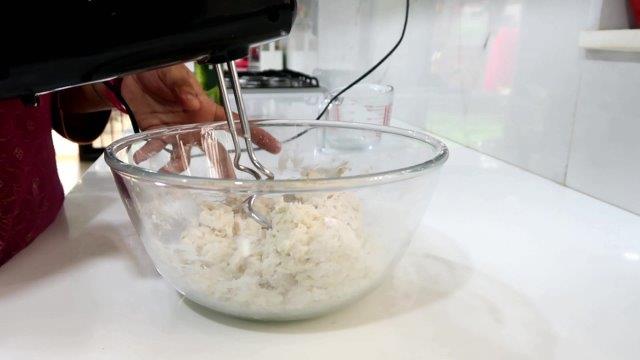 Pin
9)Keep kneading for atleast 5 to 10 mins.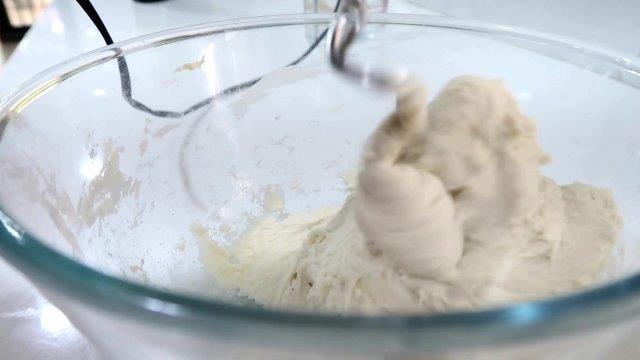 Pin
10)Add little olive oil and mix well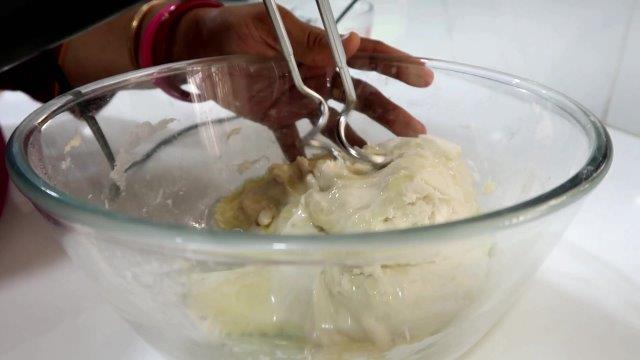 Pin
11)Set aside for 1 to 2 hours till it doubles in size.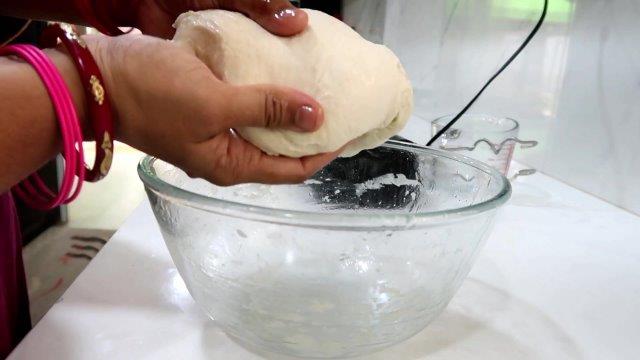 Pin
12)Cover and set aside.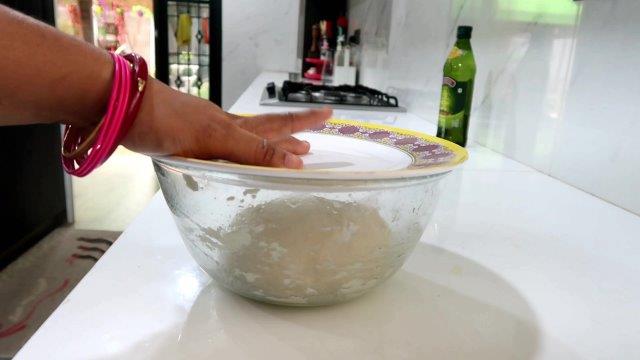 Pin
13)Heat oil in a pan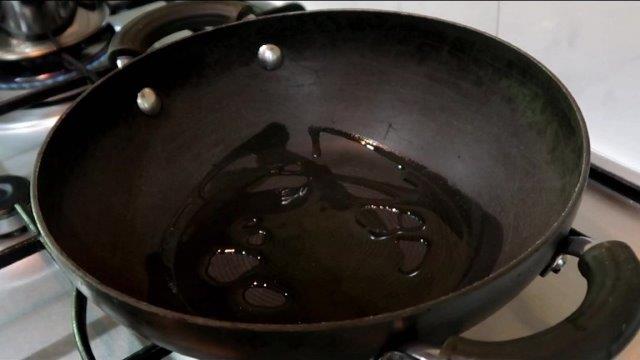 Pin
14)Add in sliced onions and capsicum.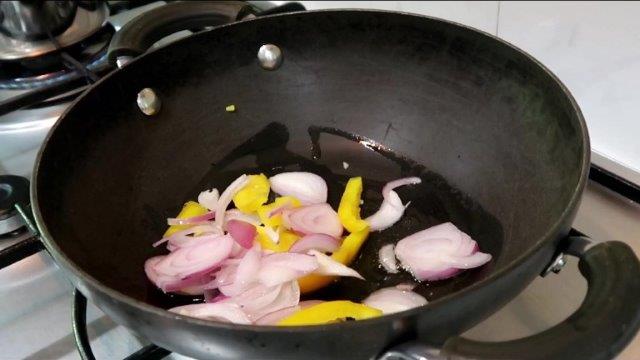 Pin
15)Add in tomatoes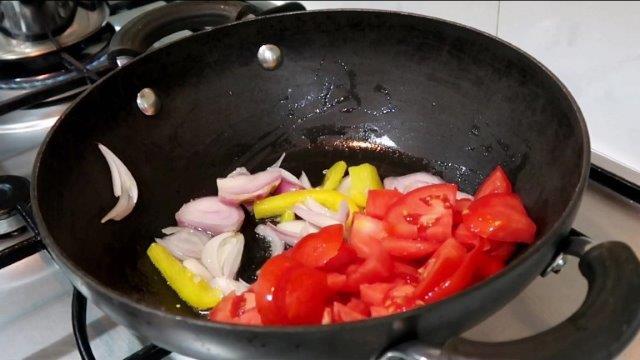 Pin
16)Saute till cooked and mushy.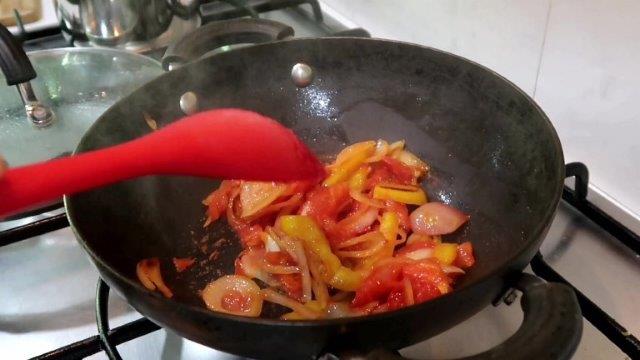 Pin
17)Add in chicken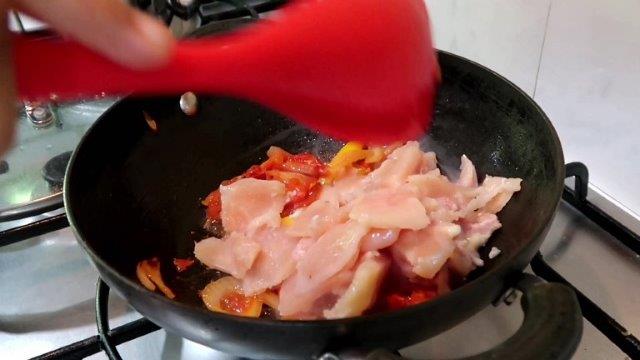 Pin
18)Mix well.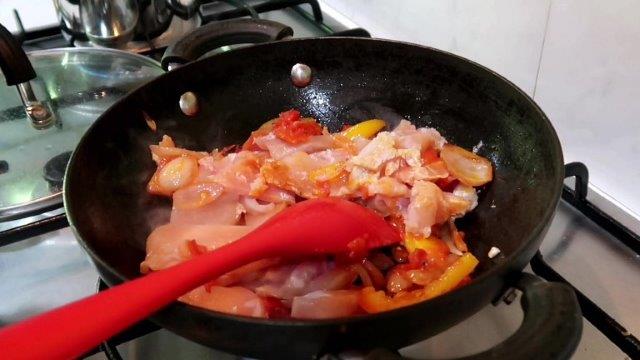 Pin
19)Add in spice powders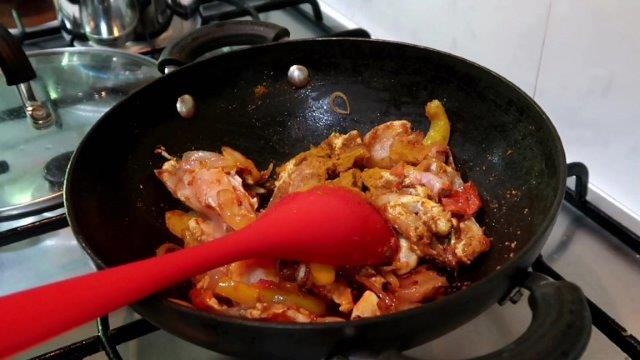 Pin
20)Mix well.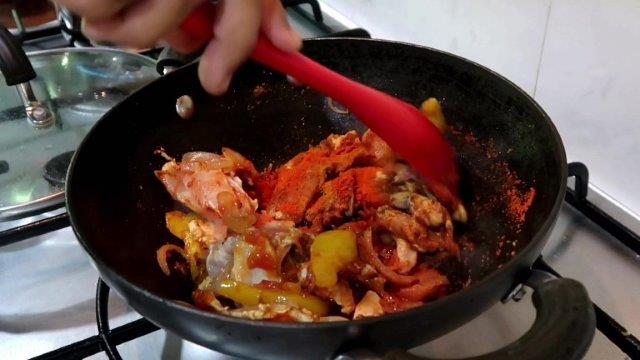 Pin
21)Add in little ketchup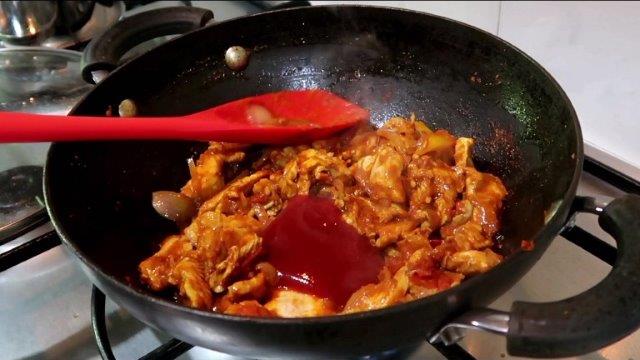 Pin
22)Mix well. Filling is done.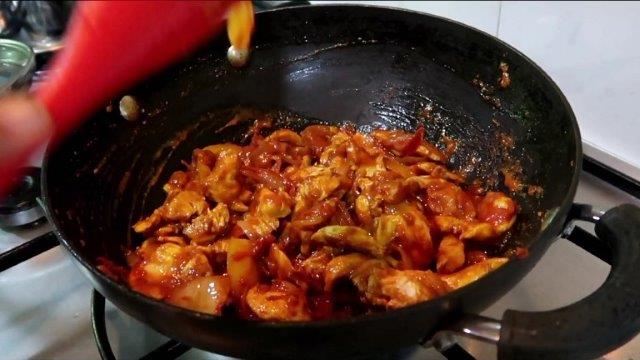 Pin
23)Set aside to cool.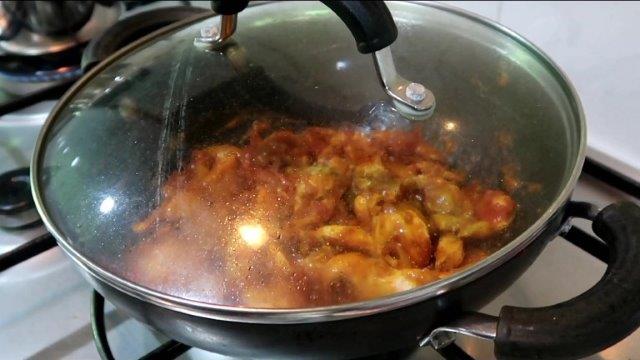 Pin
24)Now take the dough and punch out the air.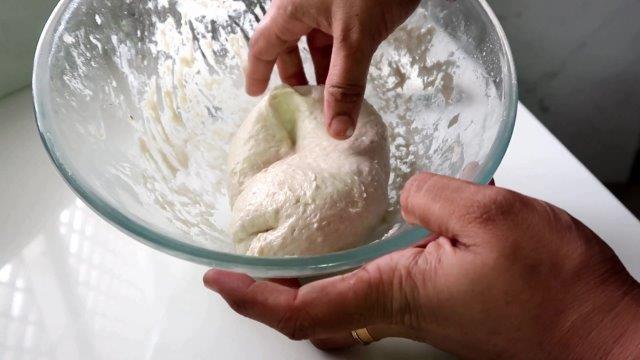 Pin
25)Remove the dough from the bowl.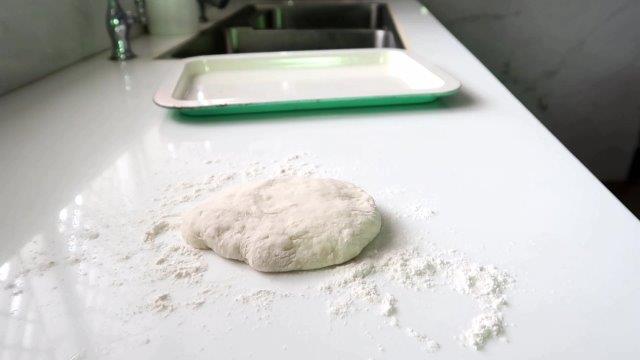 Pin
26)Divide into equal balls.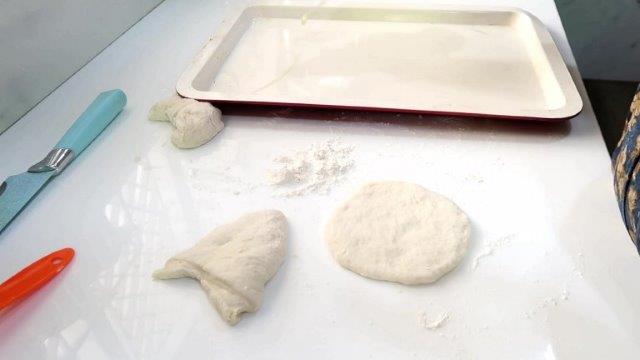 Pin
27)take a bowl and dust with flour.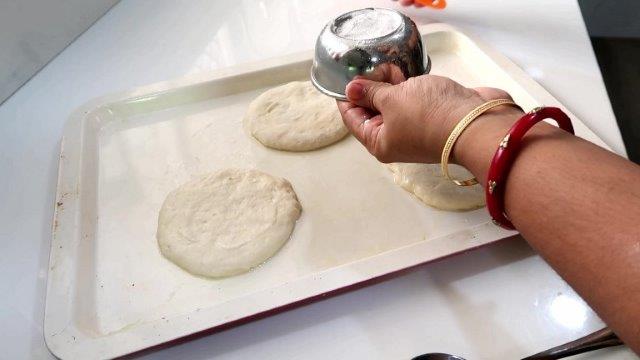 Pin
28)Press the bowl on the dough to make a dent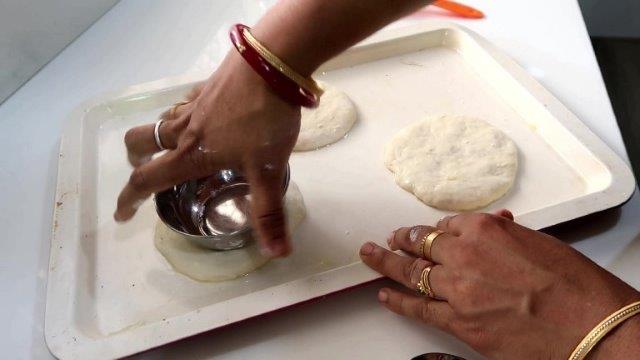 Pin
29)Like this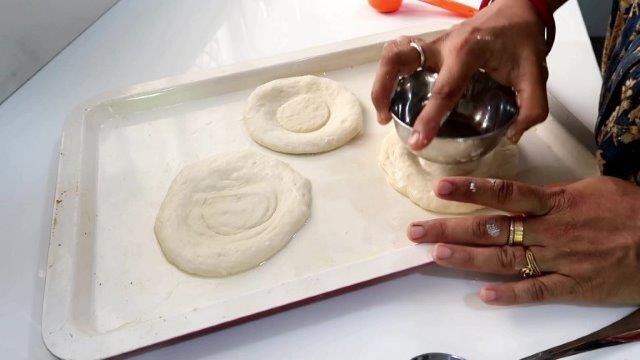 Pin
30)Spoon some filling in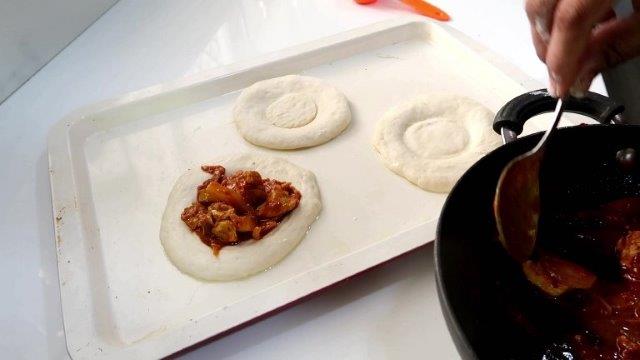 Pin
31)Top with cheese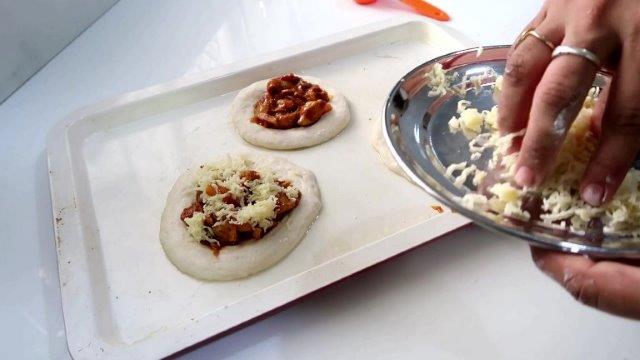 Pin
32)Bake till golden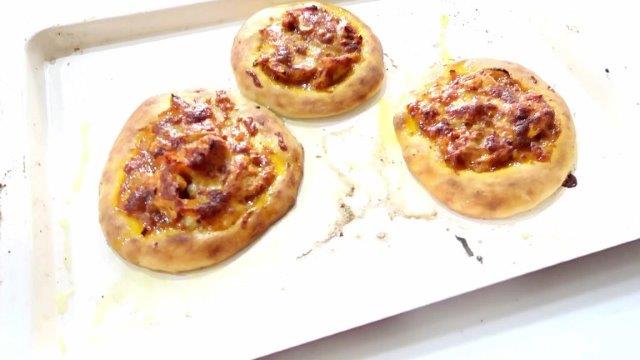 Pin
33)Serve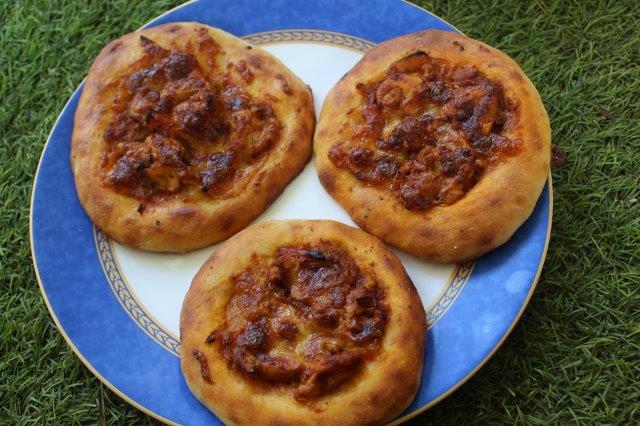 Pin