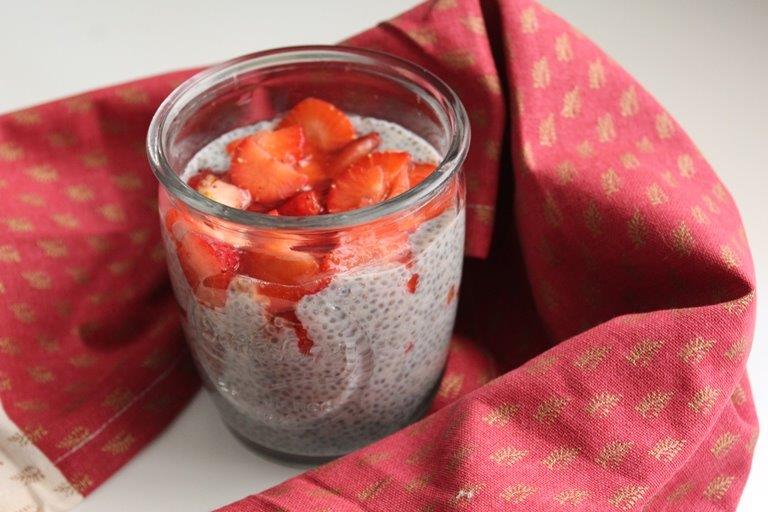 Pin
Strawberry Chia Pudding Recipe with Step by Step Pictures.
Chia pudding is one of the most easiest dessert you could make. Even though it requires few steps and process, it is very easy to make.
You can make this a day in advance and serve it the next day. It has a layer of chia in the bottom, then a then a layer of strawberries.
Strawberries are in season now. so it is important to make use of them to the most. This custard can be served instead of icecream after meals. So delicious and very luscious.
Similar Recipes,
Chocolate Mousse with Marshmallows
Chocolate Pudding
Strawberry Mousse
Vanilla Pannacotta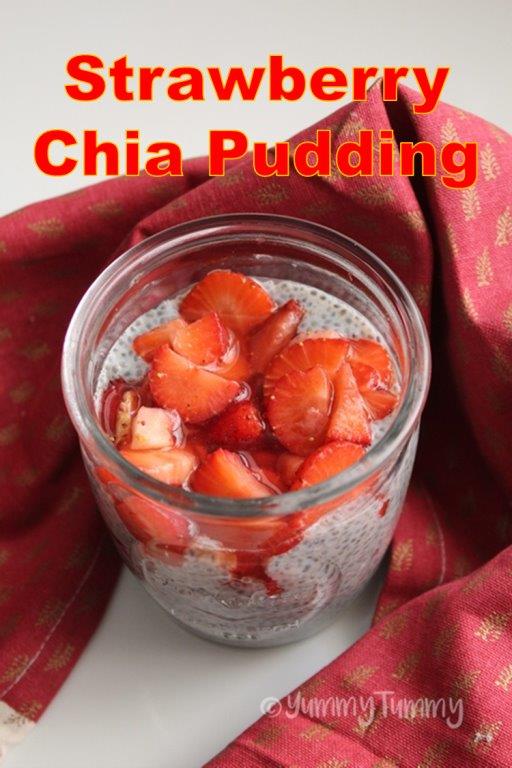 Pin
Hope you will give this a try and let me know how it turns out for you.
Chinagrass Pudding
Apple Pudding
Chocolate Pudding
Chocolate Mousse
Mango Custard Cheesecake
Mixed Fruit Cream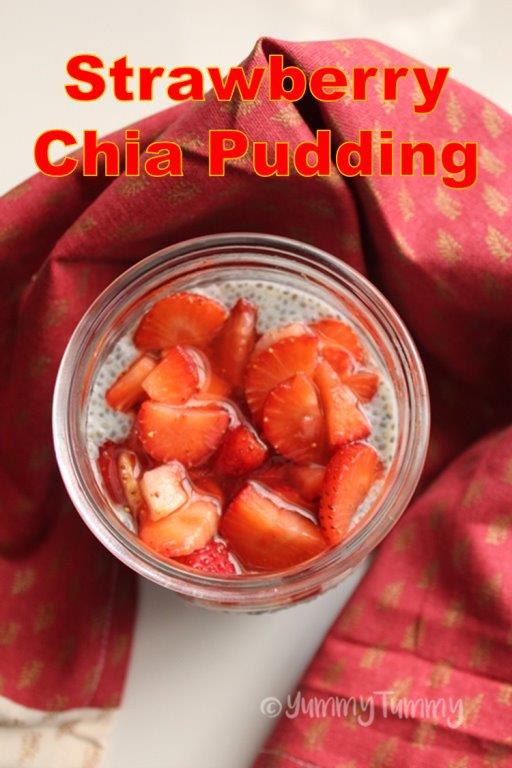 Pin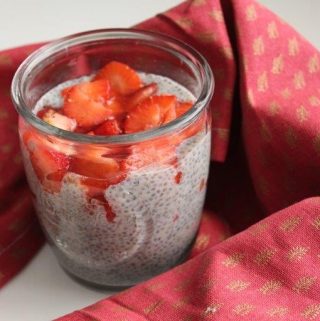 Strawberry Chia Pudding
Strawberry Chia Pudding is a healthy and tasty dessert made using chia and strawberries. This pudding is too good and tasty.
Ingredients
FOR STRAWBERRY TOPPING:
Strawberries - 1 cup chopped finely

Sugar - to taste
FOR CHIA:
Chia seeds - ¼ cup

Milk - 1 cup

Sweetner as your choice
Instructions
Take chia seeds in a bowl, add milk and mix well. Leave them to soak for 30 mins.

Add any sweetner as you like and mix well.

Take strawberries in a bowl, add sugar and mix well. Leave to steep for 15 mins.

Take a serving glass. Spoon chia on top and strawberries,

chill in fridge for 3 hours.

Serve cold.
Pictorial:
1)Take chia seeds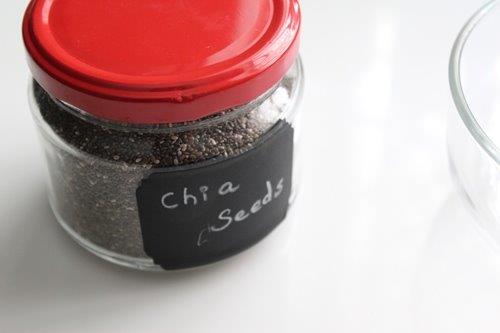 Pin
2)This is how it looks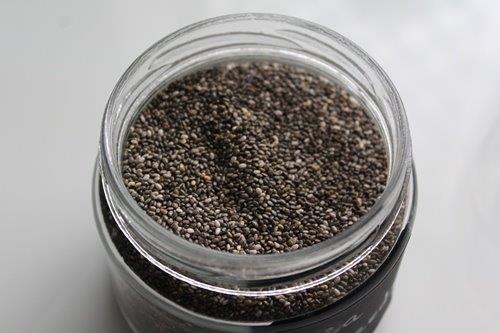 Pin
3)take some chia in a bowl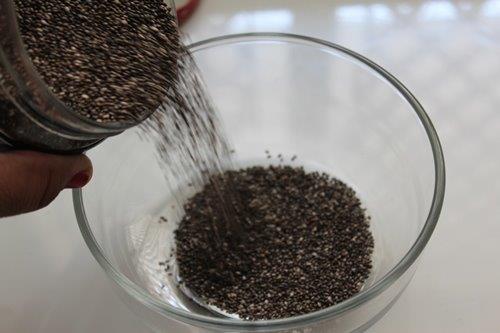 Pin
4)You can add as much or as little you like, but once it is bloomed it will get triple in size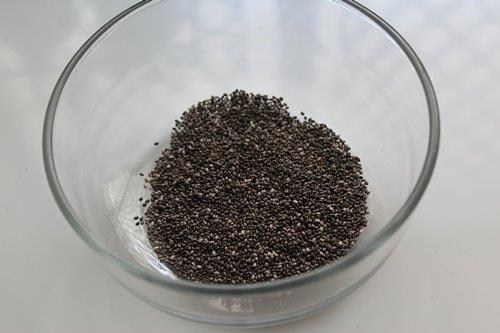 Pin
5)I added milk for swelling. You can use water too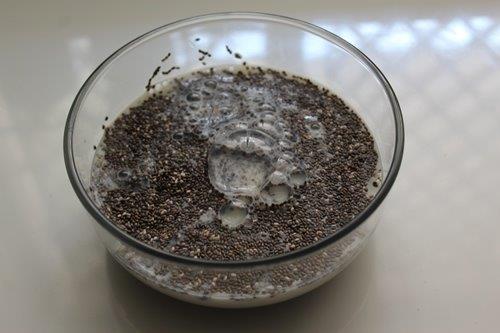 Pin
6)Mix well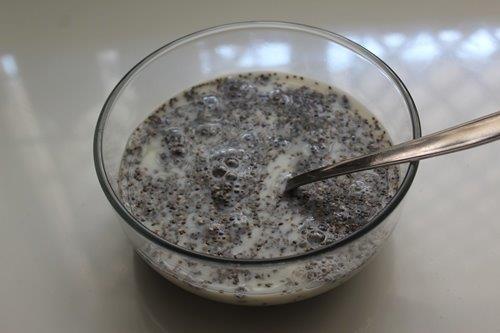 Pin
7)It will take around 30 mins for blooming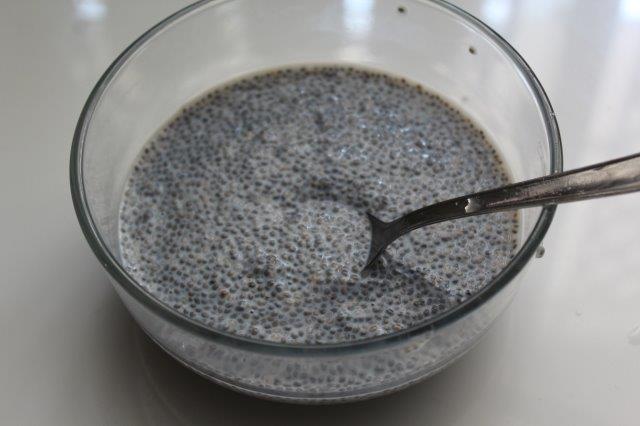 Pin
8)Take strawberries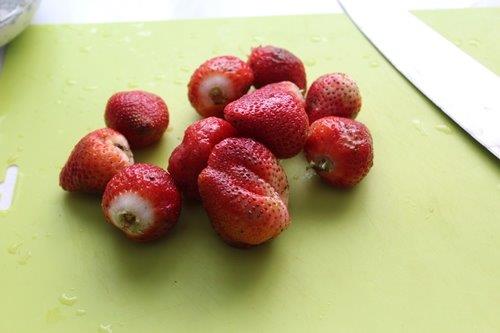 Pin
9)Chop them up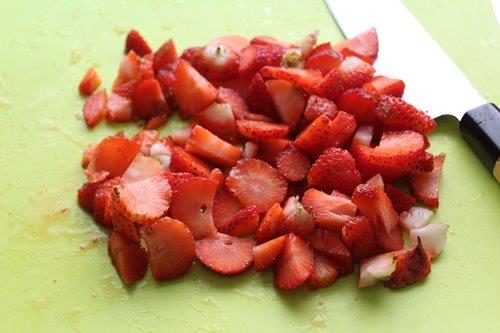 Pin
10)Take it in a bowl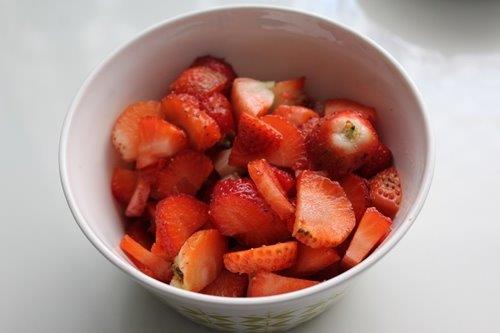 Pin
11)Add sugar to taste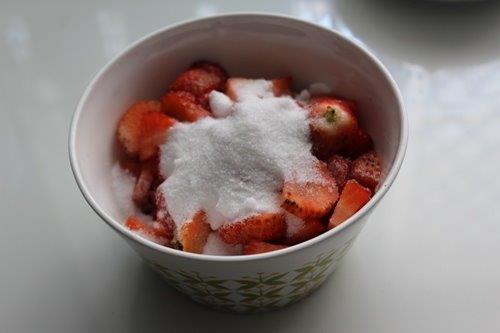 Pin
12)Mix well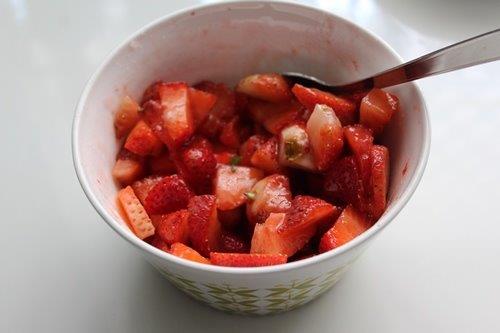 Pin
13) take a serving glass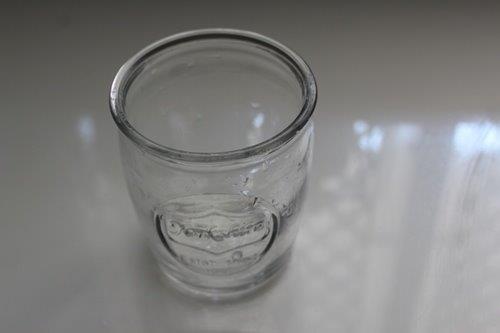 Pin
14)Fill with chia seeds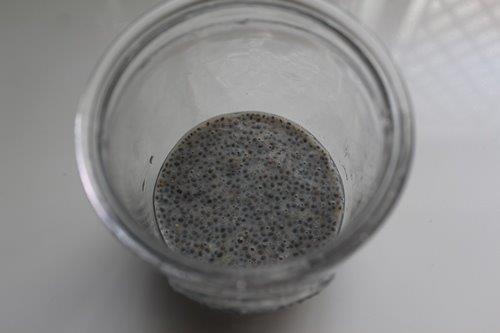 Pin
15)Top with Strawberries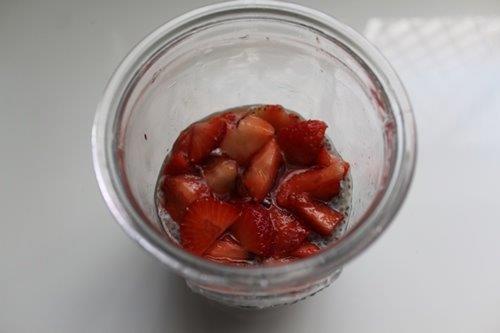 Pin
16)Top with more chia seeds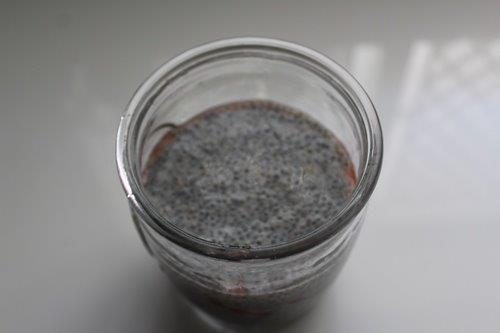 Pin
17)Spoon strawberries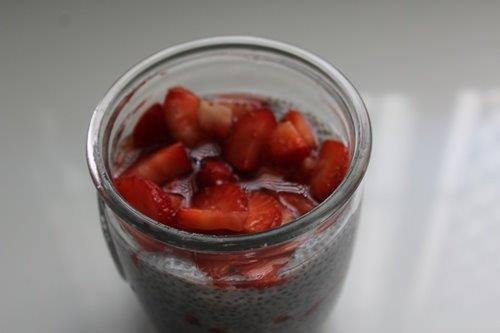 Pin
18)serve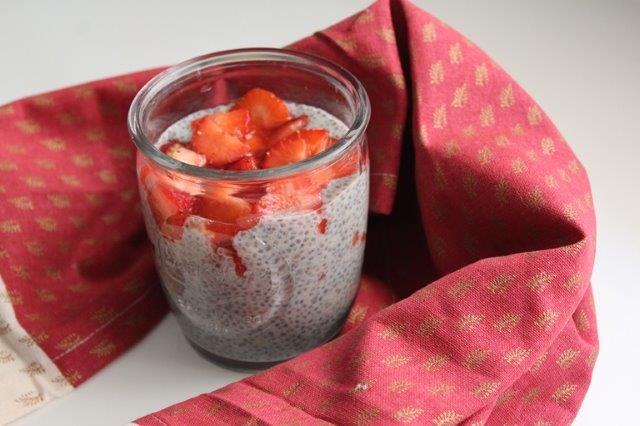 Pin