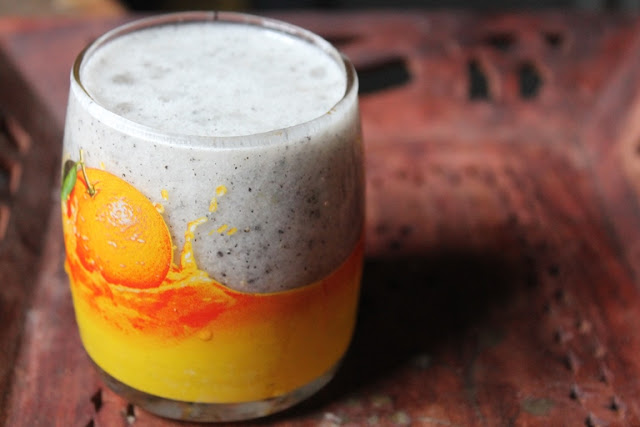 It is getting hot here. I dont feel like eating anything hot, the one thing which i want is juices, milkshakes, icecream and lots and lots of water..I have started buying tons of fruits. I am making fresh juices almost daily. You can check out
my list of juice recipes here
..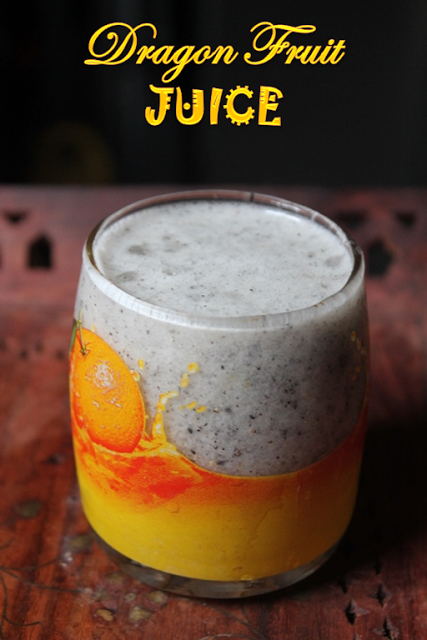 Hope you will give this a try and let me know how it turns out for you..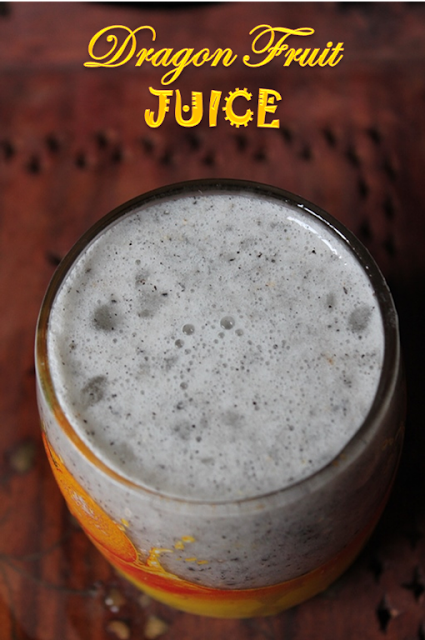 Preparation Time : 5 mins
Serves: 2
Ingredients:
Dragon Fruit – 1 cup chopped
Sugar – 1 to 2 tblspn
Lemon Juice – 1 tblspn or to taste
Ice Cubes as needed
Cold Water as needed
Method:
Take everything in a blender and puree smooth.
Pour it into glasses and serve immediately.
Pictorial: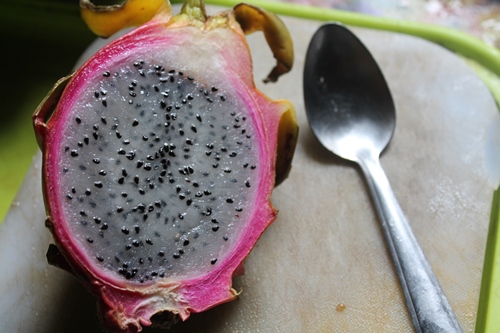 I bought this beautiful looking dragon fruit
in my supermarket..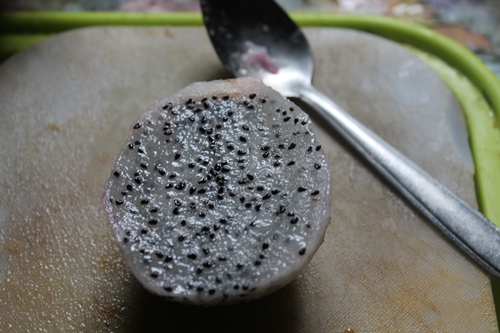 scoop the flesh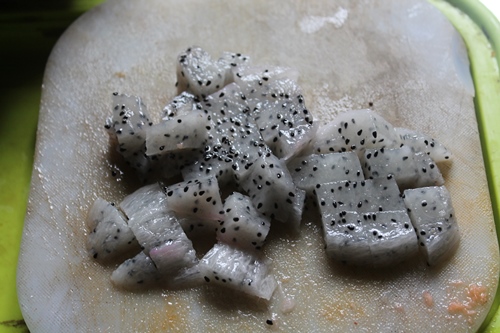 cut them into small cubes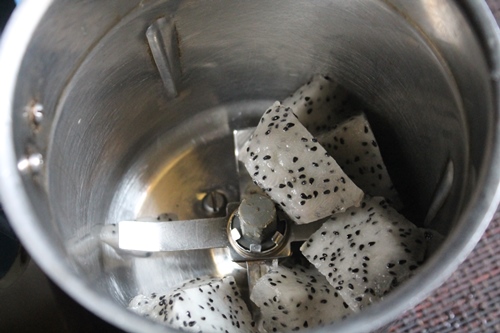 take dragon fruit in a blender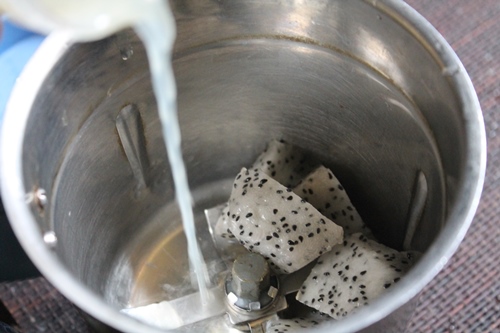 Add lemon juice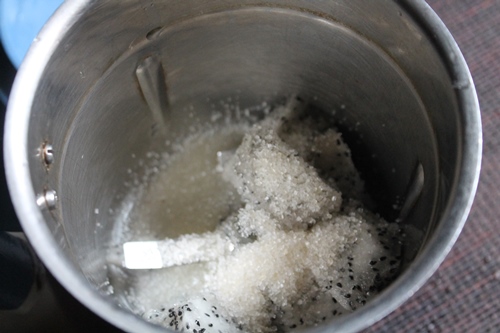 add sugar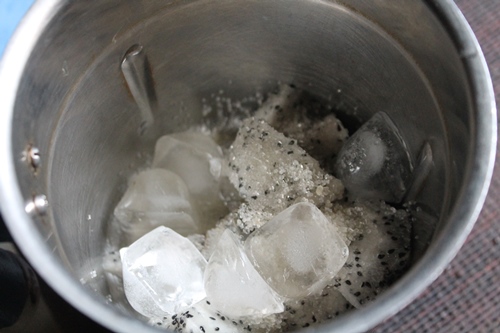 add ice cubes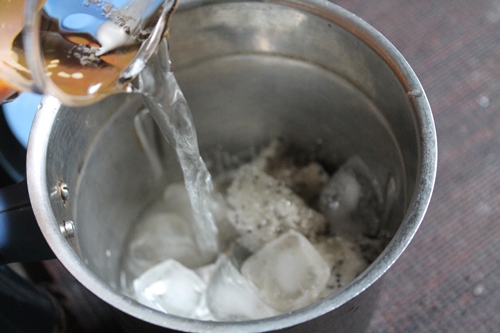 add cold water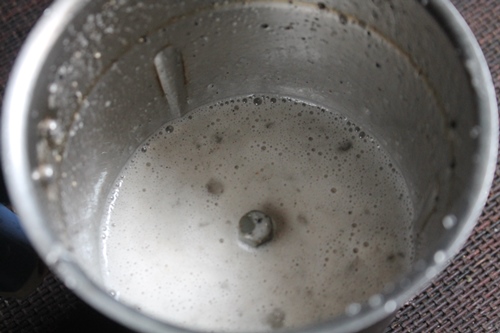 puree till smooth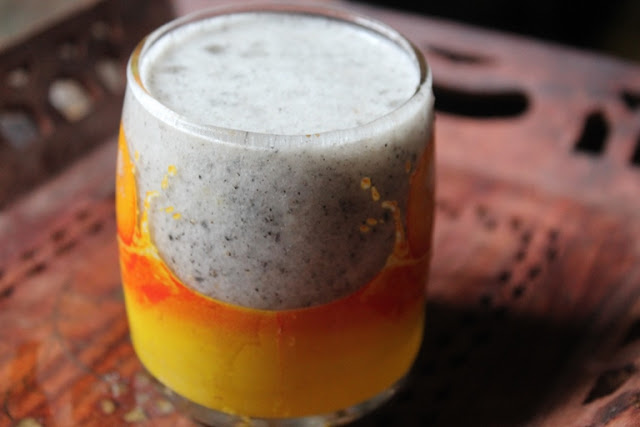 Pour it into glasses and serve