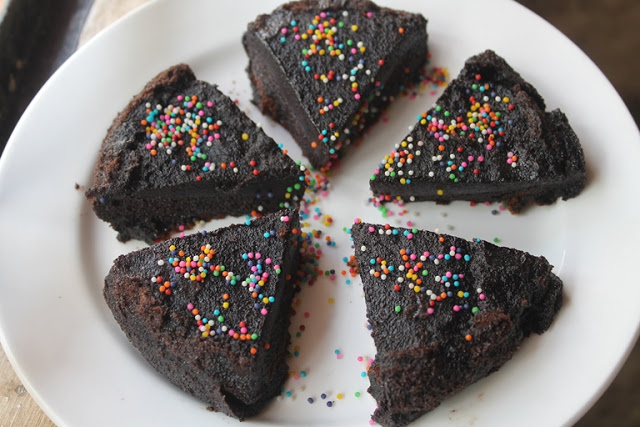 This cake was on my mind for quite sometime, finally i baked it few days back and it turned out to be so delicious. It was soft, fudgy, moist and very very chocolaty..This cake uses just 3 ingredients and no flour is needed. All the taste and texture comes from the chocolate and eggs..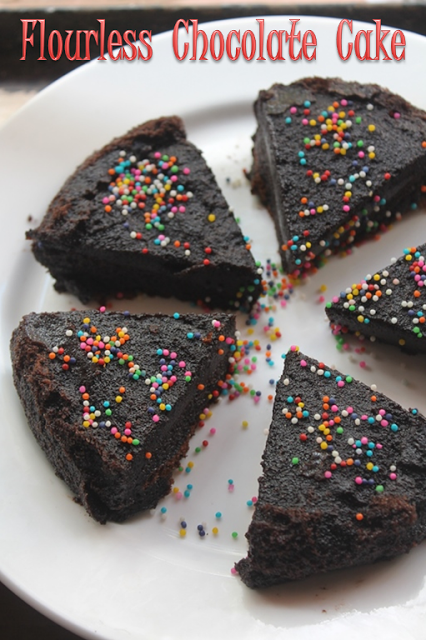 This is one cake which you want to bake when you need to have something really chocolaty, it is not too sweet though. I loved the taste a lot, it almost tasted like a chocolate bar.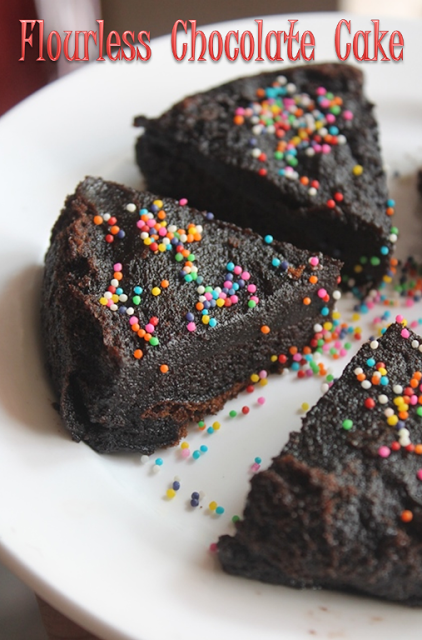 Hope you will give this a try and let me know how it turns out for you..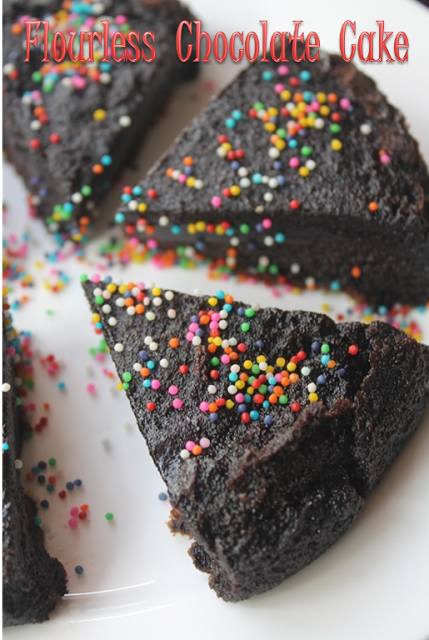 A CLOSE LOOK, SEE HOW FUDGY IT IS LOOKING.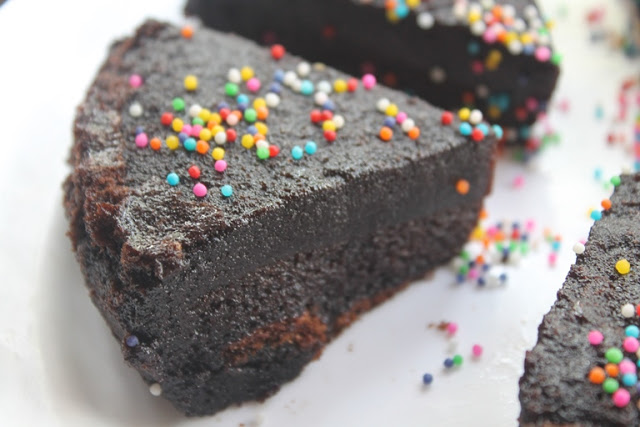 Preparation Time : 15 mins
Baking Time : 35 to 45 mins
Serves: 5 to 6
Recipe Source: Kirbiecravings
Ingredients:
Eggs – 3 large
Semi Sweet Chocolate or Milk Chocolate – 170 grams or 6 ounces
Unsalted Butter – 3 tblspn
Method:
Preheat oven to 170 degree C. Line a 15 cm round cake pan with parchment paper..make sure the sides of the parchment comes a little above the cake pan. Grease the parchment well with oil.
Now lets make the batter. Take chocolate and butter in a bowl and melt it in microwave or over a double boiler. Once it is melted set aside to cool a bit.
Now whip the eggs till it is fluffy and pale and really frothy.
Now add the egg mix to the chocolate in batches and fold very gently. Once it is mixed well.
Pour this into the prepared pan and bake for 30 to 45 mins. Untill the cake is risen and baked.
Remove it and let it cool little. The cake will deflate a little.
Now invert it and peel off the parchment.
Cool it, Slice and serve with icecream.
Pictorial: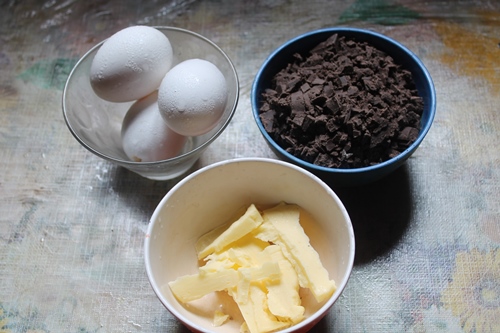 Take your three ingredients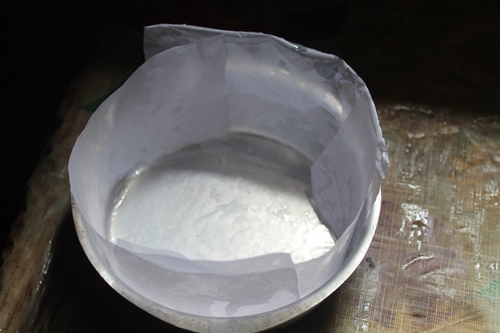 Line the base and sides of the tin with parchment and grease it well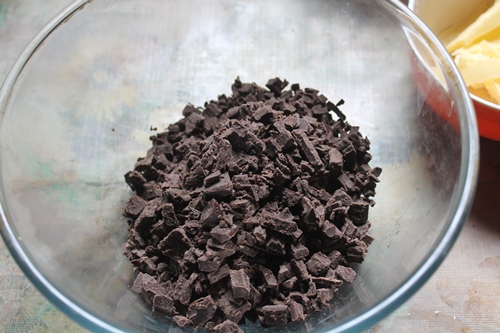 Take chocolate in a bowl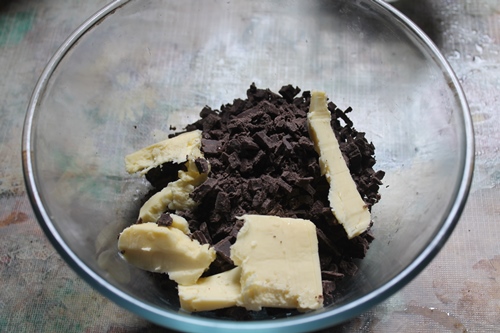 add in butter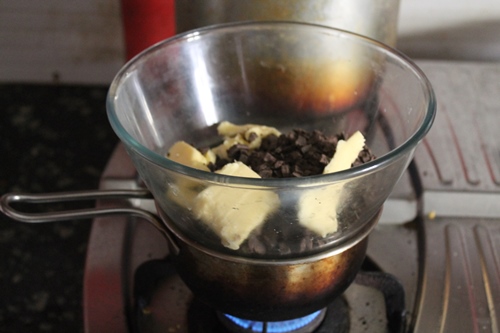 place it over a bowl of simmering water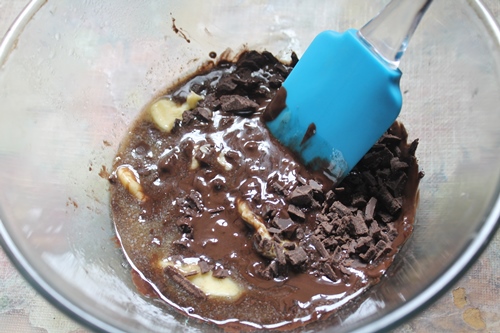 melt it gently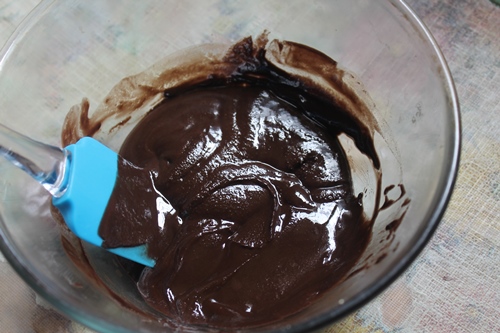 now it is melted..set aside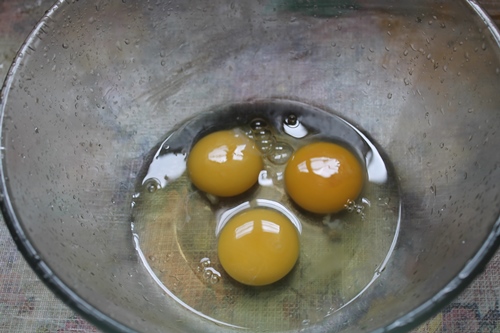 crack open three eggs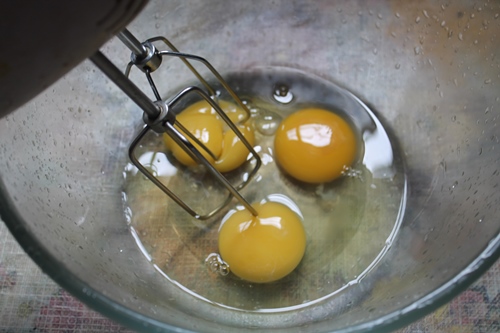 use a beater to whip this up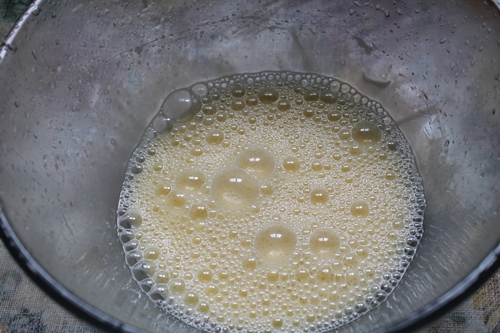 now it has turned little frothy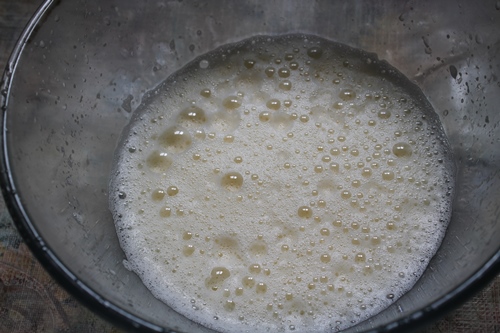 keep beating..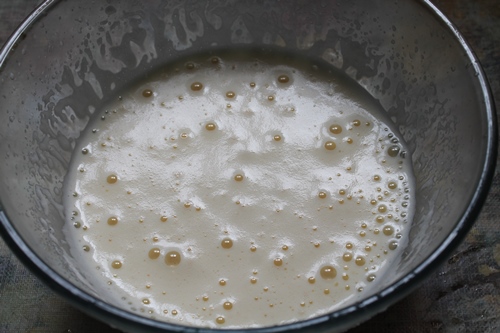 keep beating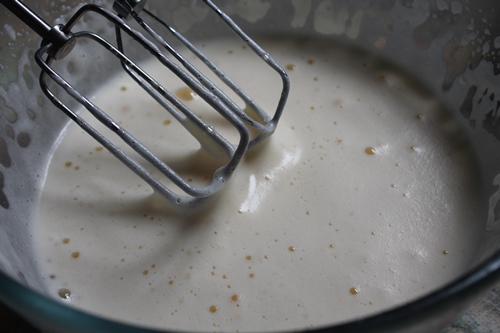 Now it has turned really light and pale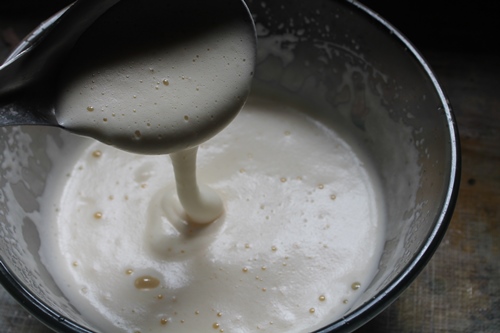 can you see the texture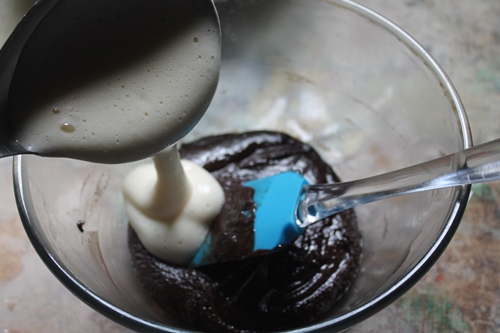 now add in the egg mix in the chocolate in small batches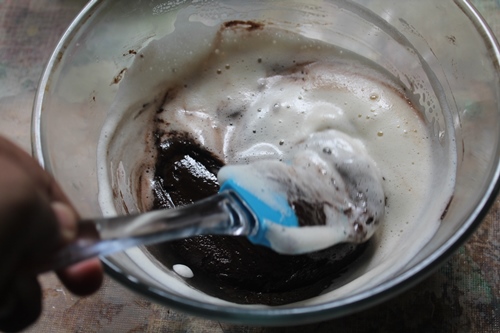 fold it gently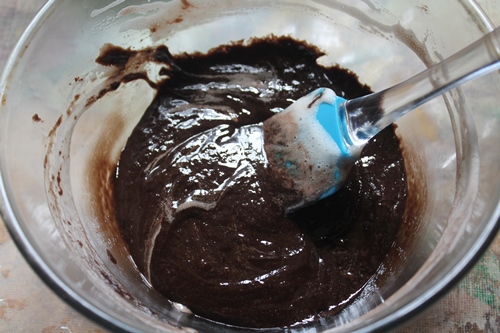 now it is mixed nicely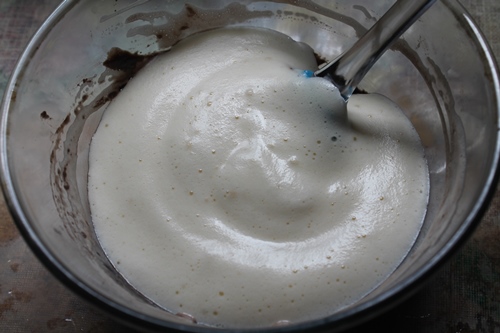 add some more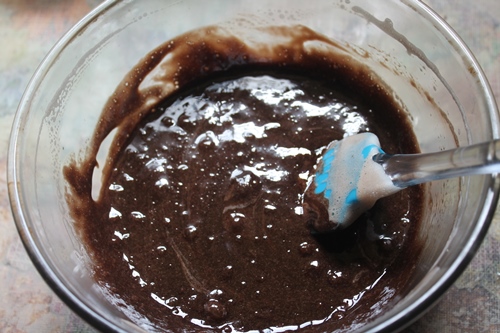 fold gently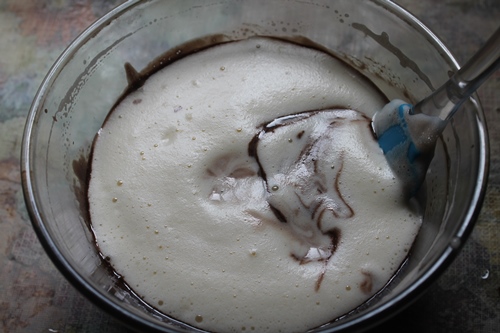 add the remaining egg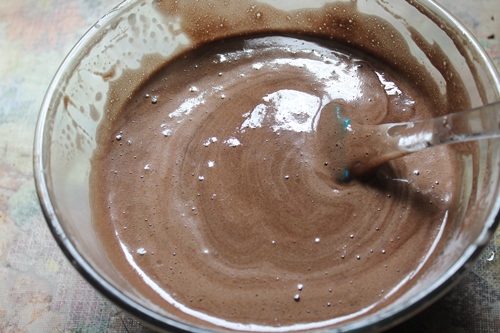 fold gently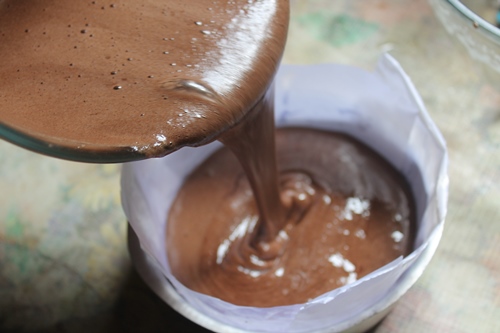 pour the batter in the pan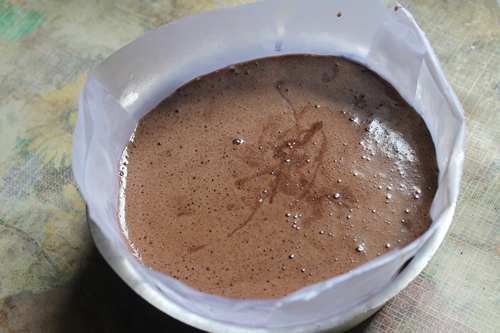 bake it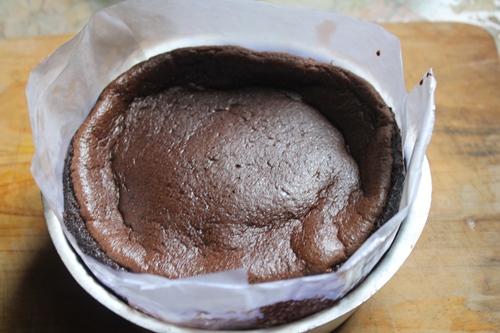 it will rise while baking and deflate a little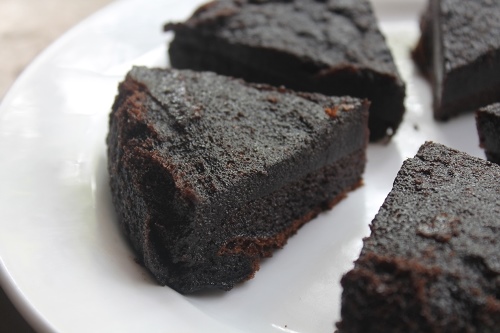 cool it and slice and serve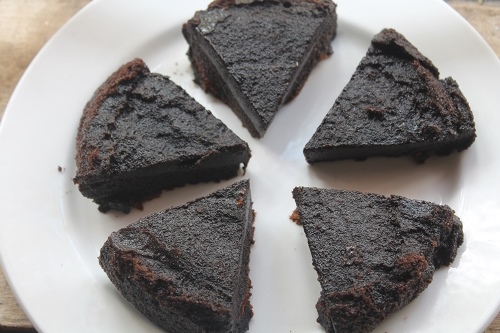 the cake is fudgy, rich and very chocolaty.