This is a recipe which i wanted to bake so badly..This recipe is exactly made from bake like a pro famous chocolate mud cake video. I have watched that video lots and lots of time and managed to make this cake perfectly just like how he showed it..It was rich, dark and very fudgy and so chocolaty..So yum..
And please dont ask for the substitute for eggs in this recipe, because i dont know what you can substitute it with..
This cake is very very rich and it is the tallest single tier cake which i ever baked. It came out so tall and the cake hold really well as well. Plus it was so soft and moist just like eating a chocolate bar..Follow the recipe which i have mentioned in the recipe to the T and you will have the perfect cake.I can assure you…You can never go wrong with this recipe..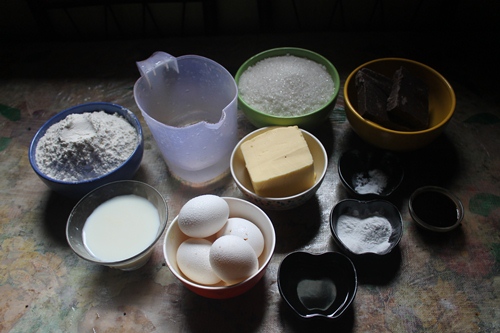 Take all your ingredients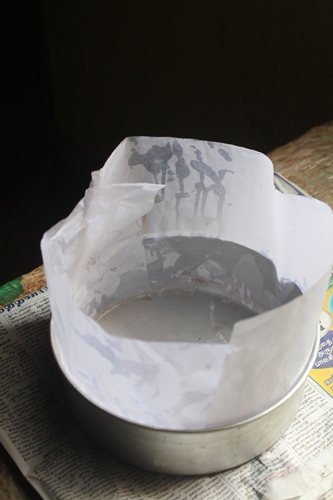 Start by lining a 20 cm cake pan on the base and sides..
you can see how much paper i have left in the sides,
because we will be filling batter till top so it will rise..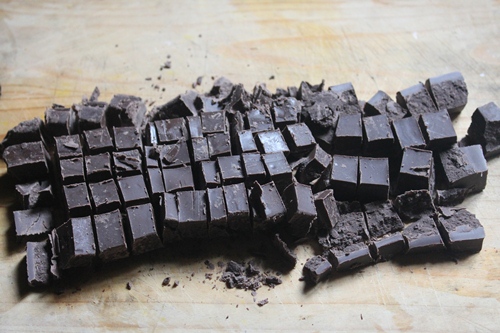 chop dark chocolate into small piece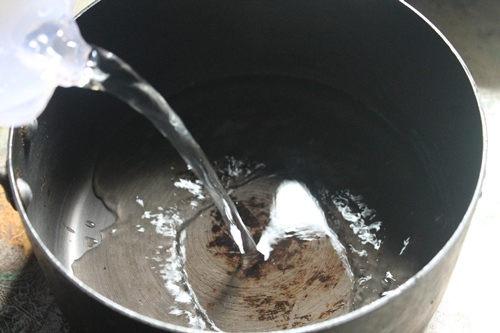 Take water in a sauce pan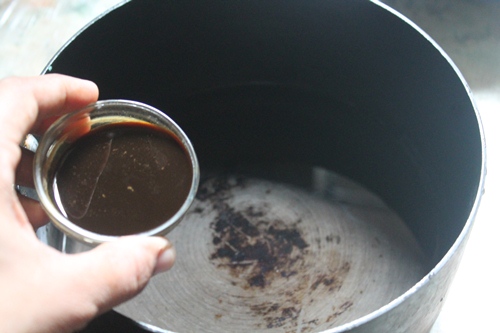 add in instant coffee powder..I added little water to it to dilute it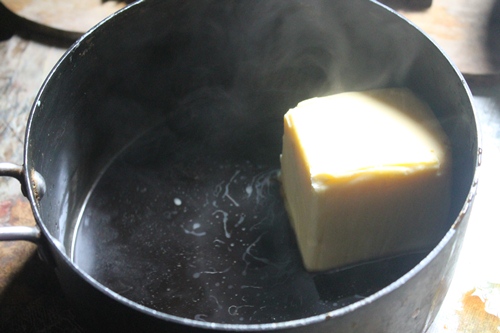 add a good amount of butter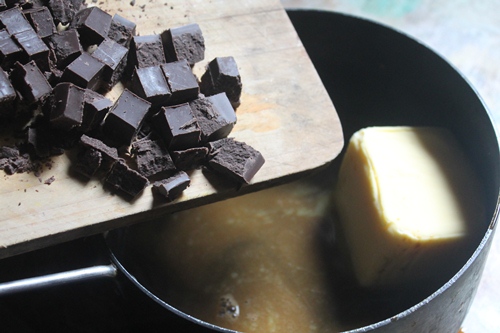 now add in chocolate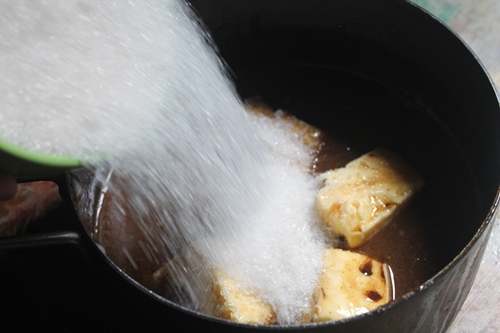 once it is melted..add in sugar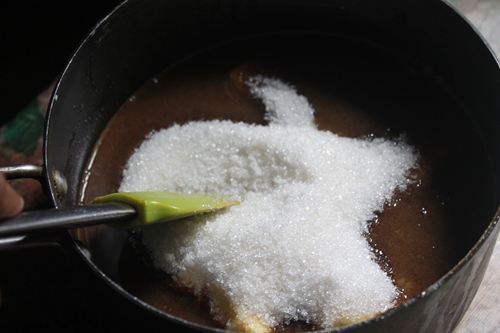 now you have to mix it on low heat till sugar is melted
Now the sugar is melted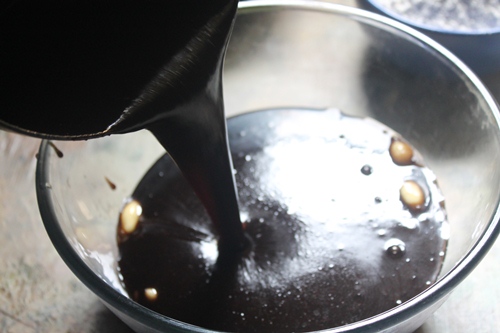 pour it in a large bowl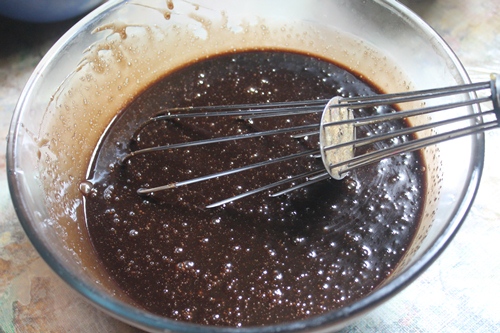 you have to cool it little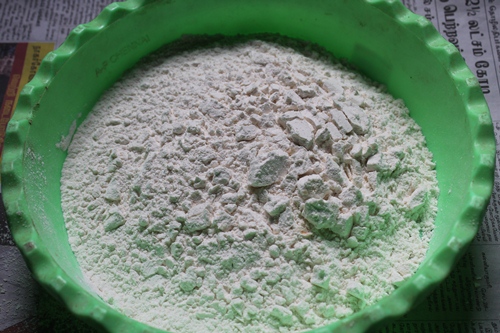 Now lets sift the dry ingredients together..Take maida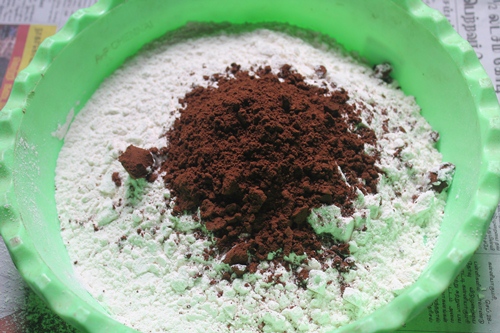 add in cocoa powder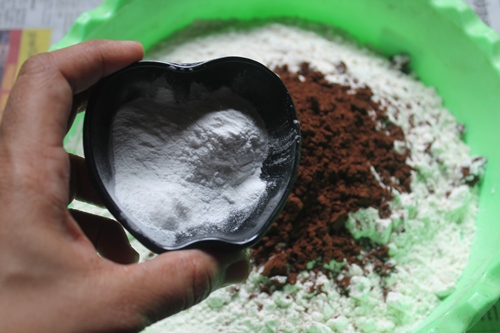 add in baking soda and baking powder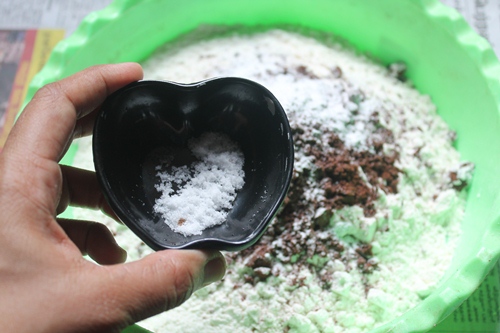 add little salt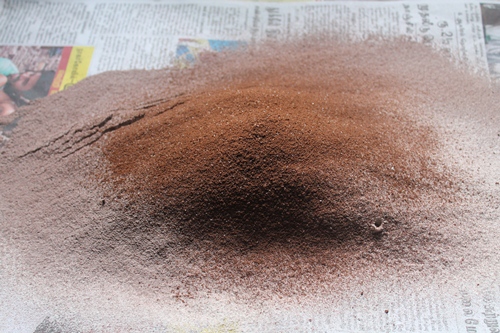 sift it well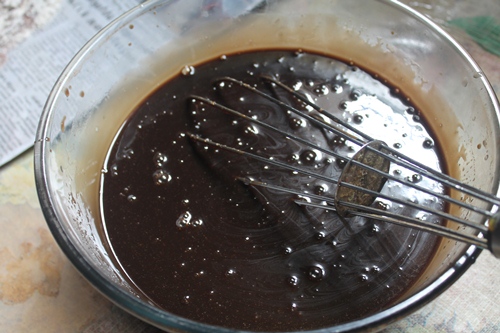 Now take the chocolate mix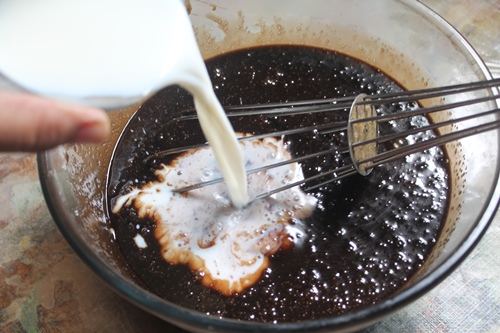 add in milk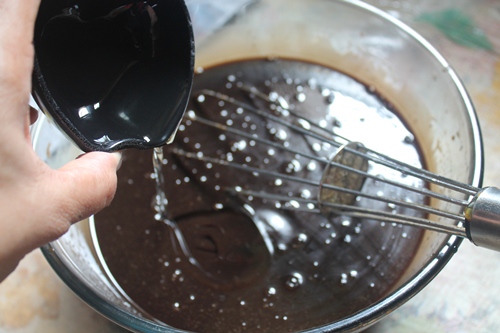 add in oil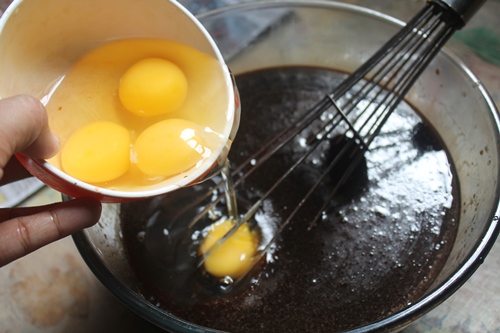 add in eggs and whisk well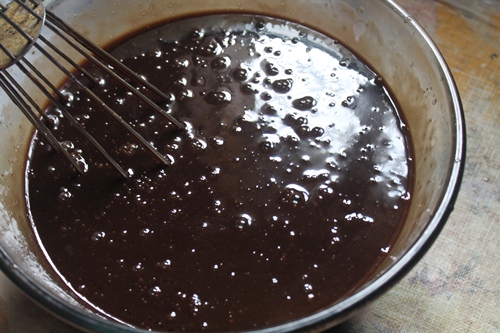 now it is mixed well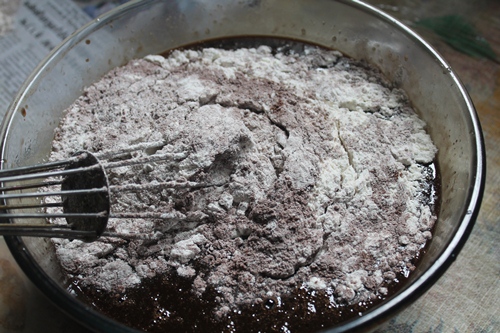 add n dry ingredients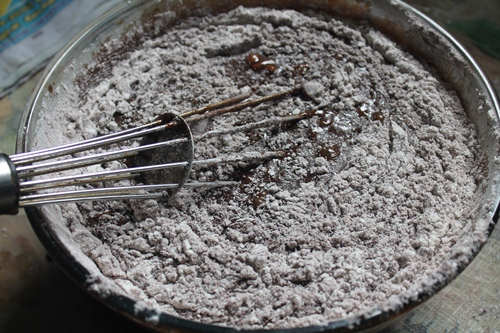 mix well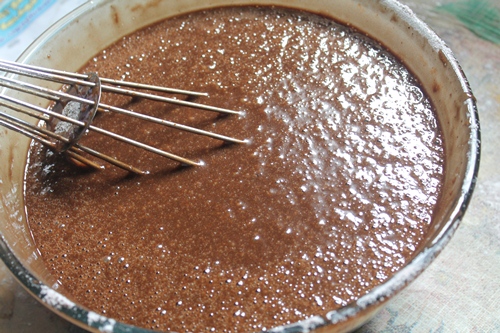 Once it is mixed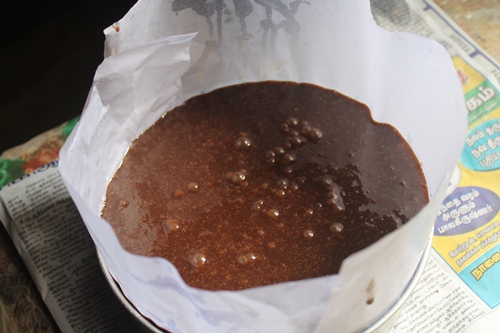 pour it into the pan..it will come till the top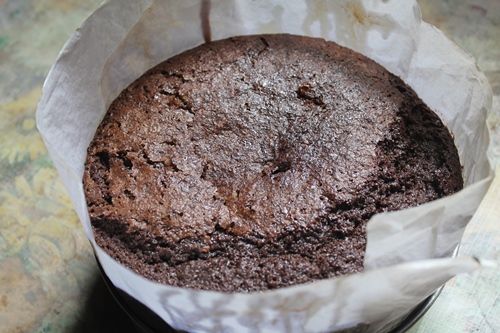 baked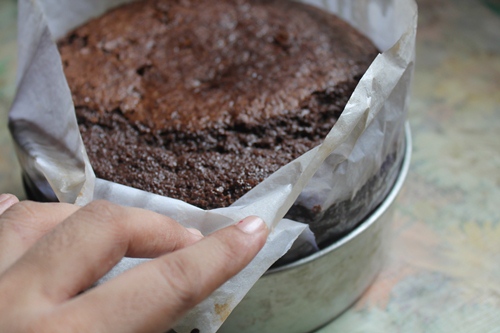 look how much it has risen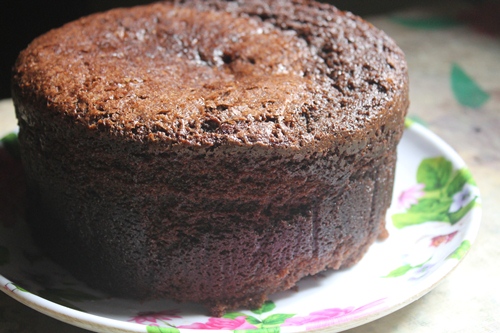 once it is completely cooled, remove it from pan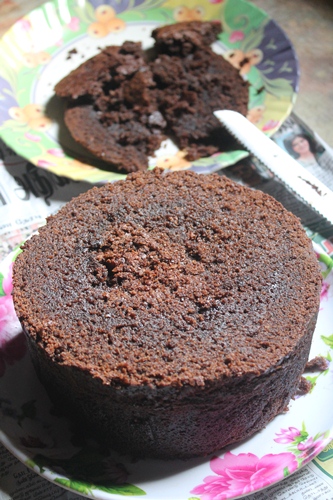 i sliced the top of the cake..a little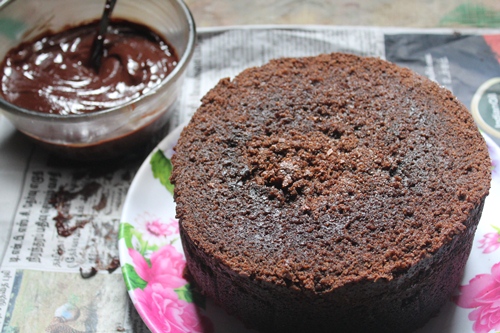 time to decorate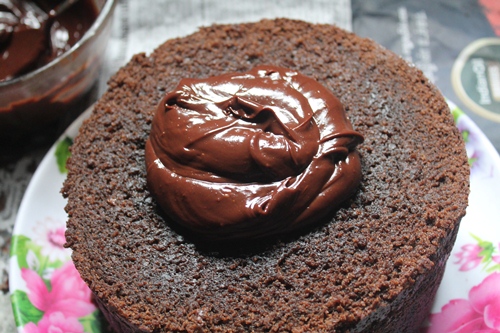 spoon ganache on top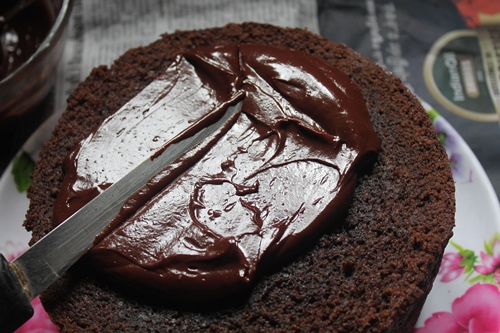 spread it evenly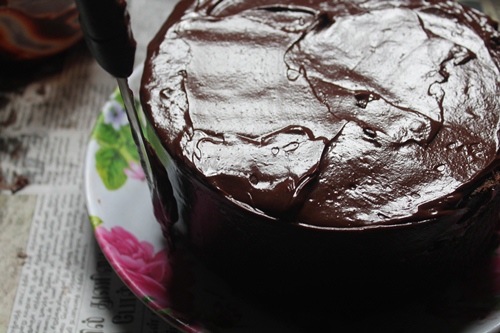 spread on sides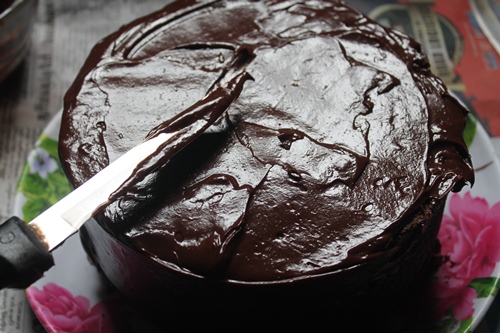 Spread on top as well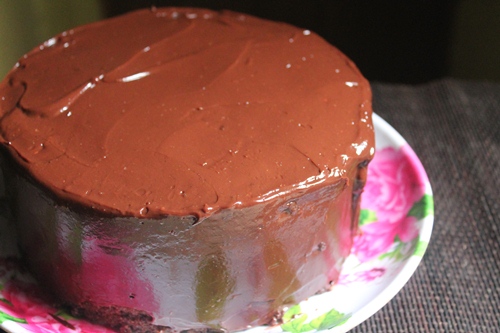 You can leave it like this plain and simple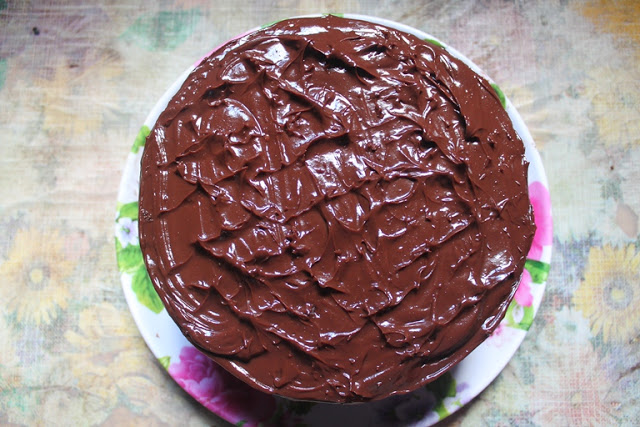 You can give textures like these using the knife
I am Aarthi, a happy homemaker, mom of two beautiful girls, married to my high school sweet heart. My goal is to teach people that cooking can be way more easier and joyful than they think. Yummy Tummy features recipes all over the world with step wise pictures which surely shows the ease of cooking.