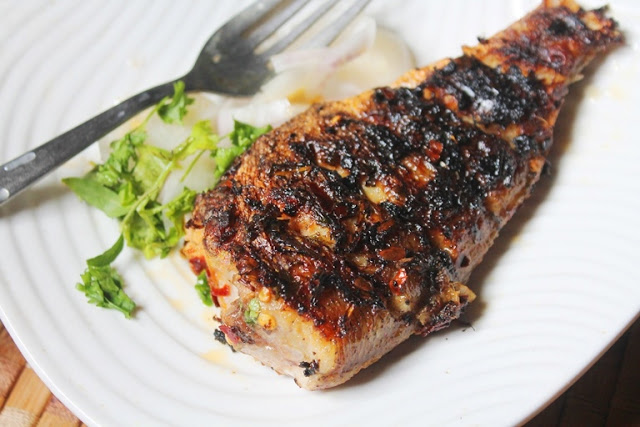 One of my viewer asked me to post a whole baked fish recipe for quite a long time. I was waiting these long to get my hands on a beautiful fish to make this one. ..I loved this fish more than the indian one..I had it all by itself. It was clean and very fresh tasting. I taste the real flaky juicy flesh of the fish and it was yum..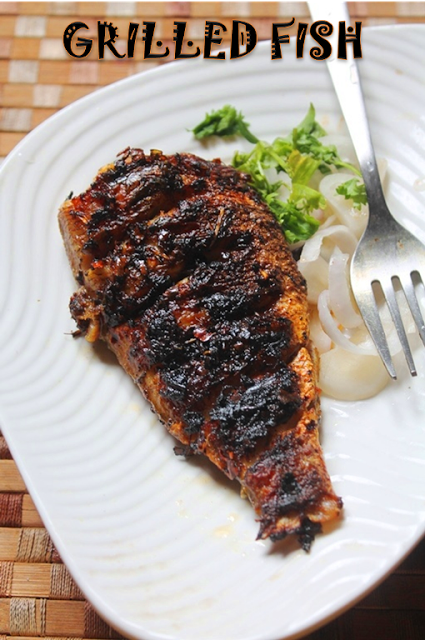 Hope you will give this a try and let me know how it turns out for you..
Preparation Time : 5 mins
Marinating time : 30 mins
Cooking Time : 8 to 10 mins


Ingredients:
Fish – any fish as you like cleaned and cut slashes in them


For Marinate:
Lemon Juice – 3 to 4 tblspn
Olive Oil – 3 to 4 tblspn
Ginger Garlic Paste – 1 tblspn
Red Chilli Flakes – 2 tsp
Coriander leaves or Parsley – 3 tblspn finely chopped
Salt to taste
Pepper to taste
Method:
Mix all ingredients for marinate and put the fish in it. Coat it well with marinate and let it set for 30 mins or so.
Heat a grill pan on high heat and oil it generously. Now place fish in the pan and let it cook for 3 to 4 mins. Now flip over and cook for another 3 mins.
Now remove it and serve hot with lemon wedges.
Pictorial: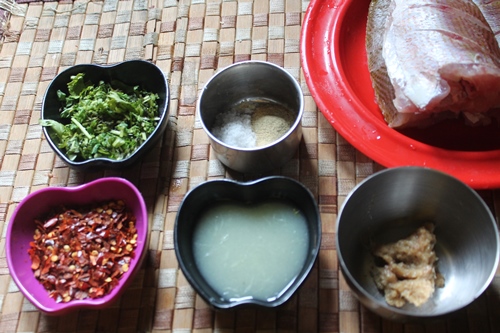 Take all your ingredients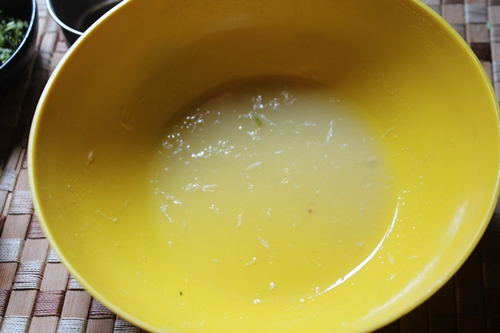 Take lemon juice in a bowl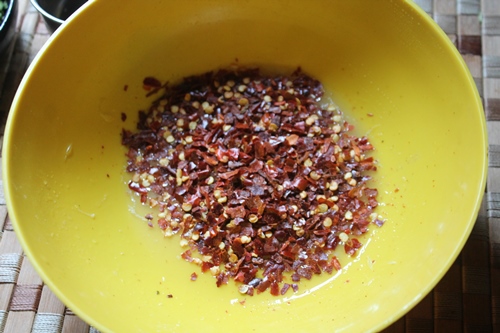 add red chilli flakes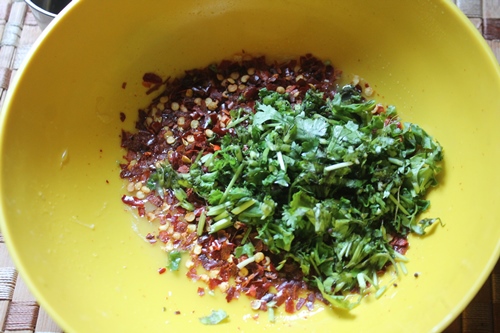 add chopped parsley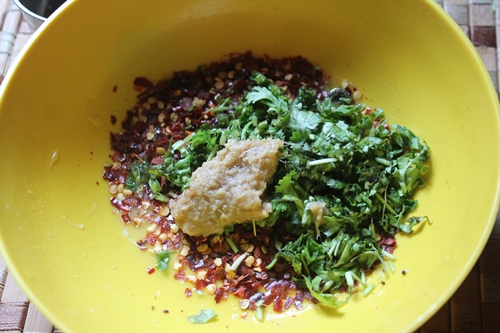 add ginger garlic paste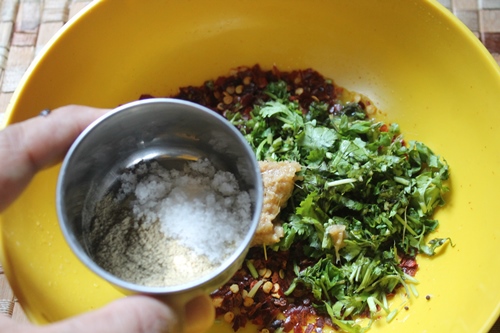 add salt and pepper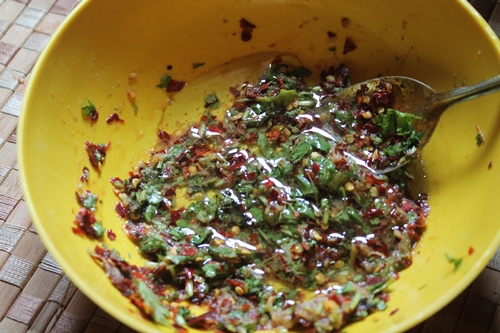 add in good amount of olive oil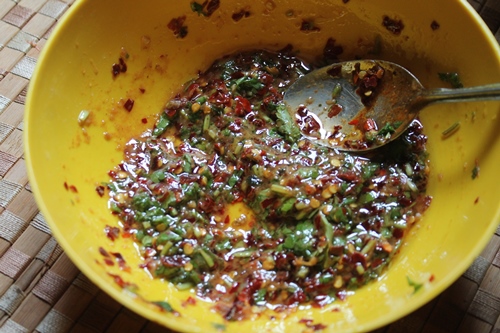 mix well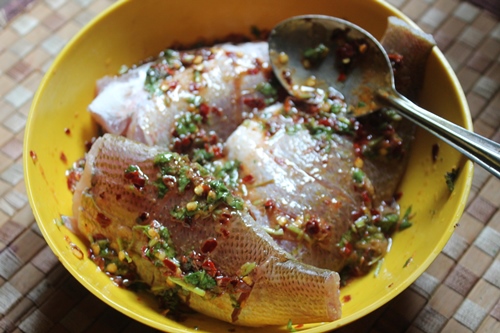 place cleaned fish in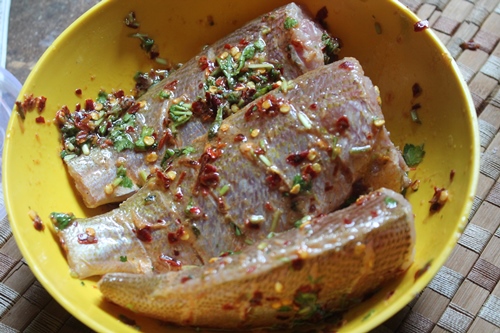 mix well with marinate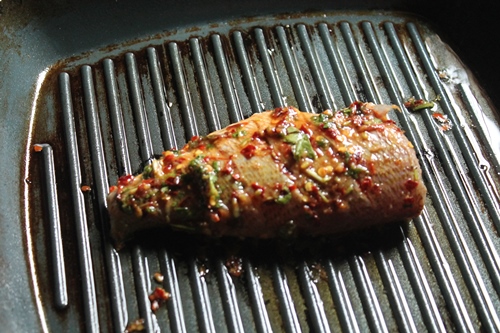 now place this in a heated oiled grill pan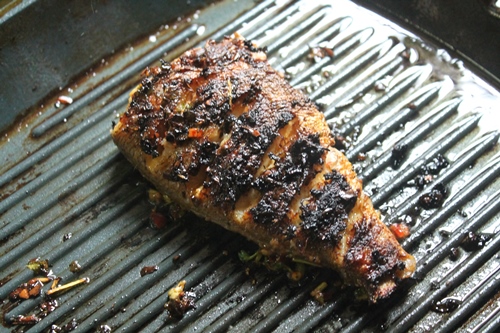 cook till done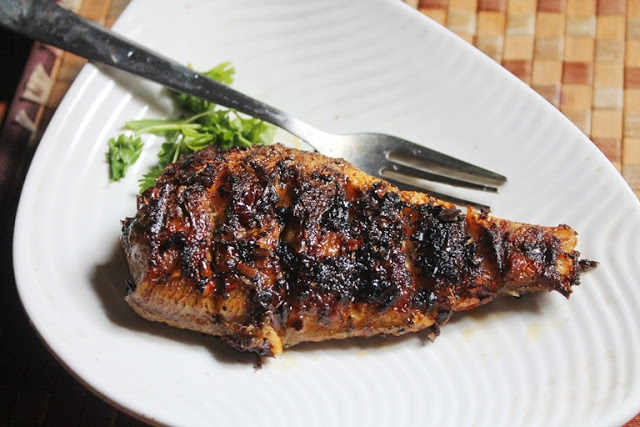 Serve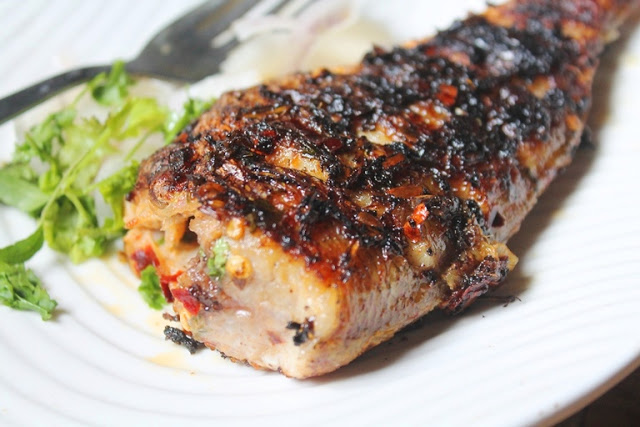 I am Aarthi, a happy homemaker, mom of two beautiful girls, married to my high school sweet heart. My goal is to teach people that cooking can be way more easier and joyful than they think. Yummy Tummy features recipes all over the world with step wise pictures which surely shows the ease of cooking.