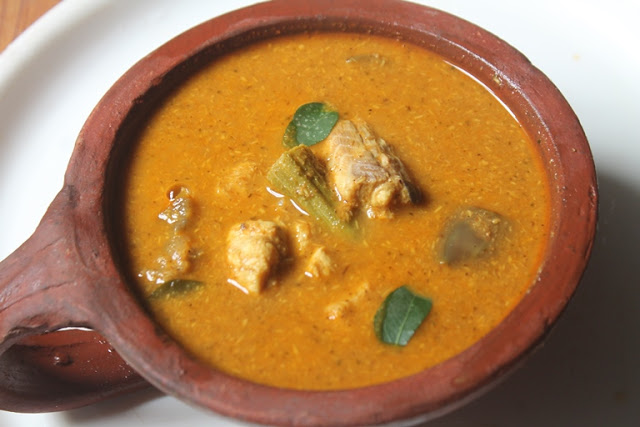 This is one recipe which i had daily as my post pregnancy food during the first month. Even though my mom is a vegetarian she made this curry for me, it has ajwain, dry ginger, garlic, shallots, curry leaves and many other things in this which helps increase milk during breast feeding. You can check all my post pregnancy recipes too..There is a veg version of this curry, which i will post very soon.
Similar Recipes,
Goan Fish Curry
Anchovies Fish Curry
Sardine Fish Curry
Chettinad Fish Curry
Malabar Fish Curry
Mackerel Fish Curry
Village Style Fish Curry
Many More..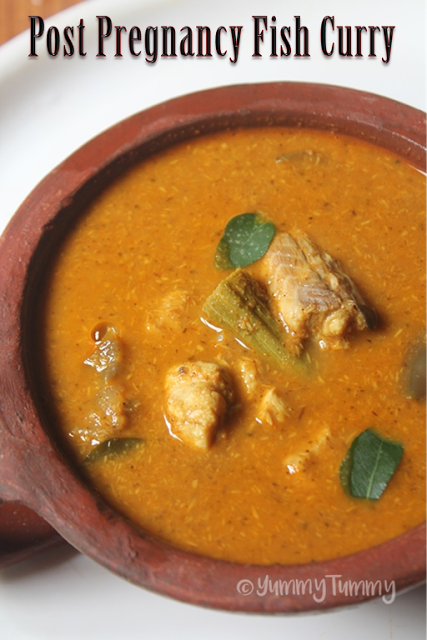 So try this out and let me know how it turns out for you..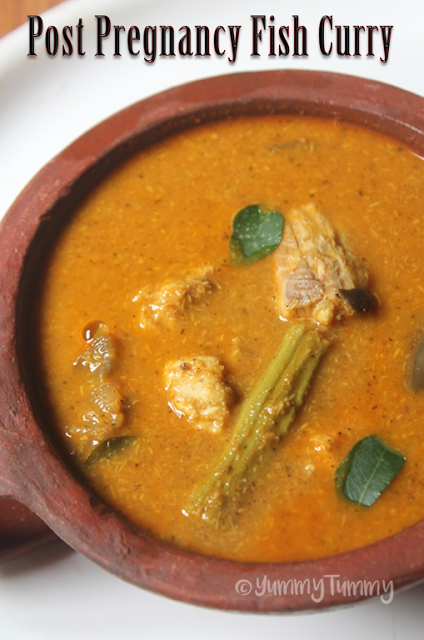 Preparation Time : 5 mins
Cooking Time : 35 to 45 mins
Serves : 4
Ingredients:
Fish Pieces – 300 grams ( I used Therachi)
Brinjal – 1 large cubed
Drumstick – 1 small chopped and slit in the middle
Water as needed
Salt to taste
For Roasting & Grinding:
Oil – 1 tblspn
Ajwain / Omam – 2 tsp
Cumin Seeds / Jeerakam – 2 tsp
Shallots / Sambar Onion – 6
Garlic – 10 cloves
Fresh Coconut – 1.5 cup grated
Red Chilli Powder – 1 to 2 tblspn
Coriander Powder – 2 tblspn
Turmeric Powder – 1 tsp
Dry Ginger Powder – 2 tsp
Curry Leaves a small handful
Method:
Heat oil in a kadai, add in all roasting ingredients except coconut and powdered spices and saute for a min. Add in coconut and roast till it gets golden and well roasted. Add all powdered spices and toast till golden. Take them in a bowl and let it cool for 5 mins. Now take the roasted mix in a blender along with tamarind. and make it into a smooth puree by adding some water.
Now take drumstick, brinjal and curry leaves in the same kadai. Add in some water, coconut masala and salt. Cover this and cook for 10 mins till the veggies is cooked.
Add in fish pieces and cook for 7 to 10 mins till the fish is cooked.
Serve this curry with rice.
Pictorial: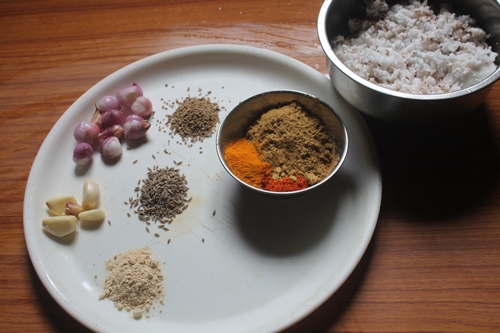 Take all your ingredients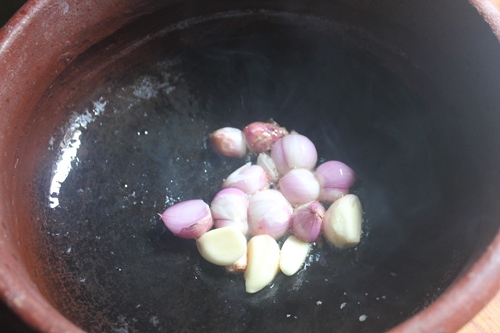 Heat little oil in a pan, add shallots and garlic and roast for a min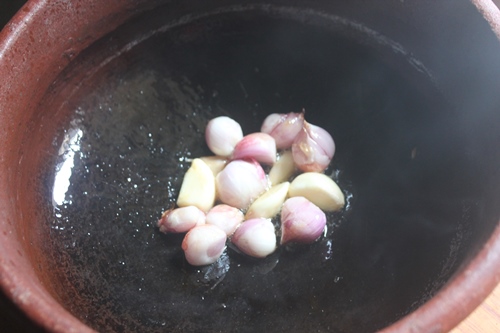 now it is toasted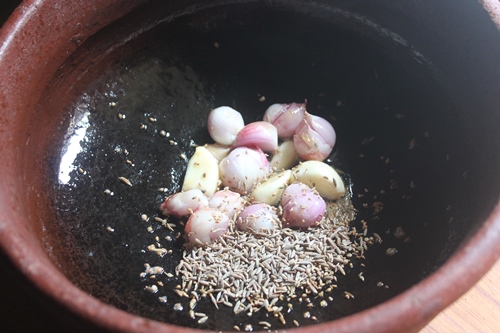 add cumin and ajwain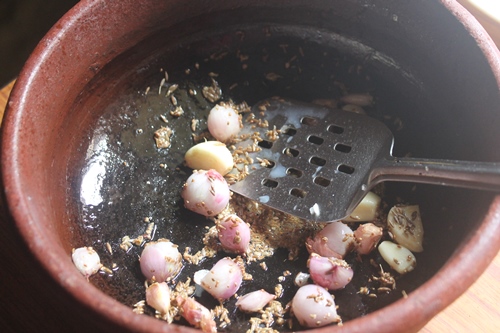 roast for few mins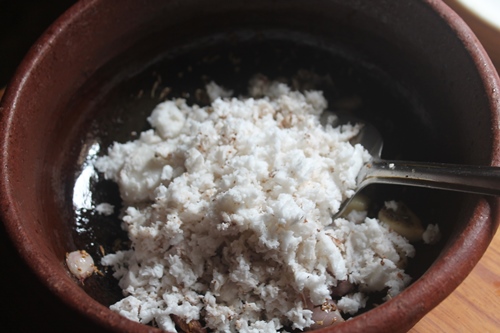 add coconut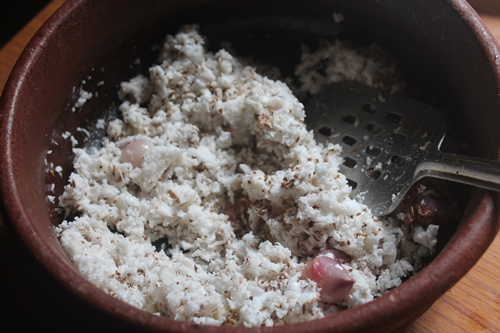 mix that well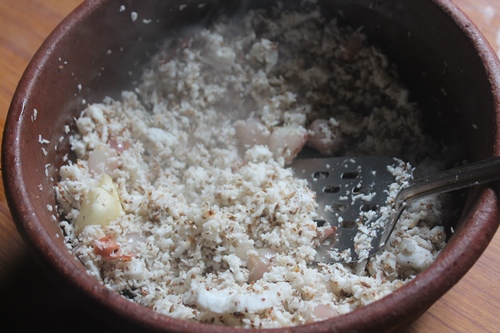 toast them till it darkens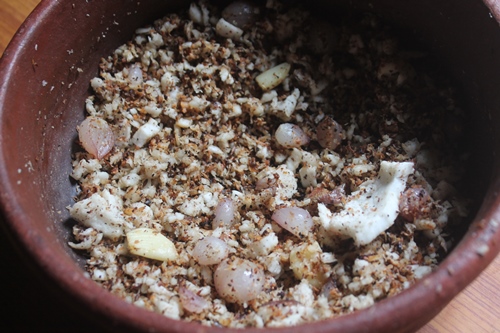 now it is all golden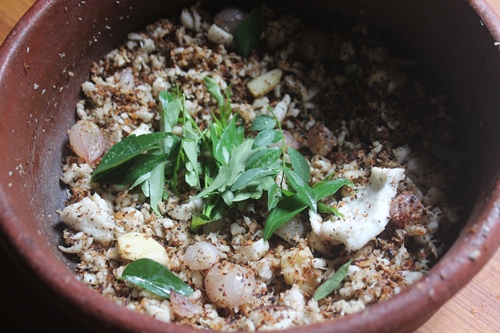 add curry leaves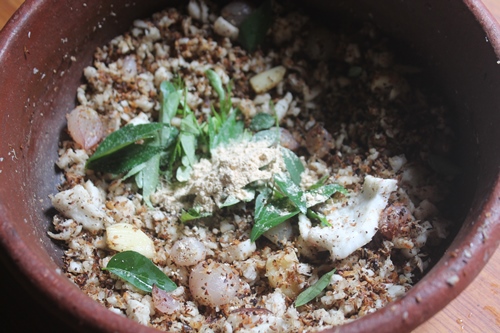 dry ginger powder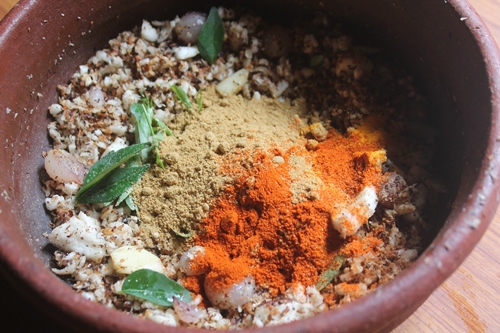 chilli, coriander and turmeric powder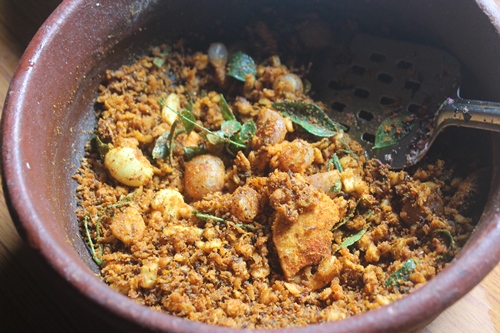 mix well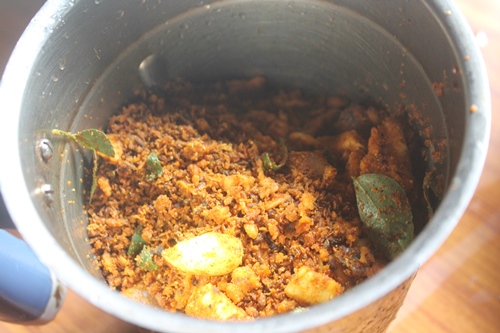 take it in a blender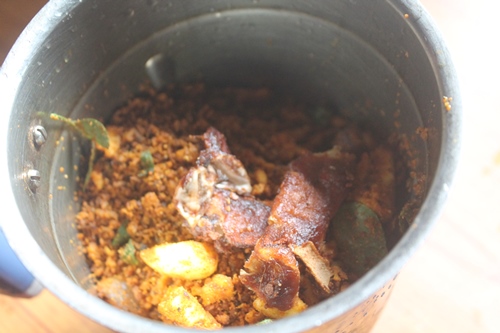 add tamarind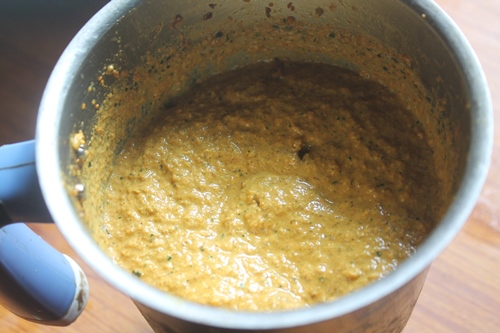 puree till smooth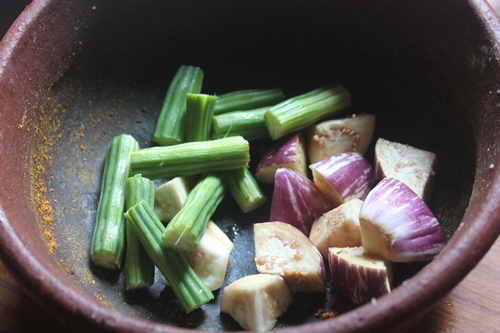 take brinjal and drumsticks in a kadai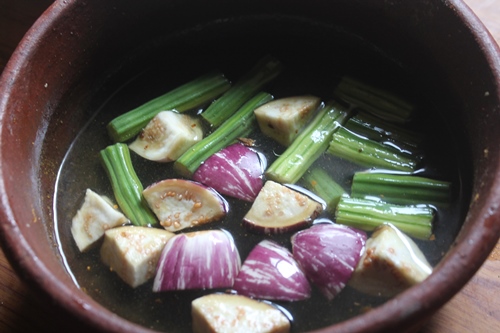 add water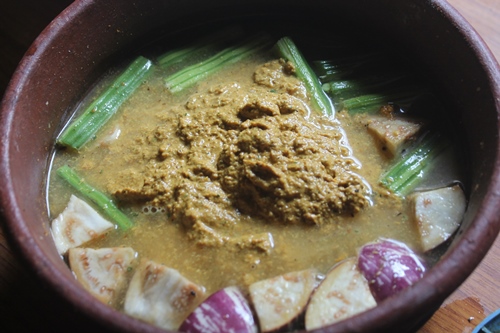 add coconut masala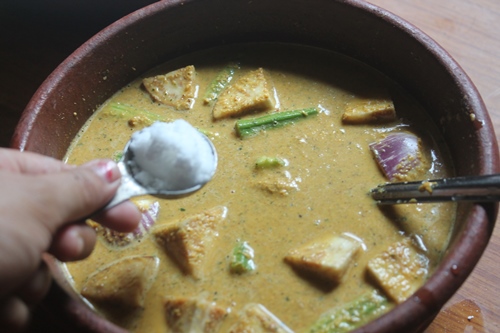 add salt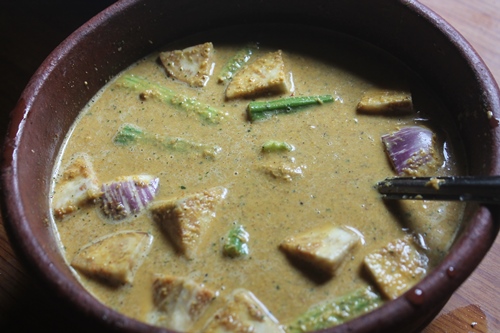 simmer for few mins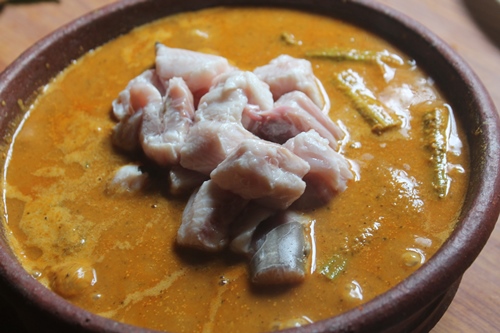 add fish pieces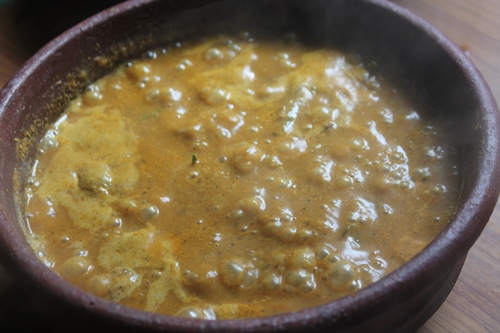 simmer for few more mins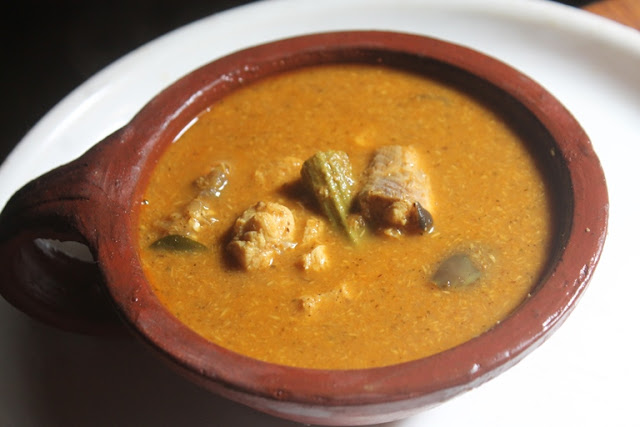 Serve
I am Aarthi, a happy homemaker, mom of two beautiful girls, married to my high school sweet heart. My goal is to teach people that cooking can be way more easier and joyful than they think. Yummy Tummy features recipes all over the world with step wise pictures which surely shows the ease of cooking.