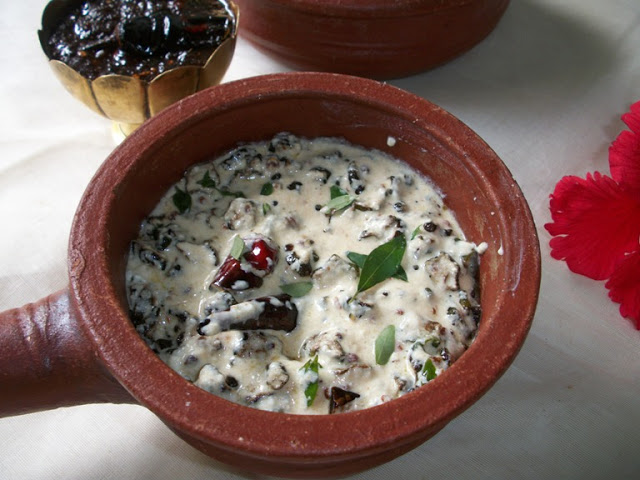 Finally Onam has arrived and I wish everyone a very very happy onam…
Hope you all are bust planning your weekend…I too have a few plans for this…
This is a simple sidedish that can be made really quickly…Usually they deep fry ladysfinger for this dish but I just sautéd them in some oil till crispy and used it..
And BTW I posted another recipe today so check it too…
Hope you will give this a try and let me know what you think…
Ingrediants:
Ladysfinger-20 chopped into thin rounds
Curd- ½ cup
Coconut- ½ cup
Curry leaves-1 spring
Green chilli-2 chopped
Mustard seeds / Kaduku-1 tsp
Dry Red Chilli-2
Salt to taste
Coconut oil-3 tblspn
Method:
Heat 2 tblspn of oil and add the ladysfinger and green chilli and fry till it gets crispy and golden..It will take around 10 mins..
Grind coconut into smooth paste..
Take this in a mixing bowl and add curd to this..Season with some salt and mix well.
Add the fried ladysfinger in this and mix well..
Make tempering by heating oil and crackle some mustard,dry red chilli,curry leaves…
Pour this over the mixture and mix well..
Serve this with rice and any curry
Pictorial: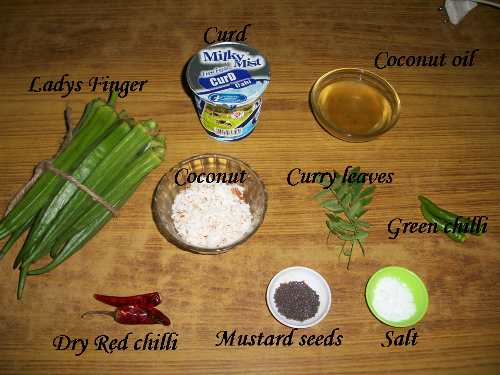 take all your ingrediants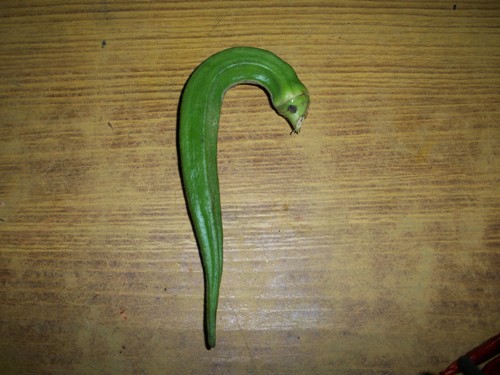 Just for fun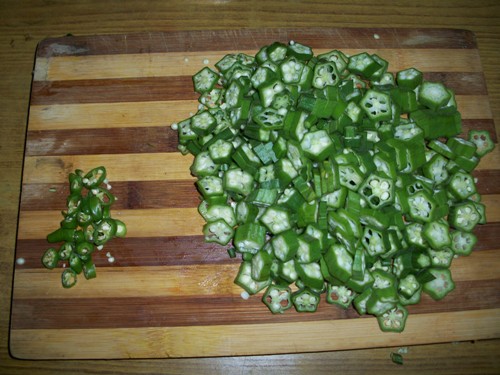 Chop up your ladysfinger and green chilli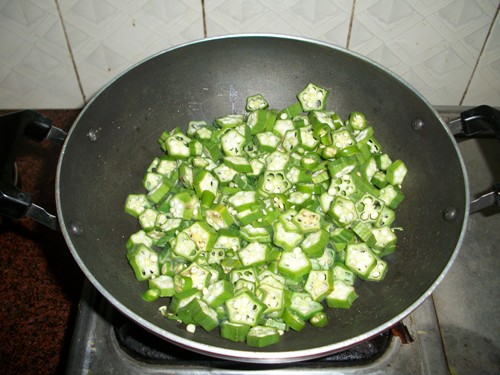 saute this in oil..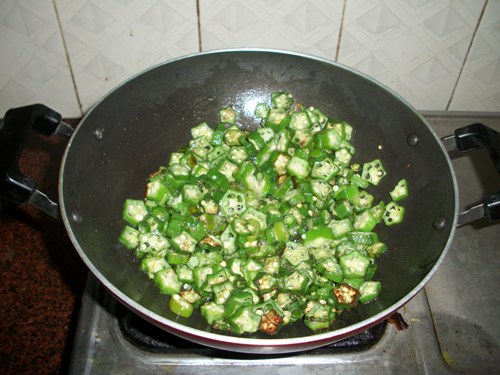 Saute again…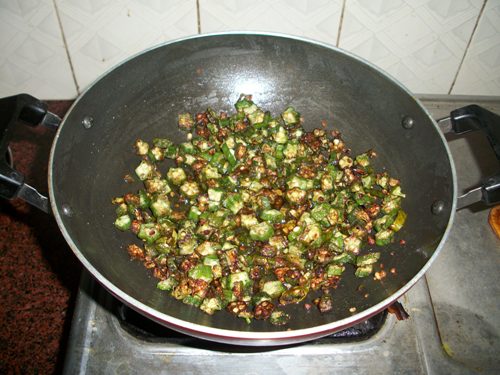 till crispy…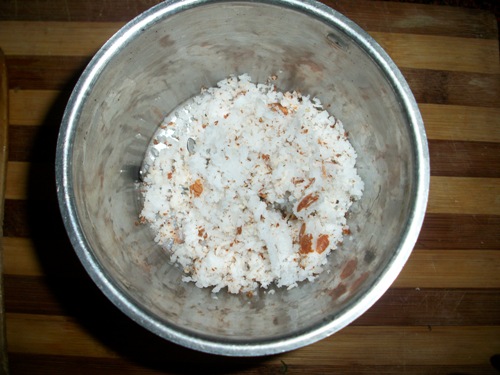 Take coconut in a blender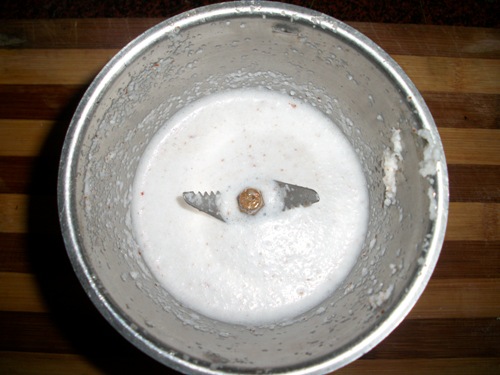 make in to a fine puree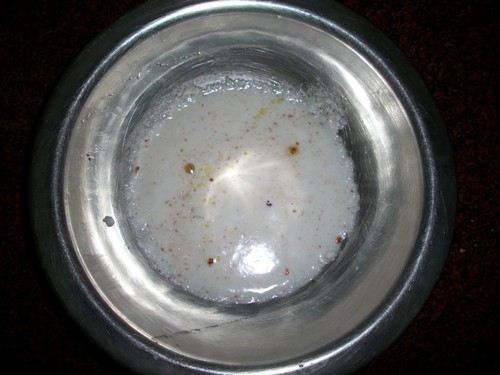 pour this in a bowl…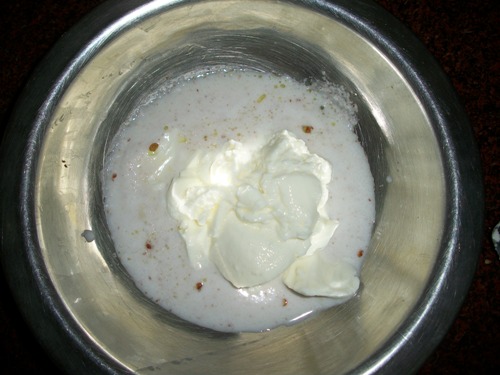 Add in curd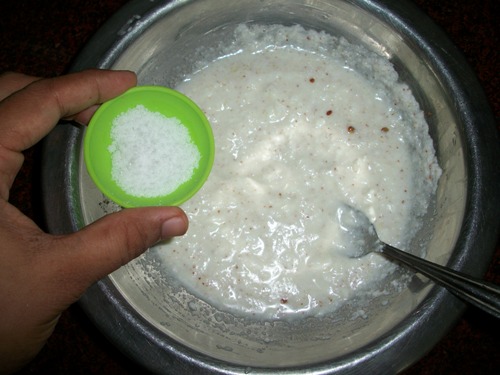 Season with salt..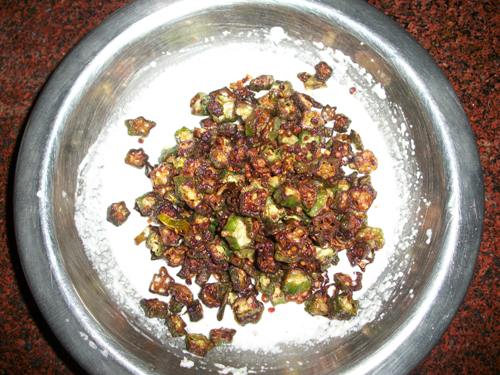 Add in the fried ladysfinger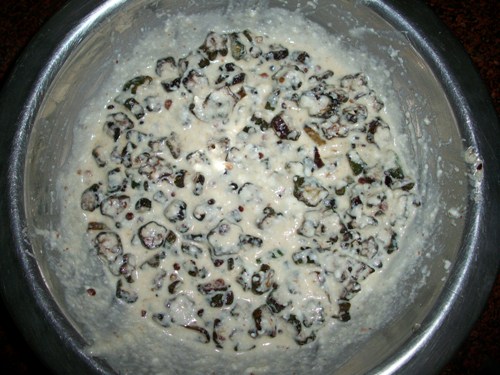 mix well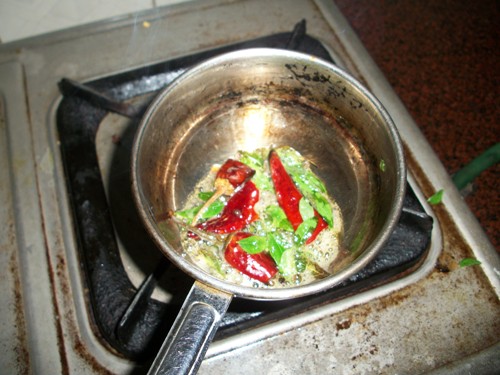 Now make your tadka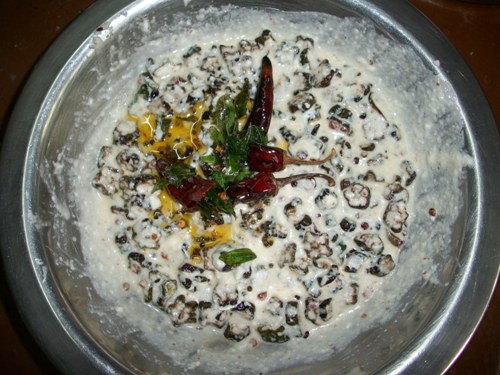 pour this over the ladysfinger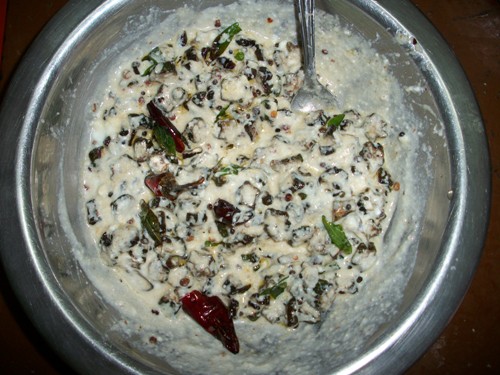 mix well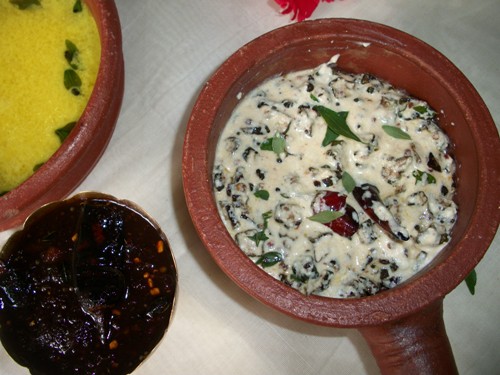 Serve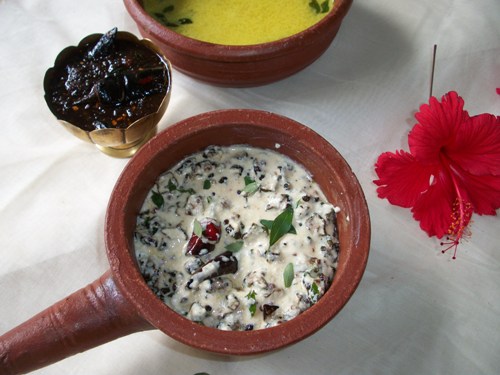 I know this looks good