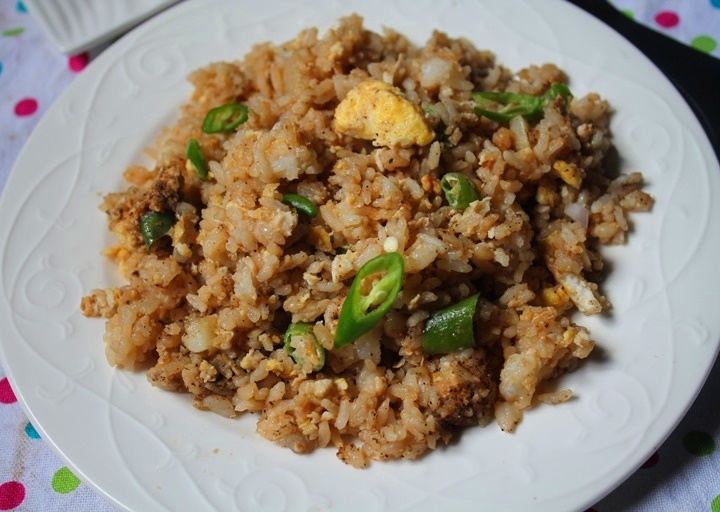 I have quite a few fried rice recipe in this blog, both veg and non veg. But this is one recipe which i make quite often, it is not traditional fried rice, it is a street food style recipe which i love so much. I have a variation of this recipe in this blog right here..It is so easy to make, if you have some leftover rice, you can make this the next day and enjoy it, somedays i purposely cook a little more rice to make this. I made this today and enjoyed it with pepper gobi which will be my next post..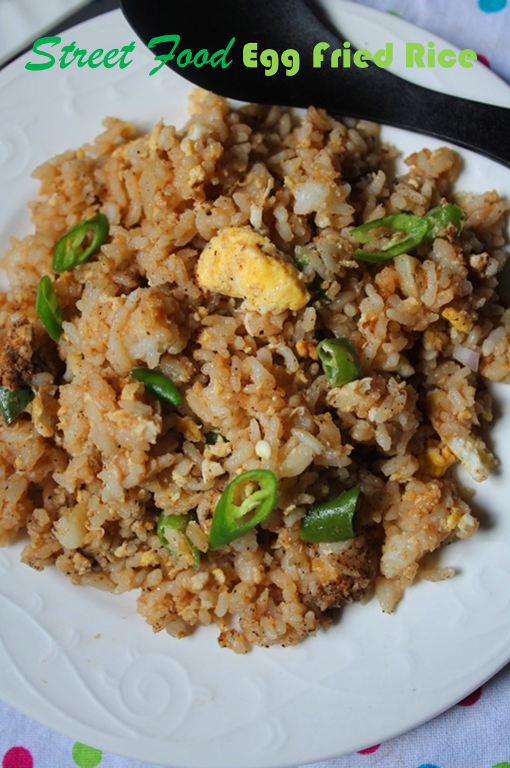 Preparation Time : 5 mins
Cooking Time : 15 mins
Serves : 2
Ingredients:
Oil – 1 tblspn
Onion -1 medium size chopped finely
Garlic – 4 cloves finely chopped
Green Chillies – 2 finely chopped
Eggs – 3
Cooked Rice – 3 cups (previous day leftover rice)
Salt to taste
Sugar – 1/2 tsp
Ajinomoto a pinch (optional)
Dark Soya Sauce – 1 tsp
Pepper Powder – 1 tsp
Spring Onions few tblspn finely chopped for garnishing
Method:
Heat oil in a wok, add in onions, garlic and chillies. Saute it for a min.
Add in eggs and scramble it lightly. Add in cooked rice and fry for couple of mins.
Add in salt, sugar and soy sauce. Fry it for 3 to 4 mins.
Add in pepper and toss well.
Garnish with spring onions. Serve hot.
Pictorial: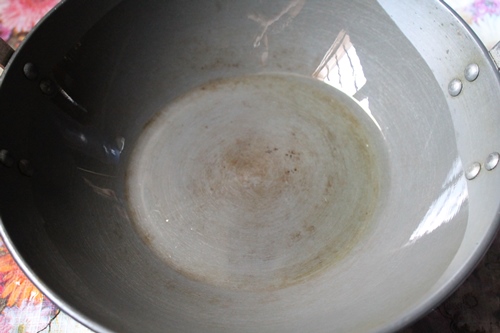 Heat oil in a wok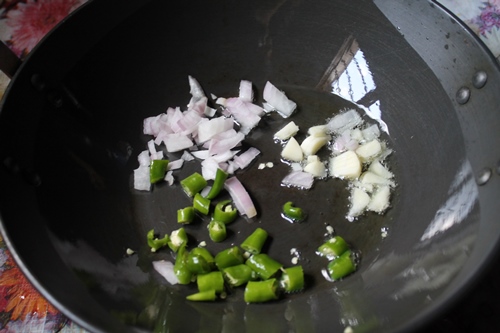 Add Onion, Garlic and chillies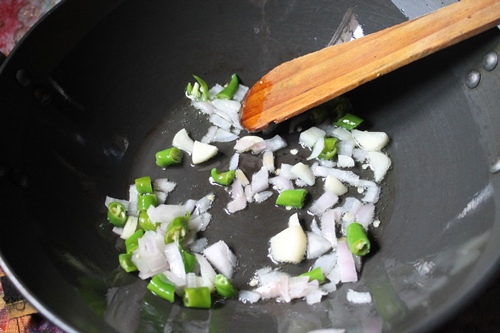 Saute it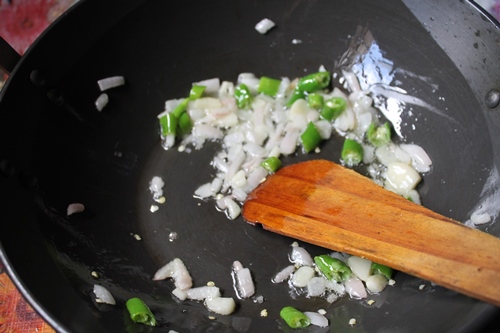 Fry til for couple of mins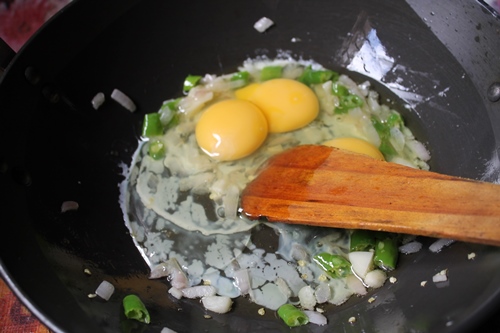 Crack open three eggs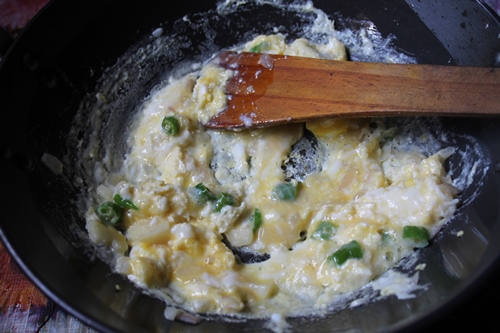 Fry them for a min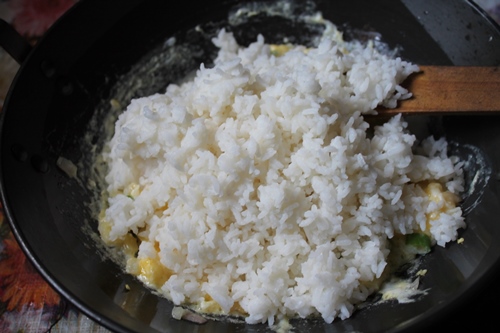 Add cooked rice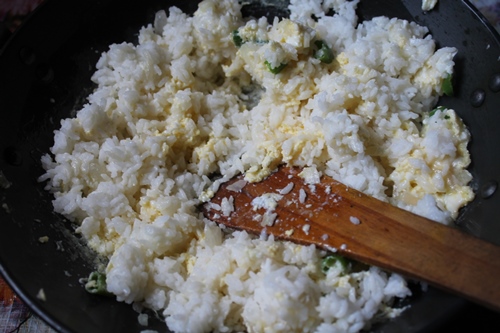 toss well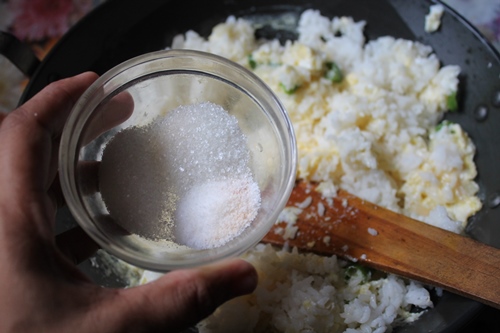 Season with some salt and sugar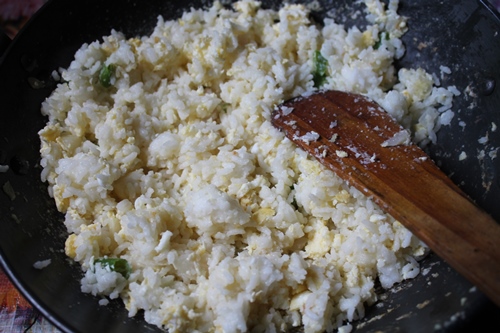 Fry well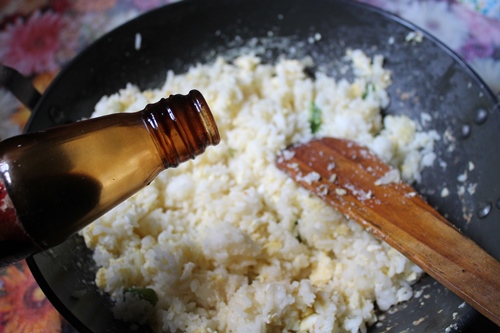 Add some soy sauce
mix well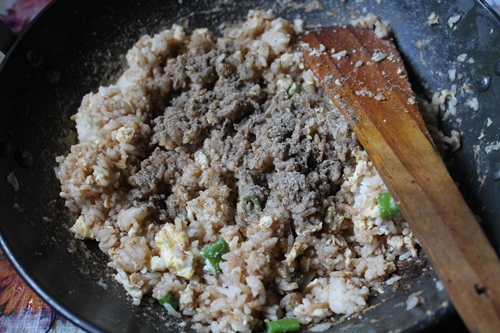 sprinkle over some pepper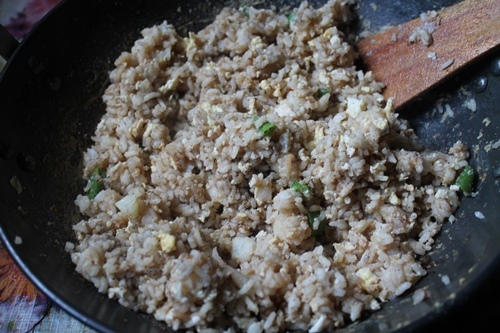 toss well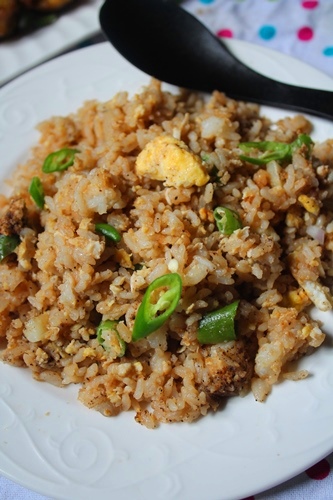 Serve
I am Aarthi, a happy homemaker, mom of two beautiful girls, married to my high school sweet heart. My goal is to teach people that cooking can be way more easier and joyful than they think. Yummy Tummy features recipes all over the world with step wise pictures which surely shows the ease of cooking.