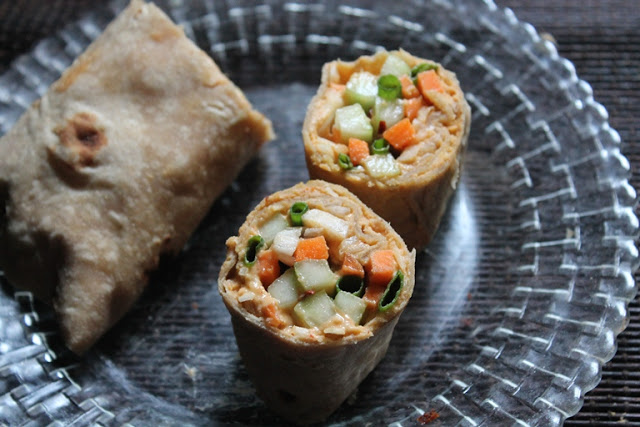 This is the recipe which i made using the hummus which i made..I also made one more quite famous wrap which is made using hummus and carrots..Will share it soon..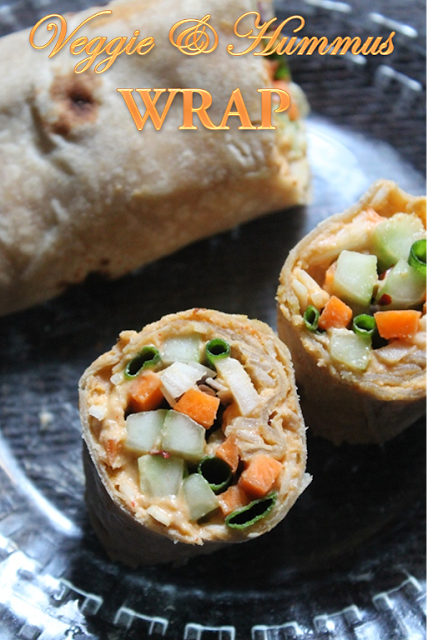 This wrap is pretty easy to make and it taste really healthy and filling. Great wrap when you are in diet, since hummus is full of protein and there are tons of veggies in this..This is great to put in your kids lunch box as well..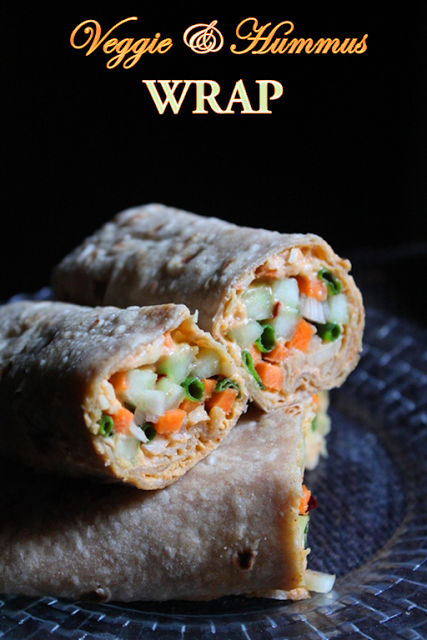 Hope you will give this a try and let me know how it turns out for you..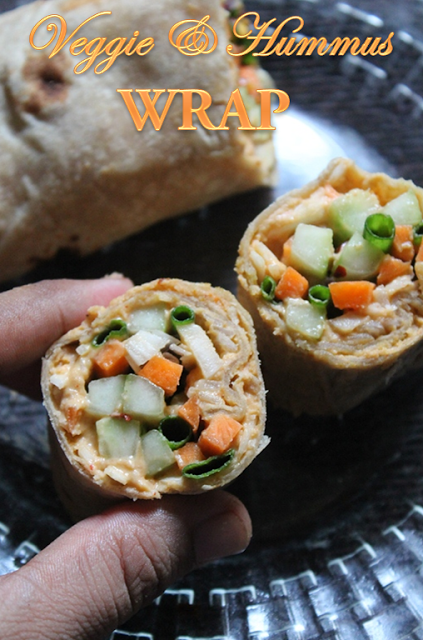 Preparation Time : 15 mins
Serves : 4
Ingredients:
Wheat Tortilla – 4 (Recipe here)
Hummus as needed (Recipe here)
Cabbage or Lettuce – 1 cup shredded thinly
Cucumber – 1 small peeled and cut into long strips
Carrot – 1 medium size cut into long strips
Spring Onion White Part – 3 chopped finely
Spring Onion Green Part – 3 cut into long pieces
Capsicum / Bell Peppers – 1/2 sliced into long strips
Salt to taste
Red Chilli Flakes as needed
Method:
Take a wheat tortilla..Spread hummus over it, leave space around the border.
Now spread the veggies. Sprinkle with salt and chilli flakes.
Roll the tightly and carefully.
Cover with plastic wrap.
Chill for couple of hours.
Cut them into pieces using a sharp knife.
Serve.
Pictorial: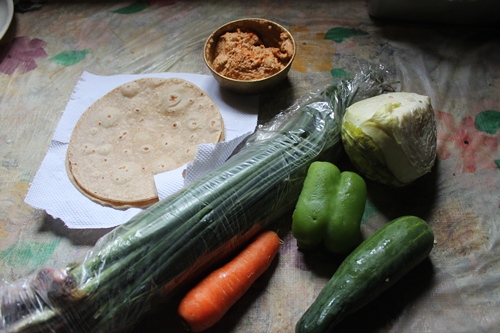 Take all your ingredients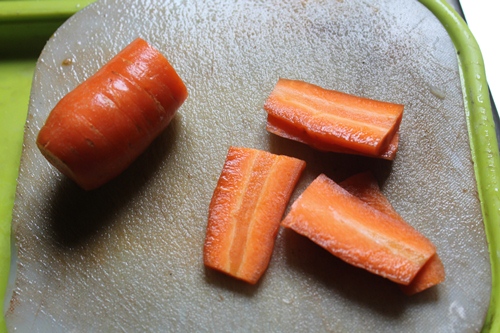 Start by preparing the veggies..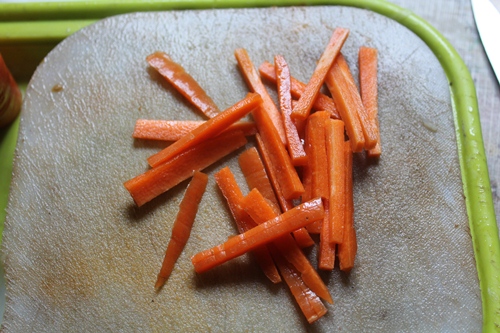 cut carrot into thin strips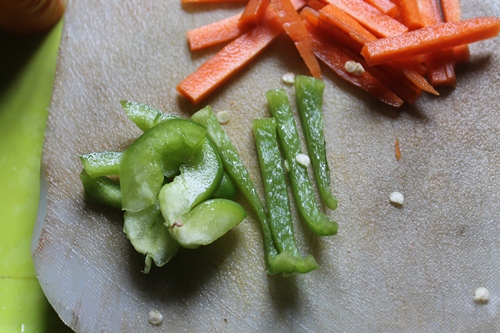 now slice bell peppers as well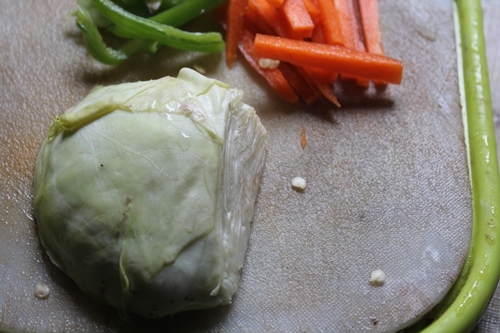 take a piece of cabbage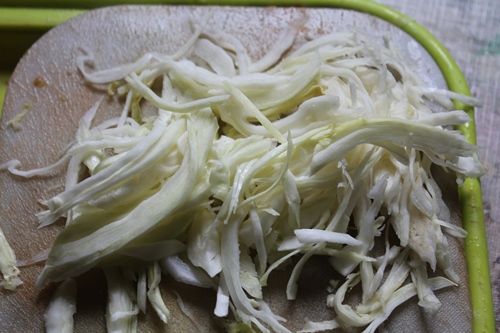 shred them thinly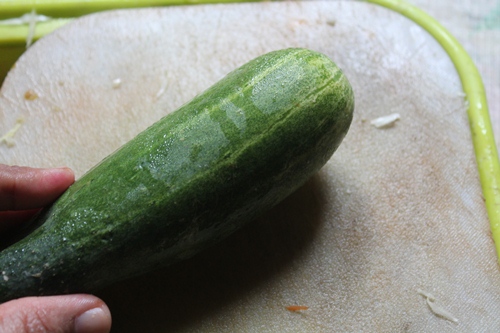 take a cucumber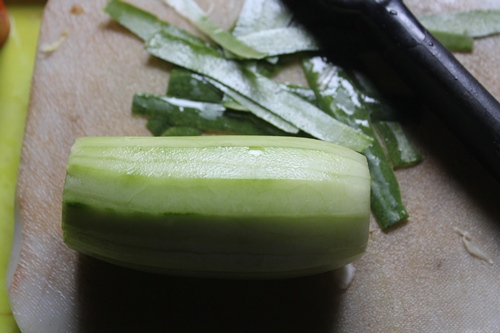 peel them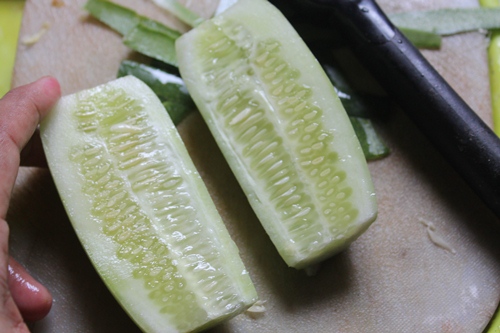 cut them in the middle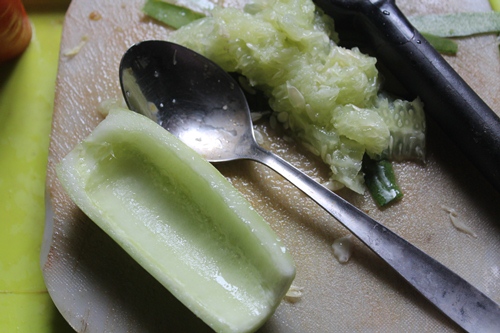 scoop the seeds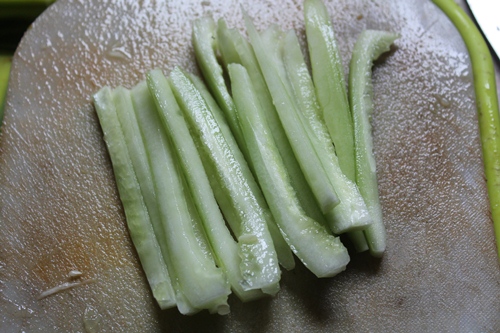 cut them into long strips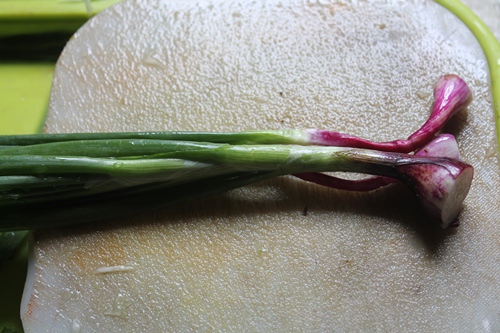 take three spring onions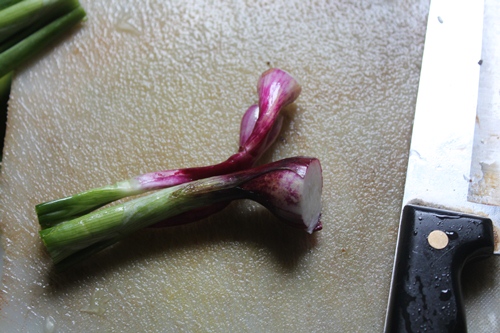 take the white part alone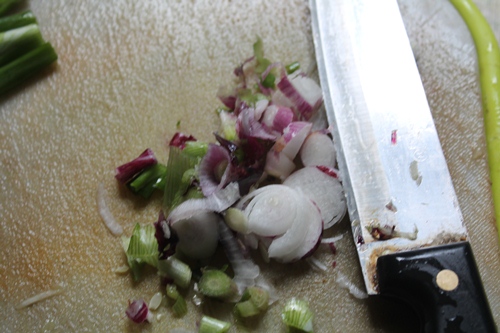 slice them pretty thinly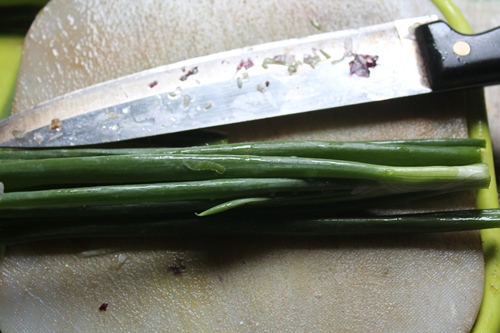 now take the green part of spring onions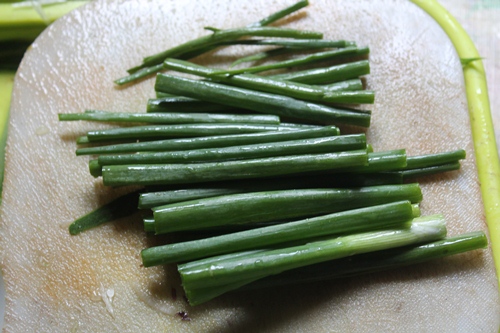 cut them like this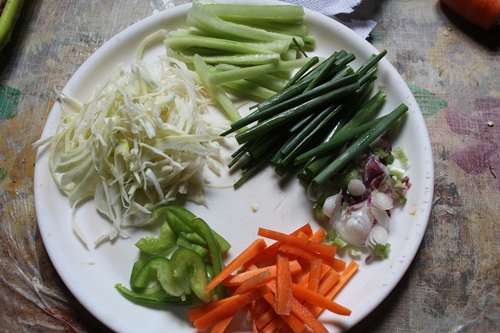 now that the veggies are done..set this aside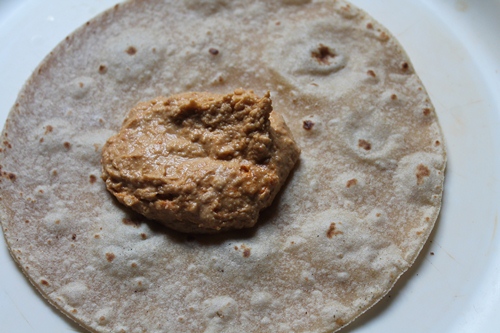 dollop some hummus over it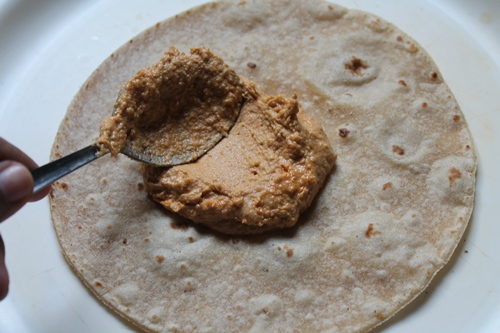 spread it out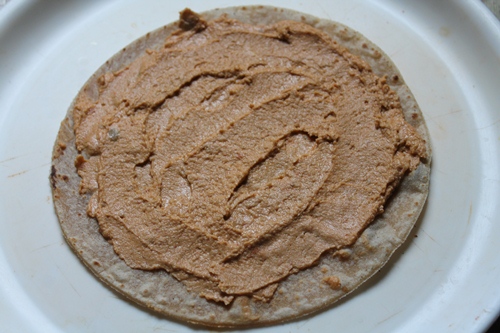 spread evenly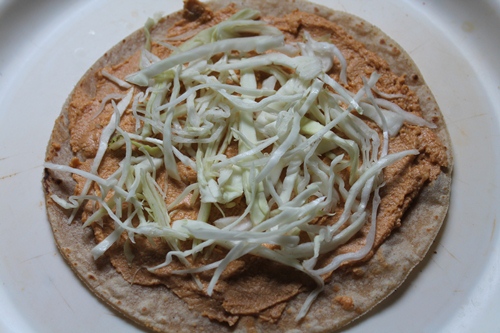 sprinkle some cabbage, you can use lettuce as well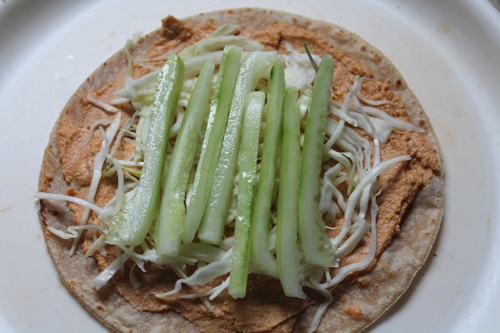 lay some cucumber slices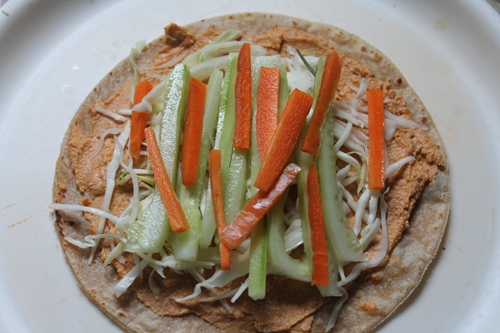 now goes the carrots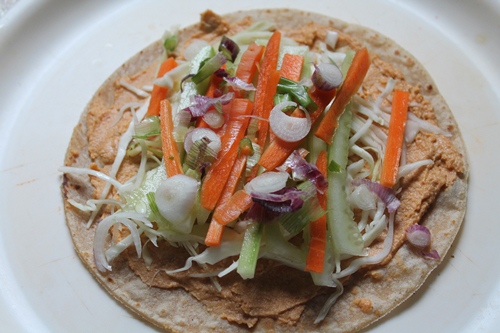 sprinkle some spring onion white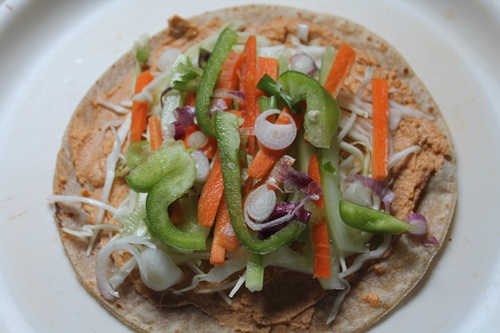 now some capsicum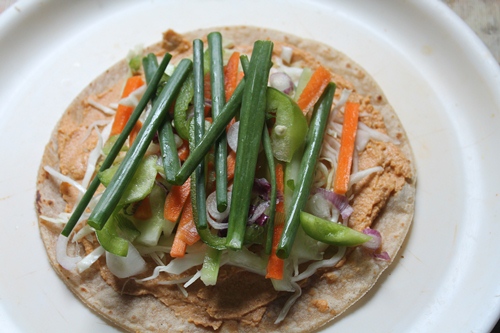 and some spring onion green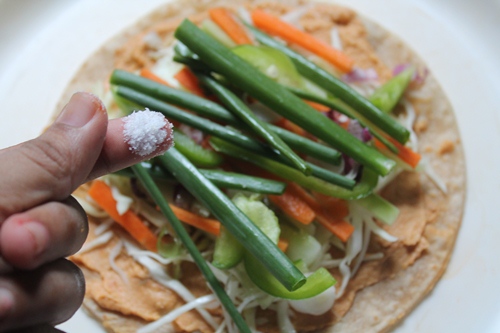 season with little salt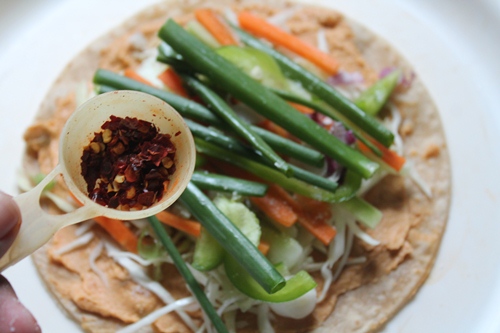 and some chilli flakes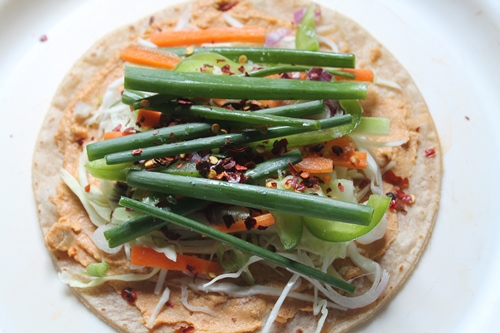 time to wrap this up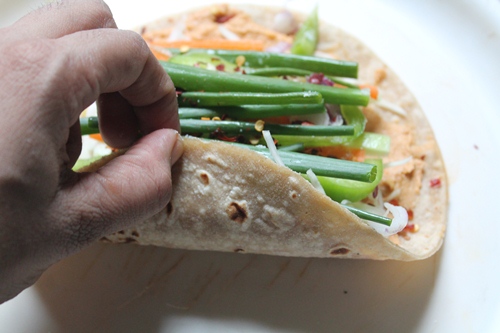 start with one end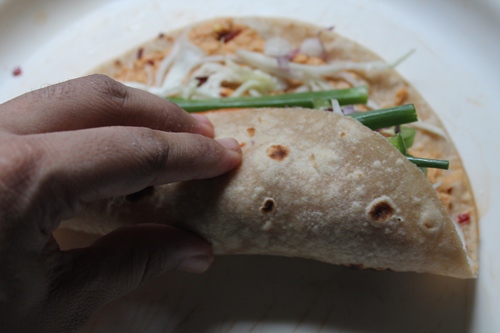 roll firmly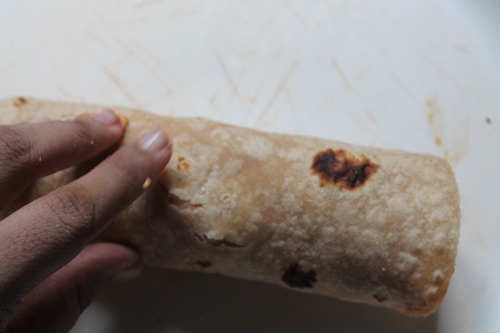 now it is rolled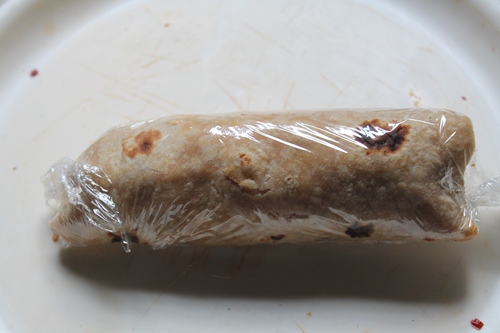 cover with plastic wrap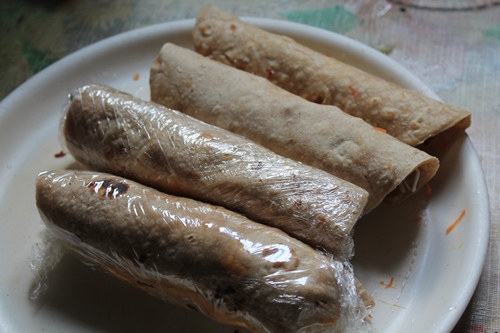 and chill this for couple of hours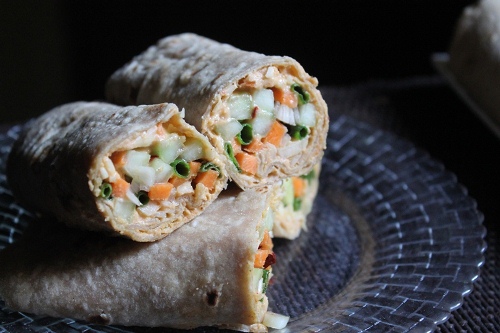 slice and serve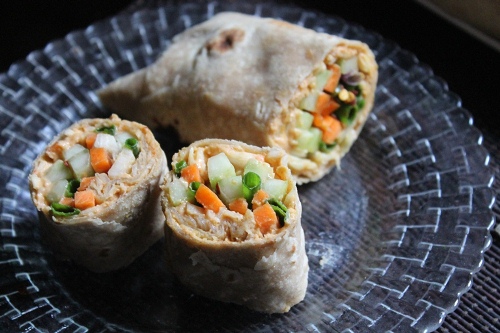 Enjoy
I am Aarthi, a happy homemaker, mom of two beautiful girls, married to my high school sweet heart. My goal is to teach people that cooking can be way more easier and joyful than they think. Yummy Tummy features recipes all over the world with step wise pictures which surely shows the ease of cooking.