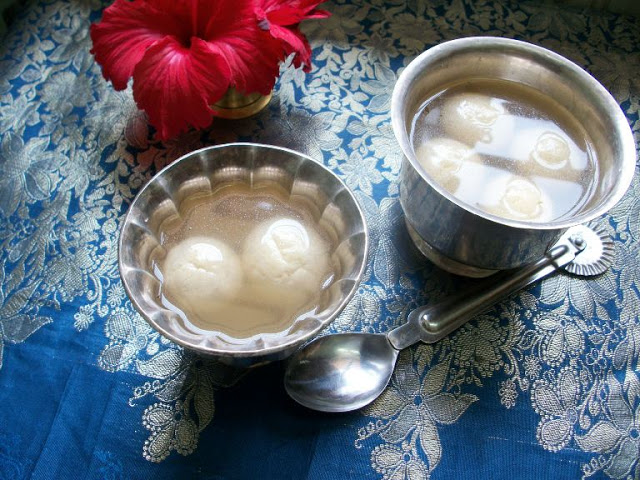 Hai Friends..Hope you are enjoying your day…I shared with you my miserable diwali yesterday right..Today is going to be my romantic diwali,moreover a most awaited diwali stories..This happened 5 years back and it was the time when I fell in love with my fiancée..
Those are the days when my parents where so strict and we won't get chances to meet or talk.Hmmm..There are days when we have never seen each other for months..At that time I will be waiting for Diwali before two months itself..Do you know why?
During Diwali I will visit my Aunt's house in the evening..That street will be light up with crackers and lights..It will be so crowded with peoples and kids..It is totally so much fun..For your information I usually won't stay in my house for diwali..Because our house is inside a big colony and there won't be so much fun..So we will go to our aunt's house to celebrate diwali together..As soon as my fiancee come to know that I was in my aunt's house,He will roam here and there in the street with his friends..Each time he walks near me, was such a cherished moment..Its like flying in clouds while seeing him after many months..He even talks in action with me when no one is watching,but one day my mum saw this..Can you imagine how she scolded me..He He..If I think about this now it makes me laugh…I will be waiting for those diwali all day, now a days I don't get much chances like this and my mum is not so strict..These little memories stays close to my heart still makes my life beautiful..Now coming to today's recipe…I was thinking that this is one of the most difficult and complicated dish in the world..But as soon as I give it a try I was amazed how easy it is..I am not so fond of Rasagulla,I don't like it too much..I made this rasagulla to make Rasamalai which I will post soon…I hope you all will love it…So off you go for the step by step recipe with pictures…This recipe goes to Blogging Marathan-Day 3 for the theme "Indian Festival Food with Step by Step pictures"..
Ingredients:

Full Fat Milk-1 litre
Lemon juice-2 tblspn
Sugar- 1 cups
Water – 4 cups
Method:
Heat milk in a sauce pan and bring it to a boil..
Slowly add in lemon juice and mix well..You can see the milk getting curdle..
Mix until water separates from milk solids..Now drain it in a cheese cloth..(I used a clean handkerchief)
Wash it under cold water so that all sourness from the milk solids go away..
Tie a knot in the cloth and hang it somewhere for a couple of hours by which time all water must have drained from it..
Take this in a mixing bowl and start kneading for 5-10 mins until the dough becomes soft and comes together..
Divide this into equal portions and make balls out of it..
Now take a pressure cooker and add sugar in it…Now cover that with water and let it come to a boil..
Add the rasagulla balls in to this and cover the pressure cooker..
Let it whistle once and simmer it for 10 mins..Let the pressure go all by itself..
Open the pressure cooker..Now the rasagulla must have become double in size..
Put this in the fridge and serve chilled..
Pictorial: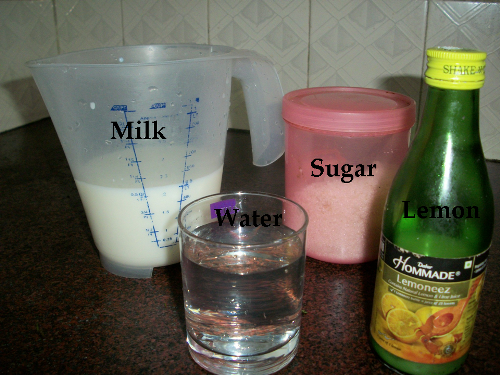 Take all your ingrediants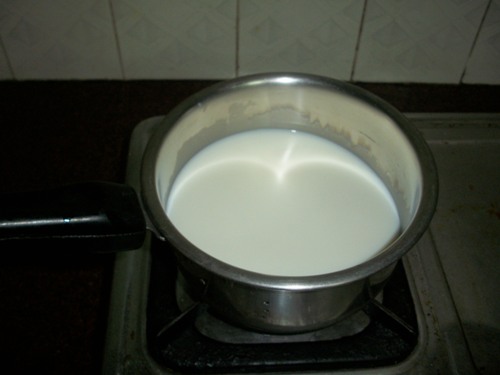 Heat milk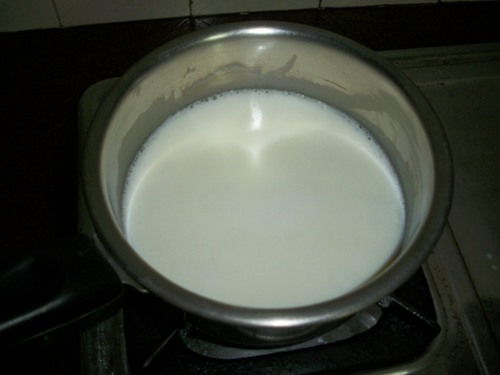 let it come to a boil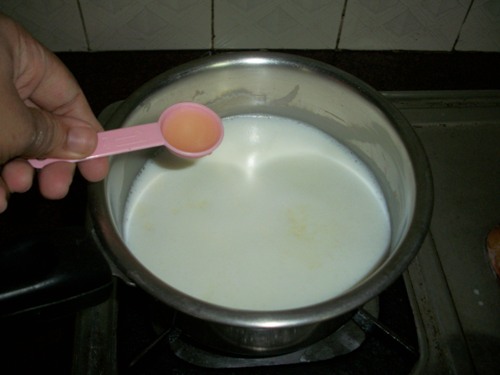 add in lemon juice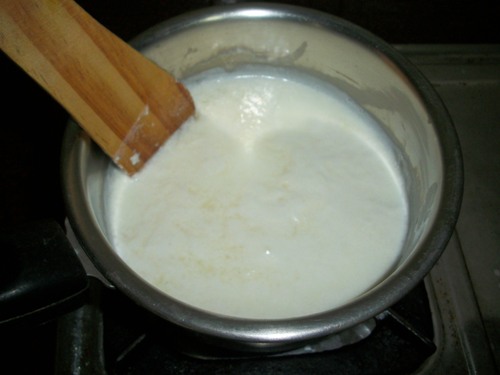 stir constantly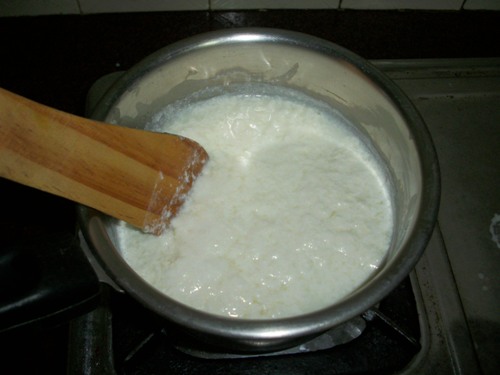 can you see the milk curdling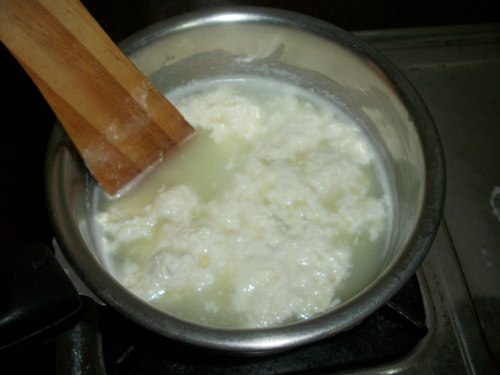 let it curdle completely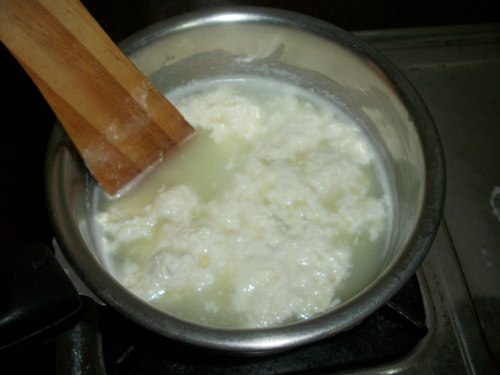 mix well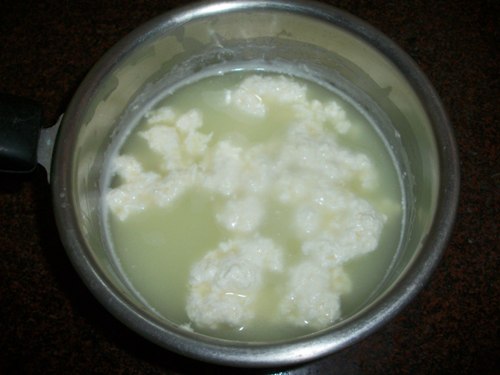 Milk has separated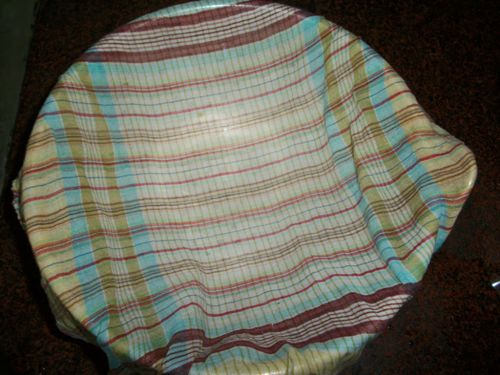 take a colander with a cheese cloth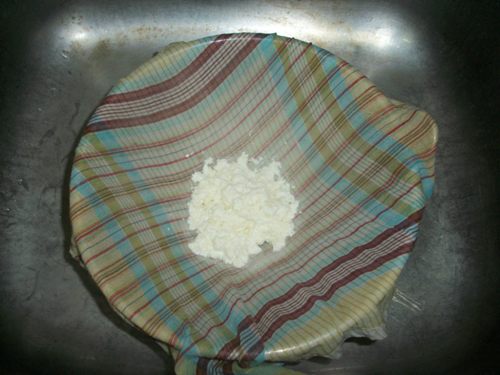 pour this in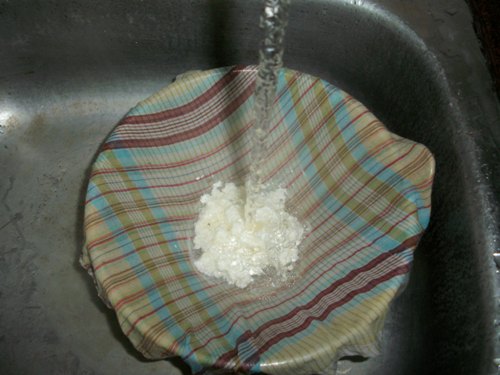 wash this in cold water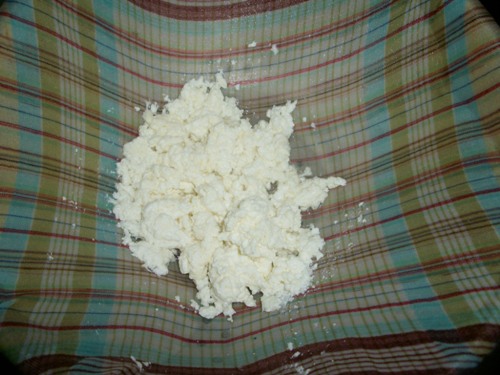 now tie a knot in this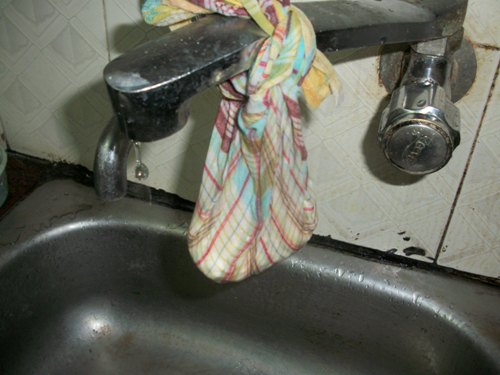 hang it some where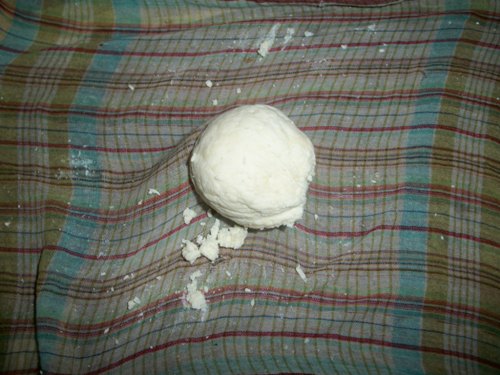 paneer is done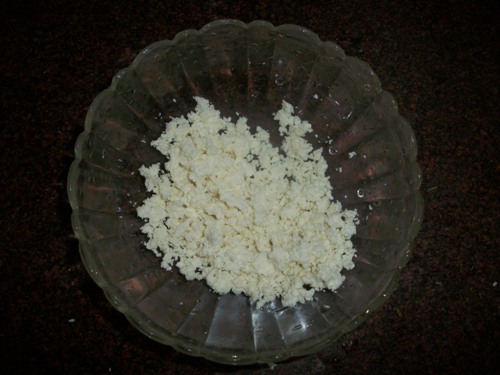 fluff it up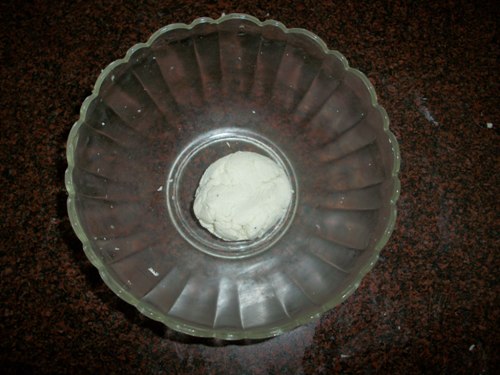 knead it into a smooth dough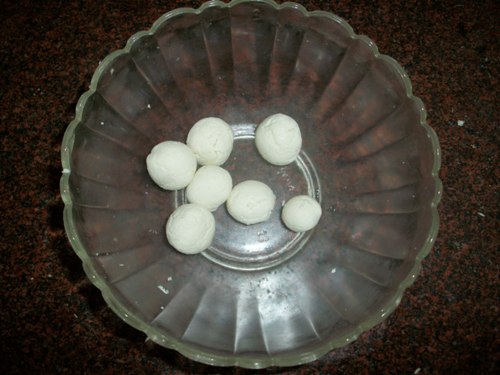 make small balls out of it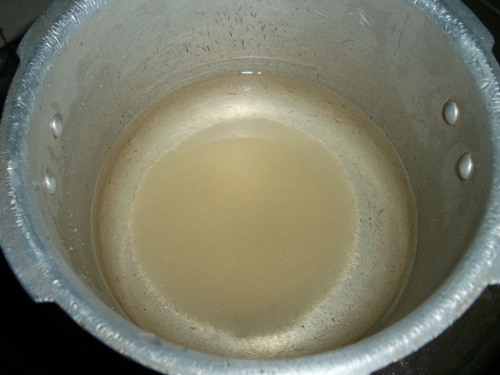 heat sugar and water in a pressure cooker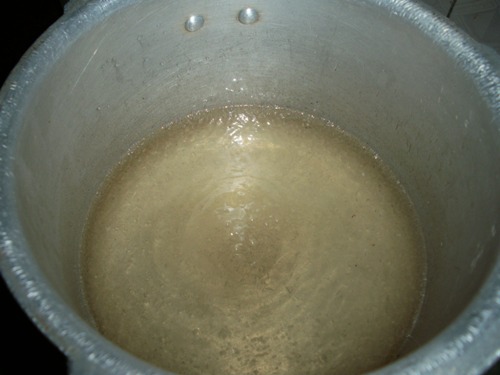 let it boil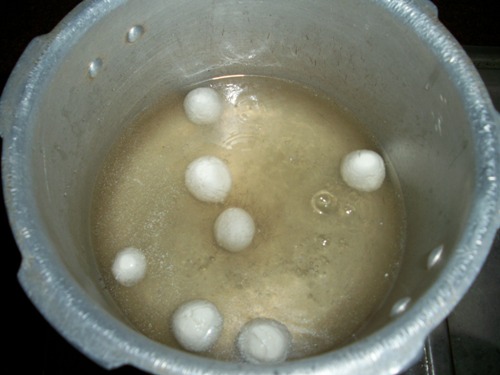 add the balls in to this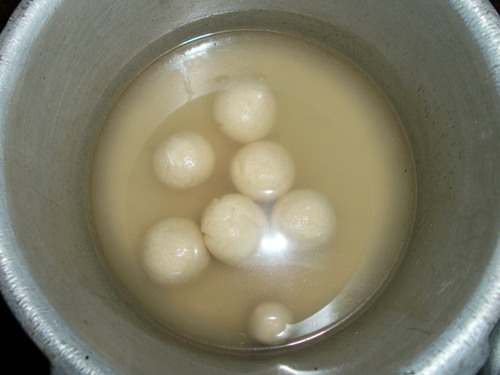 can you see the rasagullas are double in size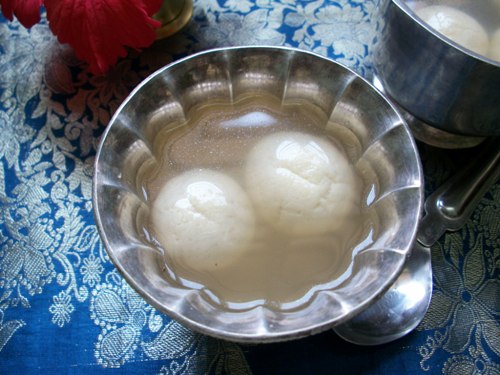 Serve chilled