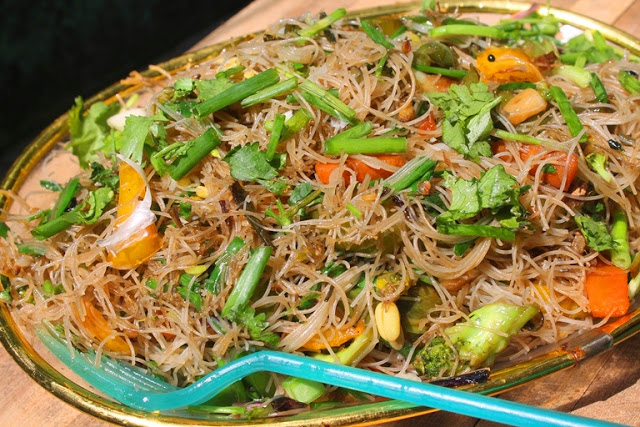 I make rice noodles stir fry often in the past. But recently i couldn't find these at the supermarket so i almost forgot about this dish..Finally during my last trip i found rice noodles in the shelves. immediately i picked one. I made my all time favourite veggie and noodles stir fry and also laksa using this.. I made up a batch of my
very own bean sprouts
for this and it gave a nice crunch to this..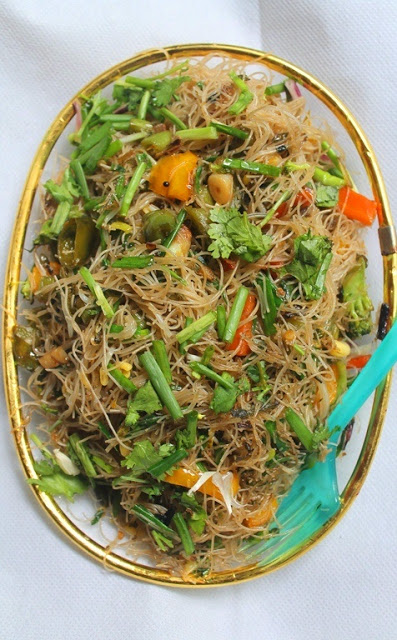 Hope you will give this a try and let me know how it turns out for you..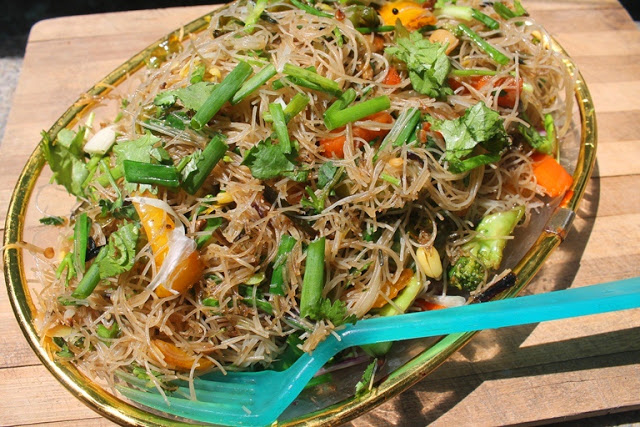 Preparation Time : 15 mins
Cooking Time : 20 to 25 mins
Serves : 2 to 3


Ingredients:
Rice Vermicelli – 3 cups
Boiling Hot Water as needed
Oil – 2 tblspn
Ginger -1 tblspn chopped finely
Garlic – 1 tblspn finely chopped
Green Chillies – 2 to 3 chopped finely
Spring Onion white part – from 3 cut lengthwise
Carrot – 1 medium size juliened
Broccoli – a handful cut into florets
Beans – 5 chopped finely
Capsicum / Bell Peppers – 1/2 sliced thinly
Bean Sprouts a handful (Recipe here)
Soy Sauce – 1 tsp or to taste
Vinegar – 1 tsp or to taste
Salt to taste
Sugar – 1 tsp
Spring Onion green part – from 3 chopped
Coriander leaves / Cilantro a handful finely chopped
Method:
Take rice noodles in a bowl, cover with boiling water and let it soak for 5 mins till it is cooked. Drain and set aside.
Heat oil in a wok till smoking hot. Add in ginger, garlic and chillies. Fry them for a min.
Add in spring onion white, carrot, beans, capsicum, broccoli and toss well. Add in salt and sugar. Cook this till done.
Now add in soy sauce and vinegar and mix well.
Add in noodles and give a quick toss. Now add in bean sprouts and toss well.
Finally add in coriander leaves and spring onion green part. Toss well.
Serve hot.
Pictorial: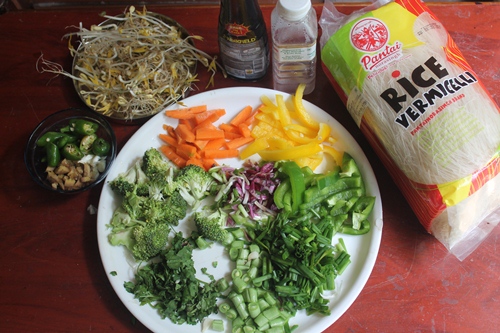 Take all your ingredients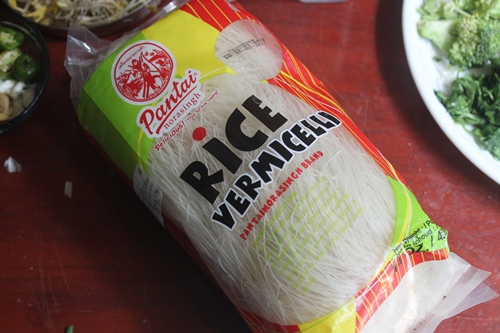 I used these noodles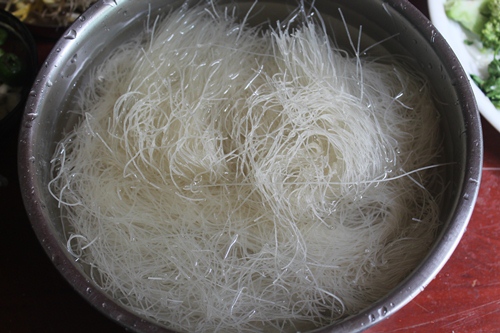 Soak them in boiling water..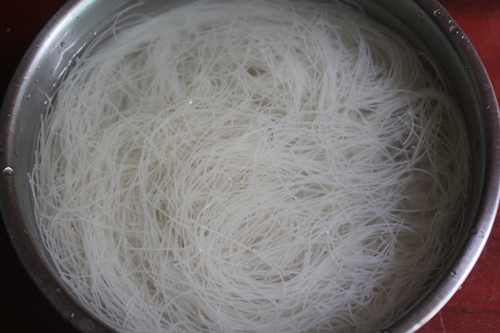 soak till they get soft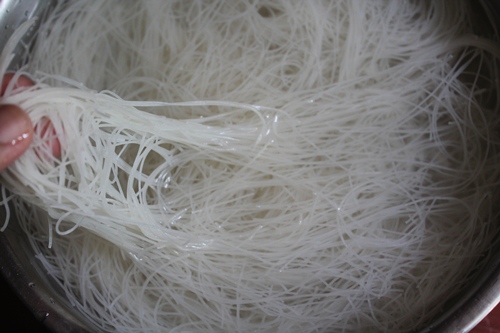 now it is all soft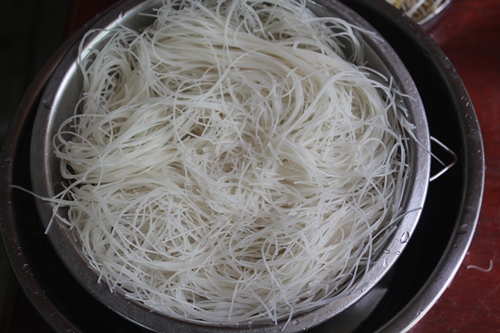 drain them and set aside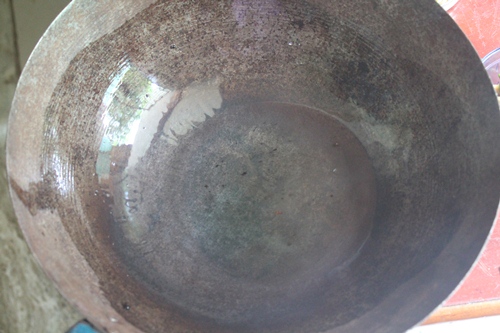 Heat oil in a wok till smoking hot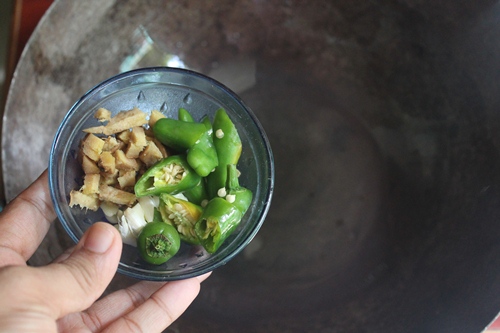 add in ginger, garlic and chillies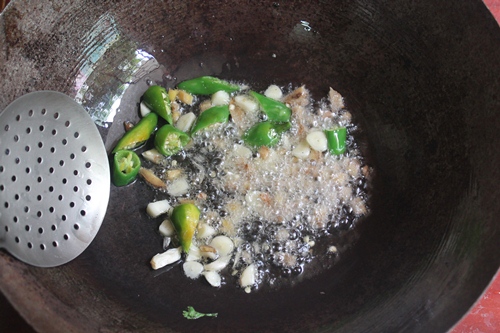 saute for a min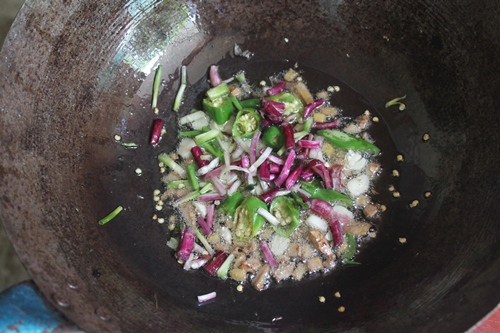 add in spring onion white part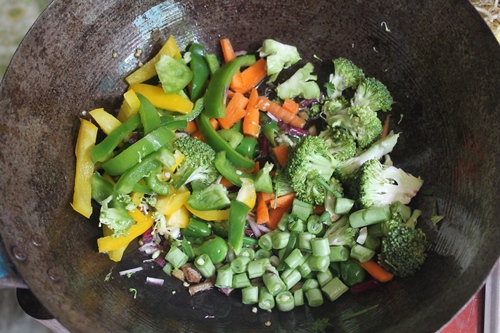 add in all veggies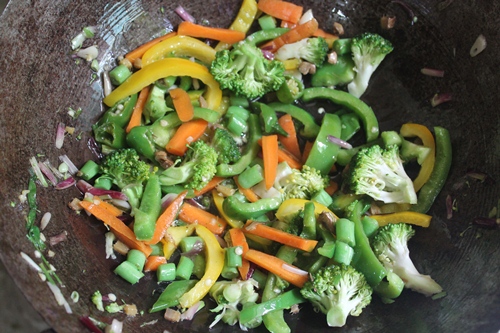 give a quick toss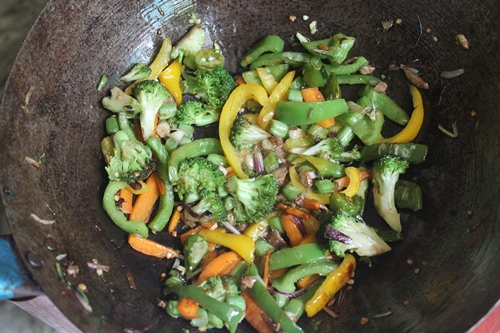 keep cooking till it gets soft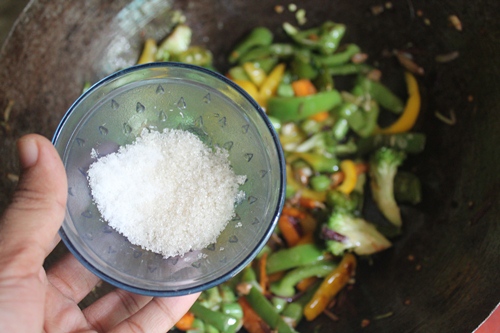 add in salt and sugar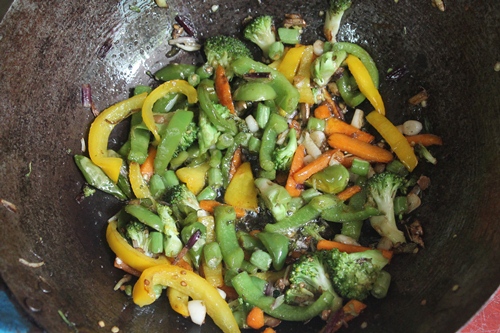 mix that well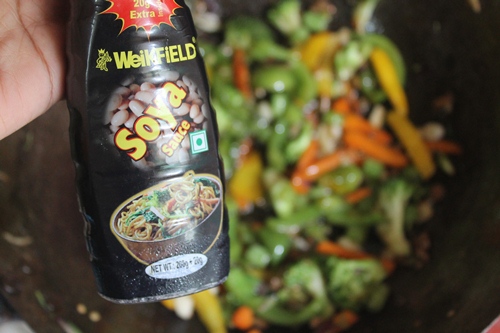 add in soya sauce
and some vinegar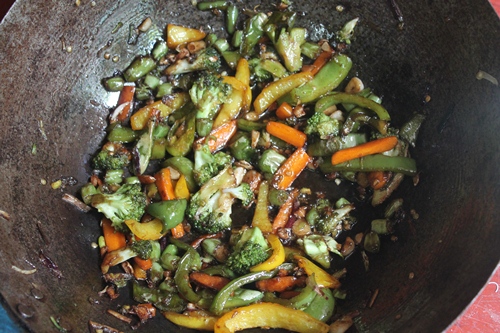 mix well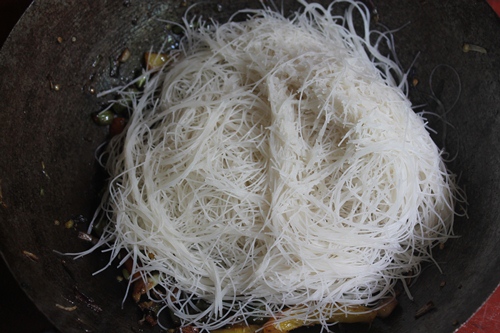 add in the noodles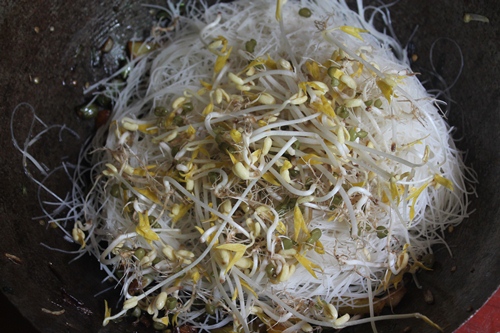 and bean sprouts, Recipe here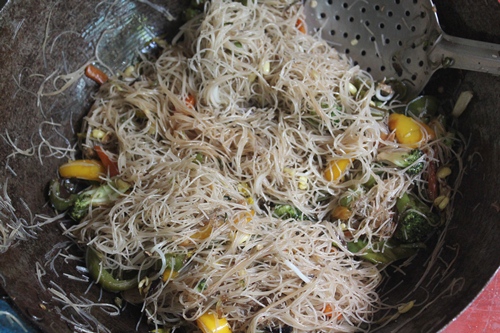 toss well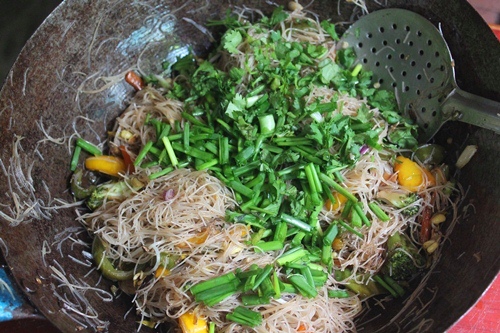 add in spring onion green part and coriander leaves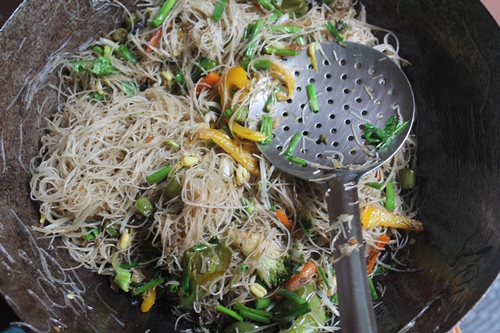 give a good toss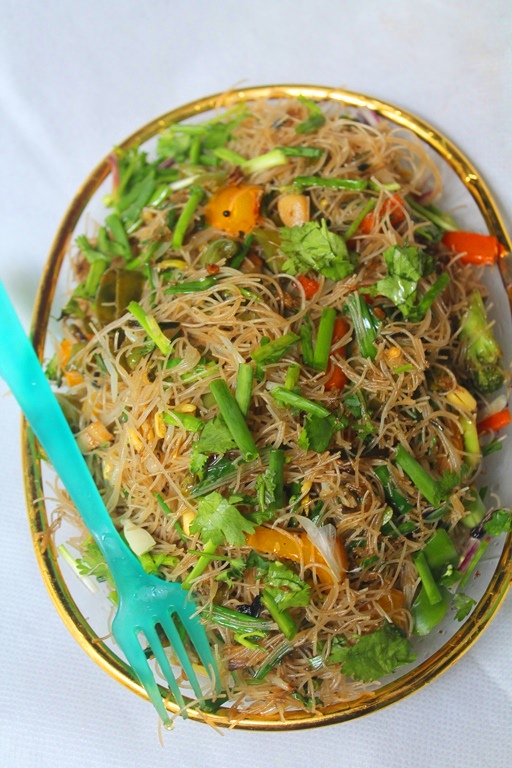 serve
I am Aarthi, a happy homemaker, mom of two beautiful girls, married to my high school sweet heart. My goal is to teach people that cooking can be way more easier and joyful than they think. Yummy Tummy features recipes all over the world with step wise pictures which surely shows the ease of cooking.