No Bake Hazelnut Bars Recipe with Step by Step Pictures.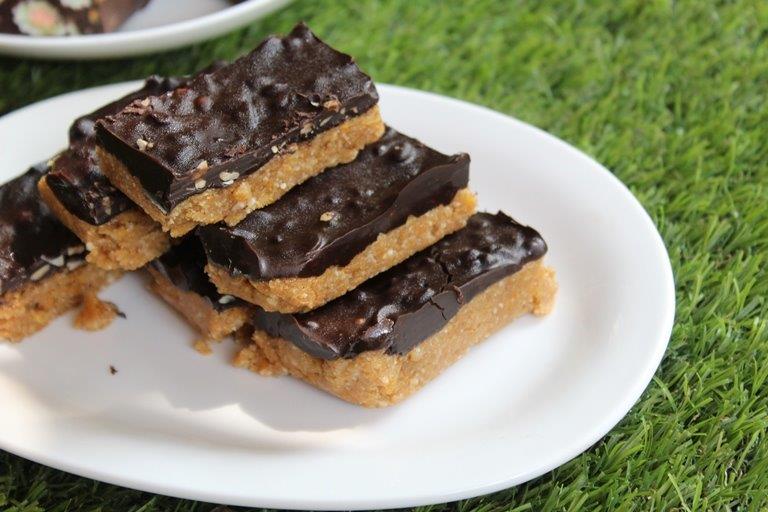 Pin
No Bake Hazelnut Bars Recipe is one of the easiest dessert you could ever make. This needs just few ingredients and makes the perfect bar all the time. This has a crunchy base with cornflakes and cookie crumb. The top has a chocolate and hazelnut topping which is so tasty.
Similar Recipes,
Cheerio Bars
Wheat Bran Bars
Almond Chocolate Bars
Oatmeal Chocolate Bars
Peanut Butter Bars
Lemon Bars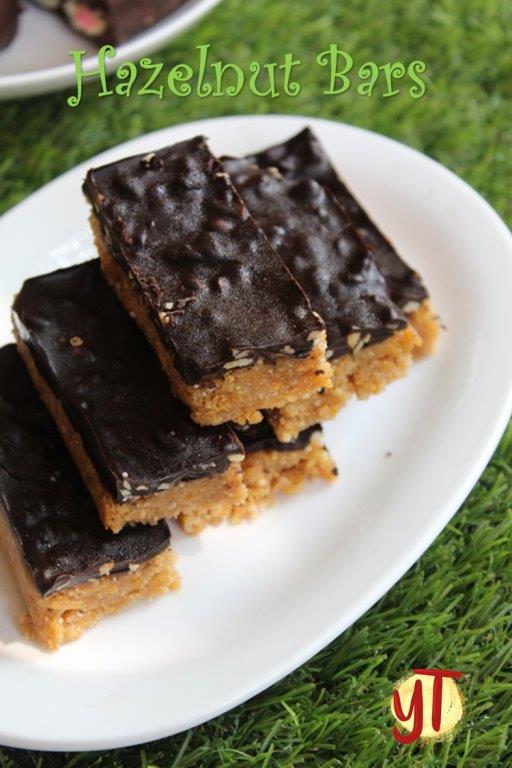 Pin
Hope you will give this a try and let me know how it turns out for you.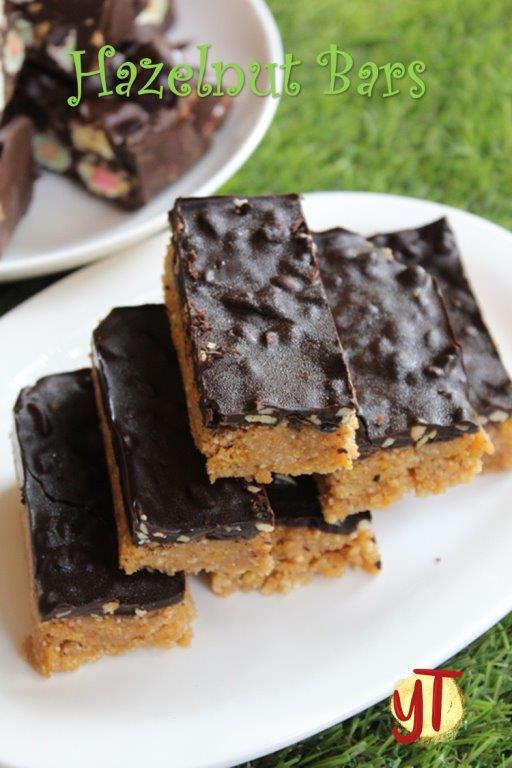 Pin
📖 Recipe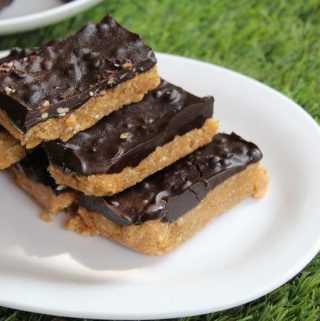 No Bake Hazelnut Bars Recipe
Hazelnut bar is easy dessert to make and taste fantastic. No Bake Hazelnut bar is perfect for parties.
Ingredients
FOR BASE:
Coconut Oil - ¼ cup

Honey - 3 tblsp

Cornflakes - ½ cup crushed

Hazelnut Powder - ½ cup

Biscuit Crumbs - 1 cup
FOR TOPPING:
Dark Chocolate - 1 cup

Hazelnuts - ¼ cup chopped finely
Instructions
Mix all ingredients in a bowl and mix well. Spoon it in a parchment paper lined pan. Press evenly.

Let it chill for an hour in fridge.

Take chocolate in a bowl and add hazelnut and mix well.

Spoon this into the pan.

Let it set for 30 mins.

Cut it into pieces and serve.
Pictorial:
1)Take coconut oil in a bowl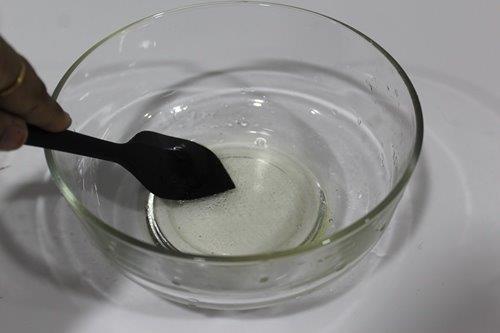 Pin
2)Add in honey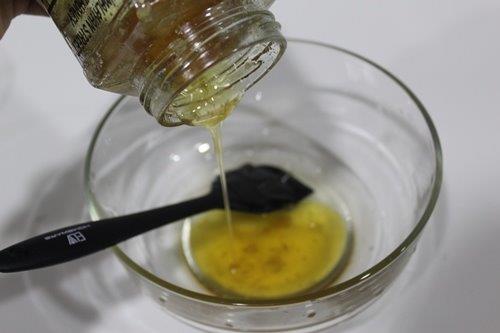 Pin
3)Add in vanilla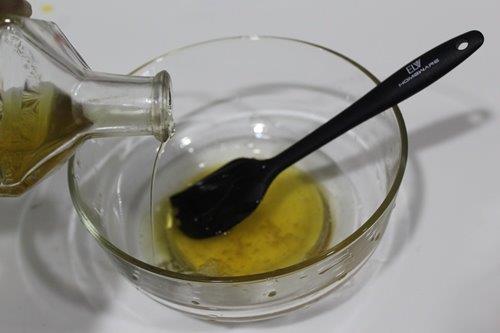 Pin
4)Mix well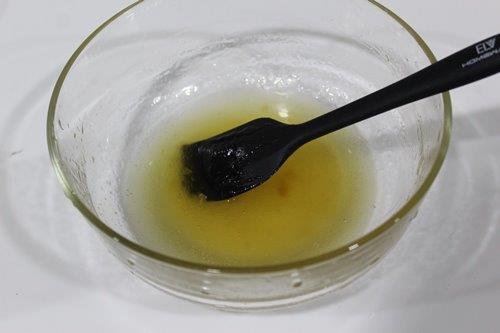 Pin
5)Add in cornflakes crushed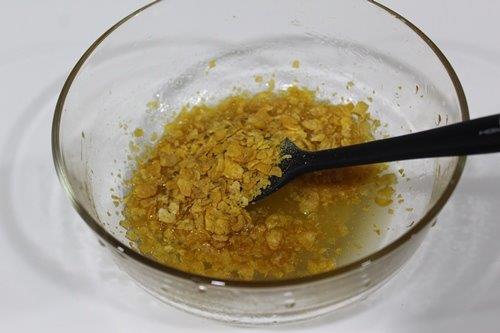 Pin
6)Add in hazelnut powder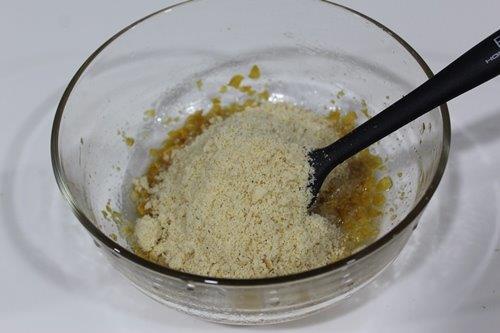 Pin
7)Mix well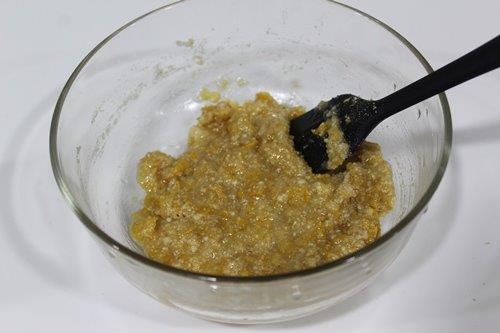 Pin
8)Add in biscuit crumbs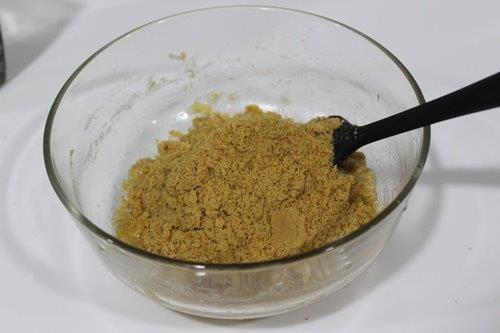 Pin
9)Mix well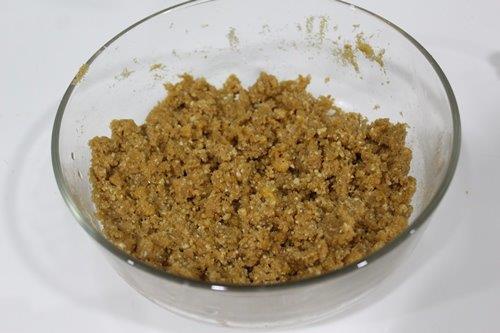 Pin
10)Spoon this into parchment paper lined tray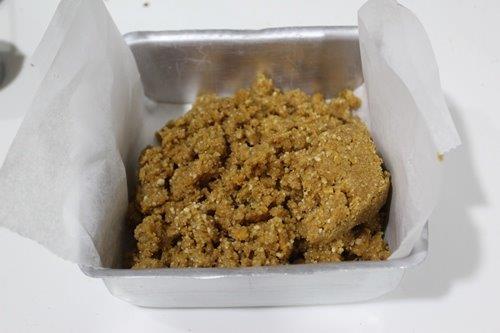 Pin
11)Press evenly. Chill in fridge for 2 hours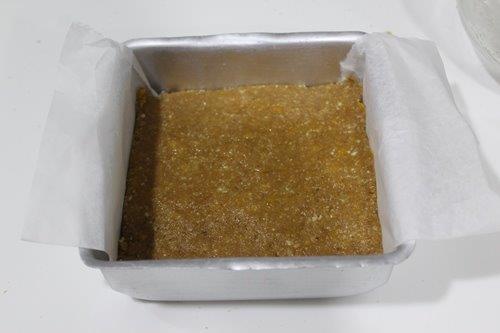 Pin
12)Now lets make chocolate topping. Take chocolate in a bowl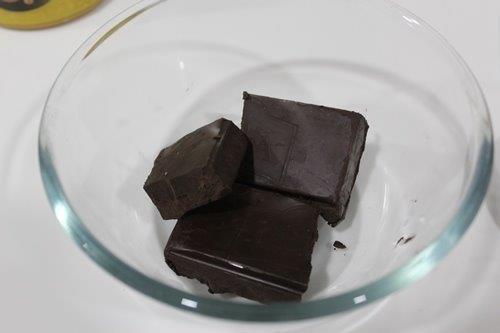 Pin
13)Melt it gently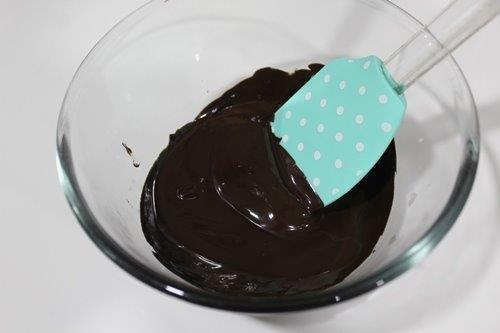 Pin
13)Add in chopped hazelnuts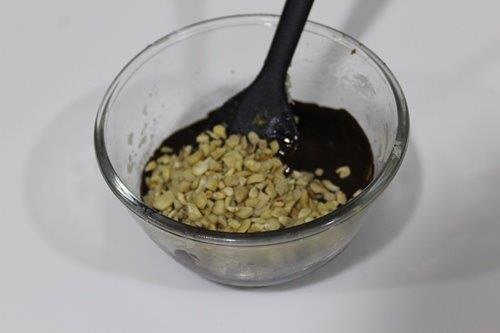 Pin
14)Mix well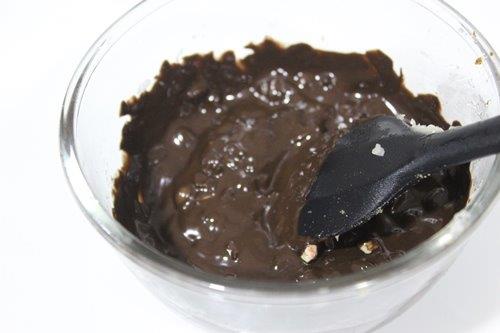 Pin
15)Remove from fridge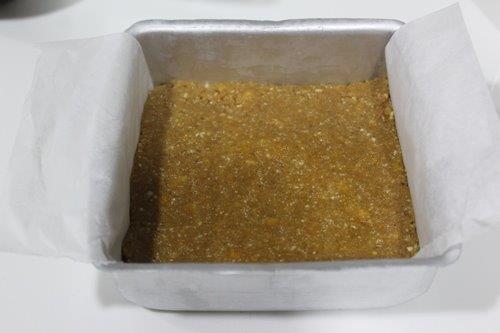 Pin
16)Pour chocolate mix in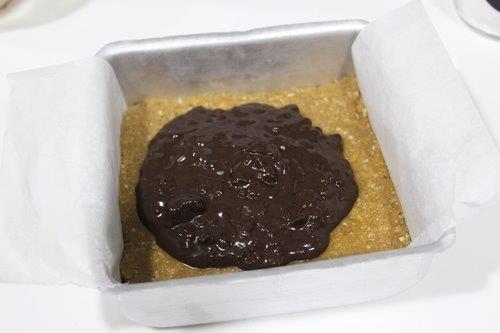 Pin
17)Spread evenly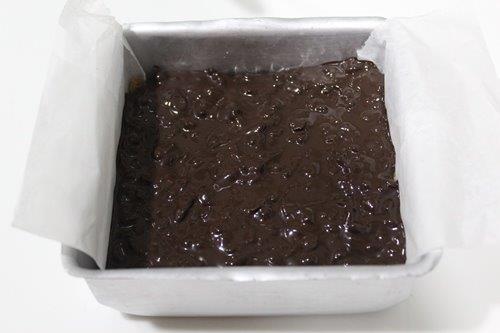 Pin
18)Once set cut it into bars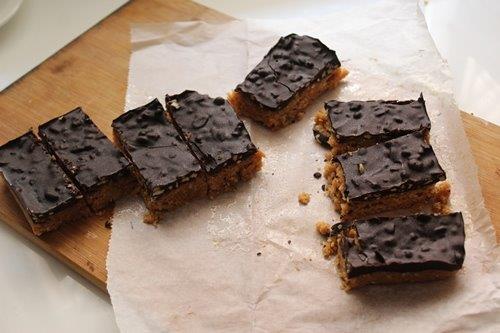 Pin
19)Serve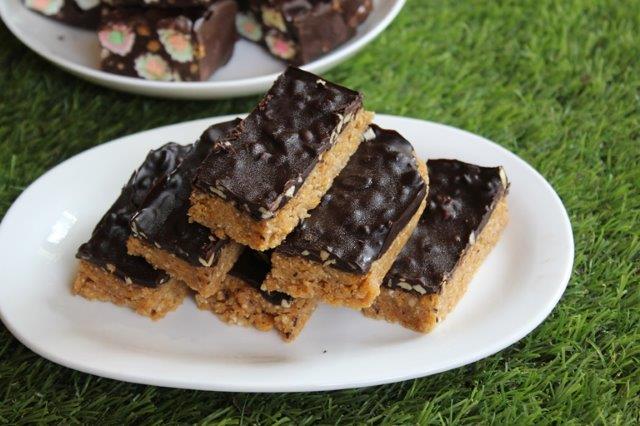 Pin