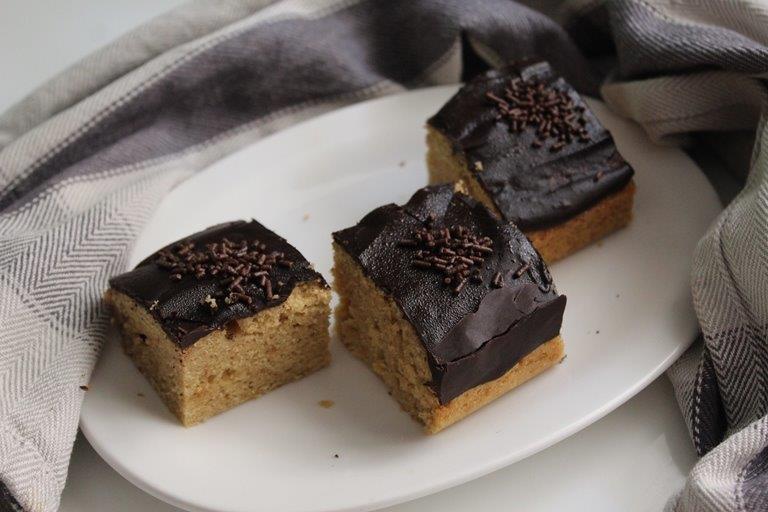 Pin
Hazelnut Cake with Step by Step Pictures. Hazelnut cake has a tender and moist crumb which is so soft and fluffy.
I had some hazelnuts on hand. So thought of using that for few dessert recipes. I made this delicious hazelnut cake and a hazelnut bar which i will be sharing very soon.
The cake has a mixture of flour and powdered hazelnuts which adds to the moistness. The cake has a nutella topping which makes it more delicious. This cake you can enjoy without the icing. The cake is perfect with a cup of coffee or tea.
If you dont have hazelnuts, just use  powdered cashews or almonds instead.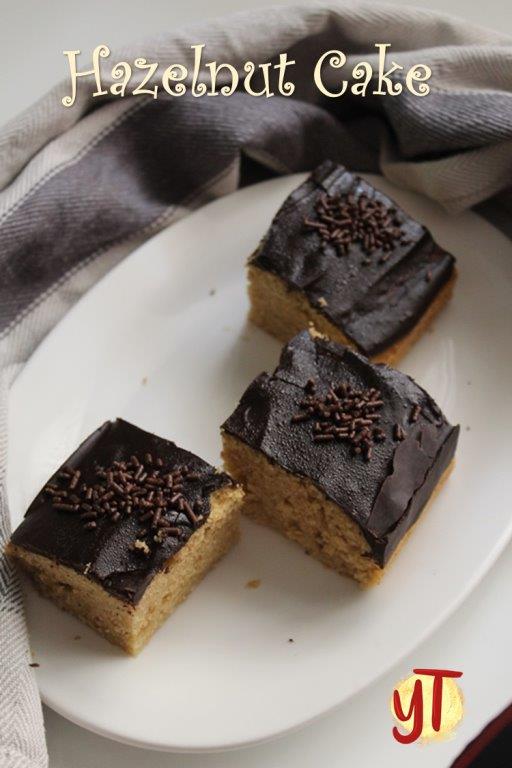 Pin
Hope you will give this a try and let me know how it turns out for you.
Killer Chocolate Cake with Creamiest Chocolate Buttercream Frosting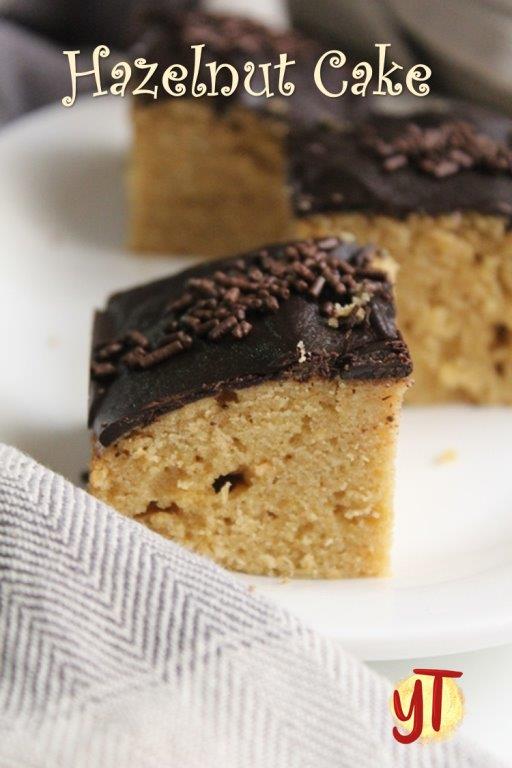 Pin
Hazelnut Cake Recipe
Hazelnut Cake Recipe with Step by Step Pictures. This cake is so moist and has a nutella topping which taste absolutely delicious.
Ingredients
All Purpose Flour / Maida - ¾ cup

Hazelnut Meal - ¼ cup

Egg - 1

Brown Sugar - ½ cup

Vanilla Extract - 1 tsp

Melted Butter - ¼ cup

Milk - ¼ cup

Baking Powder - 1 tsp

Nutella - ½ cup
Instructions
Preheat oven to 180 degree C.

Line a pan with parchment paper.

Take egg, brown sugar, vanilla and mix well.

Add in hazelnut flour, melted butter, baking powder and mix well.

Add in flour and milk and fold gently.

Spoon this into parchment paper.

Bake for 25 to 30 mins.

Remove and cool completely.

Spread nutella on top. Slice and serve.

Pictorial:
1)Take hazelnut in a blender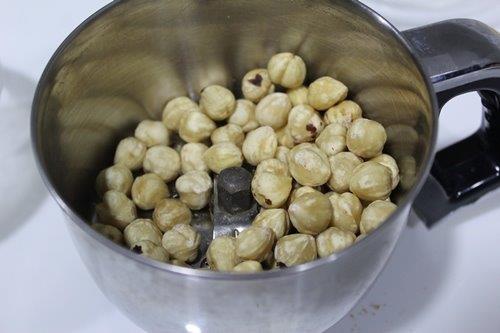 Pin
2)Powder it fine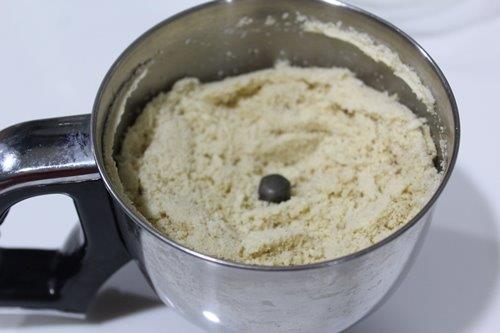 Pin
3)Take eggs in a bowl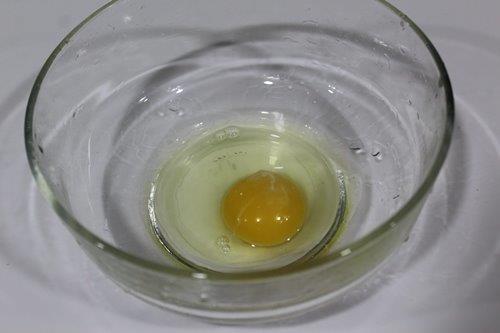 Pin
4)Add in brown sugar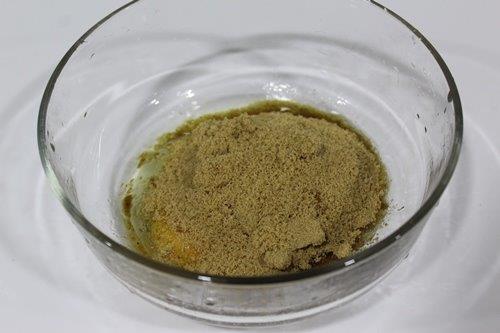 Pin
5)Add in vanilla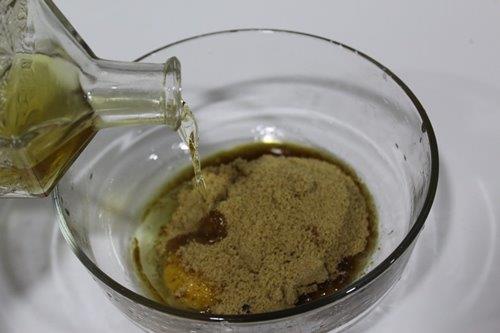 Pin
6)Mix well till creamy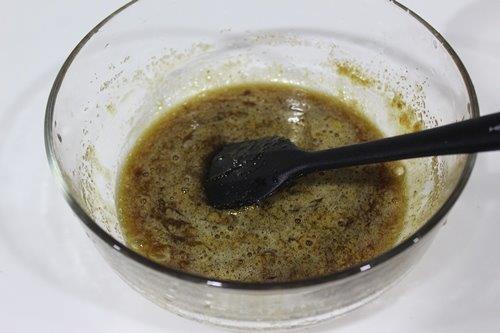 Pin
7)Add in melted butter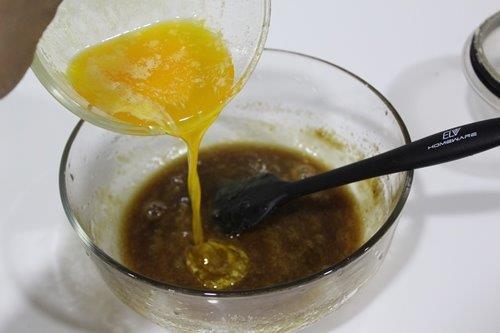 Pin
8)Mix well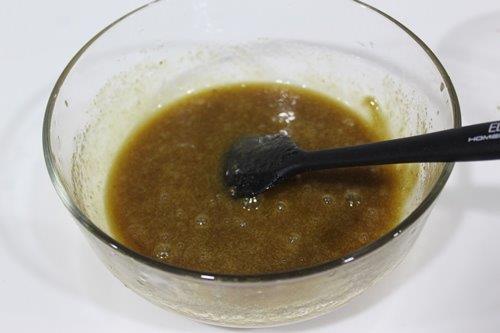 Pin
9)Add in hazelnut powder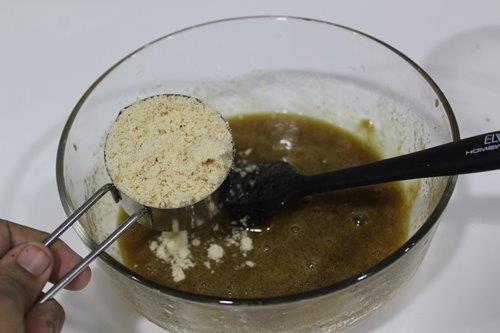 Pin
10)Add in baking powder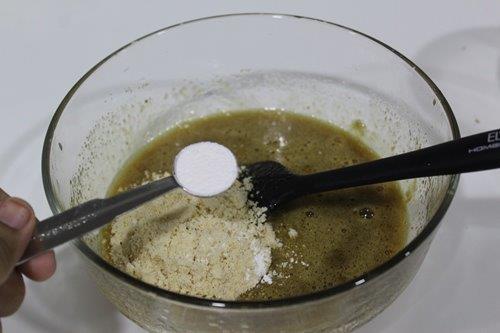 Pin
11)Mix well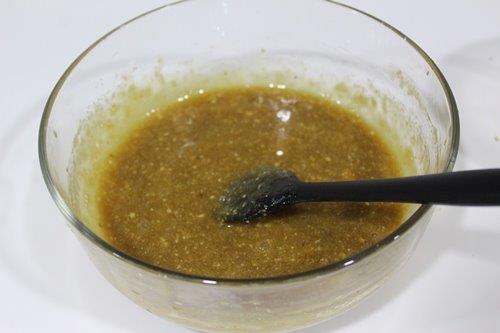 Pin
12)Add in flour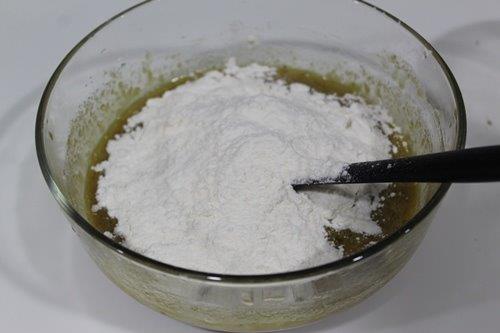 Pin
13)Add in milk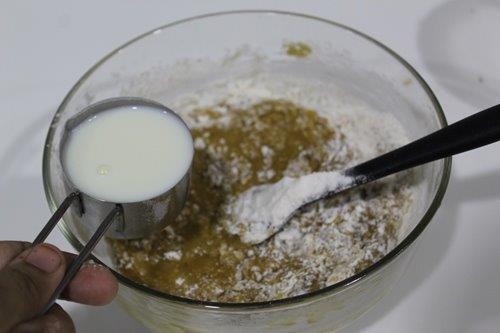 Pin
14)Fold gently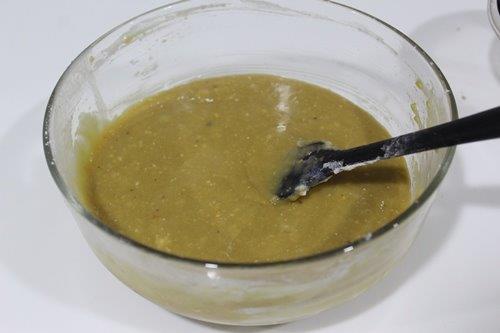 Pin
15)Line a pan with parchment paper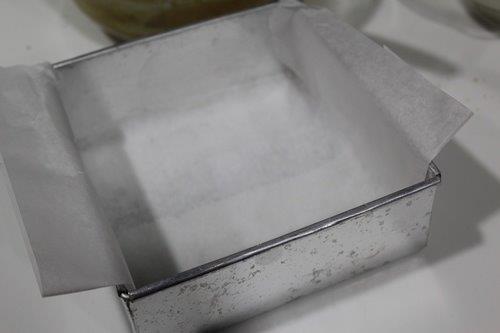 Pin
16)Spoon batter in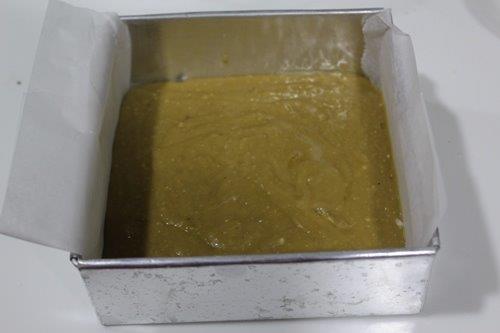 Pin
17)Bake till done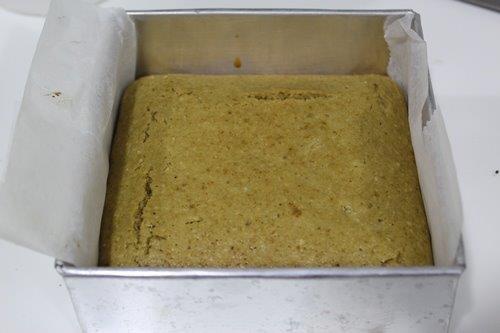 Pin
18)Top with melted chocolate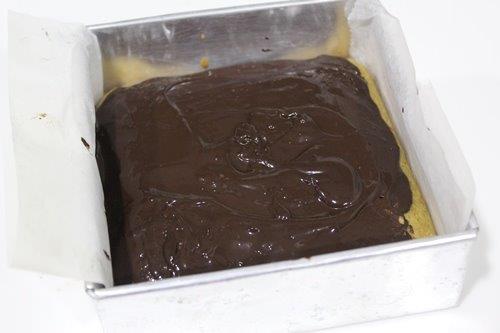 Pin
19)Let it set. Cut into squares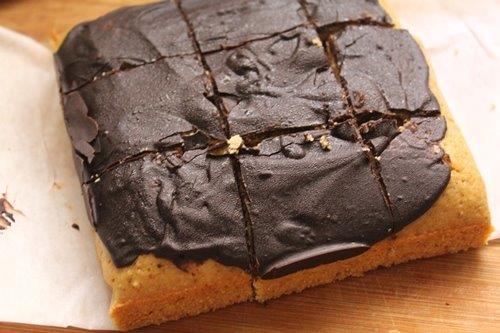 Pin
20)Serve
Similar Recipe
Banana Cinnamon Muffins
Banana Cornflakes Muffins
Citrus Mango Muffins
Banana Chocolate Muffins
Eggless Banana Nuts Muffins
Eggless Banana Oats & Dates Muffins
Oats Bran Muffins