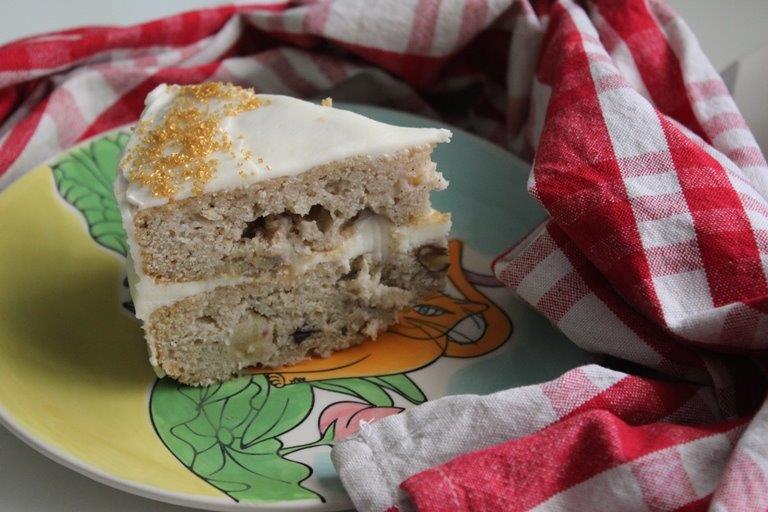 Pin
Hummingbird Cake Recipe with Step by Step Pictures.
Hummingbird cake is a banana-pineapple spice cake common in the Southern United States Created on the island of Jamaica, hummingbird cake was named after the island's national bird. This cake is also known as doctor bird cake.
Hummingbird cake is nothing but a fruity cake made using bananas, pineapples and pecans. This cake is super moist and very tender with tons of fruits in them. This cake goes well with lightly tart cream cheese frosting rather than super sweet buttercream.
Since this cake has lots of fruits in them. It is best to store it in fridge.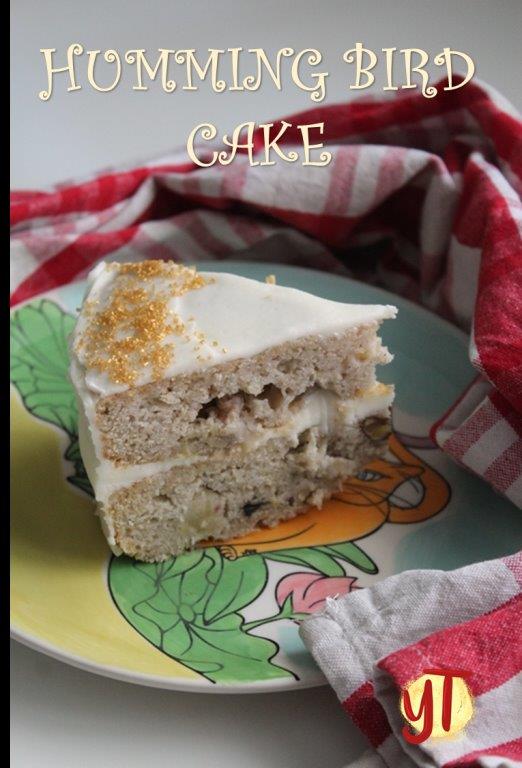 Pin
Hope you will give this a try and let me know how it turns out for you.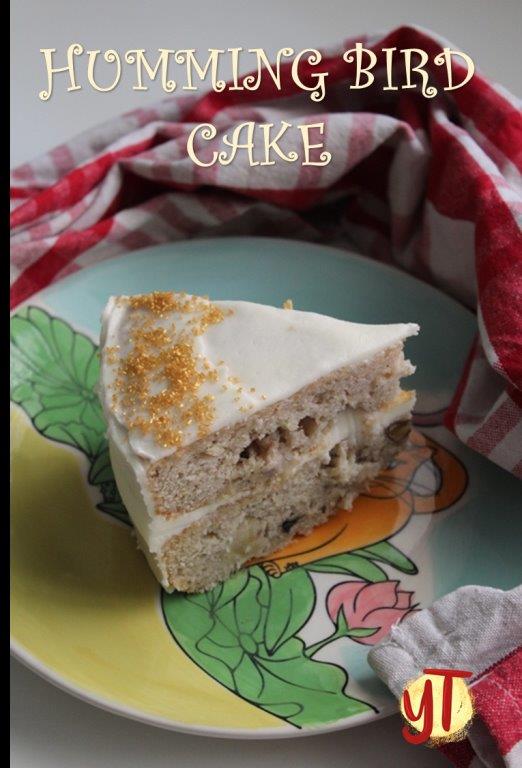 Pin
📖 Recipe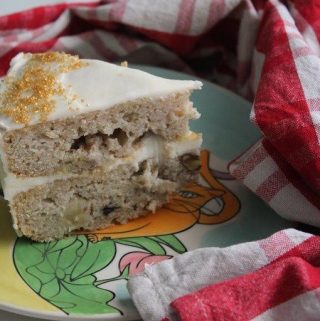 Hummingbird Cake
Hummingbird Cake is a fruity and moist cake made with banana and pineapples in them. This cake has a nice tropical flavour in them and taste absolutely delicious.
Ingredients
Crushed Pineapple - ⅓ cup

All Purpose Flour / Maida - 1 ¾ cup

210 grams

Baking Soda

Cooking Soda - ¾ tsp

Sugar - 1 cup

200 grams

Egg - 2

Vegetable Oil - ⅔ cup

160 ml

Vanilla Extract - 1 tsp

Banana - 1 cup mashed

Pecans -½ cup chopped finely

Cinnamon powder - ½ tsp

Milk - ¼ cup

60 ml

Cream Cheese Frosting as needed
Instructions
Preheat oven to 180 degree c. Line cake pans with parchment paper and set aside.

Take eggs, sugar, oil, vanilla in a bowl and mix well.

Add crushed pineapples, banana, pecans, cinnamon and mix well.

Add in flour, baking soda and fold gently.

Add milk and fold gently.

Divide the batter into two pans and bake for 30 to 35 mins.

Remove and cool completely.

You can decorate the cake with any icing as you like. I went with cream cheese frosting.

Pictorial:
1)Take eggs in a bowl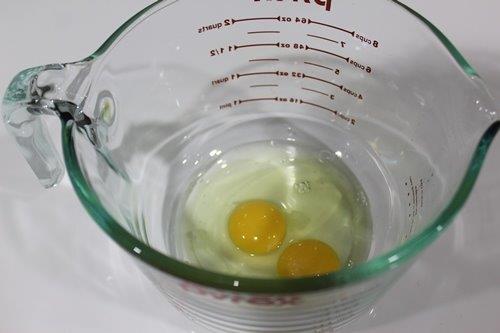 Pin
2)Add in sugar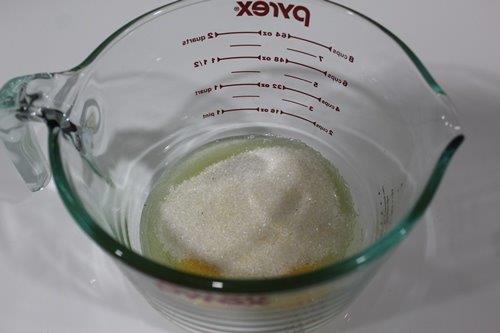 Pin
3)Add in vanilla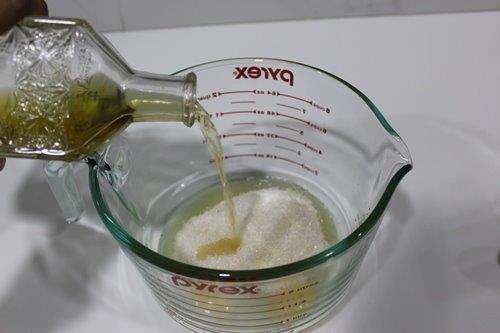 Pin
4)Add oil or melted butter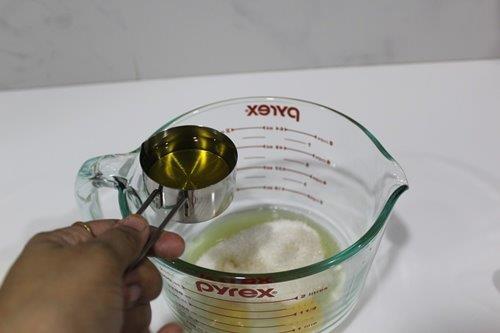 Pin
5)Add in crushed pineapples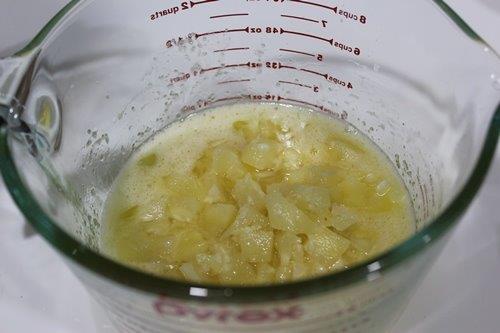 Pin
6)Add in chopped pecans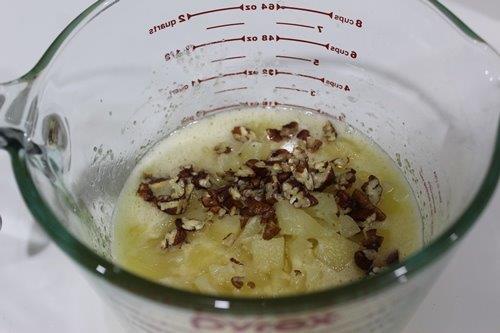 Pin
7)Add in cinnamon powder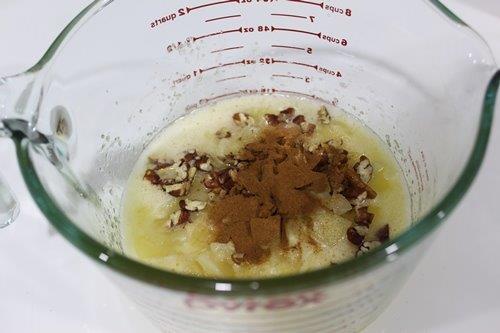 Pin
8)Add in chopped bananas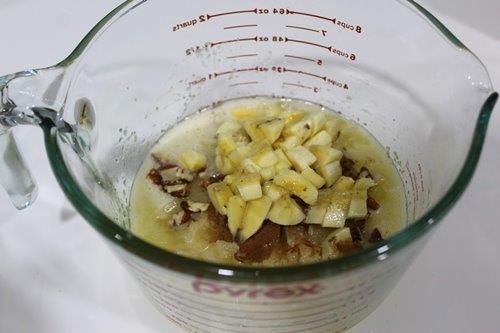 Pin
9)Add in all purpose flour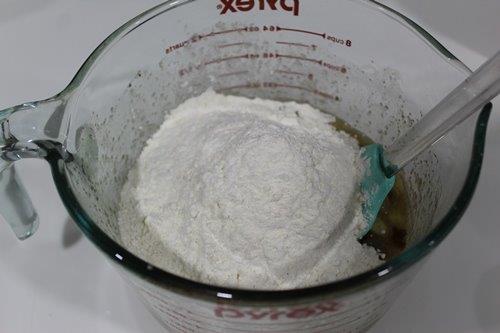 Pin
10)Add in baking soda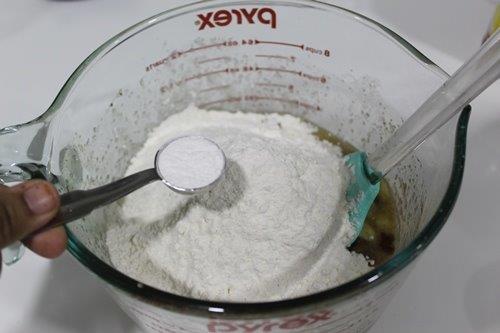 Pin
12)Add in milk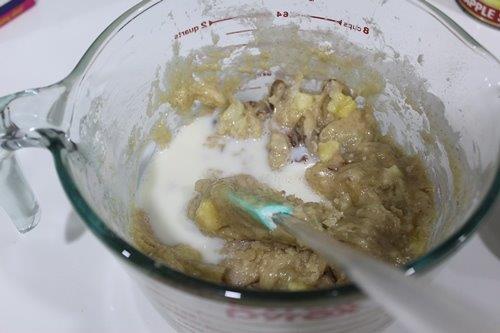 Pin
13)Fold gently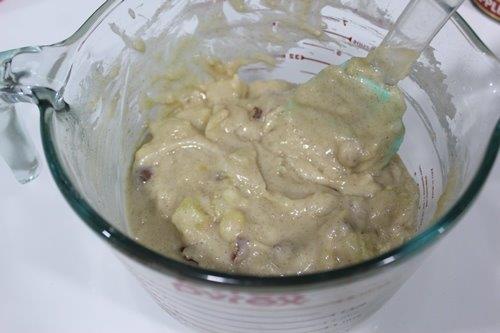 Pin
14)Line a baking pan with parchment paper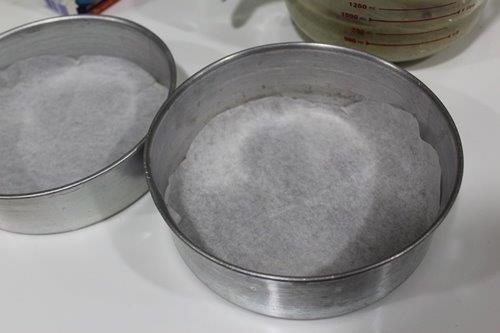 Pin
15)Spoon the batter into the pans and pop it into the oven to bake. Once it is baked, remove from oven and cool completely.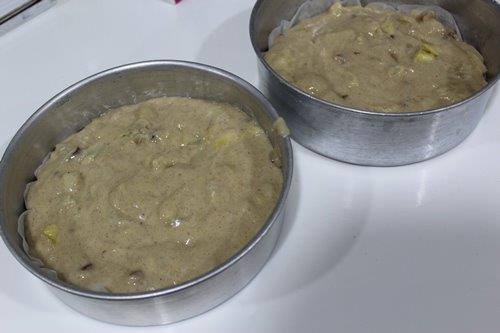 Pin
16)Mean while i made some cream cheese frosting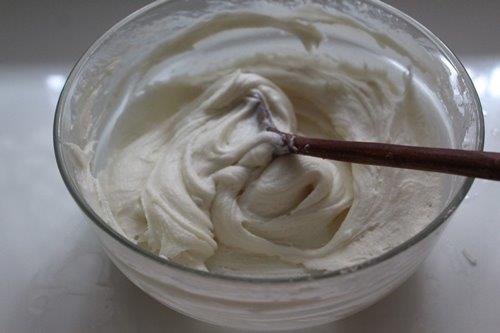 Pin
17)Take cake and invert it into a plate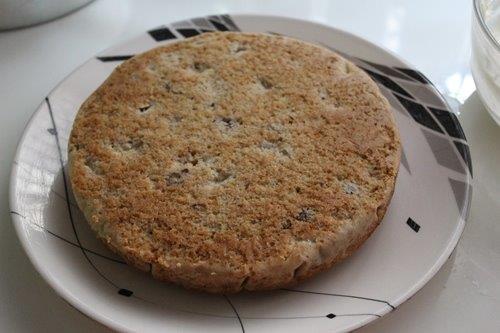 Pin
18)Spread icing evenly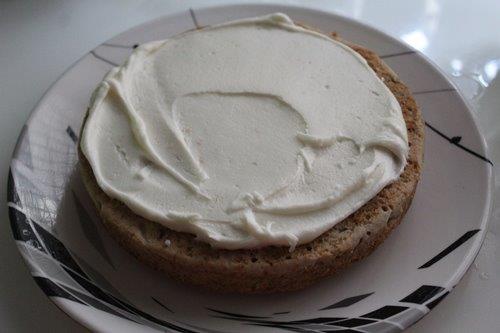 Pin
19)Sandwich with other cake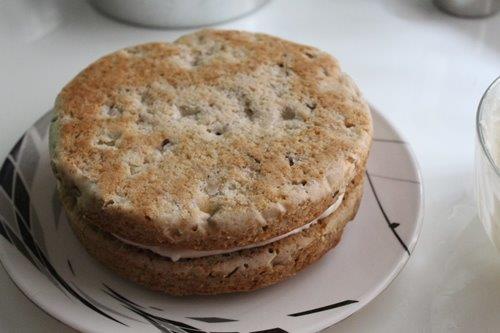 Pin
20)Top with icing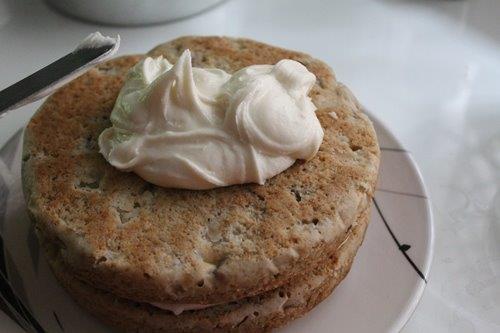 Pin
21)Spread evenly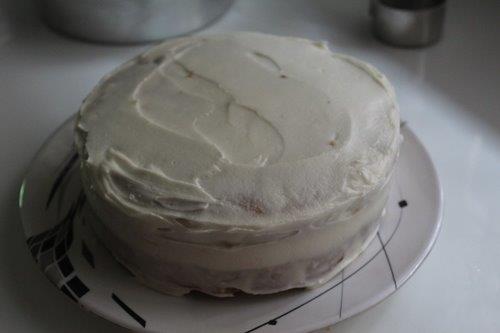 Pin
22)Decorate as per your wish. Chill the cake for few hours. Serve.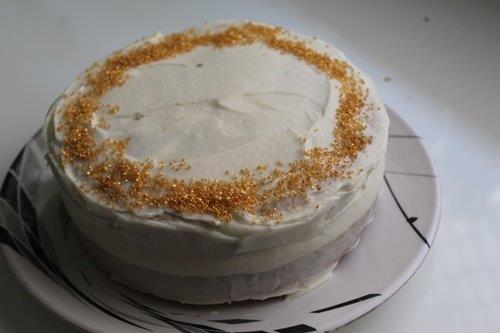 Pin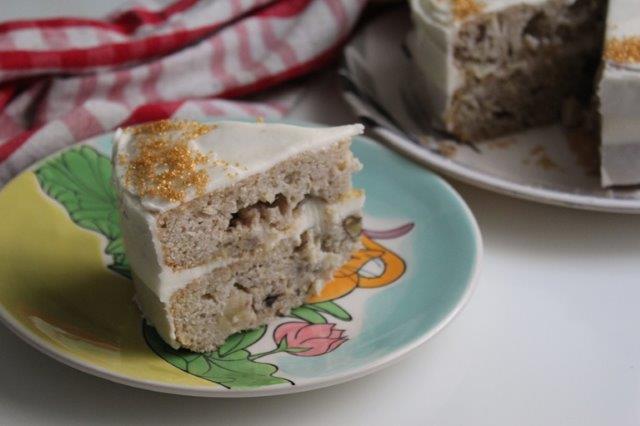 Pin
Similar Recipe
Banana Cinnamon Muffins
Banana Cornflakes Muffins
Citrus Mango Muffins
Banana Chocolate Muffins
Eggless Banana Nuts Muffins
Eggless Banana Oats & Dates Muffins
Oats Bran Muffins