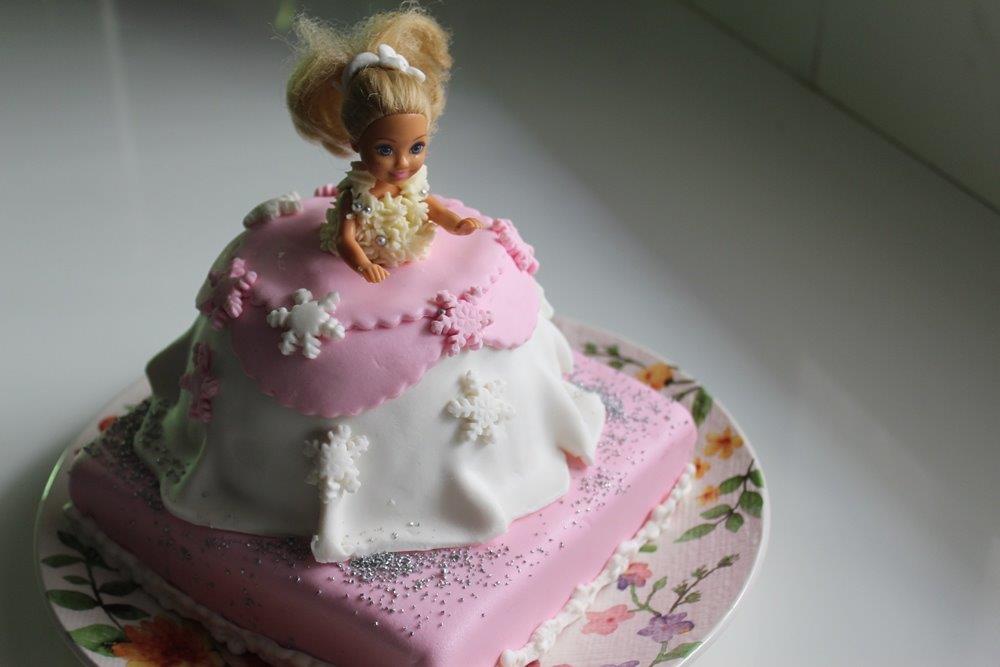 Pin
This cake is very close to my heart. You know why, because i made this for my little ones 3rd birthday. Kids birthdays are so special to everyone. So i make it a point to make their birthday cake all by myself. It gives me immense joy and satisfaction.
I made this simple mini princess cake using a eggless vanilla cake and it turned out perfect. The cake itself is a two tiered cake. One is the base square cake and on the top is the mini princess cake.
You can check my birthday cakes archives for all recipes.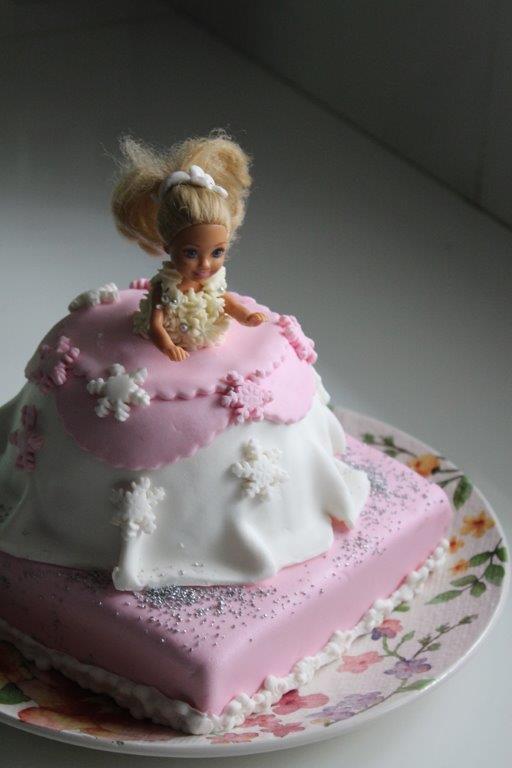 Pin
Hope you will give this a try and let me know how it turns out for you.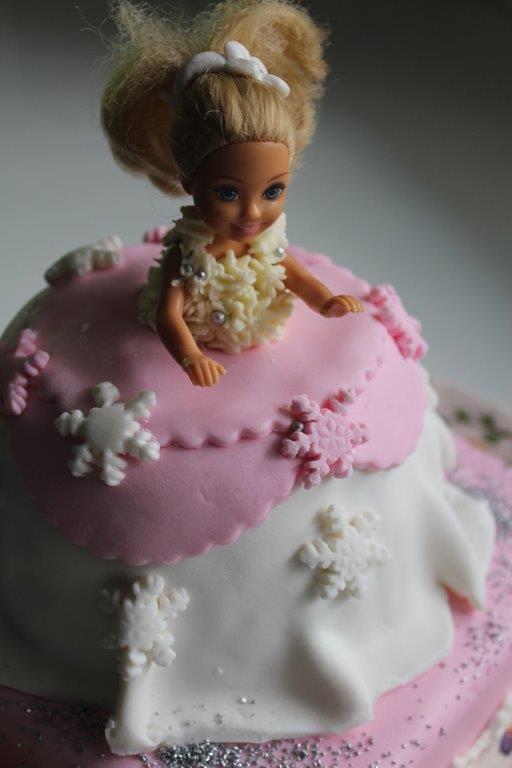 Pin
📖 Recipe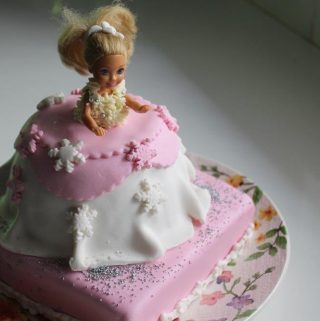 Two Tier Mini Princess Cake
This stunning princess cake will make a showstopper in your birthday parties. Make it and enjoy.
Ingredients
All Purpose Flour / Maida - 2 ½ cup

300 grams

Water - 1 cup

240 ml

Sweetened Condensed Milk - 1 can

400 ml

Vanilla Extract - 1 tblsp

Vinegar - 2 tblsp

Sugar - ¼ cup

50 grams

Melted Butter - 100 grams

½ cup

Baking Soda - 1 tsp

Baking Powder - 2 tsp

Salt a pinch

Vanilla Buttercream

White Fondant

Pink Fondant
FOR SUGAR SYRUP:
Sugar - ½ cup

Water - ¼ cup
Instructions
Preheat oven to 180 degree C. Line a 6 inch square cake pan with parchment paper. Line a 6 inch bowl with parchment paper as well.

Make simple syrup, mix sugar and water together and boil once. set aside to cool.

Mix condensed milk, butter, vanilla, vinegar and water in a bowl.

Mix flour, sugar, baking soda, baking powder, salt in a bowl.

Add wet ingredients into the dry and fold gently.

Now spoon this into the two pans and bake for 30 to 35 mins.

Remove and cool completely.

Now make buttercream as mentioned in the recipe.

Now take a square cake. you can slice in half. Apply simple syrup on top.

if you need and apply buttercream. Sandwich with other cake. Cover the whole cake with buttercream and pop it into the fridge.

Now take the round cake. Slice it as shown in the image. Brush simple syrup all over top. Apply buttercream and chill the cake in fridge.

Now take your fondant and roll it and apply over the cake.

Refer images how to decorate the cake.

Decorate it as per your wish.
I have created a video of this cake making.

Pictorial:
1)Take all your ingredients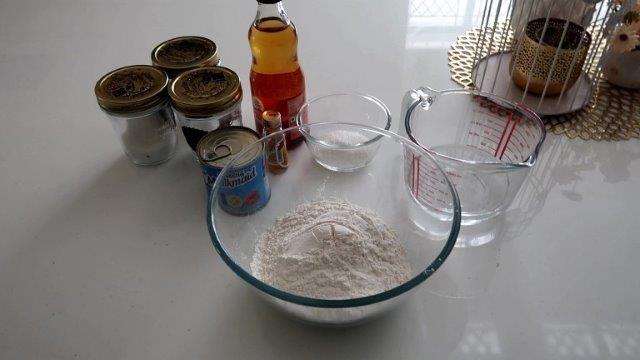 Pin
2)Take flour in a bowl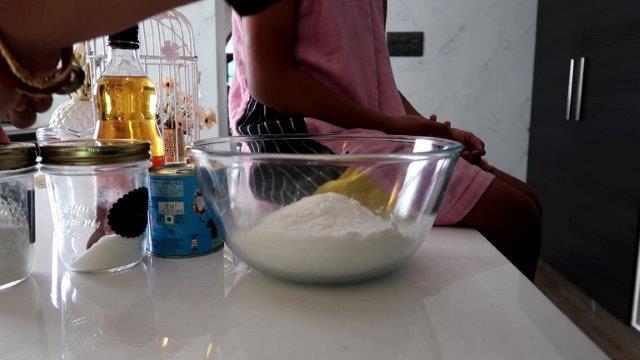 Pin
3)Add in baking soda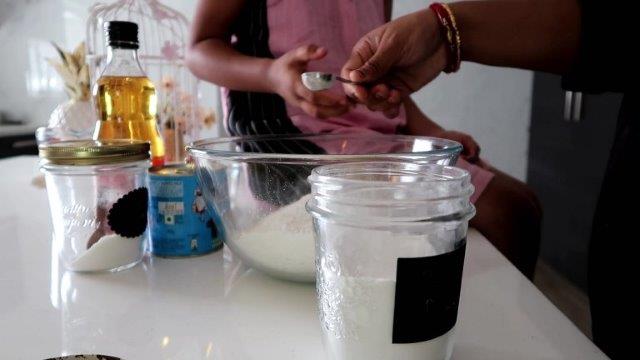 Pin
4)Add baking powder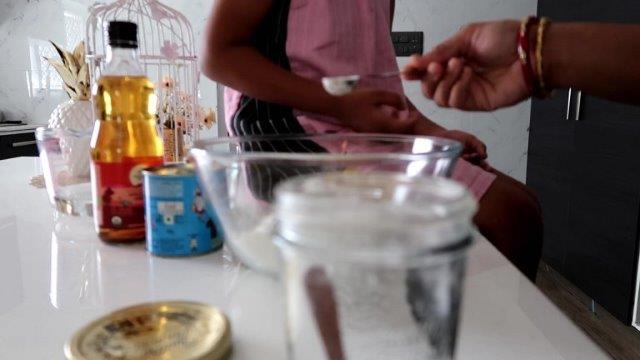 Pin
5)Add salt and mix well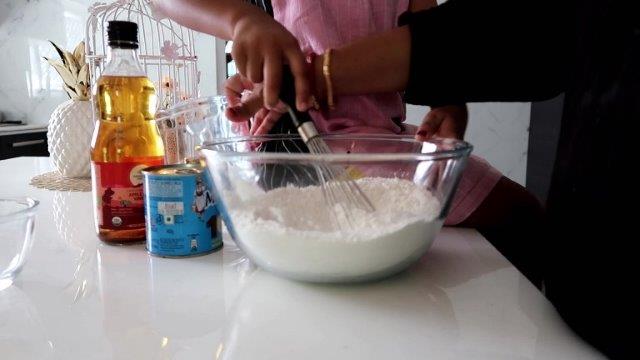 Pin
6)Take water in a jug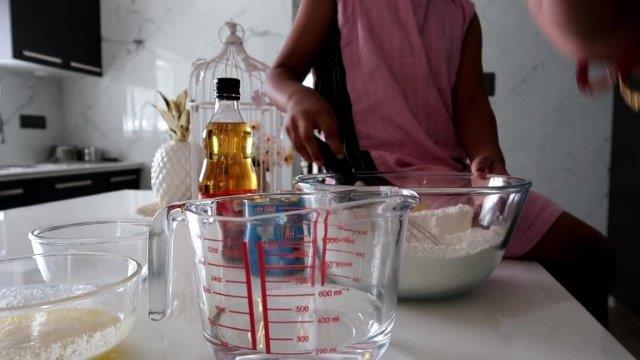 Pin
7)Add in condensed milk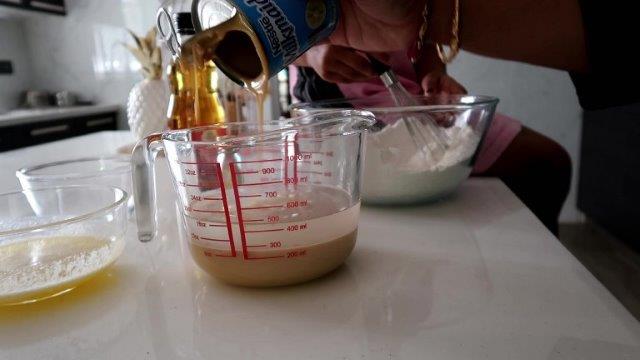 Pin
8)Add melted butter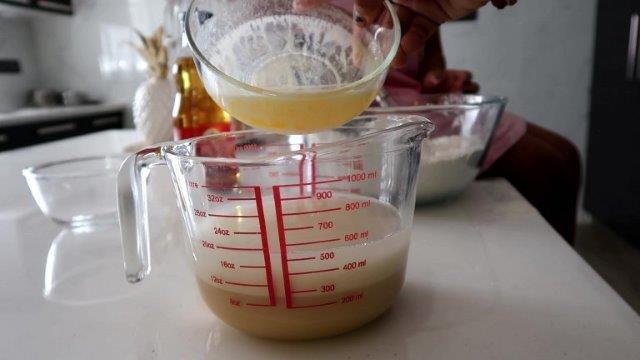 Pin
9)Add vinegar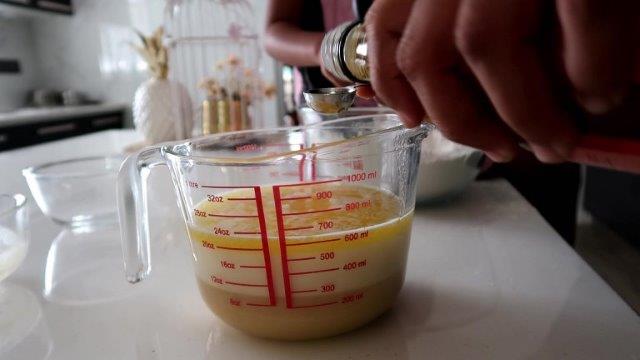 Pin
10)Add vanilla and mix well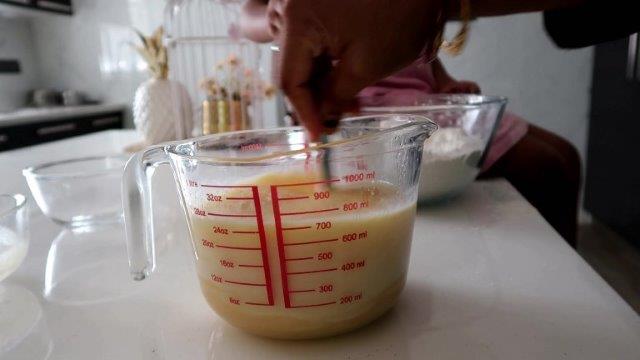 Pin
11)Pour this into the flour mix and fold gently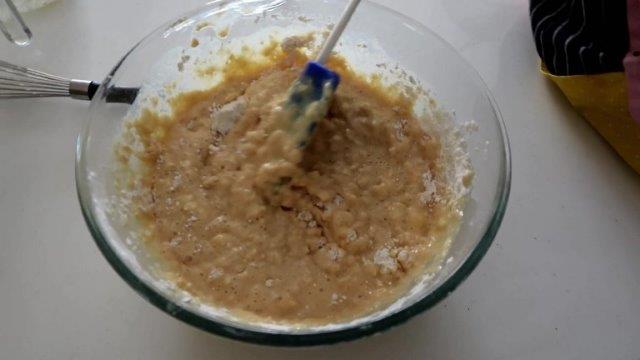 Pin
12)Divide between the pans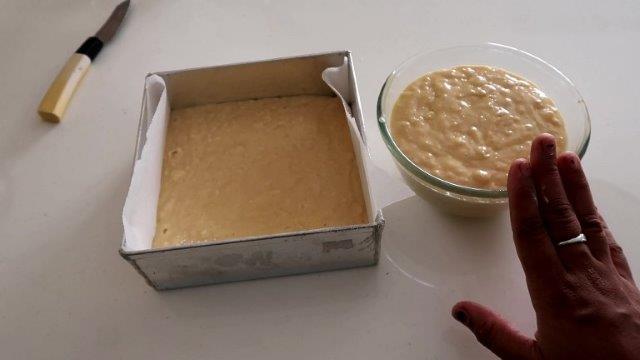 Pin
13)Bake till done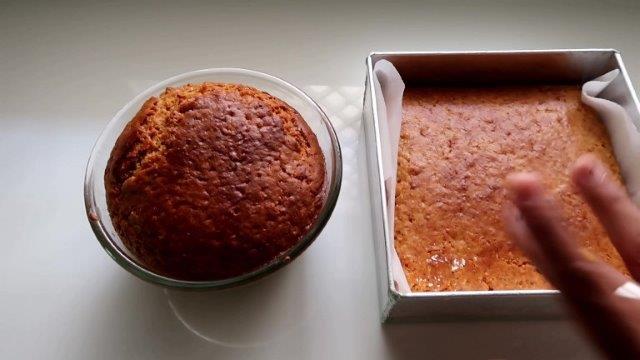 Pin
14)Unmould, slice the tops off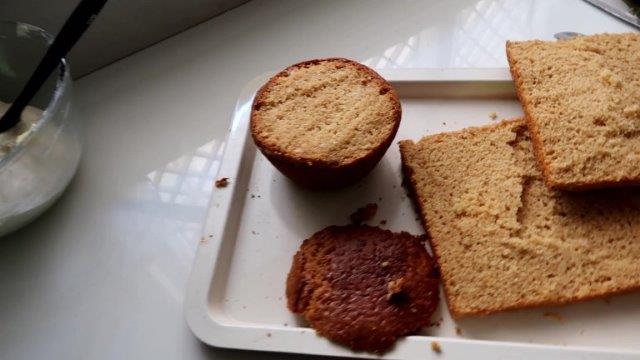 Pin
15)Make simple syrup by boiling sugar and water. Cool it and brush that all over the cake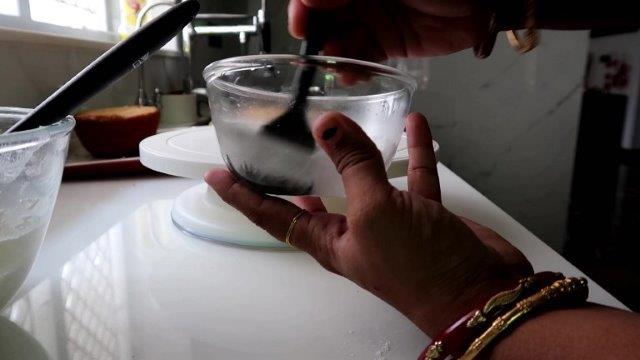 Pin
16)Slice the square cake in half. Brush top with simple syrup.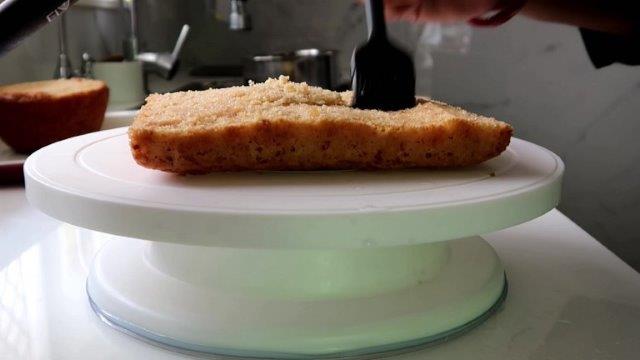 Pin
17)Apply buttercream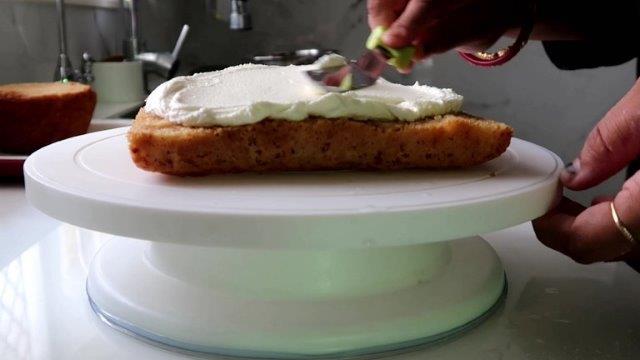 Pin
18)Place another cake layer. Apply buttercream all over the cake. Chill in fridge.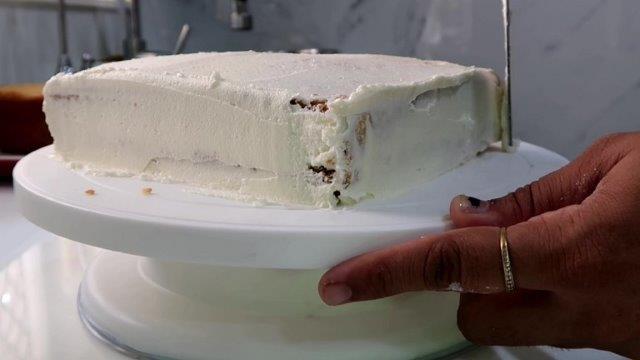 Pin
19)Take the round cake. Remove the middle portion a little so we can insert the doll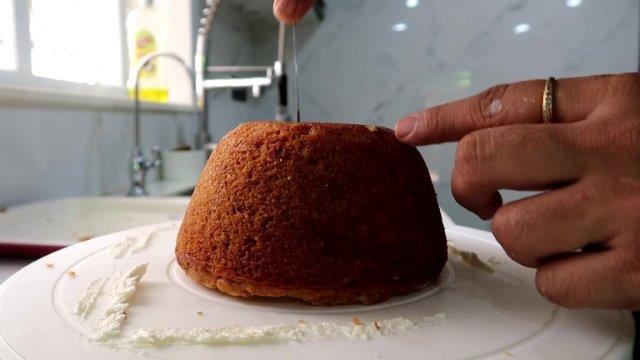 Pin
20)Like this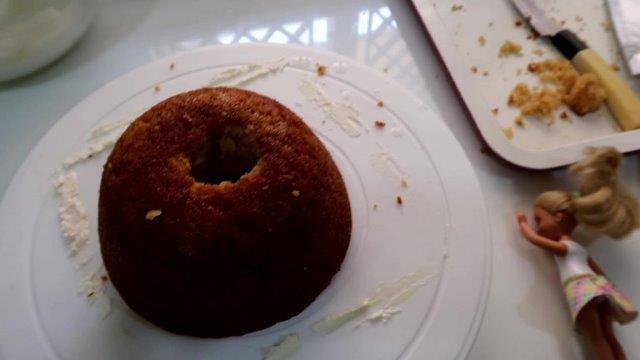 Pin
21)Brush simple syrup all over the cake.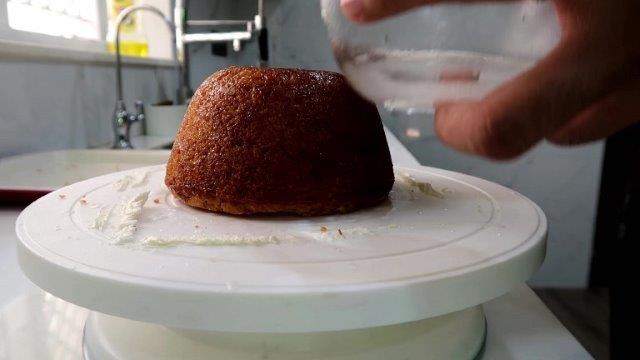 Pin
22)Apply buttercream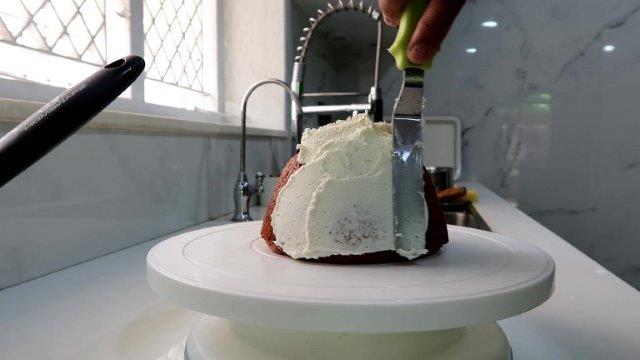 Pin
23)Now place it in fridge.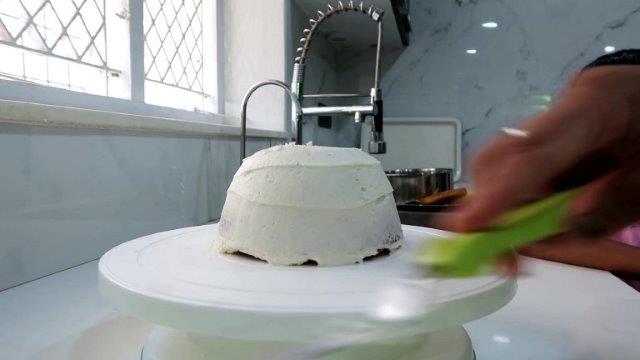 Pin
24)You need white fondant and pink fondant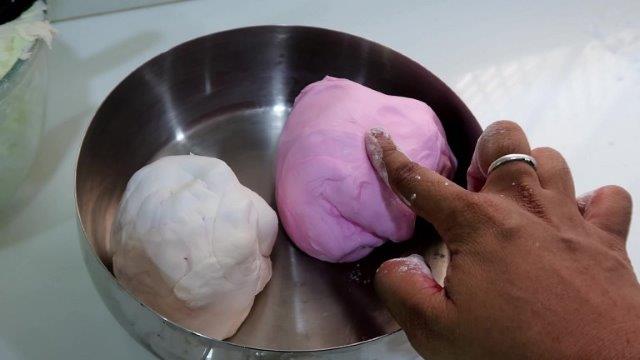 Pin
25)Roll fondant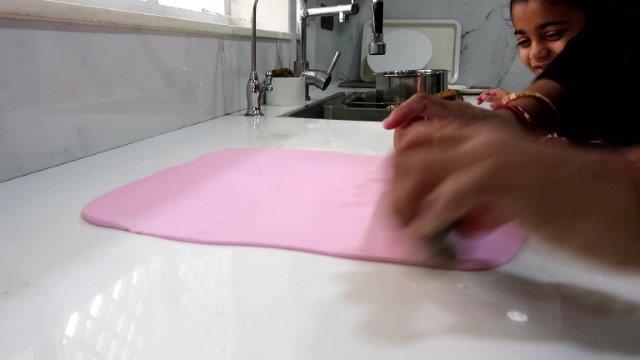 Pin
26)Place it over the cake.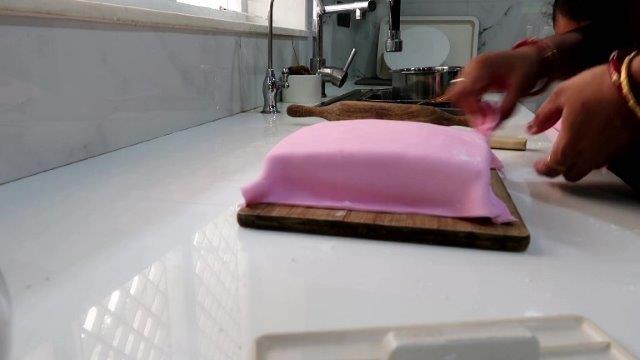 Pin
27)Smooth the fondant.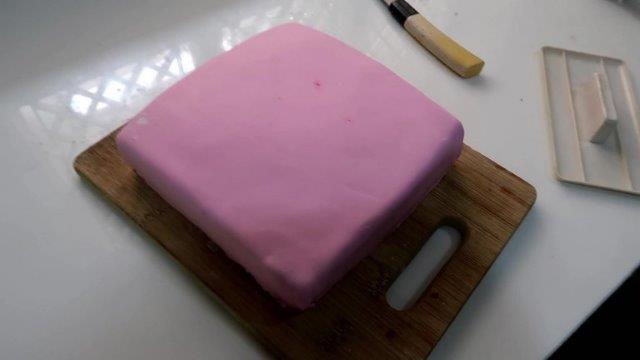 Pin
28)Now roll the whiteone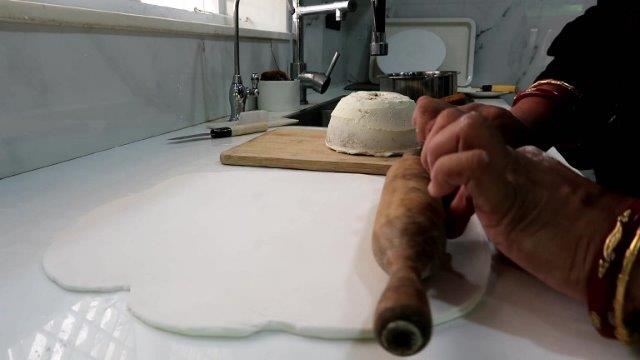 Pin
29)Place over the cake.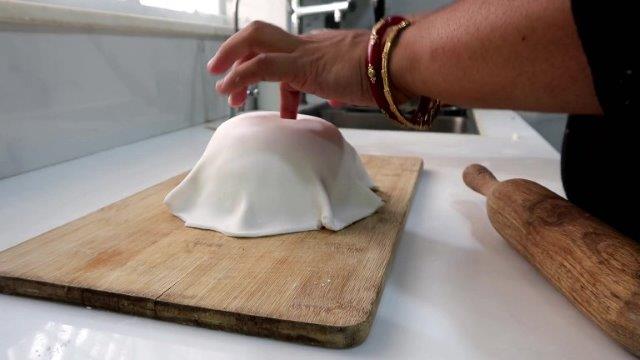 Pin
30)Decorate it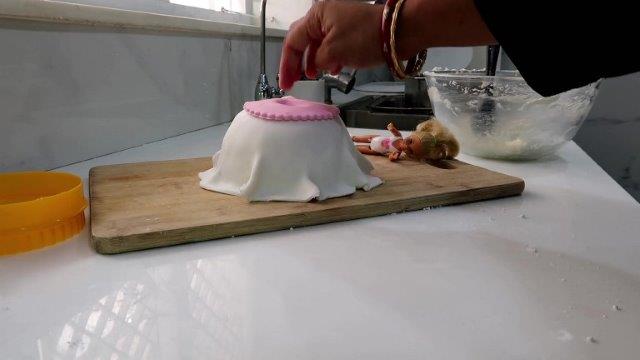 Pin
31)Place the mini princess inside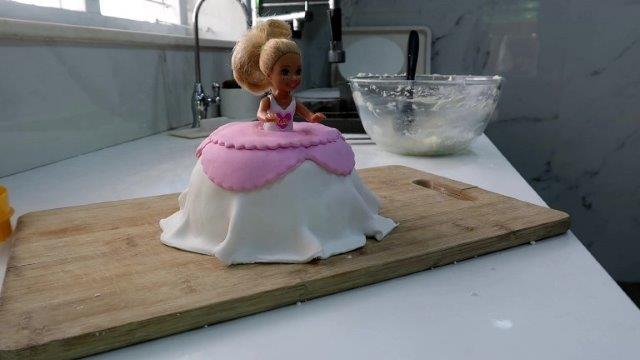 Pin
32)Decorate it as per your wish.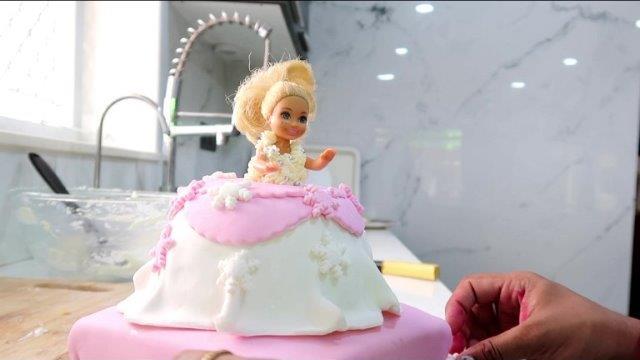 Pin
33)I am so happy with the outcome.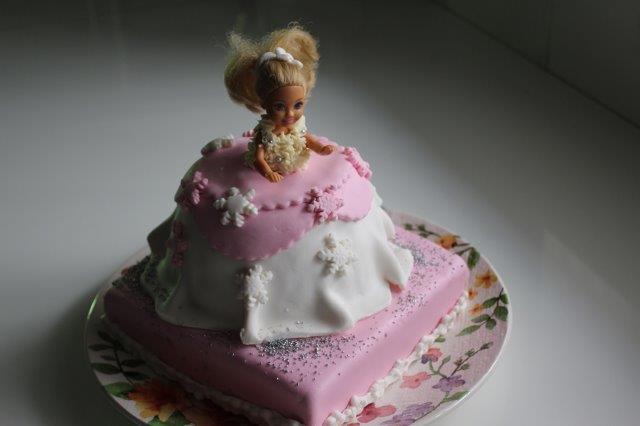 Pin