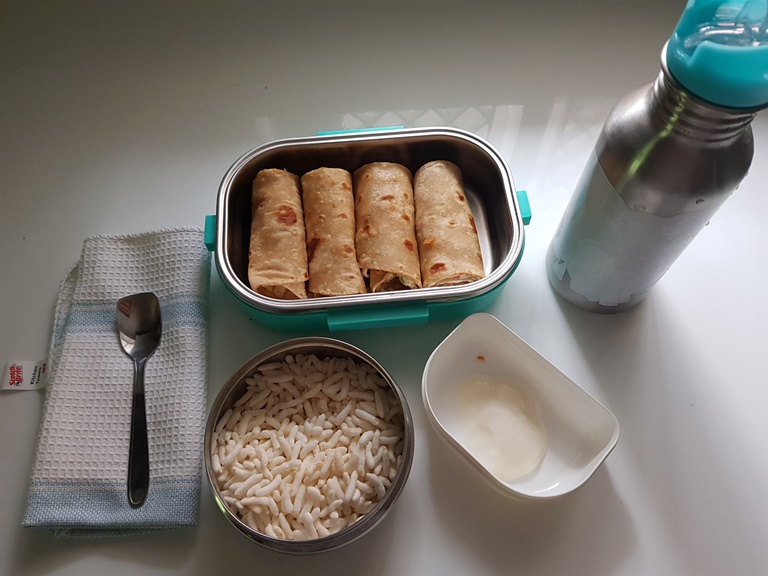 Pin
Chapati Egg Roll - Puffed Rice - Kids Lunch Box Ideas 37.
Simple yet healthy egg roll recipe which taste amazing in a lunch box. So easy to make and is very filling too.
Egg chapati roll with homemade mayo in her lunch box.
Puffed Rice in her snacks box.
Egg Omelette Wrap: https://www.yummytummyaarthi.com/2015/08/egg-omelette-wraps-recipe-egg-tortilla.html
Eggless Mayo: https://www.yummytummyaarthi.com/2015/01/eggless-mayonnaise-recipe-low-fat.html
https://www.yummytummyaarthi.com/2018/07/chapati-egg-roll-lunch-box.html
Buy These School Stuffs:
School bag: https://amzn.to/2Kv2OEp
Lunch box: https://amzn.to/2XjGpNL
Lunch bag: https://amzn.to/2JVSDsJ
Water bottle: https://amzn.to/2QI7PKz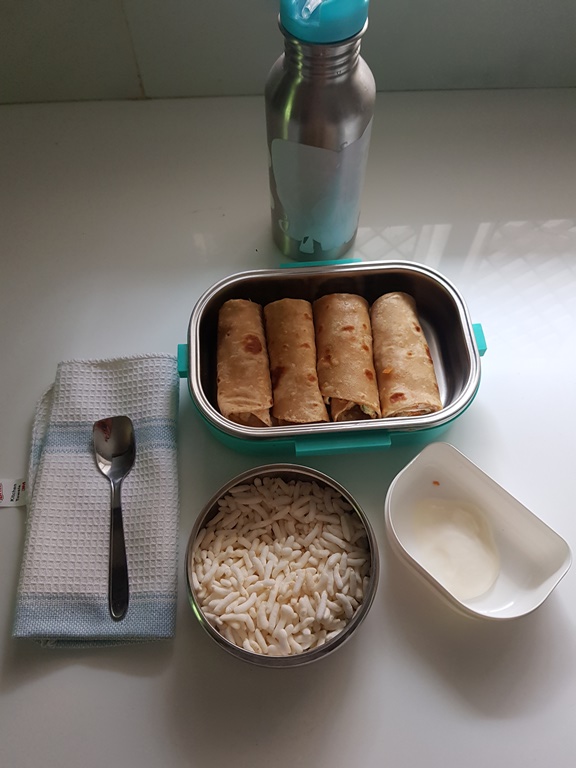 Pin
#whatipackformaha #kidslunchbox#indianlunchbox