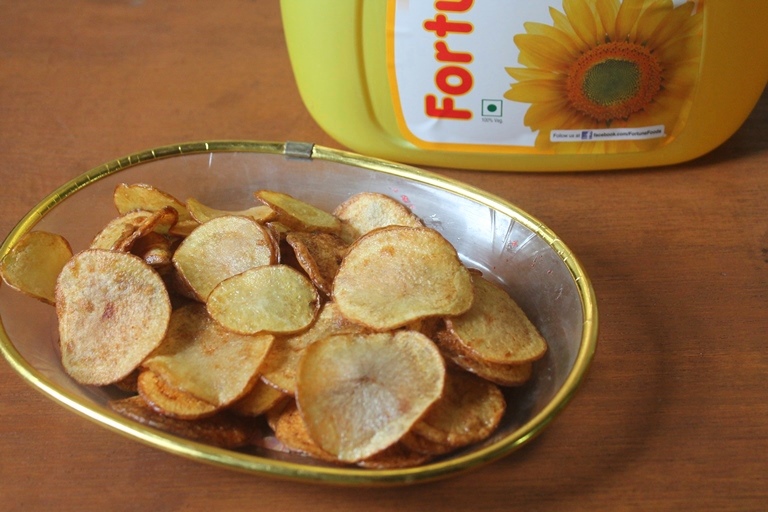 Pin
Potato chips recipe with step wise pictures
It is one of the most requested recipe. The process of making potato chips is pretty easy but certain things should to be done before making them. For crispy chips thinly slice the potatoes and soak them in water to remove starch. I used salt alone as seasoning. You can use any seasoning as you prefer.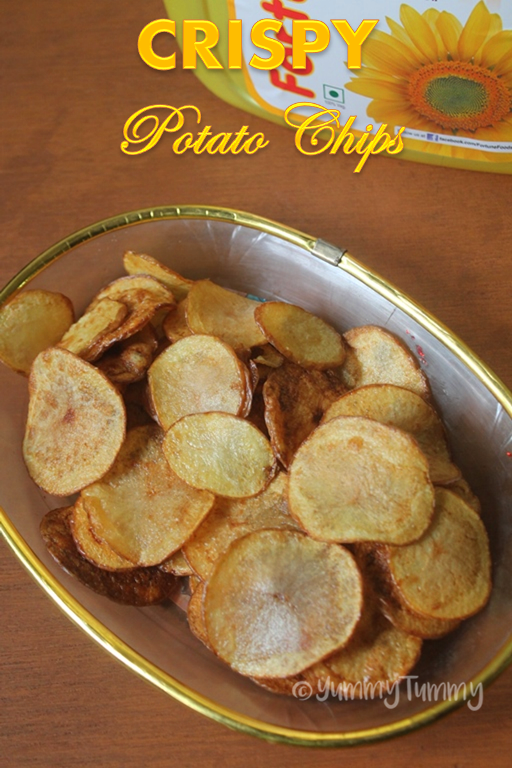 Pin
This crisp is so yummy and great for kids. Avoid buying potato chips from shops and make it at home. Hope you will give this a try and let me know how it turns out for you.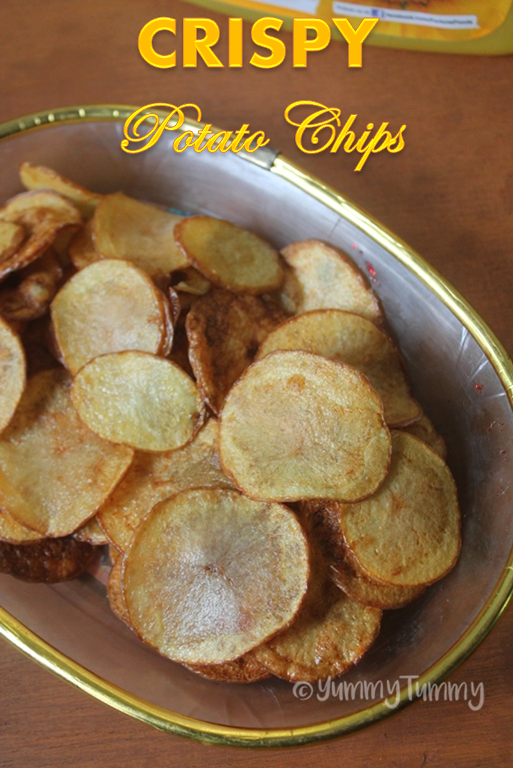 Pin
Crispy Potato Chips
Deep-fried potato chips make great munchies when you have friends over . You can have them as a side for rice like sambar rice, rasam rice as well.
Ingredients
Potato - 2 large

Oil - for deep frying

Salt to taste
Instructions
Take potatoes, scrub and wash well.

Slice the potatoes thinly. Soak them in cold water for 30 mins.

Now drain and pat the dry using a paper towel.

Heat oil for deep frying, drop potato slices in and fry till golden.

Drain in some paper towel, sprinkle some salt.

Serve.
Pictorial:
1)Take some firm potatoes.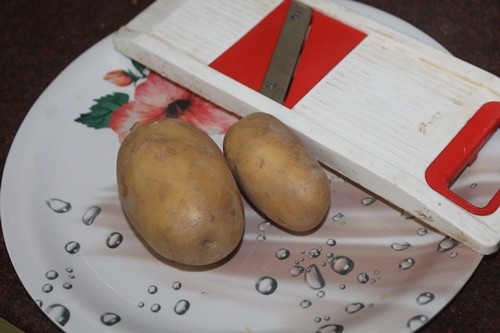 Pin
2)Scrub and wash them well.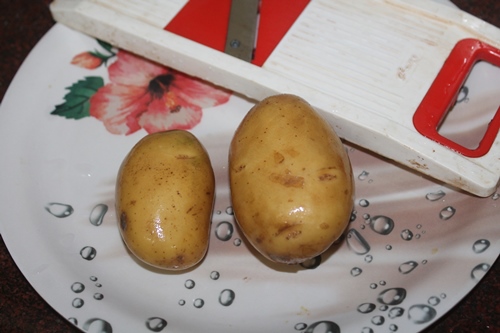 Pin
3)Use a mandolin slicer to slice the potatoes really thin.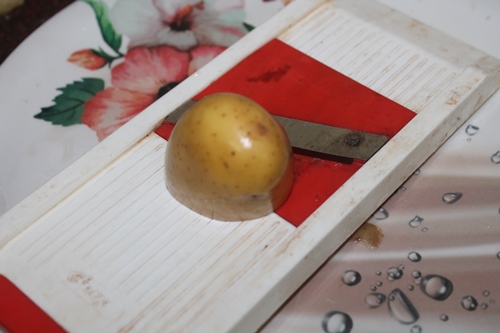 Pin
4)Now, the potatoes are sliced.
Pin
5)Look how thin they are..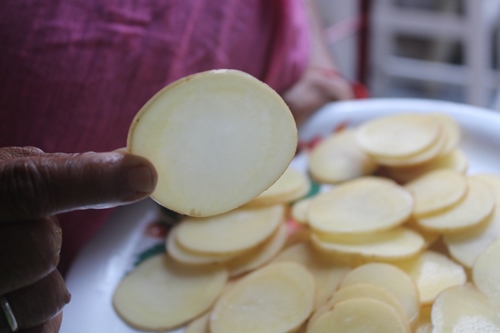 Pin
6)Immerse them in cold water for 30 mins to remove the starch from the potatoes.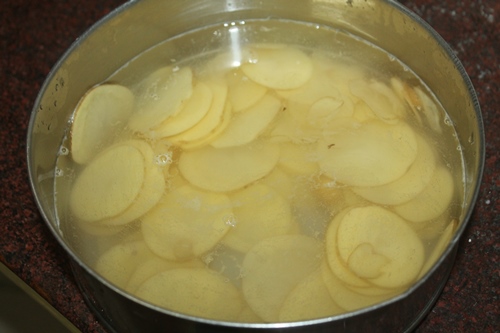 Pin
7)Drain completely.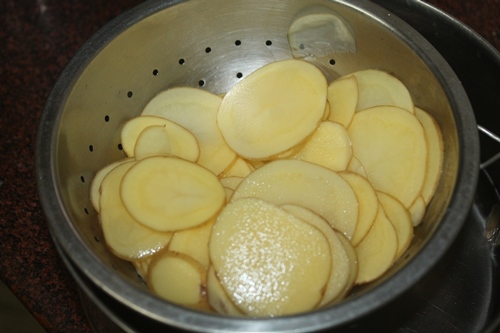 Pin
8)Place it over some paper towels.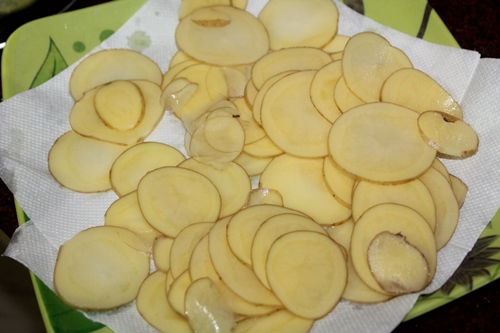 Pin
9)Cover with more paper towels to remove the water.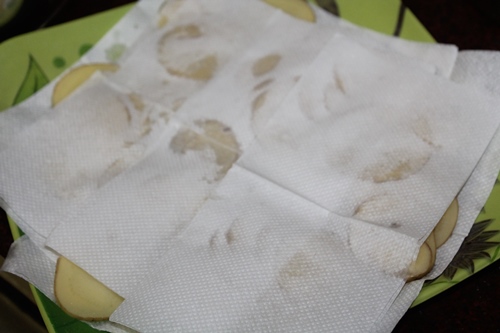 Pin
11)Pour oil in a pan, and Let it heat.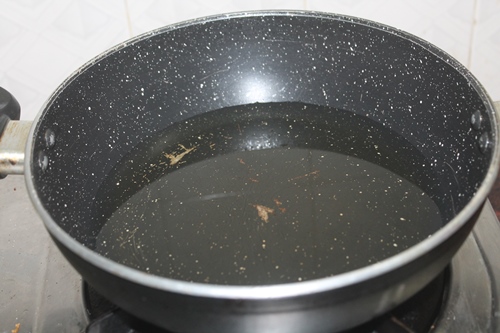 Pin
12)Drop potatoes in hot oil.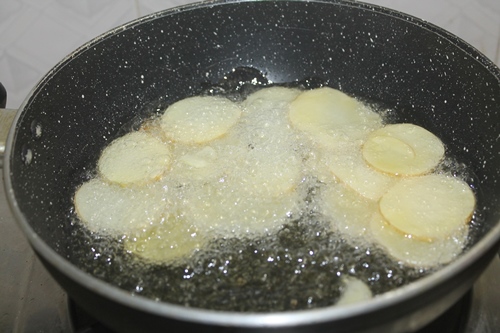 Pin
13)Fry till golden brown.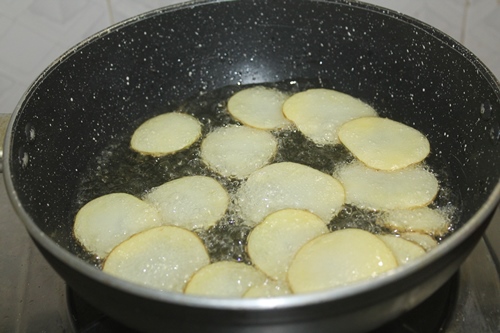 Pin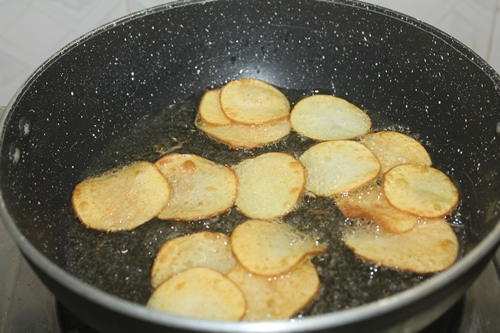 Pin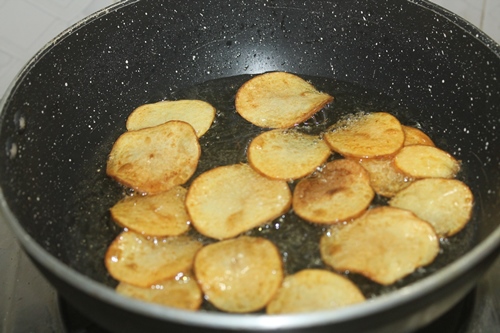 Pin
15)Drain on some paper towels.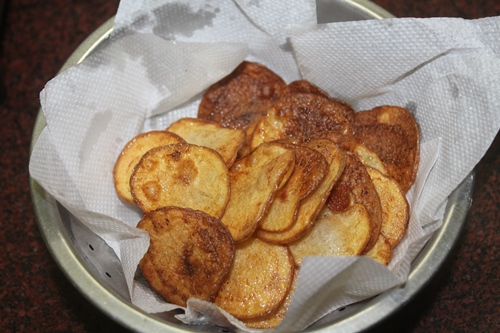 Pin
16)Sprinkle some salt.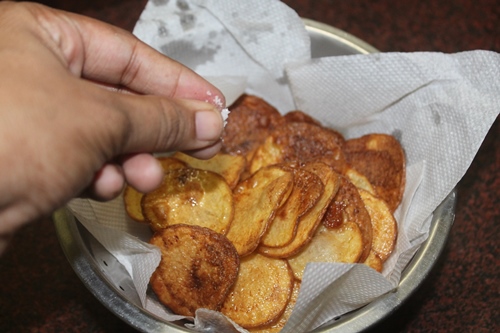 Pin
17)Enjoy!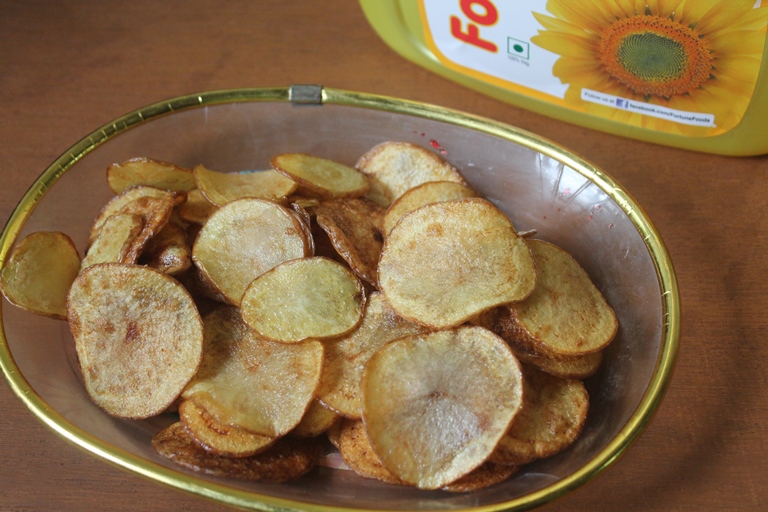 Pin