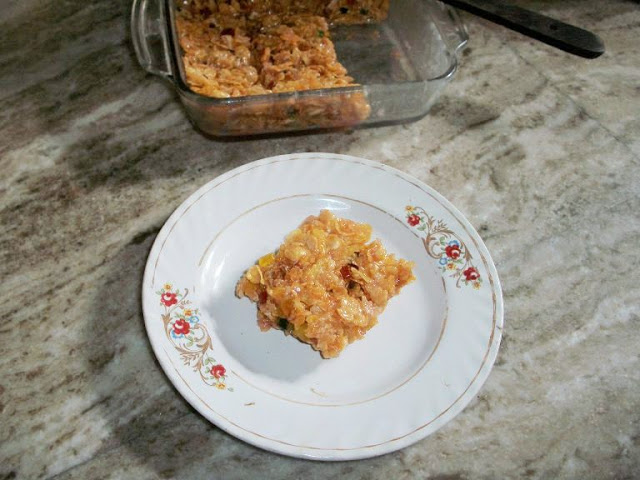 Sticky Cornflakes Bar
I bought a huge packet of cornflakes last month,and totally forgot about that…This month I bought another packet of it..What will I do with such a lot of cornflakes,I started using it in baking and other recipes…This is one such recipe….It is a sticky bar…This one don't set like normal bars,it will be quite loose…The marshmallow I use is Pink coloured one..This is what available in our super market..The advantage of that colour is it gives the bar a natural pink colour…You could use anything that is available in your store…So go ahead and try this one and let me know what you think..
Ingrediants:
Marshmallows-1 cup
Sugar-1/2 cup
Cornflakes-3 cups
Butter-2 tblspn
Tutti frutti-4 tblspn
Vanilla-1 tsp
Method:
Take Marshmallow,butter,sugar,vanilla in a sauce pan and melt it over low heat…
Add crushed cornflakes and tutti frutti in this and mix well..
Tip this in a well buttered pan and press it lightly.
Set this in freezer for 30 mins..
Cut into squares and enjoy..
Pictorial: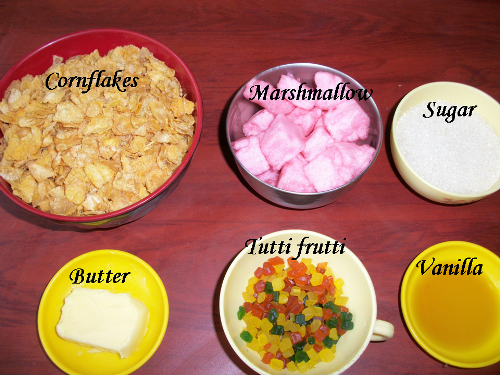 Grab your ingrediants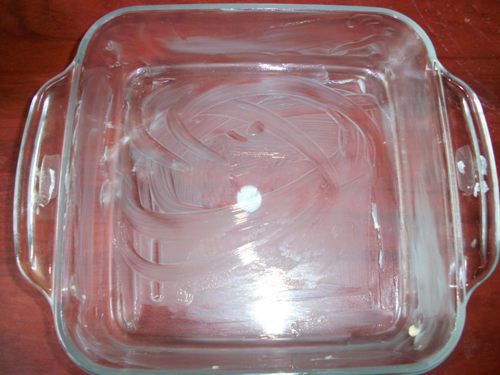 Butter your pan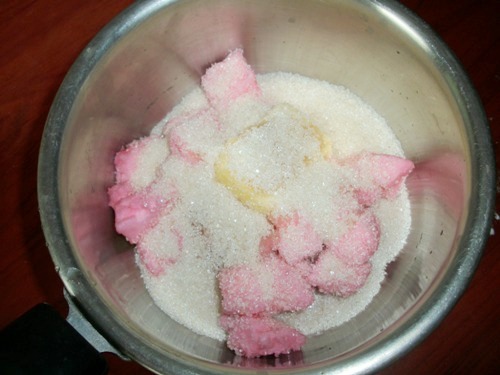 Melt marshmallow,butter and sugar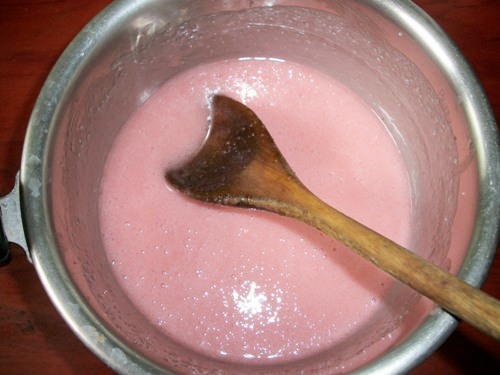 Melt it down..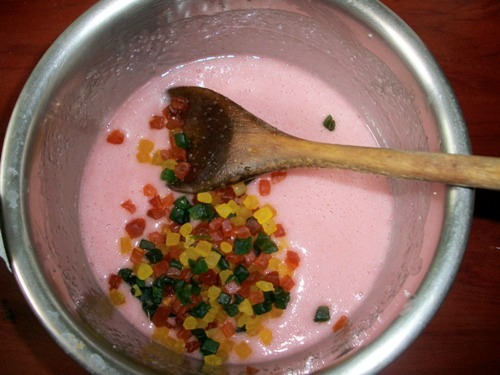 add in tutti fruitti…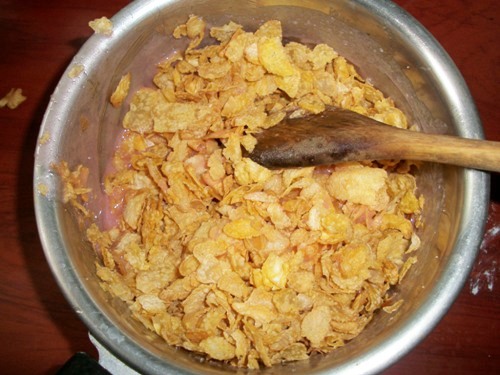 now throw in cornflakes…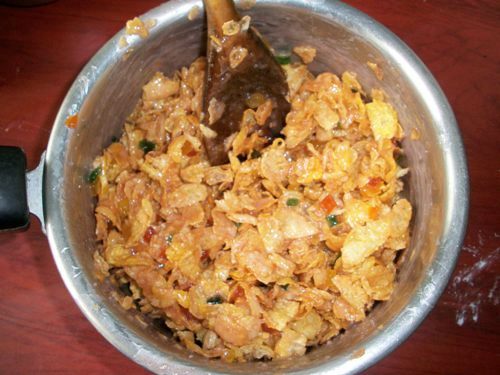 mix well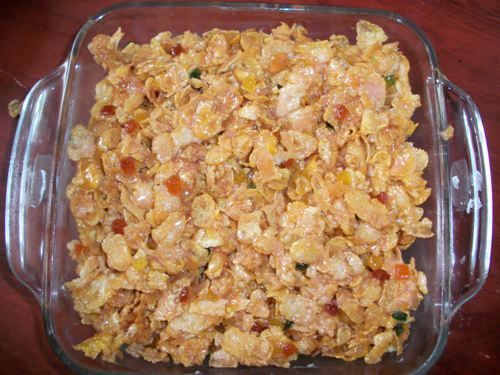 tip this in a pan and set in freezer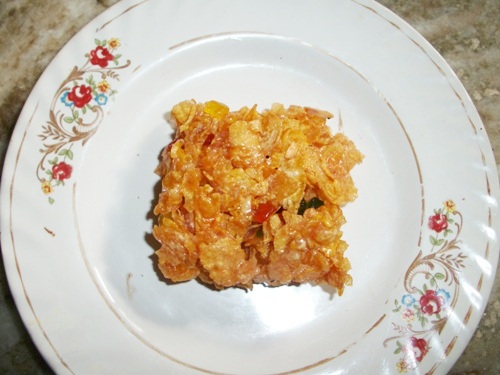 Cut into squares and enjoy…