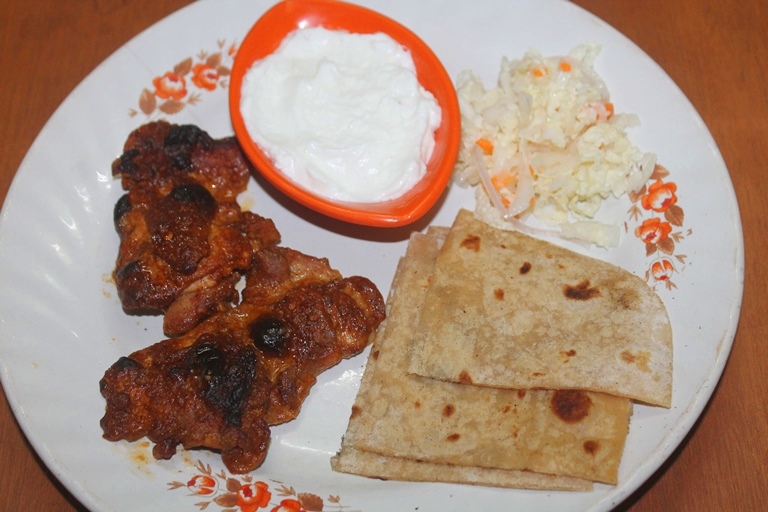 Pin
How to Make Shawarma Plate - Shawarma Recipe with Step wise pictures
I have tasted shawarma quite a few times here in restaurants. All the time it tasted like they have mixed chicken and veggies in mayo and rolled up in a pita bread. But i have tasted shawarma in a bakery here, they grill chicken right in the skewer in front of us, shred it up and stuff it in pita and serve, it was delicious. Many of my viewers asked me to share shawarma recipe, i shared a healthy version..
So i taught of sharing the version which i have tasted in restaurants. This is the version, it is tasty and so easy to make.
Similar Recipes,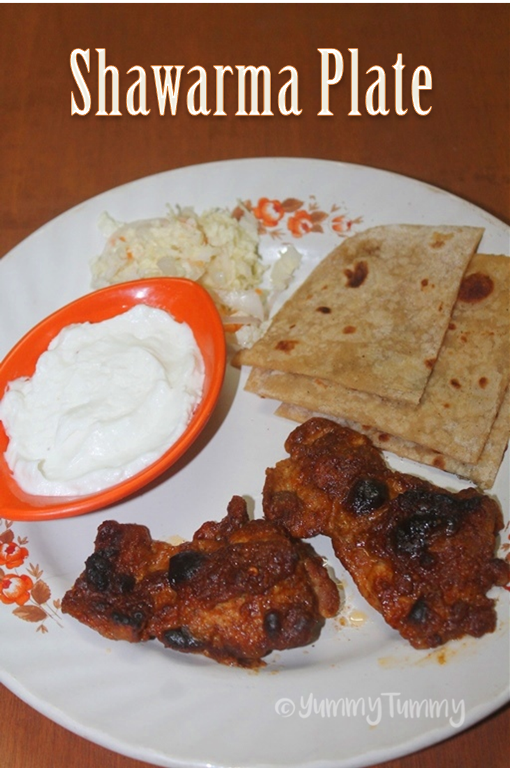 Pin
Hope you will give this a try and let me know how it turns out for you.
https://www.yummytummyaarthi.com/2014/12/healthy-chicken-shawarma-recipe.html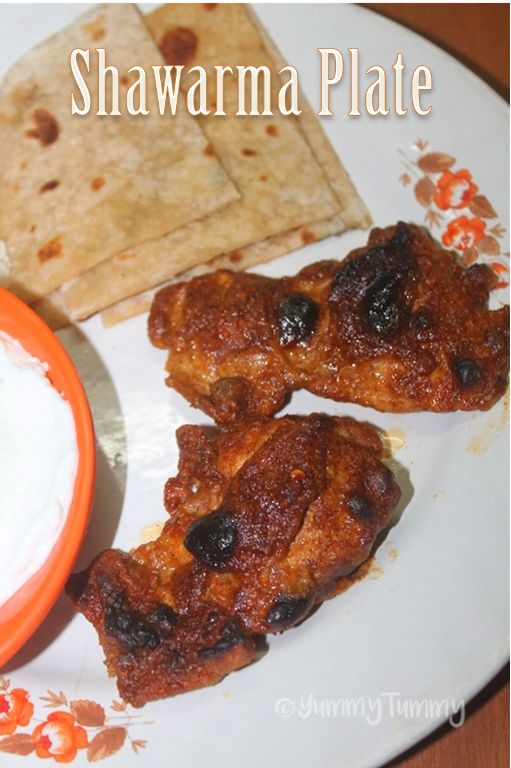 Pin
How to Make Shawarma Plate
Chicken shawarma is one of the popular recipe from the middle eastern. It taste so delicious and the garlic sauce in this recipe really makes it.
Ingredients
Pita Bread - as needed

Boneless Chicken Thighs - 6

Pepper to taste

Chilli Powder - 1 tblsp

Cumin Powder - 1 tblsp

Coriander Powder - 1 tblsp

Garlic Sauce - ½ cup + ½ cup

Lemon Juice or Vinegar - 2 tblsp + 1 tblsp

Lettuce - 2 cups shredded

Carrot - 1 grated

Onion - 1 sliced thinly

Sugar - 1 tsp

Salt to taste
Instructions
Take chicken in a bowl, add salt, pepper, chilli powder, cumin powder, coriander powder, salt, lemon juice or vinegar, garlic sauce in a bowl and mix well. Leave to marinate for 2 hours.

Preheat oven to 250 degree C to grill mode. Grease a baking tray with oil.

Arrange chicken in the tray and grill the chicken for 30 to 40 mins.

Remove the chicken halfway, spoon the juice over the chicken and continue baking.

Remove it and cut it into small pieces.

Take lettuce, onion, carrot in a bowl. Add salt, sugar, vinegar and mix well.

Take a plate, place chicken, pitabread, salad and garlic sauce.

Serve
Pictorial:
1)Take boneless chicken thighs in a bowl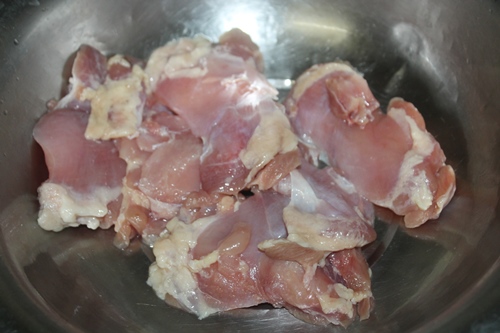 Pin
2)Add in salt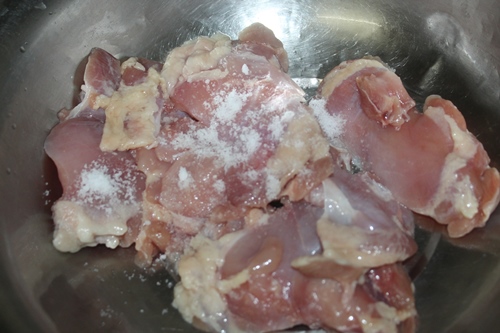 Pin
3)Add in cumin powder
Pin
4)Add in chilli powder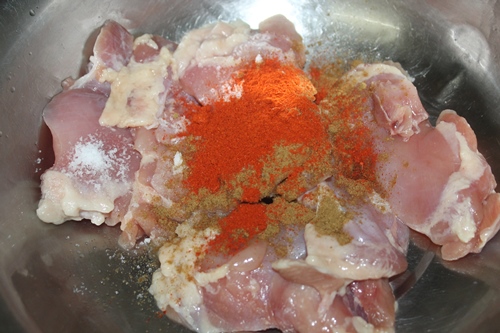 Pin
5)Add in coriander powder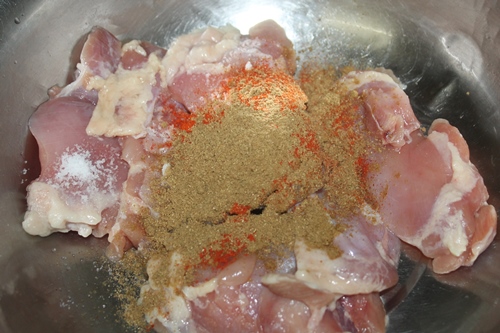 Pin
6)Add in pepper powder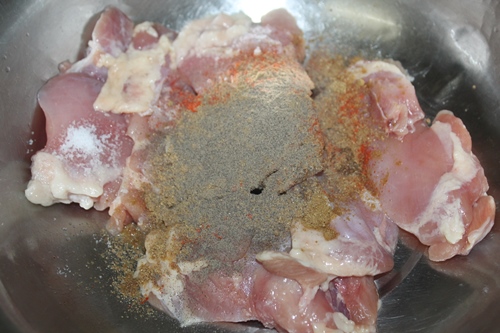 Pin
7)Add in olive oil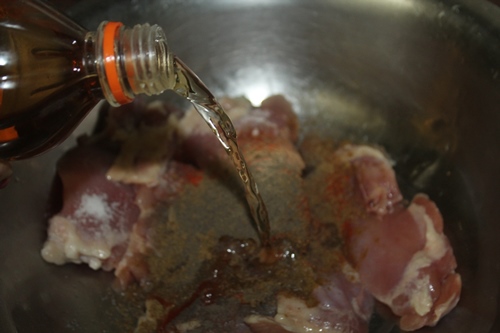 Pin
8)Add in garlic sauce, recipe here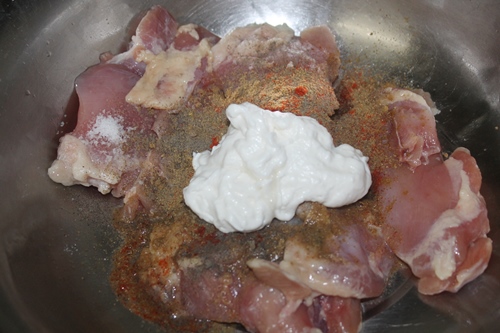 Pin
https://www.yummytummyaarthi.com/2015/06/best-lebanese-garlic-sauce-recipe.html
9)Mix well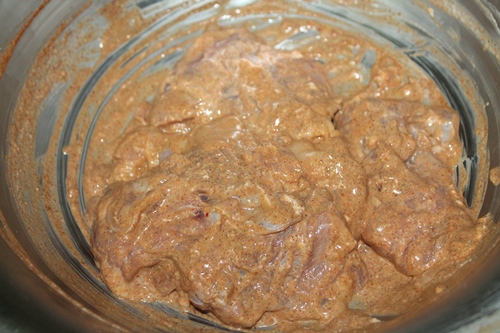 Pin
10)Arrange it in a baking tray. Pop it in a preheated oven. Oven is set to grill mode for 250 degree C.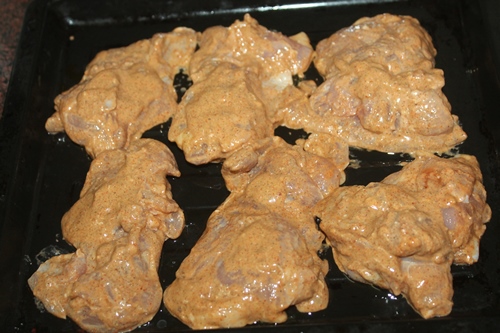 Pin
11)Bake it for 40 to 45 mins, remove it half way through.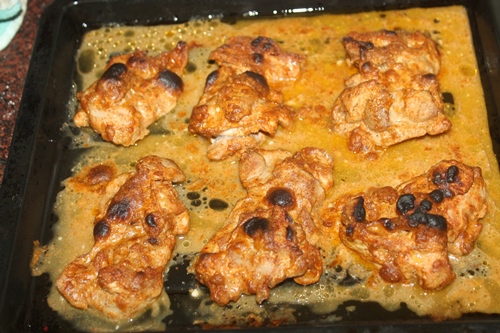 Pin
12) Spoon the juices over the chicken and pop it back in oven.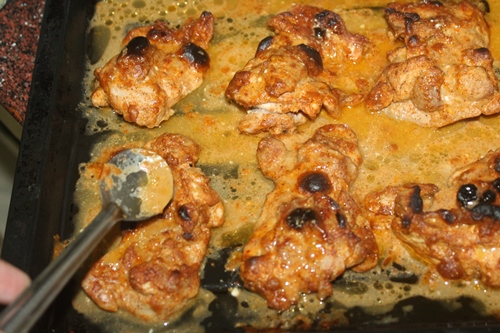 Pin
13)Bake till done.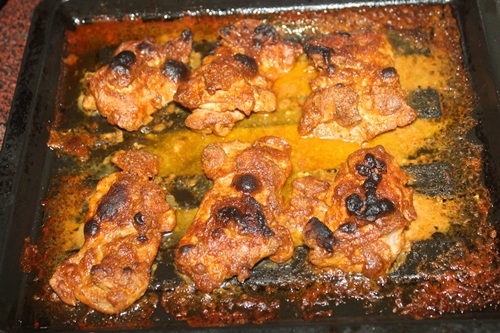 Pin
14)You can either serve the chicken whole or cut it into small pieces and serve.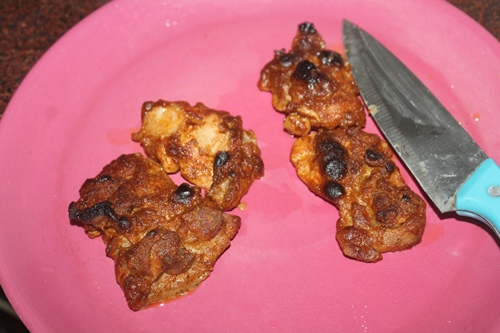 Pin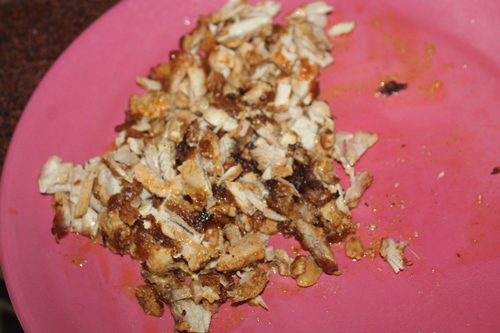 Pin
16)Now make salad, Take cabbage or lettuce, carrot and onion and slice thinly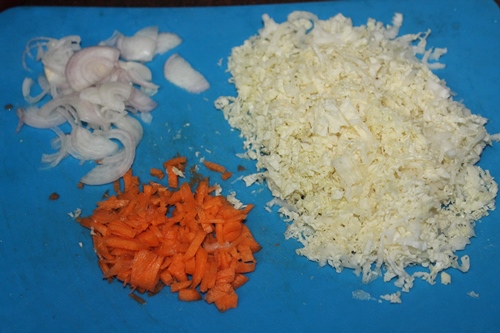 Pin
17)Take it in a bowl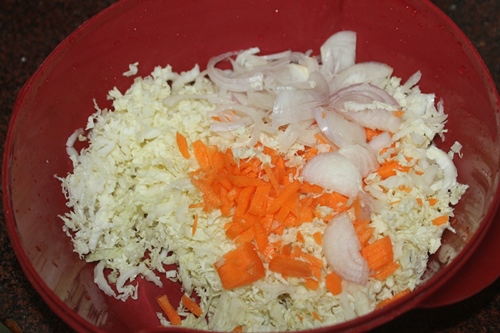 Pin
18)Add in salt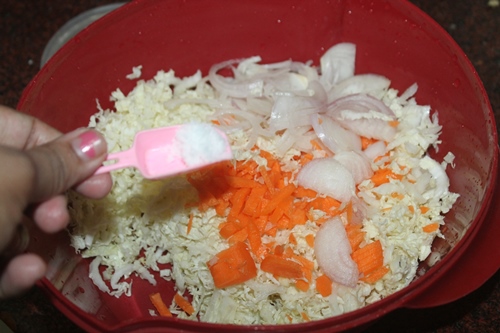 Pin
19)Add in vinegar or lemon juice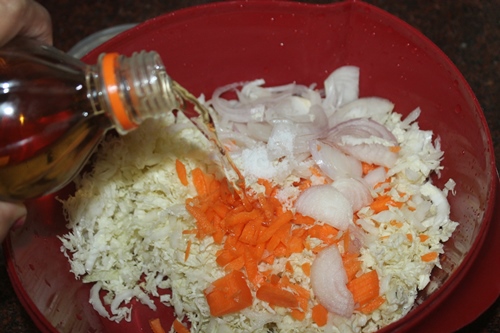 Pin
20)Add in sugar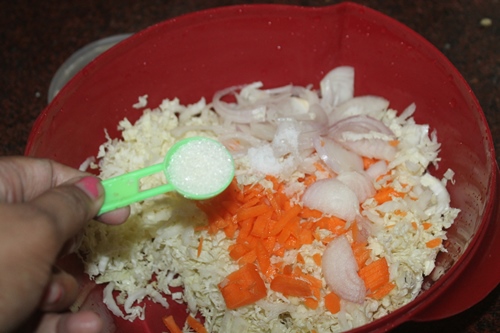 Pin
21)Mix well.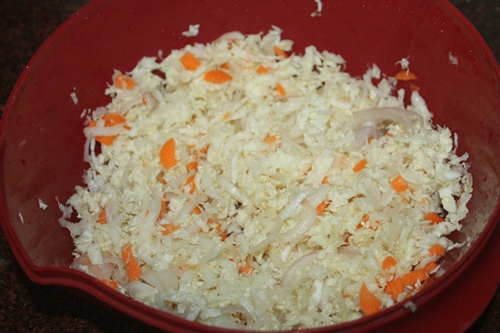 Pin
22)Serve this with pitabread, garlic sauce, salad and chicken pieces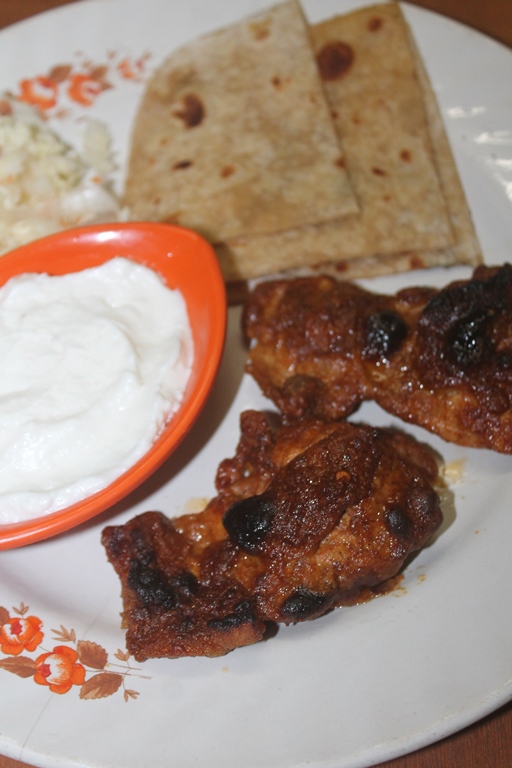 Pin