Tortilla Soup Recipe with Step by Step Pictures. Tortilla soup is a popular mexican recipe. The soup has a light chicken stock flavoured with garlic, cumin and shallots. It has crispy tortilla strips in them.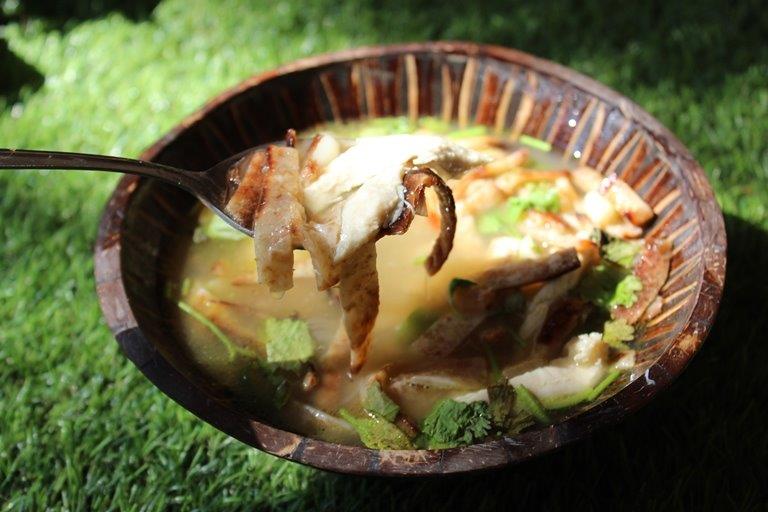 Pin
Source: wiki
Tortilla soup (Spanish: sopa de tortilla) is a traditional Mexican soup made of fried corn tortilla pieces, submerged into a broth of tomato, garlic, onion, and chile de árbol and epazote. It is served with pieces of pasilla chiles, chicharrón, avocado, fresh cheese cubes and sour cream. Although this exact origin of tortilla soup is unknown, it is known that it comes from the Mexico City area in Mexico.
This is my version of tortilla soup and it is made quite easy. I made it chicken flavoured and it was very comforting too.
You will love my udon noodles soup too.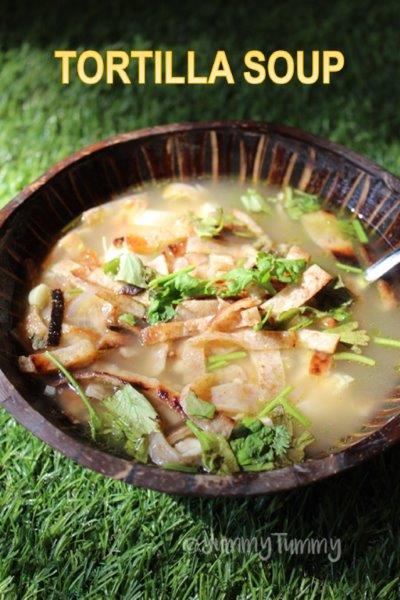 Pin
Hope you will give this a try and let me know how it turns out for you.
Similar Recipes,
Sweet Corn Chowder
Sweet Corn Chicken Soup
Dal Veg Soup
Mushroom Cream Soup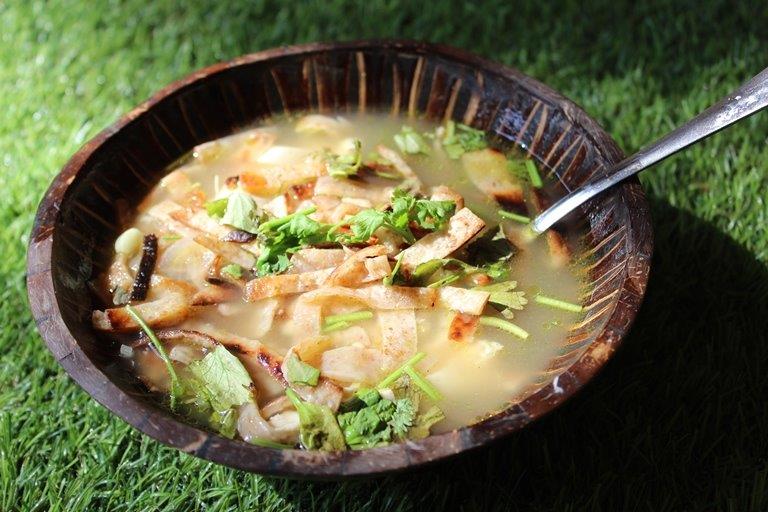 Pin
📖 Recipe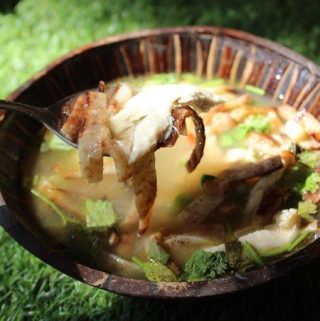 Tortilla Soup Recipe
Tortilla Soup is just awesome, it is a popular mexican recipe which is quite comforting. Tortilla soup has become one of my favorite soup of all time.
Ingredients
Tortilla - 1 cut into strips

Oil - 1 tblsp

Chicken Stock - 3 cups

Cumin Powder- 1 tsp

Salt to tastee

Green Chillies - 1 chopped finely

Onion - ¼ cup chopped finely

Garlic - 2 chopped finely

Cooked Chicken - 1 cup shredded

Coriander leaves for garnishing
Instructions
Take tortillas, cut into strips. Heat oil in a pan, add strips and cook till golden. Drain and set aside.

Take all the other ingredients except chicken and coriander leaves and mix well.

Bring it to a boil and simmer for 5 mins.

Add in tortillas and mix well.

Take it off the heat and add in chicken and mix well.

Spoon this into a bowl.

Top with strips and coriander leaves.

Pictorial:
1)Take some whole wheat tortilla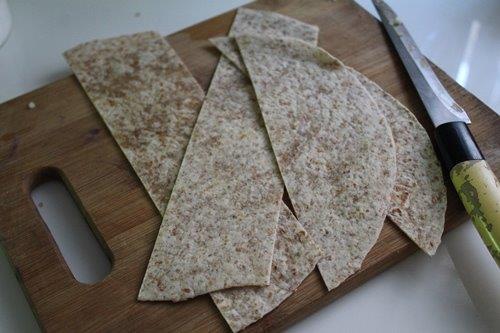 Pin
2)Cut it into strips
Pin
3)Like this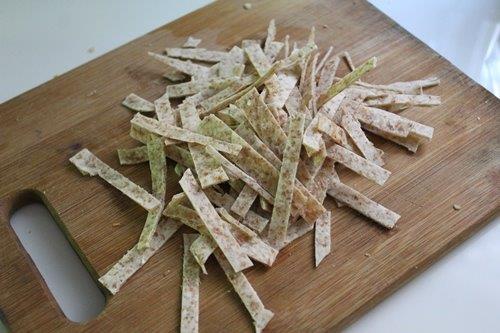 Pin
4)Heat little oil in a pan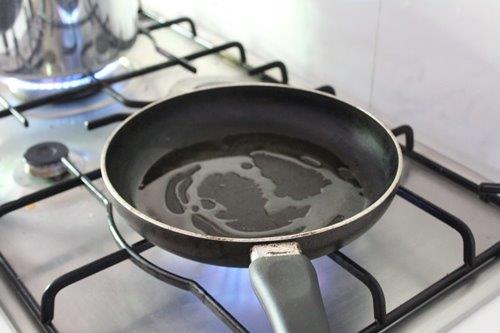 Pin
5)Add the tortillas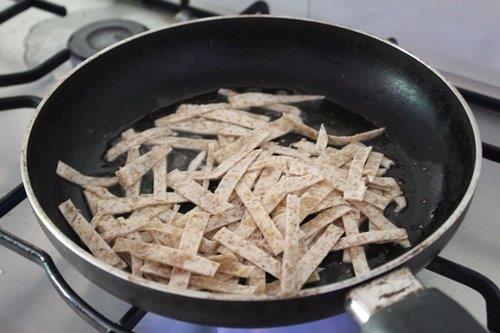 Pin
6)Cook till crispy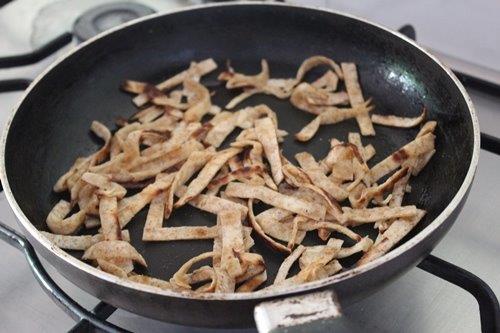 Pin
7)Take chicken stock in a sauce pan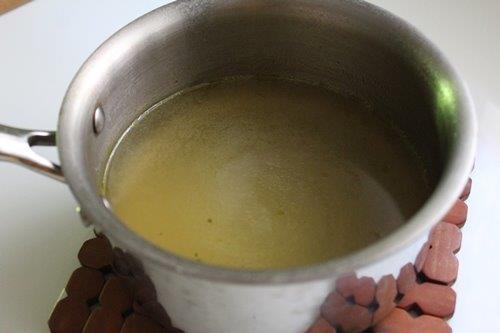 Pin
8)Add in some salt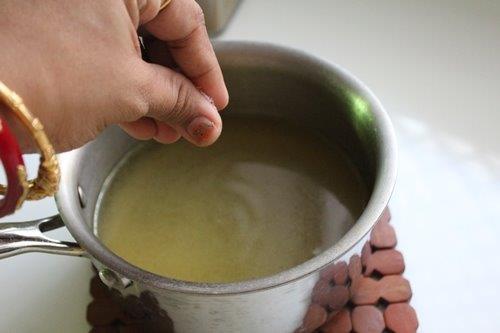 Pin
9)add in cumin powder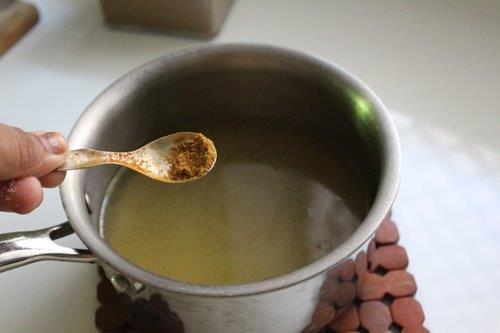 Pin
10)Add in chopped onions and green chillies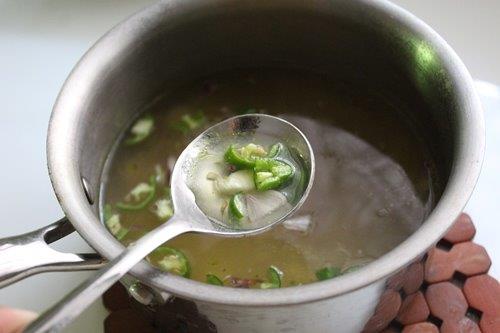 Pin
11)Add in chopped garlic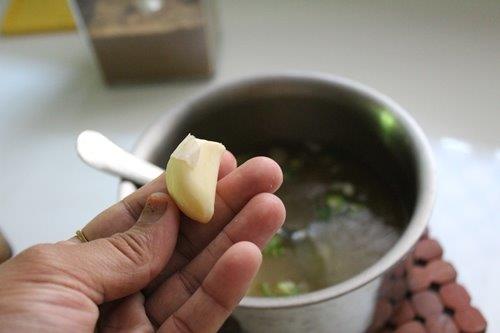 Pin
12)Cook till it comes to a boil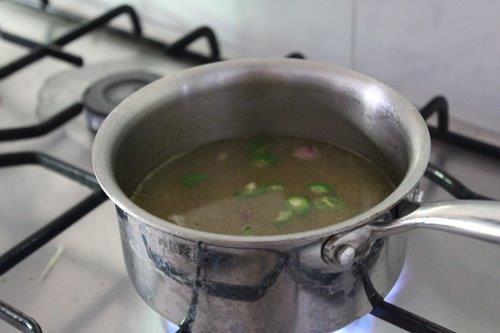 Pin
13)Simmer for 5 mins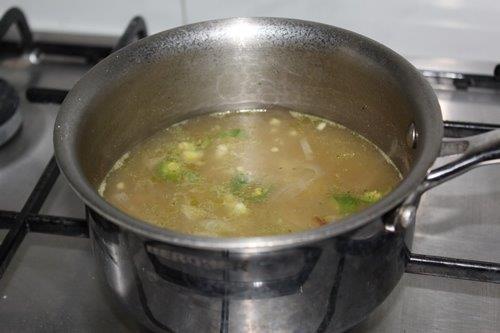 Pin
14)Add in chopped tortilla strips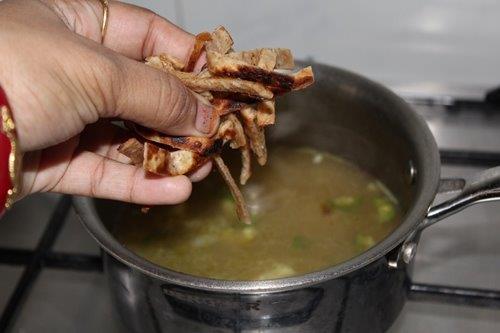 Pin
15)Mix well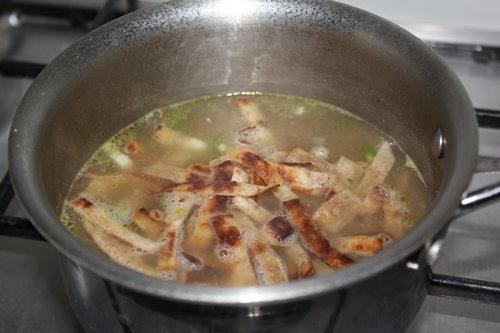 Pin
16)Add in cooked shredded chicken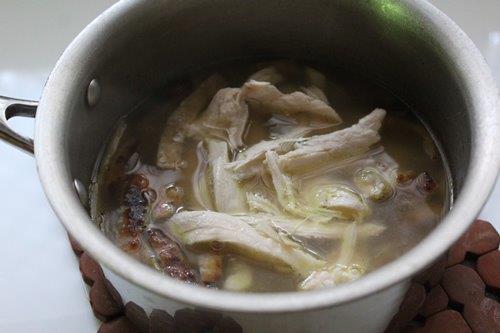 Pin
7)Mix well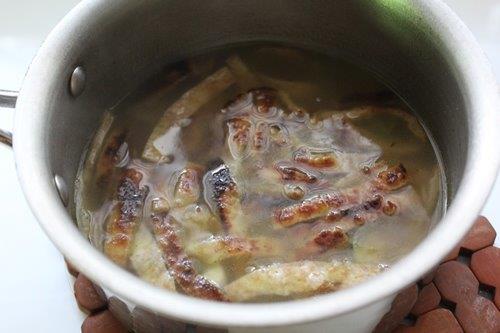 Pin
18)Serve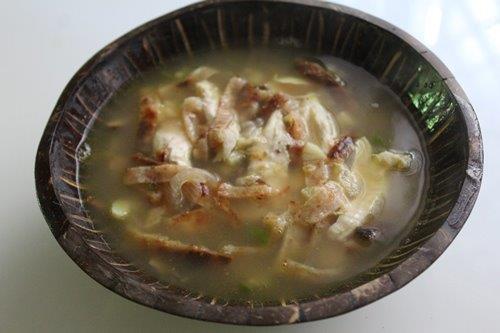 Pin
19)Top with more tortilla strips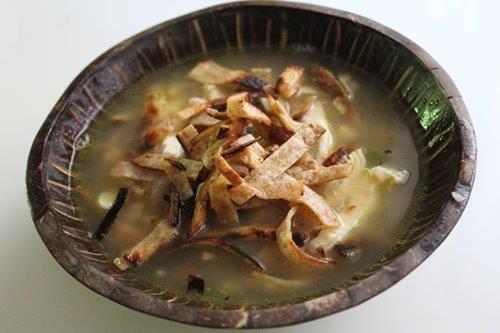 Pin
20)Top with coriander leaves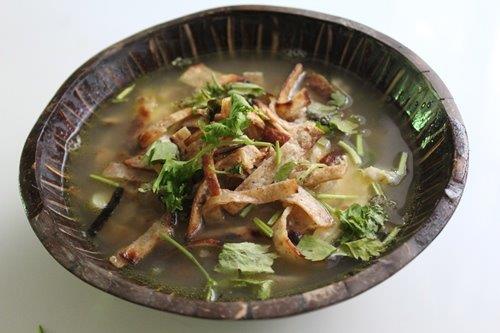 Pin
21)Serve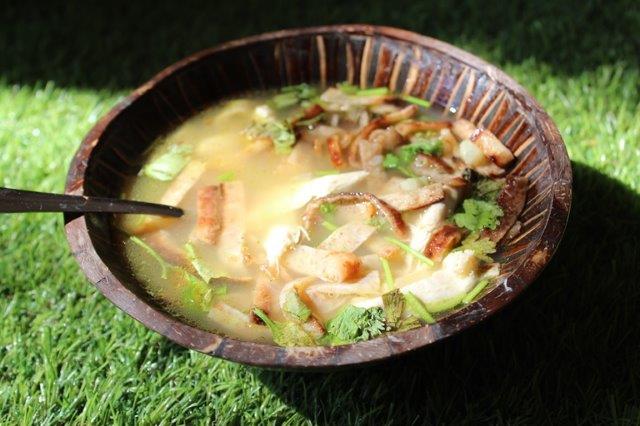 Pin