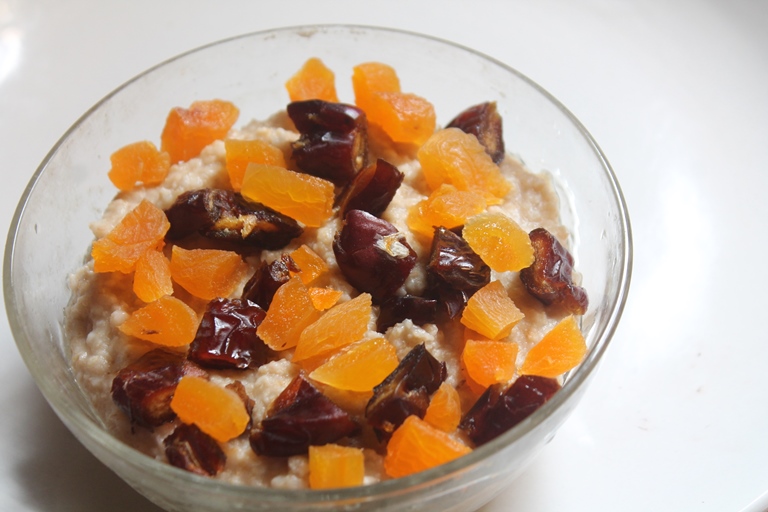 Pin
Wheat Bran Hot Cereal Recipe - Fiber Rich Breakfast Recipe.
Wheat bran is a healthy fiber rich ingredient to include in your diet. This cereal is a great way to start your day. It has oats, dried fruits in them which will make it super healthy.
I have been addicted to oatmeal recently and most of the time it is my breakfast of choice. Since I am breast feeding oatmeal makes a great meal for me, since it helps in increasing the breast milk supply without adding extra weight on my tummy.
Similar Recipes,
Mango Overnight Oats
Orange Oatmeal
Apple Oatmeal
Banana Oatmeal
Strawberry Oatmeal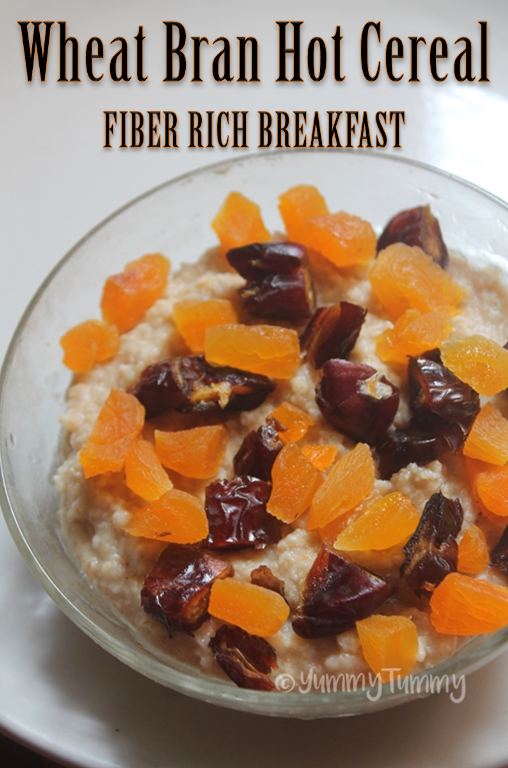 Pin
Hope you will give this a try and let me know how it turns out for you.
https://www.yummytummyaarthi.com/2017/05/flax-seed-oatmeal-recipe.html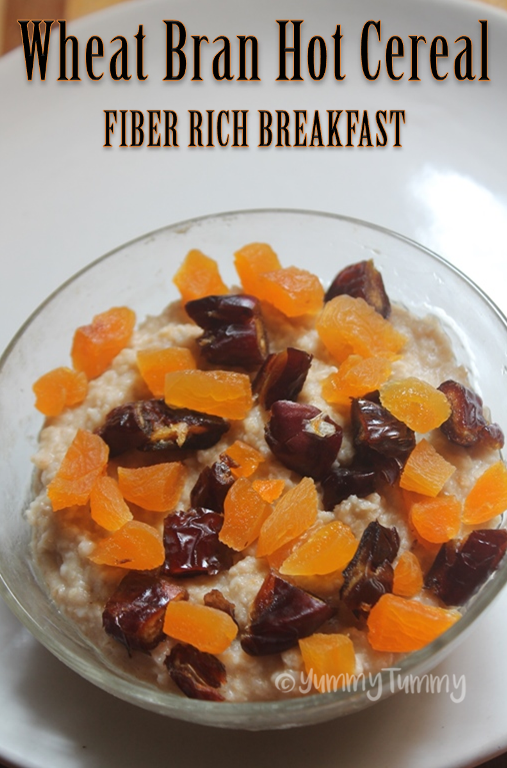 Pin
Wheat Bran Hot Cereal Recipe
Healthy and nutritious breakfast made with oats and wheat bran. It is rich in fiber and makes a great way to start a day.
Ingredients
Instant Oats - ½ cup

Wheat Bran - ¼ cup

Water or Milk - 1.5 cup

Sugar or Honey to taste

Apricots and Dates as needed
Instructions
Take everything except honey and fruits in a sauce pan.

Cook on medium heat till it is done.

Spoon it into a bowl, top with apricots and dates. Add honey if needed.

Serve.
Pictorial:
1)Take instant oats in a sauce pan.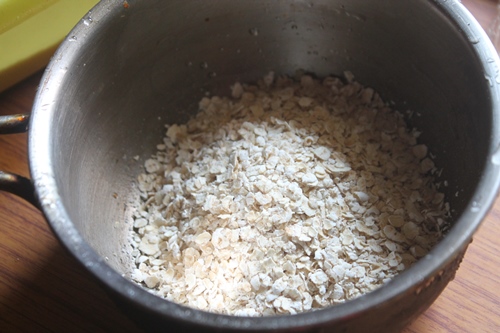 Pin
2)Add in wheat bran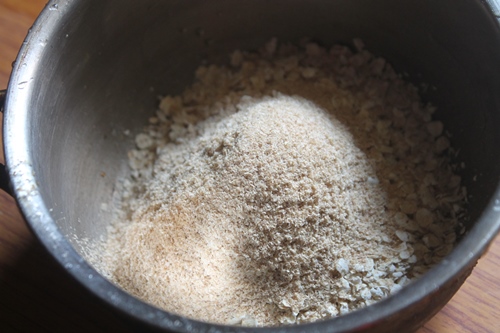 Pin
3)Add water or milk. I prefer water for a healthier choice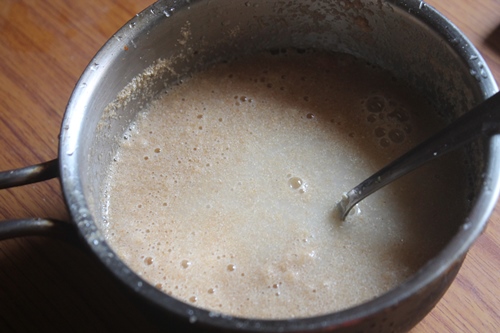 Pin
4)Cook till it is done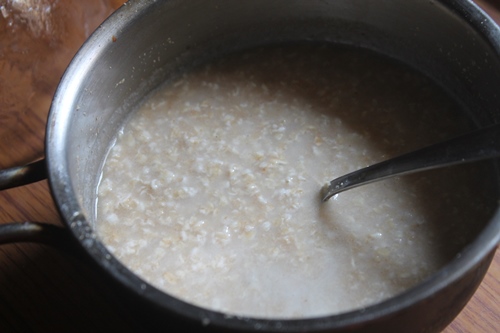 Pin
5)Now it is cooked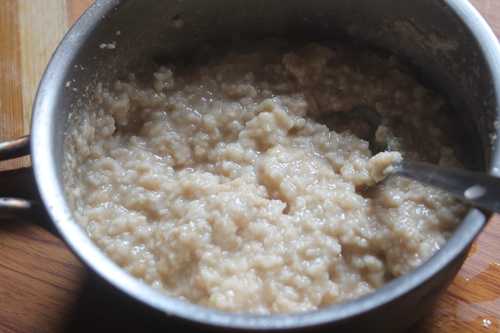 Pin
6)Chop up some apricots and dates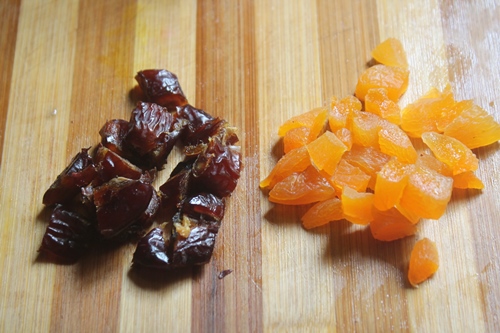 Pin
7)Spoon oats in a bowl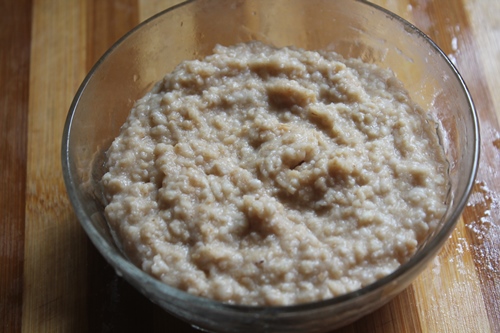 Pin
8)top with dried fruits, drizzle on some honey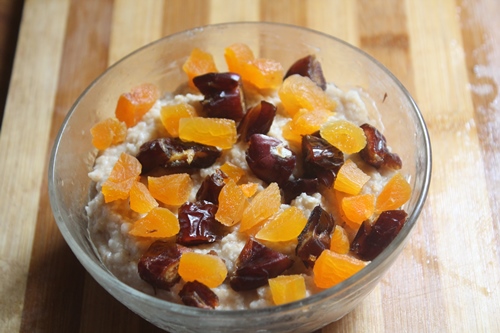 Pin
9)Serve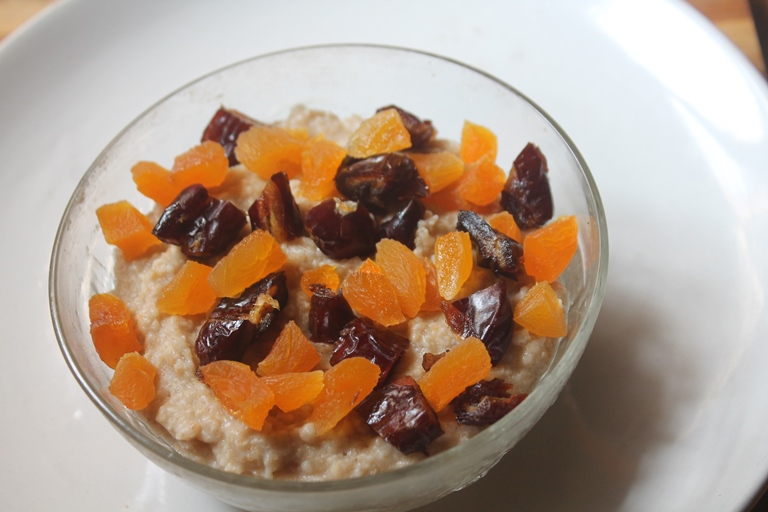 Pin