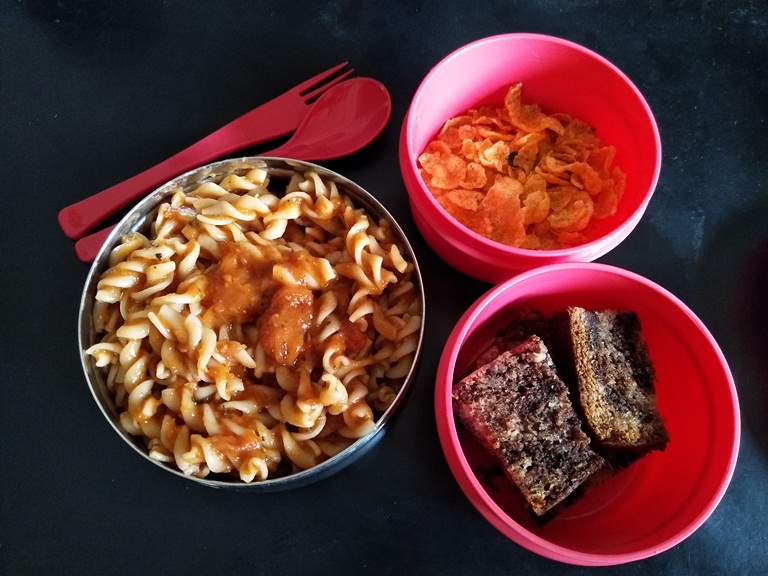 I have started packing lunch for maha. Maha is a picky eater, she is more into raw veggies than cooked ones. I pack mostly tiffin items than proper lunch items for her. Because I know at least something goes into her stomach.
Since she eats these kind of food all by herself but rice I have to feed her. Once she comes back from school I feed her the rice and curry which I made for our lunch.
Thought of sharing snapshots of the lunch box and recipe links here. 
This is today's lunch and snacks box.
Tomato pasta
Fried crispy cornflakes – I packed storebought ones, i have a recipe for homemade ones
Homemade banana swirl bread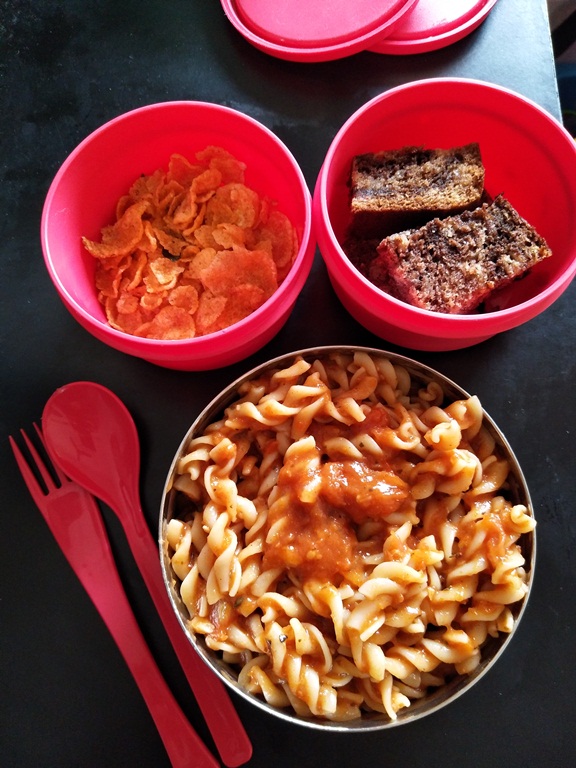 #yummytummyaarthi #yummytummylunchboxideas
#snacksboxideas#kidslunchbox #kidssnackbox
#whatipackformaha #indianlunchbox
Check out other pasta recipes,
Similar Recipe,
Bechamel Sauce
Vegan Lasagna Sheets
Spinach & Mushroom Lasagna
I am Aarthi, a happy homemaker, mom of two beautiful girls, married to my high school sweet heart. My goal is to teach people that cooking can be way more easier and joyful than they think. Yummy Tummy features recipes all over the world with step wise pictures which surely shows the ease of cooking.