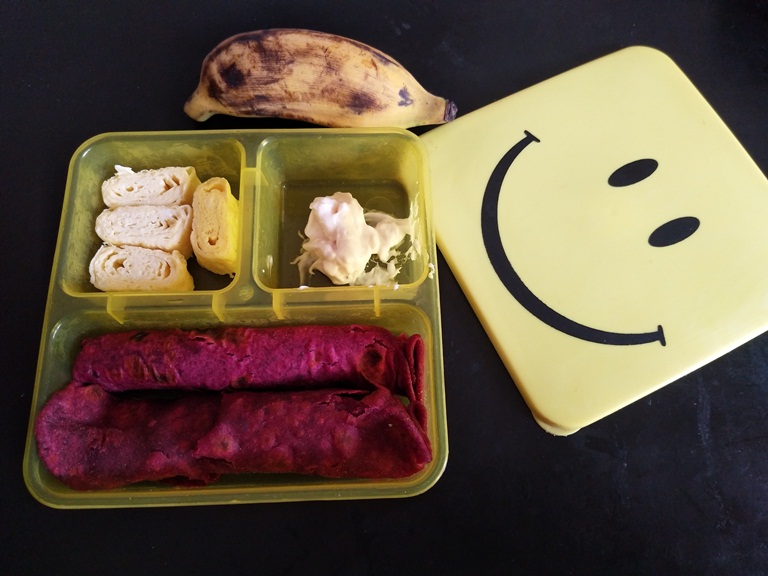 Pin
Beetroot Chapati, Rolled Egg Omelette - Kids Lunch Box 9
A healthy fun packed lunch box for kids. They will love this colourful lunch box for sure.
KIDS LUNCH BOX IDEAS,
Cajun Pasta Lunch Box, BabyCorn Pulao with Gravy, Veggie Wrap & Grapes, Beetroot Rice with Brinjal Fry
Check this link for many more lunch box ideas
https://www.yummytummyaarthi.com/2018/06/carrot-chapati-quail-potato-patties.html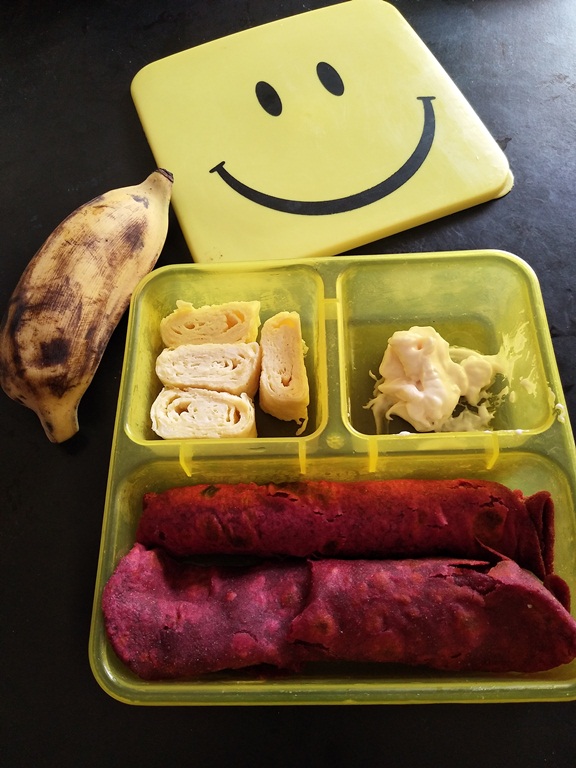 Pin
Today's lunch box is
*Beetroot chapati with some ghee
*Egg roll omelette (Japanese tamagoyoki)
*Eggless mayonnaise for dipping
For snacks box
*Banana
I added some beetroot puree when making chapati dough. It gives bright coloured chapati. She calls it pink chapati.
Egg rolls are a great way to pack eggs in lunch box. Since omelette can be hard for them tear and eat. Also boiled eggs can get boring sometime. This omelette stays together well and it is like a mini bite.
This lunch box has fibre, protein, carb, fat. Beetroot is rich in folic acid and iron. This is a great way of making kids eat beet. And Banana is rich in potassium.
Pictorial for making beetroot chapati:
1)Take peeled chopped beetroot in a blender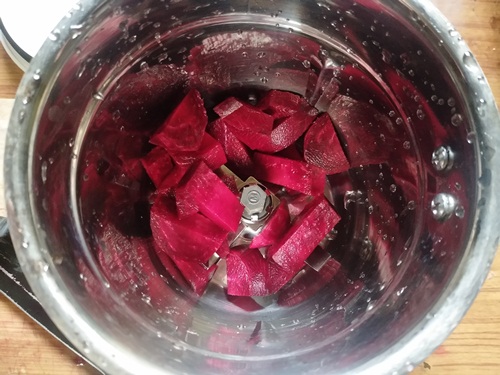 Pin
2)Puree till smooth. Add little water if needed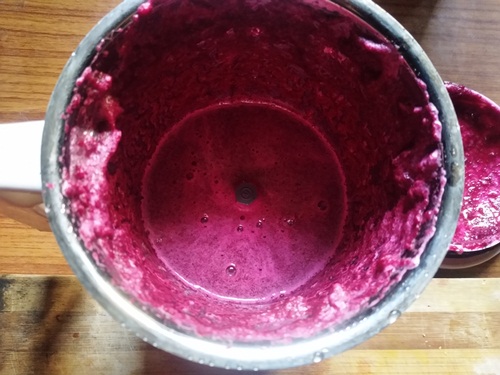 Pin
3)Take wheat flour in a bowl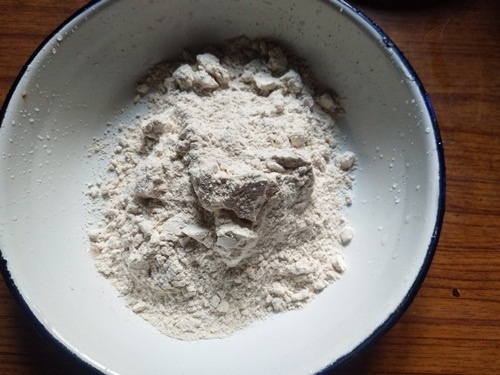 Pin
https://www.yummytummyaarthi.com/2018/06/spinach-cauliflower-kids-lunch-box-ideas-7.html
4)Add salt to taste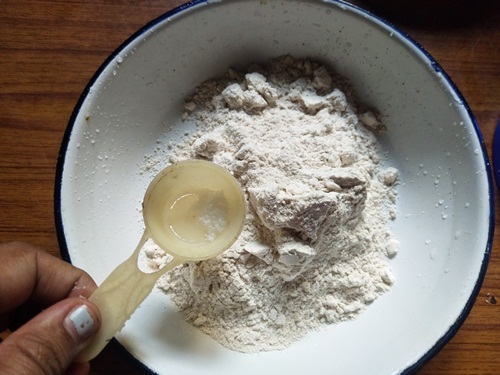 Pin
5)Mix well.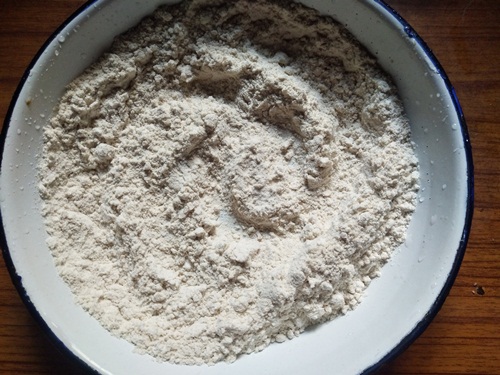 Pin
6)Add in little beetroot puree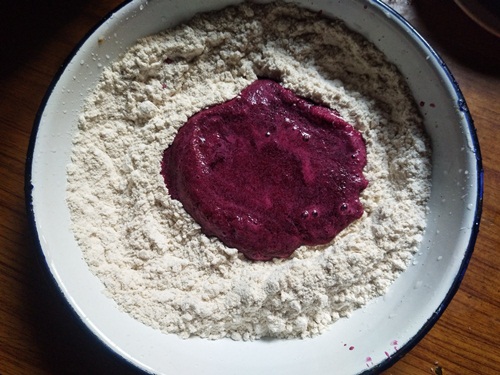 Pin
https://www.yummytummyaarthi.com/2018/06/pistachio-milk-recipe.html
7)Knead to soft dough.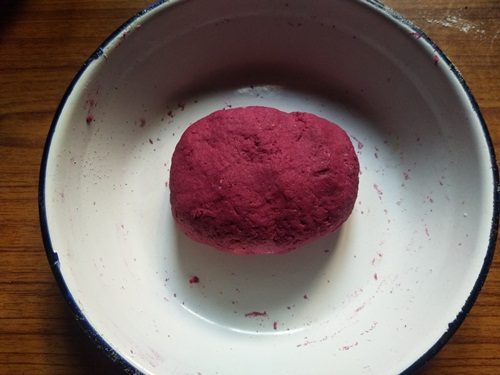 Pin
8)Take a small portion of dough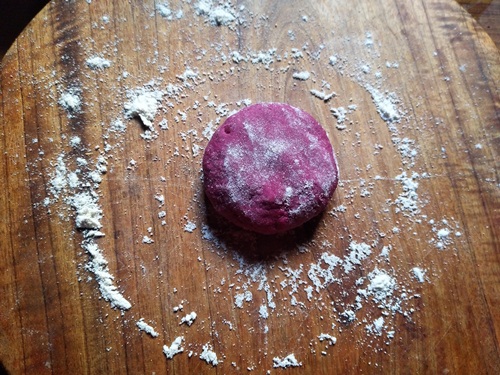 Pin
9)Roll it to a chapati. Place on a hot pan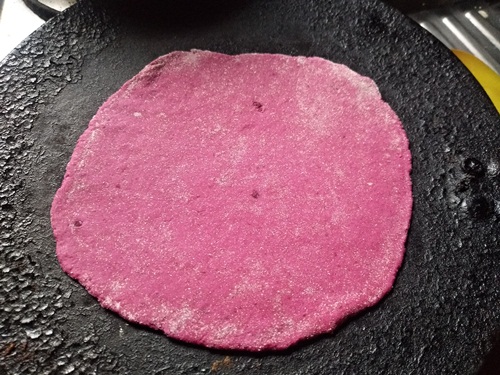 Pin
10)Cook till done. Apply ghee on top.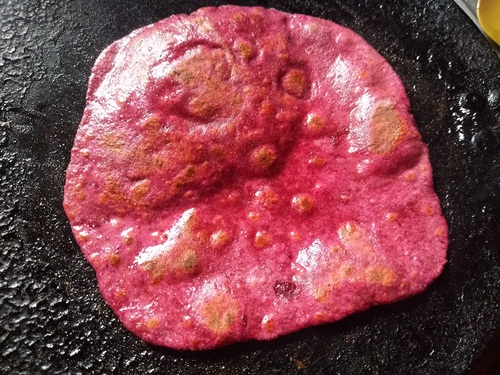 Pin
11)Serve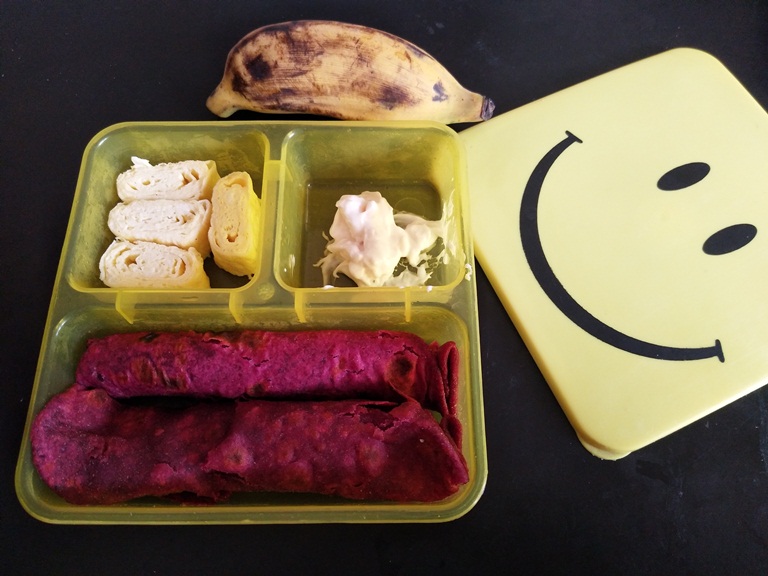 Pin
#whatipackformaha#lunchboxideas