Last Updated on November 27, 2019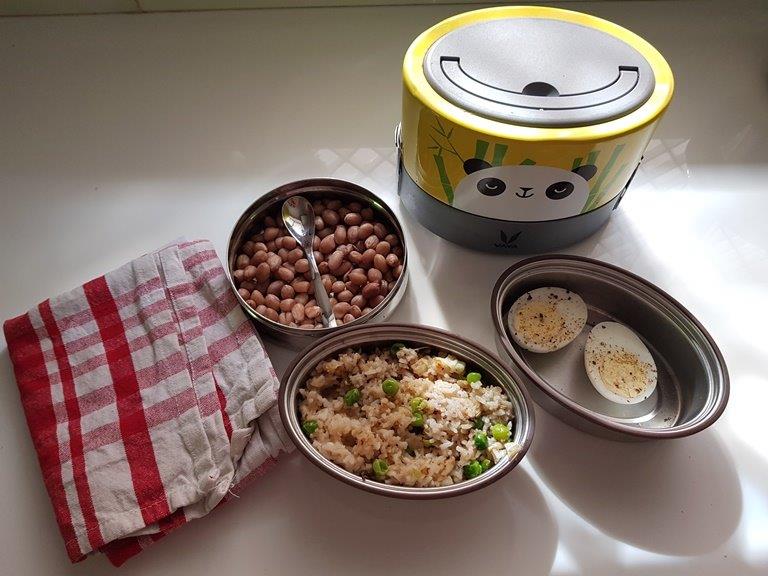 Pin
Making and packing lunch for kids is the hardest part. Kids can be very picky eater. Specially maha is too much. When i started this series of showcasing  kids lunchbox on my blog. I had to be realistic.
During busy mornings it has to be easy on time to make and pack lunches.
This is a simple lunch which i made for maha.
Peas pulao and boiled eggs in her lunch box. Boiled peanuts on her snacks box.
Simple Peas Pulav ( Pilaf ) Made in Rice Cooker – Rice Cooker Recipes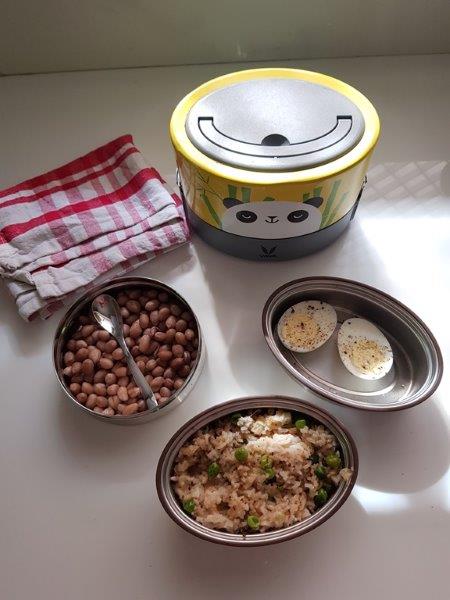 Pin