Easy ramzan recipes which includes sweets, snacks and light meals. I have included all type of ramadan iftar recipes in this blog post for easy access.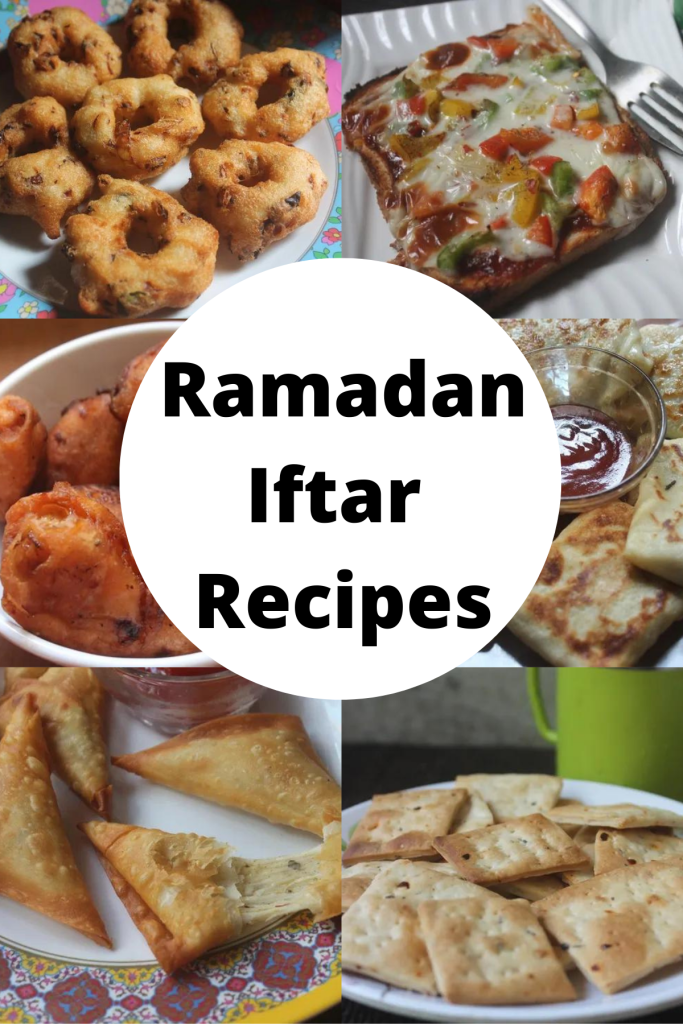 Easy and simple recipes you can try for this ramzan.
ftar, also known as futoor (from فطور, fuṭūr, 'breakfast'), is the evening meal with which Muslims end their daily Ramadanfast at sunset. They break their fast at the time of the call to prayer for the evening prayer. This is their second meal of the day; the daily fast during Ramadan begins immediately after the pre-dawn meal of suhur and continues during the daylight hours, ending with sunset with the evening meal of iftar.
In India, Muslims break their fasts with family and friends, and many Mosques arrange free 'iftar.' Preparations for iftar commence hours before, in homes and at roadside stalls. Iftar begins by eating dates or drinking water, but this is only the opening of a rich meal. The spread of 'iftar' can be grand, with both vegetarian to non-vegetarian dishes and a variety of juices and sherbets. Iftar usually is a heavy meal and is followed by a second, lighter dinner eaten before the night (isha) prayers and the taraweeh prayers.
Ramadan Iftar Recipes
Sandwich Recipes
Chicken Recipes
Juices
Check out my list of Complete Ramadan Recipes.
If you have any questions not covered in this post and if you need help, leave me a comment or mail me @[email protected] and I'll help as soon as I can.
Follow me on Instagram, Facebook,Pinterest ,Youtube and Twitter for more Yummy Tummy inspiration.
IF YOU MAKE THIS RECIPE OR ANYTHING FROM YUMMY TUMMY, MAKE SURE TO POST IT AND TAG ME SO I CAN SEE ALL OF YOUR CREATIONS!! #YUMMYTUMMYAARTHI AND @YUMMYTUMMYAARTHI ON INSTAGRAM!